LITTLE VILLAGE — After tensions ran high between some people in Chicago's Black and Latino communities this week, leaders and organizers partnered to bridge relationships in neighborhoods across the Southwest Side.
At a Tuesday rally at UIC Forum, a coalition of Black and Latino leaders aimed to spread a message of unity. The same night in Pilsen, organizers of a peaceful protest aimed to show solidarity with Chicago's Black community after the police killing of George Floyd in Minneapolis.
Then, Wednesday morning in Little Village, people united at another rally under the 26th Street arches.
There's already been changes: A coalition of Latino organizers formed the Brown Squad For Black Lives, and a Black and Brown Unity food pantry was planned.
"We as a neighborhood understand there have [been] things that have happened over the last couple of days that they are totally unacceptable," said Benjamin Estrada, director of street outreach for New Life Center in Little Village. "The small amount of people that acted out in that fashion … do not represent the community as a whole."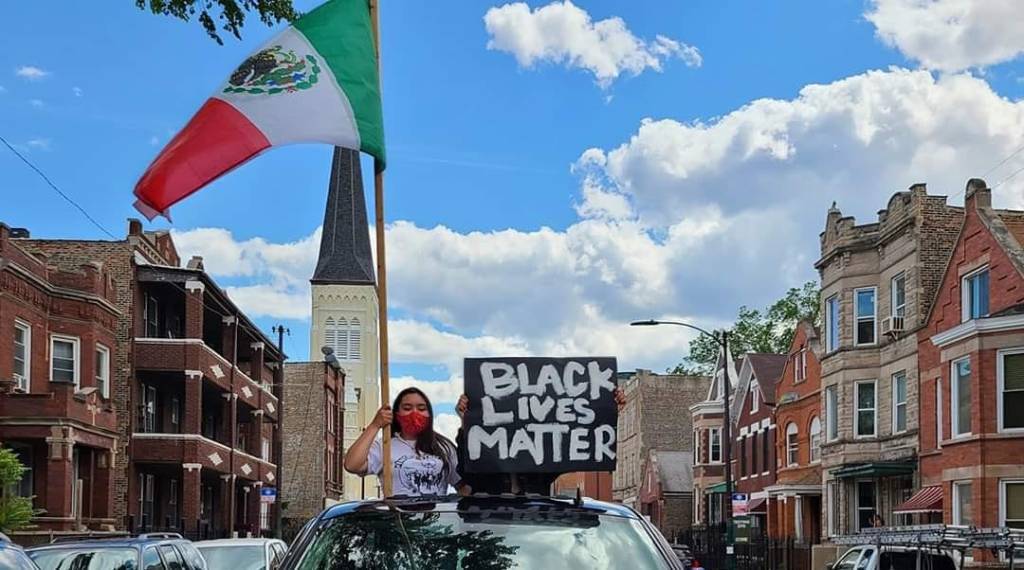 On Sunday, Little Village neighbors organized to protect businesses from looters. Some of the men who guarded businesses were members of the Latin Kings street gang, according to local leaders.
While most neighbors have organized to support "each other in unimaginable ways," a few Latino men have indiscriminately targeted Black Chicagoans in the neighborhood, said Little Village Ald. Michael Rodriguez (22nd).
On Monday, several local leaders — including Rodriguez, Pilsen Ald. Byron Sigcho-Lopez (25th) and Englewood Ald. Raymond Lopez (15th) — denounced the few people who were indiscriminately targeting others.
Little Village "is really trying to step up and … get rid of the bad apples that are doing that type of activity because we are all going through struggles right now," Estrada said.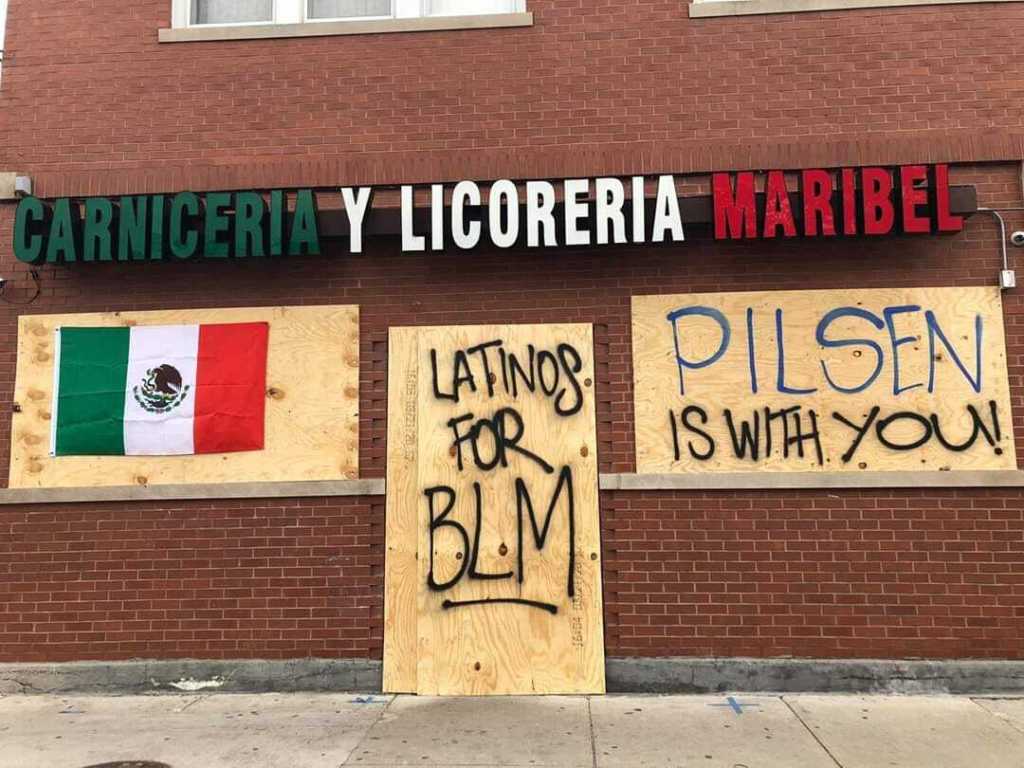 It's important for leaders to reinforce relationships in the multicultural communities of Little Village and North Lawndale on the West Side, two neighborhoods that border each other, Estrada said.
It's also important for trusted activists to use their power to squash rumors and quell fear in communities, he said.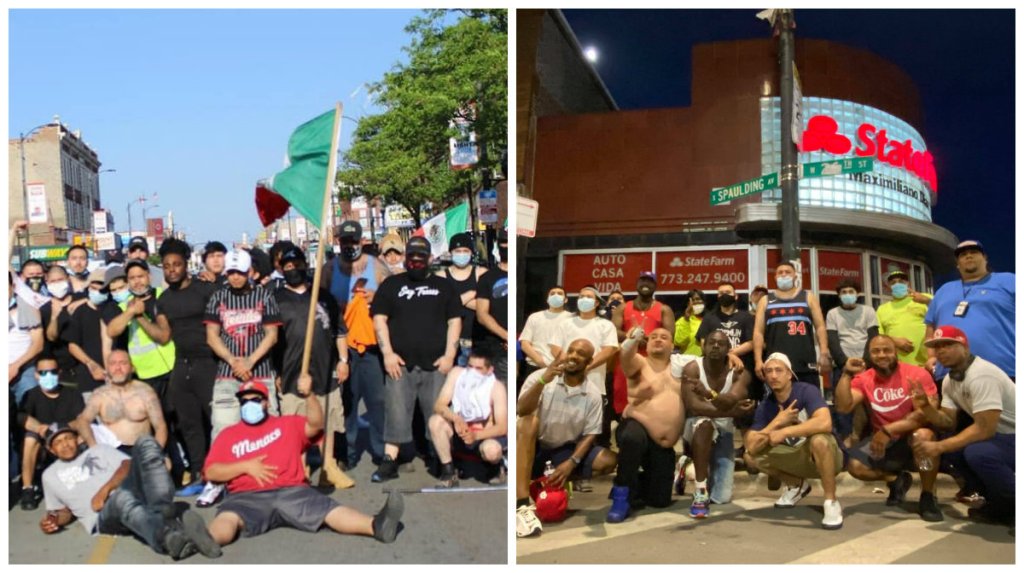 Michelle Zacarias, one of the founders of Brown Squad For Black Lives, said she felt obligated to do something.
"There was a lot of blatantly targeted attacks towards Black community members in predominantly Latinx neighborhoods. We felt it was our obligation to come collect our community to ensure the safety of Black folks," Zacarias said.
The group is working to directly fund Black-led organizations like Assata's Daughters and Brave Space Alliance. The group also wants to address longstanding anti-Blackness by examining where racism comes from and how it is passed from generation to generation, Zacharias said.
"The ultimate goal is to make sure that our Black community members are protected at all costs. And also understanding that Black liberation means liberation for all people. Our struggles are intersected," she said.
Xavier Ramey, CEO of Justice Informed and a Pilsen resident, said there has been a lot of fear of walking the streets in the last few days. Now more than ever, Black and Brown communities must stand together to fight against systemic inequalities and a lack of resources, said Ramey, who grew up in North Lawndale.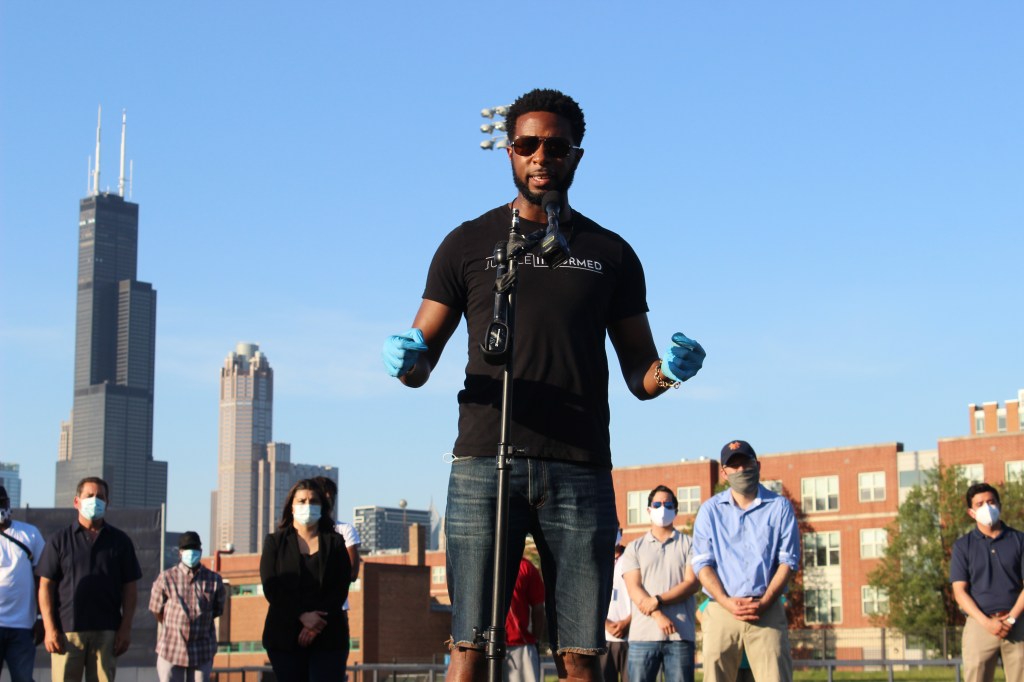 In Little Village, Matt DeMateo of New Life Centers was on the streets to deescalate tension. 
"We're stronger together. Uniting our communities, standing against hate and division, standing in solidarity with our Black brothers and sisters," he said.
Adam Hollingsworth, a Black cowboy who rides under the name Dreadheadcowboy, rode his horse through Little Village Tuesday waving a Mexican flag.
"We bringing peace back, man," he said, speaking to a Latino bus driver asking him about the horse. "This ain't no race war."
Ricardo Estrada, CEO of Metropolitan Family Services, said Black and Brown Chicagoans must be united in their fight for equality.
"Don't fall into the trap of divide and conquer," he said. "We have allowed others to splinter us … . That is not what we are going to do. We say no to that today. We say no to that tomorrow and we say no to that always."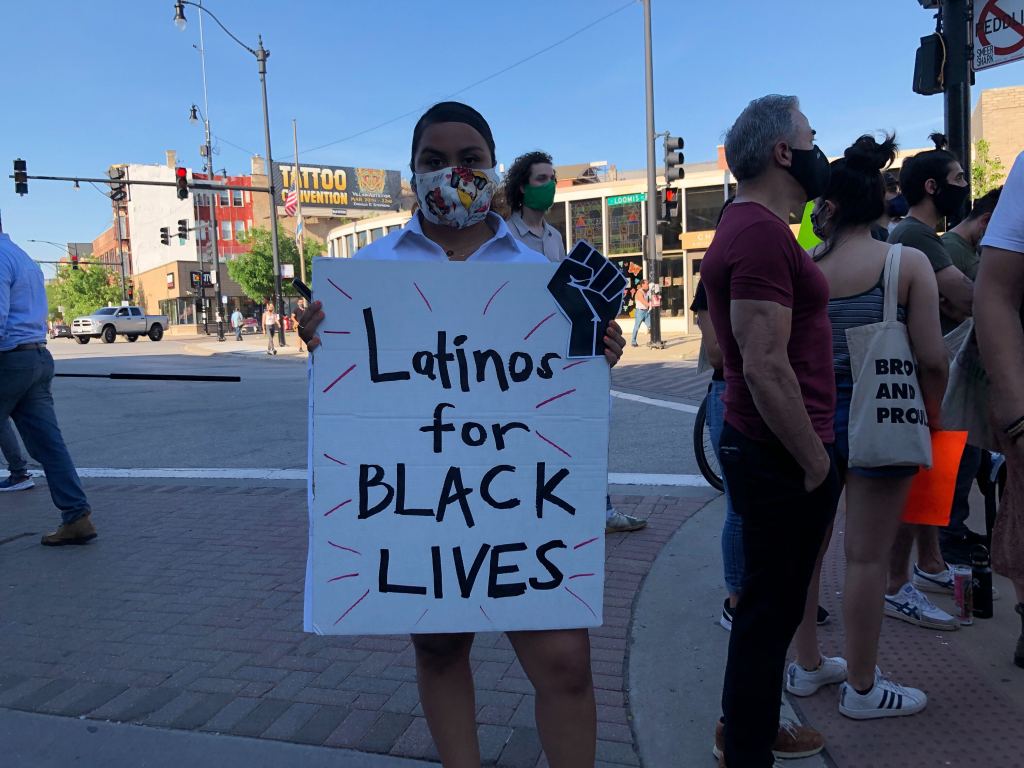 Back of the Yards resident Elias Ramos, who is Black and Mexican, urged residents to look at the "good in everybody." The outreach worker for the Institute for Nonviolence Chicago said it's was time to put an end to any division. 

"Our city is burning and this is sad. Look at us," he said through tears. "… We have to come together."
Subscribe to Block Club Chicago. Every dime we make funds reporting from Chicago's neighborhoods.
Already subscribe? Click here to support Block Club with a tax-deductible donation.