LINCOLN SQUARE —  After months of being shut down to in-person customers, some Lincoln Square businesses are opening up this week for Phase 3.
The city put strict capacity limits on restaurants, salons and other businesses as they reopen amid the coronavirus battle. It also required workers to wear face coverings, wash hands and clean often.
Jerry's Sandwiches at 4739 N. Lincoln Ave. opened for socially distanced in-person dining Wednesday. For Jerry's, following the guidelines means only being able to offer 50 seats.
"We're excited to open and hopefully we'll bring a smile to people's faces," said Mark Bires, Jerry's owner.
Bires feels fortunate his Lincoln Square location allows him to take advantage of outdoor dining, which means he can have more socially distant tables to serve customers.
"As a customer who lives in Bucktown I'm also exited to go out again to places where I live," Bires siad. "But some of the places I want to go may only have four tables they can seat with these rules." 
With reduced seating, Bires is worried about customers getting frustrated with long wait times to be seated and how Chicago's famously erratic weather may impact his outdoor seating. 
Jerry's had yet to see a customer by early Wednesday afternoon, but Bires expected that to change once he started announcing the opening via his newsletter and social media.
"Depending on any new curfews from the mayor, we're tentatively trying to keep our normal hours. But the new rules say we can't serve alcohol after nine so I think we'll maybe stop seating people at like 8 p.m.," Bires said. 
Jerry's will continue to offer delivery and pickup as in-person dining resumes, he said.
Bires asked his customers for patience as socially distanced in-person dining rolls out. For Jerry's, like all other restaurants opening this week, it's the first time his restaurant has tried it.
"We just don't want people to be pissed of," he said. 
Amanda King, co-owner of Tattoo Avenue at 5122 N. Lincoln Ave., also said her shop will be open this week. But they will only be meeting customers by appointment.
The new rules say the shop can only alllow eight people, four artists and four customers, inside at a time, King said.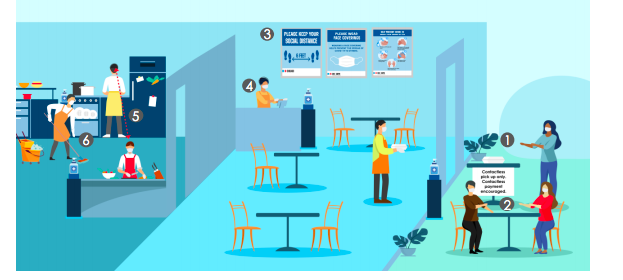 "I want everyone not to be scared to resume their lives," King said. "I'm pregnant myself and we have a small baby at home. I get it's scary but we also want life to go on and for our clients to feel safe when they come by."
Before the pandemic, Tattoo Avenue used medical grade cleaning supplies. Now that it's reopening, staff will be even more diligent in sanitizing equipment and surfaces, King said.
King has customers making appointments fill out a questionnaire asking if they've been sick with coronavirus, have been around someone who has and if they currently feel sick. For more information on Tattoo Avenue's reopening, visit its Facebook page and to make an appointment call 773-942-7414.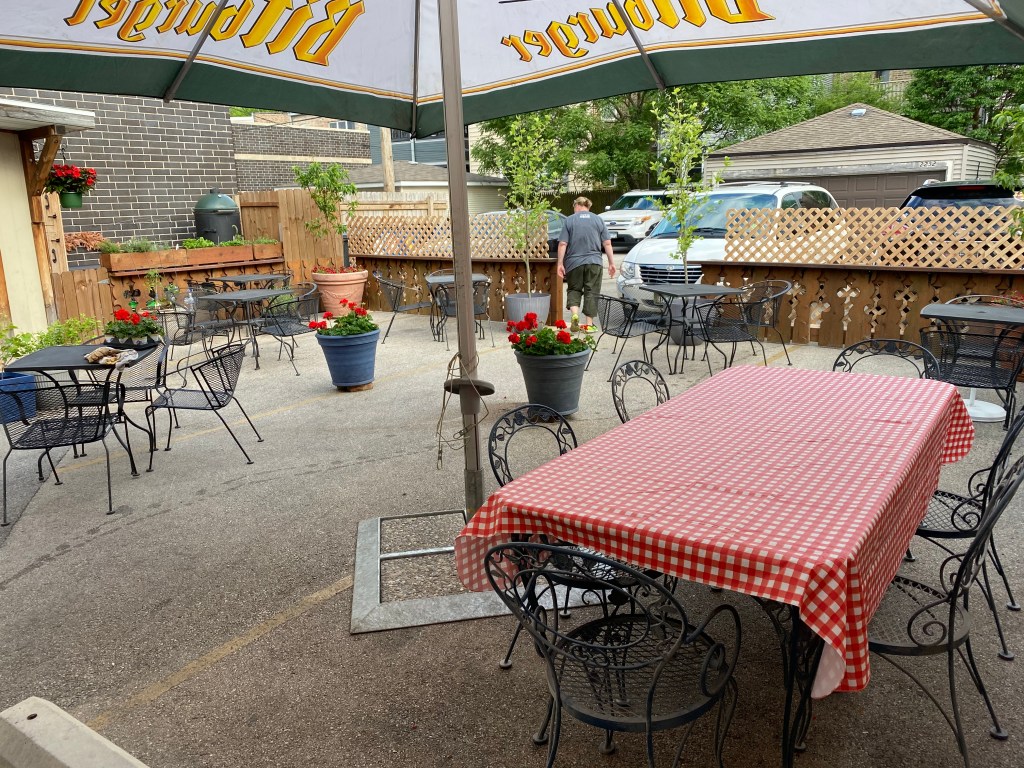 Himmel's Chicago at 2251 W. Lawrence Ave. is also opening Wednesday with a new beer tap system and beer garden.
Due to the city's new rules Himmel's would have only been able to seat eight people by the windows without its new beer garden. 
"We've always wanted to do a beer garden, and by using our parking lot for seating we can seat a total of 28 people," said Carol Himmel, co-owner of Himmel's.
The business will retain its normal hours as best they can but will take things day by day since the city keeps on new curfews with little notice, she said.
"We're super excited and sort of fee like this is a new beginning for all of us," Himmel said. "We  have a new appreciation for life and our neighbors who we can't wait to see again."
Read all of Block Club's coverage on outdoor dining here.
Subscribe to Block Club Chicago. Every dime we make funds reporting from Chicago's neighborhoods.
Already subscribe? Click here to support Block Club with a tax-deductible donation.