LINCOLN PARK — When Vietnamese restaurant Simply It permanently closed last month due to the coronavirus pandemic, longtime customer Bi Nguyen said it was like "losing a small piece of home."
Nguyen stumbled across the cozy restaurant years ago while visiting Chicago for work, and it became his go-to spot during frequent trips to the city. But it was Simply It's beloved owner, Tuan Nguyen, that made Bi Nguyen a regular.
"Tuan was taking my order and realized I was also Vietnamese, so he sat down with me, we started talking in Vietnamese and he gave me free boba to take back to the hotel," said Bi Nguyen. "I moved to Chicago last year, and Simply It became a home away from home for me."
Tuan Nguyen opened Simply It, 2269 N. Lincoln Ave., in May 2006. He described its first several years as "the golden time when business boomed."
But sales have steadily declined since 2012, when Children's Memorial Hospital — along with many of Nguyen's customers — moved from Lincoln Park to the Gold Coast and became Lurie Children's Hospital.
Simply It's profit margins were already low, so the COVID-19 pandemic left Nguyen with "no choice" but to close, he said.
Nguyen hoped to find relief when he applied for the federal government's Paycheck Protection Program, but those dreams were dashed when the nearly $350 billion small business loan program ran out of funds within two weeks.
"Even if Simply It made it through the pandemic, the future would be scary," Nguyen said. "American people will still struggle to pay mortgage [and] care for their families — no money left for dining. The restaurant industry will not be the same."
Nguyen closed Simply It for good April 30 — 45 years to the day of the end of the Vietnam War. Nguyen, who fled to the U.S. as a refugee, said the timing of Simply It's closure made him reflect on his journey as an immigrant.
He got his start in the restaurant industry working as a dishwasher for 10 years before moving to Chicago and opening Pasteur, one of the city's first Vietnamese restaurants, with his younger siblings. After about two decades, he ventured on his own to open Simply It.
"I left Vietnam with nothing in my pocket and found America to be a land of freedom and opportunity," Nguyen said. "But now, 45 years after leaving Vietnam, I walk out of Simply It and go back to nothing in my pocket."
In a letter to his customers shared online, Nguyen said, "Life is only going to get tougher, but these much-cherished memories will give me the strength and courage to strive forward."
Nguyen signed the letter "Little Uncle Tuan," a nickname from customers who grew close to him over the years. 
Since then, nearly a hundred of Nguyen's "nieces and nephews" have reached out to offer him support.
"It's like saying goodbye to a dear friend," Bi Nguyen said. "Tuan is like a father figure in the city. I'll still see him, but it's not the same here without Simply It."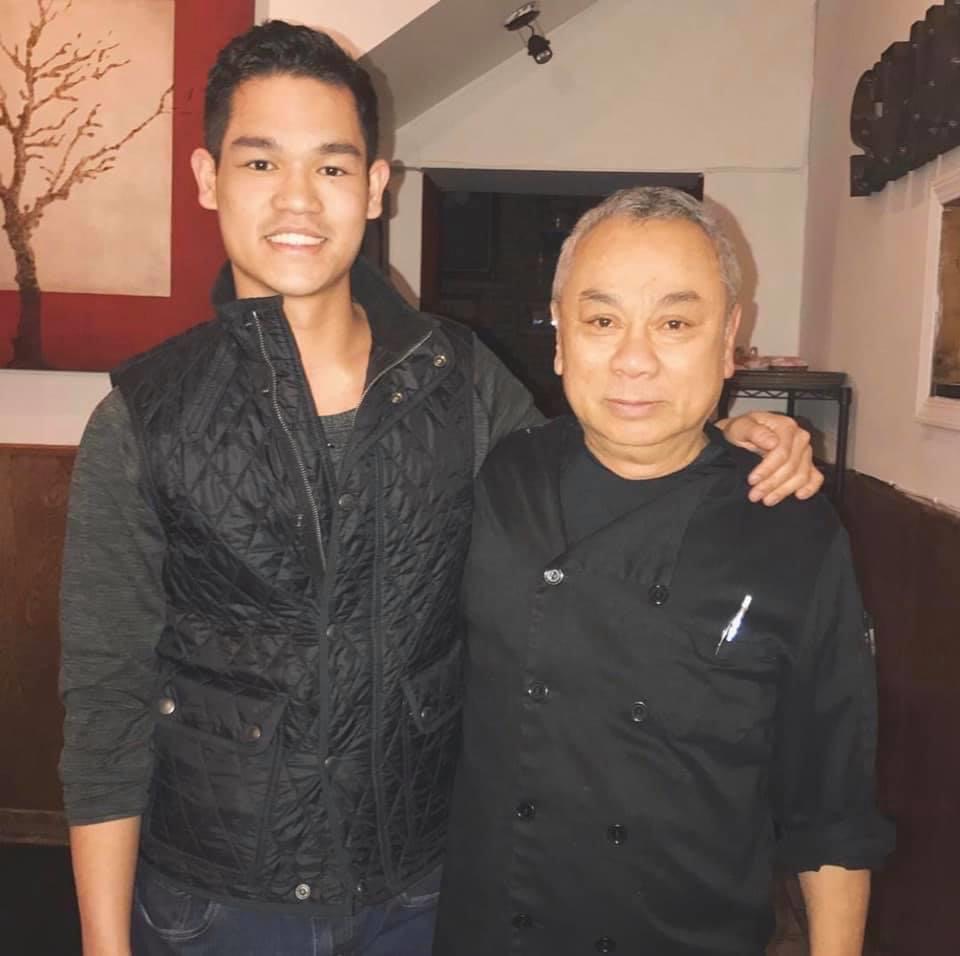 Simon Hyun, another Simply It regular customer, raised $1,000 to support Nguyen as his business closed.
"Everyone knows Uncle as a person and how friendly he is," Hyun said. "We all admire his work ethic and how he goes the extra mile to make people happy. It's the least we can do."
Ald. Michele Smith (43rd), who frequented Simply It for years, said the restaurant was an anchor for the Lincoln Park community. 
"We're really going to miss him and want to encourage everyone to order from our local restaurants because they're really suffering right now," Smith said.
For now, Nguyen plans to return to Pasteur, where he'll volunteer his time to help his sister-in-law see the business through the pandemic. There is no money to pay him due to the financial strain the crisis has caused, which leaves Nguyen relying on unemployment benefits to cover his bills and provide for his three daughters and wife, whose nail salon also closed amid the pandemic.
"I lost my investment to Simply It, but at least I leave it with beautiful memories and great friendships," he said.
Jake Wittich is a Report for America corps member covering Lakeview, Boystown and Lincoln Park for Block Club Chicago.
Block Club Chicago's coronavirus coverage is free for all readers. Block Club is an independent, 501(c)(3), journalist-run newsroom.
Subscribe to Block Club Chicago. Every dime we make funds reporting from Chicago's neighborhoods.
Already subscribe? Click here to support Block Club with a tax-deductible donation.