NORTH CENTER — On her way home from the grocery store Sunday, Debbie Feliciano stopped by Jeri's Grill one last time.
For years, Feliciano came to the 57-year-old greasy spoon diner every weekend and at least once during the week. She learned Saturday on social media it would be closing for good due to the coronavirus pandemic. As she took pictures for posterity, she said it felt like somebody died.
"I've been coming here since I was 13," said Feliciano, 59, who still lives in the neighborhood. "My parents used to come here for coffee and biscuits and gravy. It's a sad end."
The grill, located at 4357 N. Western Avenue, already was among a dying breed of 24-hour grills throughout Chicago. It now is one of a growing number of restaurants and bars permanently derailed by the pandemic.
"If there was no COVID, we'd be open," owner Frank Di Piero said Sunday.
A typed note inside the front door thanked customers for being "a huge part of the Jeri's Grill story."
"Jeri's Grill was part of the past living in a modern world," the note reads. "Unfortunately the past can no longer survive in this post pandemic world. We will always cherish the memories, the laughs and tears at Jeri's. If these walls could talk, they would tell beautiful and sad stories of many lives."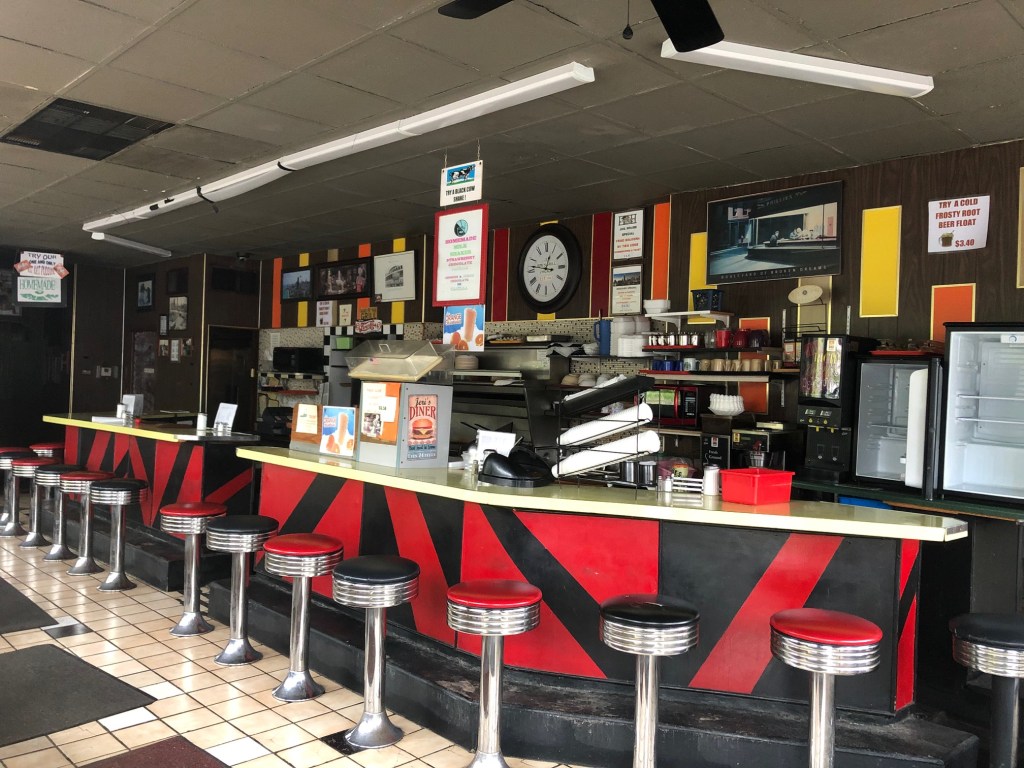 Di Piero's late father, Anice Di Piero, opened Jeri's in 1963. It was named for his older sister Geriann. His father, a Marine veteran of WWII, spelled the restaurant with a "J" instead of a "G" so that people wouldn't call it Garry's.
Di Piero said he initially believed the restaurant would be able to ride out the state's stay at home order, thinking it would only mean being closed for 10 days. But things changed once the shutdown was extended, making it unlikely he could reopen until late summer and under tight restrictions that wouldn't mesh with a compact diner.
"That's when it got to be like, I don't think we can do it. I don't think we're going to make it," Di Piero said.
Di Piero said he applied for a government loan but did not receive it, ending hope that Jeri's would survive.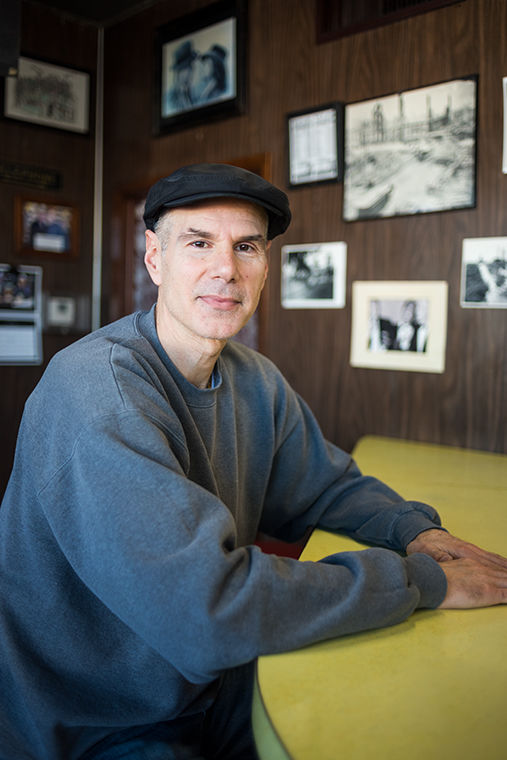 He added that along with his regular customers, he feels bad for his 12 employees.
"The reason I did it now was for the employees. I knew we weren't going to make it. I'm not going to tell them June 30, 'Oh, by the way, we're closed,'" Di Piero said. "I wanted to tell them as soon as possible. Plus I knew once I told them, word was going to spread, which is why I put the signs in the window thanking everyone in the neighborhood."
Di Piero said the hardest thing for him about closing the restaurant was knowing how much the customers loved his place.
"A lot of people have Jeri's Grill stories from different phases of their lives," he said. "From when they were kids, in high school, when they were drunk. We've had so many things filmed there, wedding parties have stopped in, bands have used it for album cover pictures. A lot of things, a lot of memories… It was three shifts, every 8 hours and nothing stopped. It was like a locomotive that just kept going."
Once word hit social media, many posted memories and good luck wishes — something Di Piero said he saw and appreciated.
"There was quite a bit of outpouring. It's very nice and touching," he said.
By Sunday, customers had brought tributes to the diner: balloons attached to the door, a note thanking Di Piero and the staff, and a coffee cup with a knife and fork criss-crossed and taped together.
"Our independent restaurants provide so much to our community — they are gathering places, spots for a hot meal, employers of our friends and neighbors — and we can't just rely on private fundraising to keep them alive through this crisis," Ald. Matt Martin (47th) said in a Facebook post. "Every level of government must act quickly and step up to do what we can to support them."
Donald Price, Jeri's longtime cook, said Di Piero called him before the sign was put in the restaurant's window.
"I'm kind of really depressed right now," Price said Sunday. "I've been there 21 years. Frank was real sorry about this. I told him we had a good run. Jeri's Grill isn't feasible for social distancing. Every booth is next to each other. Every seat you are shoulder to shoulder with someone else. We're belly up now because of the coronavirus."
Anice DiPiero hired Price during a snow storm on New Year's Day in 1999. Price had been working as an assistant chef at Ridgemoor Country Club in Harwood Heights and was looking for a different job.
"I'd never worked in a grill like that in my life before Jeri's," Price said. "When I walked in, there was a waiting line of customers all around the block. I started on the grill that day and didn't turn my back from it for like 2 or 3 hours my first day on the job. We made over $800 in sales from that shift."
Besides the large "Ham On The Bone" sign — which some people confused as the name of the business — Jeri's other claim to fame were Price's soups. Customers would often call ahead to order it by the pint.
"My soups were known far and wide on the North Side. I'm a trained chef and made like 40 or 50 different kinds of soups. I never knew what I was going to make, it was all based on what I had on the fridge that day," Price said. "I took a lot of pride in my soups and they were pretty famous, not to pat myself on the back too much."
With Jeri's closure, Price, 69, said he will only have his social security check to cover his bills.
"I'm looking at maybe getting a job at Jewel or something to bring in more money. I know my health is at risk due to my age working someplace like that, but without any income from cooking I'm kind of strapped with bills right now," Price said.
He also worries for his fellow employees, some of whom were living paycheck to paycheck before Jeri's closed.
"I looked forward to working and seeing my friends. Every day was something different," he said. "I put my heart and soul into that place over these 21 years."
To help support the employees, Matt Price, Donald Price's son, launched the Jeri's Grill Employees Relief Fund on GoFundMe. Matt Price said the money raised will be split evenly by Jeri's employees.
"They made the neighborhood brighter and the hungover mornings more manageable," Matt Price said on the GoFundMe page. "From the waitresses giving treats to the passing pups, to the cook passing out free stuffed animals to all the kiddos. Jeri's Grill is now gone but it will never be forgotten."
Di Piero said he is not sure what he'll do next. He owns the building but he said he is not optimistic anyone would want to buy his business in the current climate.
"Whatever I do will have a lot less responsibility," Di Piero said. "One thing about owning Jeri's was that I wasn't just responsible for Jeri's and the employees. I was responsible for the block, the corner, the customers.
"If someone contacts me and says, 'I want to buy Jeri's and I want to keep it going,' anything is possible. But I'm not going to hold my breath on anything. Back in the day you had the manufacturers running three shifts. Now, people aren't out much at night. The world has changed. It was a good, long run. I'll say that."
Read all Block Club's coverage of restaurants closing because of coronavirus.
Block Club Chicago's coronavirus coverage is free for all readers. Block Club is an independent, 501(c)(3), journalist-run newsroom.
Subscribe to Block Club Chicago. Every dime we make funds reporting from Chicago's neighborhoods.
Already subscribe? Click here to support Block Club with a tax-deductible donation.