RAVENSWOOD — Koval Distillery, which abruptly transitioned from making spirits to making hand sanitizer amid the coronavirus crisis, is now ready to sell to the general public.
The first batches of the Koval hand sanitizer were donated to first responders, nursing homes, medical facilities and others in immediate need. The distillery announced it's now ready to sell to the public.
One gallon jugs cost $45; 55-gallon drums cost $2,250 and 270-gallon totes cost $11,000. Customers can order the hand sanitizer by clicking here.
There is a four-gallon minimum for now, the distillery said.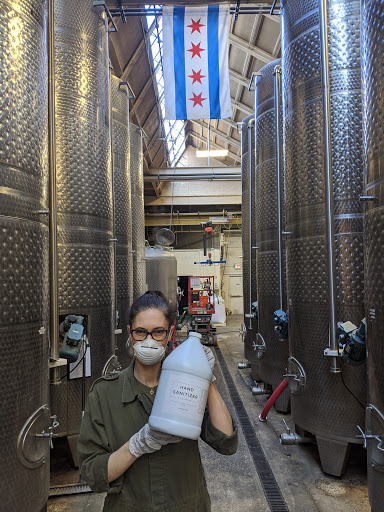 "We've had so many requests from people who heard about what we're doing and want our hand sanitizer for their home use," said Sonat Birnecker Hart, founder and president of Koval. "We decided it makes sense to open up sales to the public because we have a responsibility to keep the lights on."
In March, the award-winning distillery announced it was making and donating hand sanitizers based off the World Health Organization's recipe. 
Koval was able to donate the hand sanitizer to doctors, nurses, cops and firefighters thanks to a successful GoFundMe campaign that's raised over $67,000 so far.
"To date we've donated over 2,000 gallons of hand sanitizer. To put it in context that's over $90,000 worth of hand sanitizer we've given to the medical community and first responders. We plan to continue to donate more and the fact that people keep donating to our GoFundMe is allowing us to do so," Hart.
Distilleries across the nation have been creating "bootleg" hand sanitizer to address the hand sanitizer shortage. Koval was one of the many craft distilleries to take the lead in getting federal regulations changed to allow distilleries to manufacture hand sanitizer without risking their business license with the Alcohol and Tobacco Tax and Trade Bureau. 
"I've seen so much camaraderie and so much community coming together to help fight this pandemic," Hart said. 'We couldn't have done it alone."
Local breweries and wineries like Urban Renewal Brewery, Metropolitan Brewing, Great Central Brewing Company, Midwest Coast Brewing Company, Temperance Beer Co., Goose Island, Lakeshore Beverage, Bud Light, Kinslahger, Oak Park Brewing Company, and Vin312 Winery have also donated 15,000 gallons of their beer and wine to Koval so it can be distilled into hand sanitizer.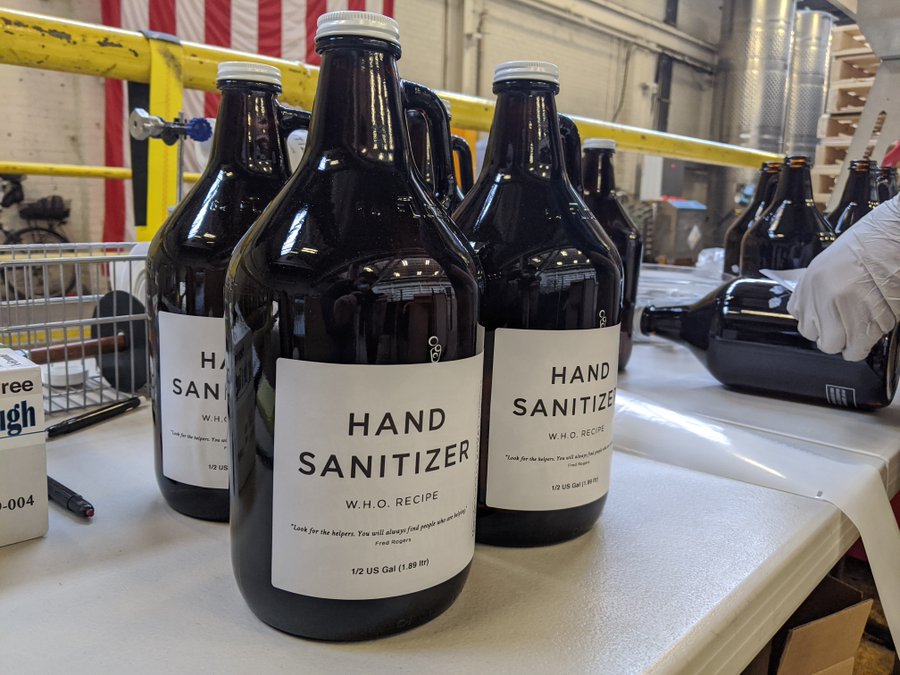 "It's fabulous being part of a movement in our industry. All the way from Alaska to Chicago and elsewhere distilleries are shifting their entire operation to help fight this pandemic by providing a much needed tool," Hart said. 
Medical professionals, retirement homes and first responders can reach out to Koval to ask about their free hand sanitizer by calling 312-878-7988 or visiting their website.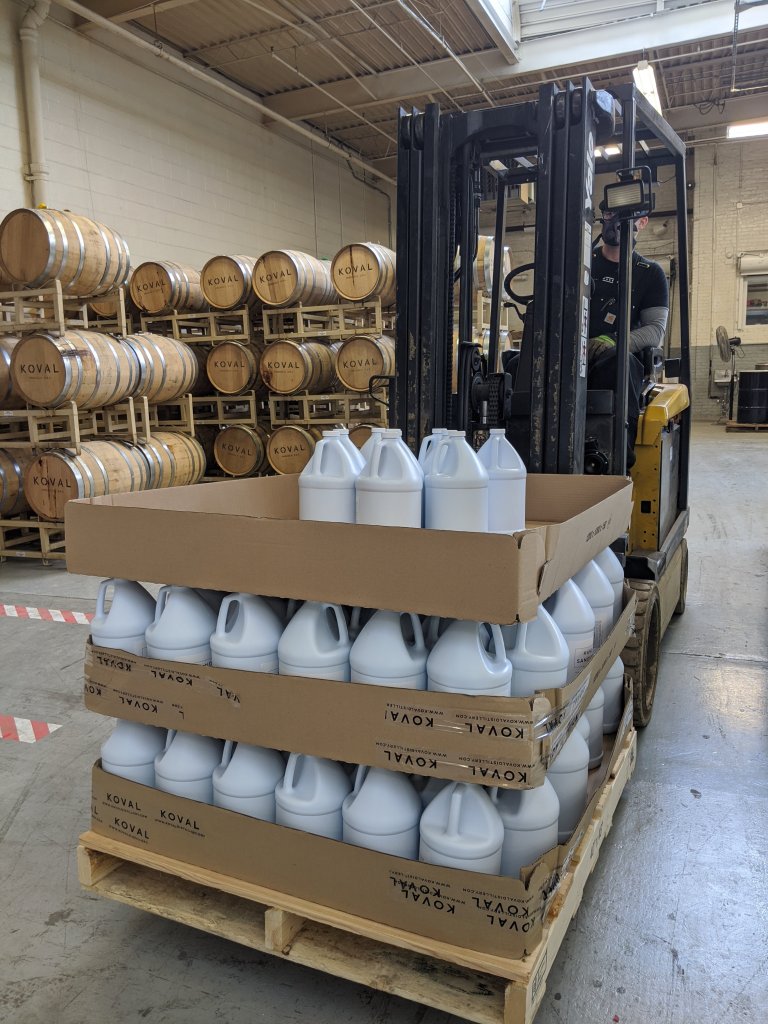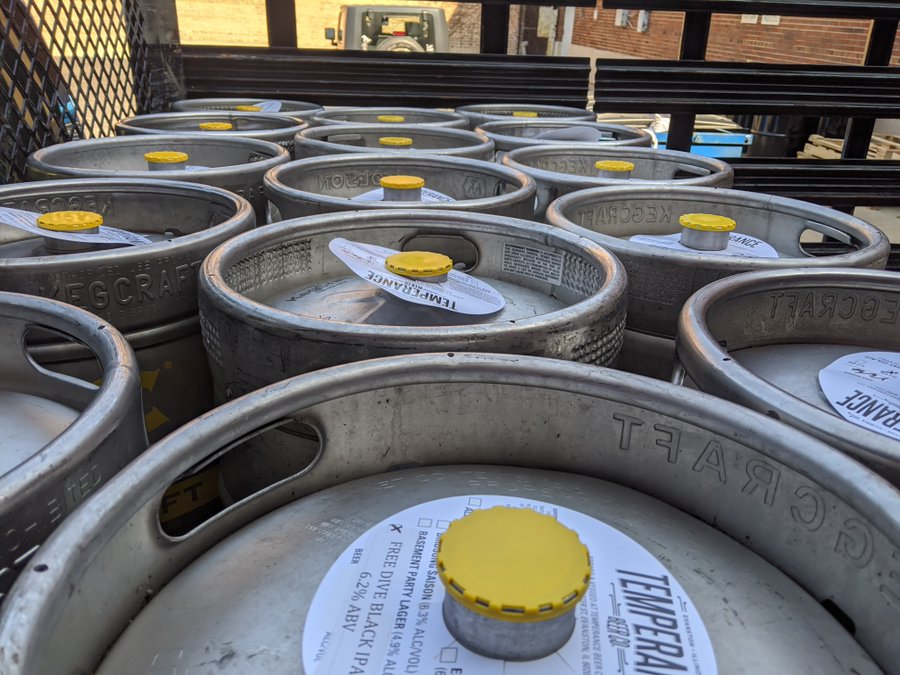 RELATED:
Koval Distillery Delivering Gallons Of Free Hand Sanitizer To First Responders, Medical Community Thanks To Your Support

Koval Distillery Now Making Hand Sanitizer For Health Care Workers, Retirement Homes

Koval Distillery Eyes Spring Opening For New Tasting Room And Patio

Koval 'Excited' To Make Ravenswood Its Permanent Home

Koval Distillery Cocktail Classes Pours It On
Block Club Chicago's coronavirus coverage is free for all readers. Block Club is an independent, 501(c)(3), journalist-run newsroom.
Subscribe to Block Club Chicago. Every dime we make funds reporting from Chicago's neighborhoods.
Already subscribe? Click here to support Block Club with a tax-deductible donation.