WEST TOWN — Nearly a week has passed since Kenny Paterimos was fatally stabbed and his family is now planning to demand justice in front of the popular River West bar where it happened.
The man who killed Paterimos was initially arrested by police but later released without being charged. Friends and family of the slain 23-year-old barista have sought answers from police, the Cook County State's Attorney's office, elected officials and Richard's Bar staffers, but have largely been met with silence, they said; In one case, regulars at the bar even joked about the killing on social media.
So they are planning to take their fight to the bar where it happened. At 6 p.m. Tuesday, a Justice for Kenny rally is planned outside Richard's Bar, 491 N. Milwaukee Ave.
About 150 T-shirts with Paterimos' dates of birth and death will be distributed.
"When we heard the killer had walked free, everyone was livid," said Alexis Moreno, a co-organizer of the rally. Moreno is a family friend of Dina Paterimos, Kenny Paterimos' sister.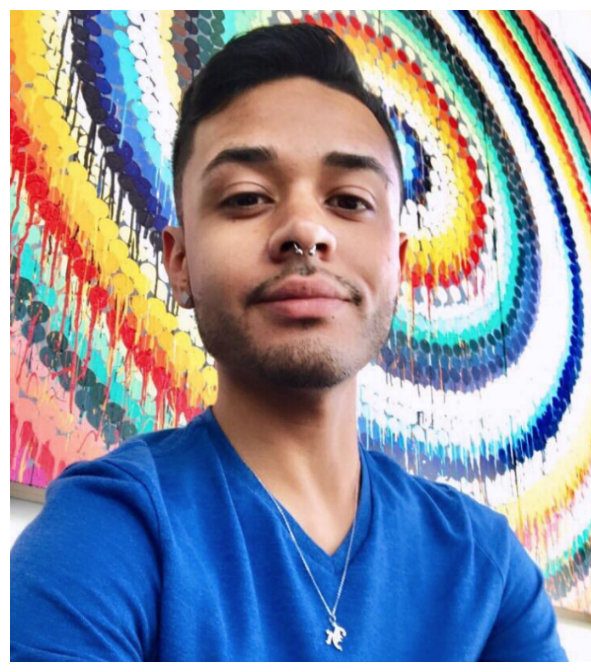 After a week of no answers from officials, Moreno said the family's "blood is boiling."
"We really need justice for this kid," she said. "It's too many kids that we lose a day … too many killers that walk free. … We need to make some noise. We need to gather as many people as we can."
Since releasing a white 30-year-old man who was bloodied and caught by police with a box cutter, no arrests have been made, police said. The man told police he acted in self-defense, an account Santiago "Julian" Bueno, Paterimos' older brother who was with him that night, disputes.
Witnesses told detectives they overheard the man yell a homophobic slur at Paterimos before the attack and the Bueno, a professional fighter, said he beat up the attacker as he tried to flee the scene of the slaying.
Bueno said he pinned down his brother's killer outside the bar in an effort to keep him from running away from police.
Bueno described the 30-year-old man as at least 220 pounds. Paterimos, a Latino man who worked at a cafe in Pilsen, was about 5-foot-7 and 127 pounds, his family said. The 30-year-old white man served in the military, a police source said.
When asked if an arrest warrant has been issued in the case, the Cook County State's Attorney's Office declined to comment, citing an ongoing investigation. Chicago Police and Ald. Walter Burnett Jr. (27th), who represents the ward in which Richard's Bar is located, could not be reached Friday.
Staff from Richard's Bar have refused to talk to reporters, but multiple friends of the victim contacted Block Club after seeing bar patrons joking about his death on social media. The post was initially shared the day after Paterimos' slaying and has since been shared by others on the popular neighborhood Facebook pages True West Loop and Pilsen Neighborhood.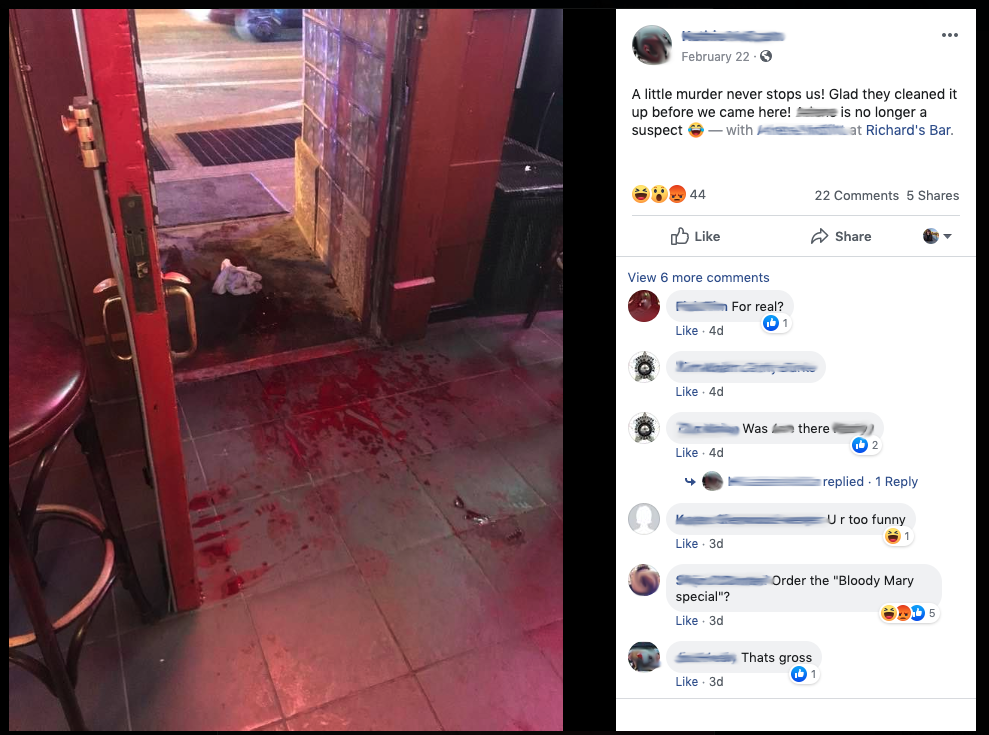 "A little murder never stops us," one woman wrote alongside a photo of blood on the bar floor. "Glad they cleaned it up before we came here!"
The Facebook user removed the photo after she was contacted by a Block Club reporter, but she did not return multiple calls for comment.
Moreno said the Facebook post was "sickening" but just the latest in a series of insults the Paterimos family has endured this week.
Bueno said employees of the bar would not cooperate as witnesses in the investigation.
RELATED: Brother Of Slain Barista Tackled Killer After He Stabbed His Little Brother: 'This Isn't … Self Defense'
"It's crazy that there's no one willing to stand up," Moreno said of the Richard's Bar staff.
On the day after the murder, Bueno said a detective told him he needed to "find a witness," an instruction Bueno found odd.
Bueno returned to Richard's Bar the next day, where he recognized the same bar staff from the night before, he said. They hugged him and apologized, Bueno said, but none of them were willing to speak as witnesses.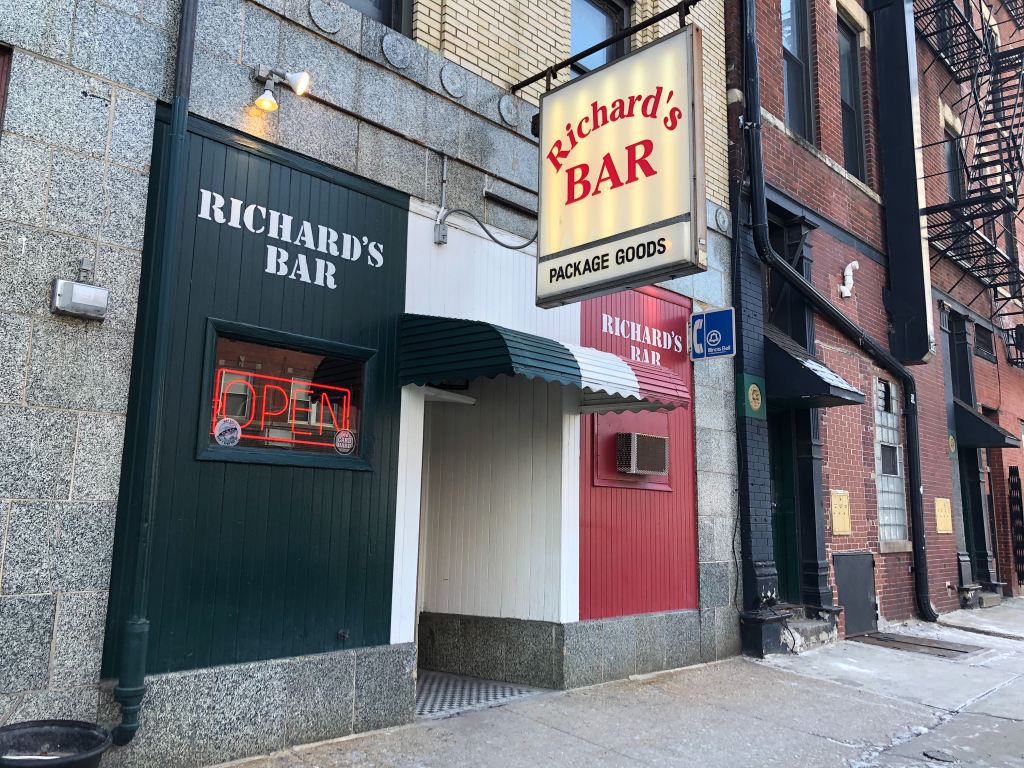 Moreno said at least three people have reached out to this week warning her to cancel the rally. If she plans the rally near Richard's Bar, they said, Moreno could "anger the wrong people."
"That right there makes me believe something is going on," she said. "They want us to be scared. They want us to be silent. … What is there to be mad about if you did nothing wrong?"
Rally organizers are asking supporters to help cover the cost of T-shirts, banners and other supplies with a GoFundMe.
The rally fundraiser is separate from the fundraiser created to help the Paterimos family with funeral costs.
Burnett, who has a history of closing bars because of fights and shootings in his ward, said he would not push for Richard's Bar to close.  
RELATED: Ald. Burnett says he won't push for Richard's to close
Moreno said Tuesday's rally will call for the closure of the bar — and hate crime charges against the 30-year-old man who walked free Sunday.
"He was murdered there and you guys are going to go in there making it a joke, mocking it. His family sees that," Moreno said. "They have to watch other people go in and out of this bar, mocking his place of death."
Do stories like this matter to you? Subscribe to Block Club Chicago. Every dime we make funds reporting from Chicago's neighborhoods.
Already subscribe? Click here to support Block Club with a tax-deductible donation.