PILSEN — When Carlos Garcia opened his first restaurant El Taco Azteca in 2016, he didn't want to imitate other taco shops in Pilsen. He wanted to bring something different to the table.
Garcia envisioned gourmet-style, made to order tacos with handmade tortillas and unique pairings of salsas for each taco.
Instead of the traditional cilantro and onions toppings, he looked to elevate each taco with other ingredients like smoked red cabbage on his fish tacos slathered with sriracha tartar sauce. On his cochinita pibil, or slow-roasted pork tacos, he added a generous helping of habanero salsa, pickled red onions and black beans.
His innovative take on classics didn't go unnoticed. "Chicago's Best" named his cochinita pibil among the city's best pork tacos, and the Tribune said Garcia excelled in tackling classic tacos while offering a creative twist.
Now, the 38-year-old chef is building on his gourmet ideas at his newest restaurant, El Berrinches, located at the former site of La Cebollita Grill, 1807 S. Ashland Ave. It opened Feb. 1.
Garcia said he wants to offer another window into his gourmet-style Mexican dishes, and "bring something different to the community."
In doing so, Garcia said he's taking on recipes from his mom, aunts and grandmas and adding his own personal touches and changing up the presentation of each dish.
El Berrinches offers appetizers like the shrimp empanadas ($7.50) topped with chipotle salsa, avocado salsa and arugula.
Diners will find 10 different taco offerings including grilled rib-eye tacos filled with smoked chunky tomato sauce, cheese, avocado, and habanero sauce; tiger shrimp tacos served with habanero salsa, avocado slaw and pickled red onion; and barbacoa tacos, smoked brisket, roasted red jalapeño sauce, cilantro, onions and avocado slaw. Each serving comes with two tacos for $7-8.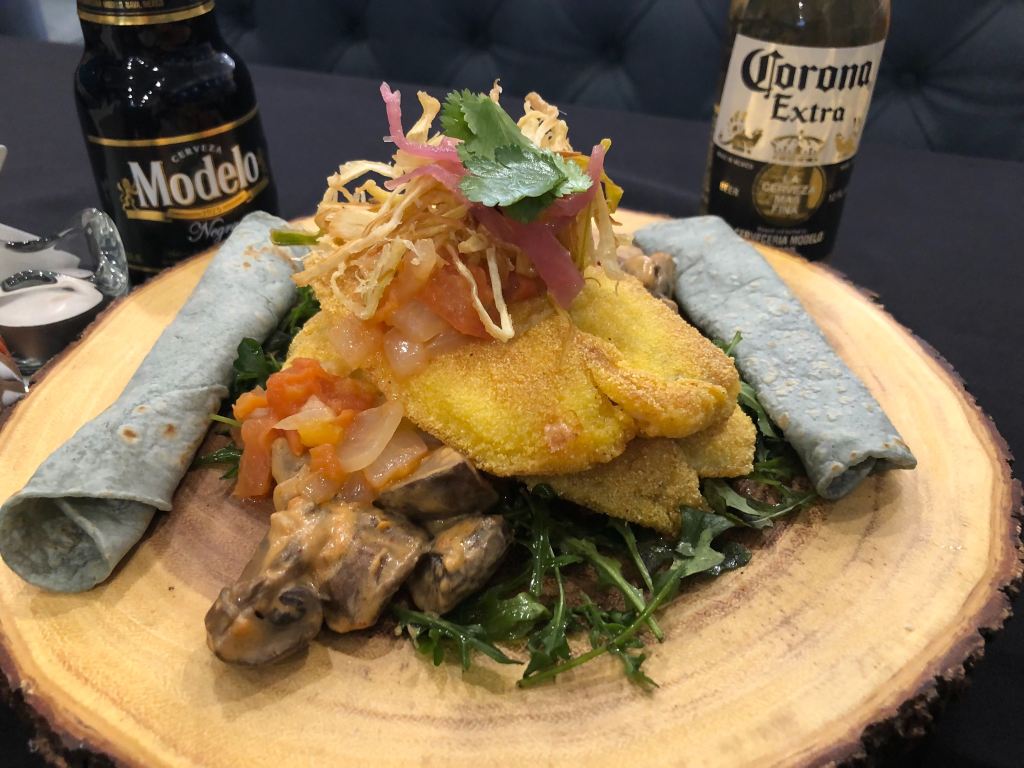 Garcia's menu offers vegetarian dishes including chili rellenos, mushrooms in red mole and fried avocados.
El Berrinches entrees range in price from $15-$22, offer an assortment of options including pollito al pibil, a marinated chicken Yucatan-style served with smoked habanero sauce and pickled veggies with a side of frijole charros or (cowboy beans). The menu also includes the borrego borracho, a broiled lamb chomp marinated in mezcal and fresh herbs, sautéed spinach and fingerling potatoes. 
Garcia said everything is fresh and made to order as if someone were getting a homemade meal. 
'If you keep this up, you'll have a future in the kitchen'
Garcia moved from Pubela, Mexico to Pilsen with his family when he was 12. He never put much thought into becoming a chef. Aside from taking a cooking class in high school, Garcia didn't have experience in the kitchen. 
His uncle Chuy, a sous chef at King Crab, a seafood restaurant on Halsted Street in Lincoln Park, got him an interview with the chef. Garcia remembers the chef offering him a one-week trial to learn his station. If he learned it, he could stick around, if he couldn't he would be out of a job,  Garcia said
In that first week, Garcia recalls labeling all the salad dressings and different items to memorize the salad station.
"The chef would laugh when he would walk by and see all the labels but he loved my enthusiasm," Garcia remembered.
'The chef appreciated my handwork and my willingness to learn and he told me: 'If you keep this up, you'll have a future in the kitchen," Garcia said.
After working at King Crab for five years, Garcia went to Le Cordon Bleu College of Culinary Arts for five years. During his studies, he worked as a chef at Taco Joints, where he said he learned how to run a kitchen and a restaurant. 
Garcia returned to Mexico for two more years of culinary studies. When he returned to Chicago, Garcia worked at Salpicón, a modern Mexican restaurant in Old Town.
Under chef Priscila Satkoff, Garcia put his skills from his studies in Mexico and Le Cordon Bleu to use, coming up with specials and building his skillset over five years.
After leaving in 2015, Garcia decided to open Taco Azteca, 2151 W. Cermak Road. 
When he opened Taco Azteca, Garcia remembers some skepticism with folks saying the food was too pricey or not authentic enough. But three years later, he's received an outpouring of support from his neighbors.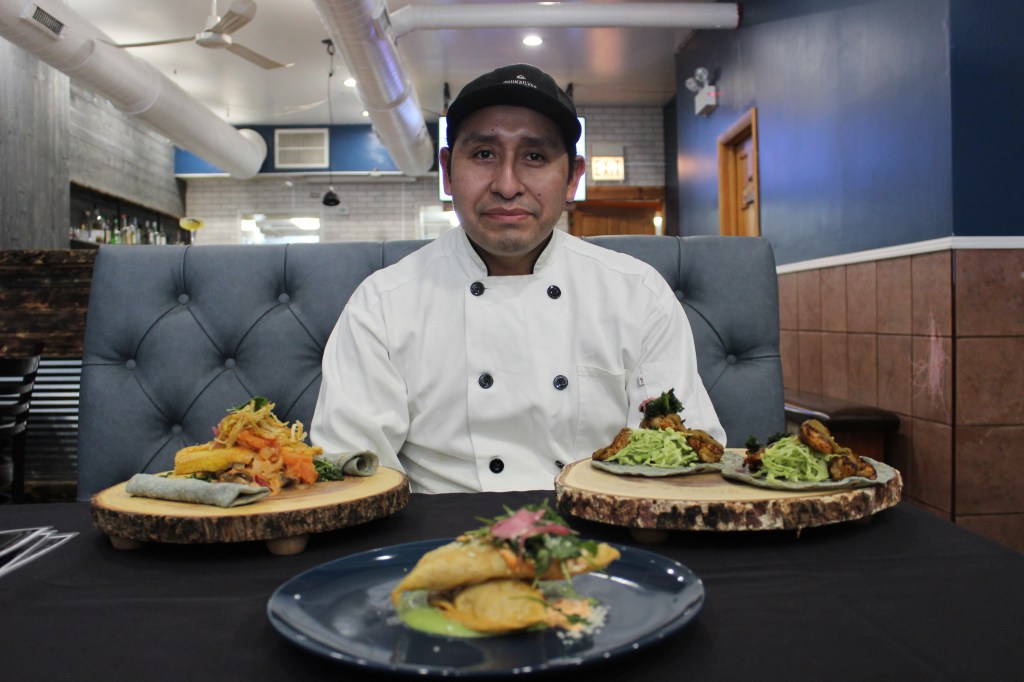 Now, Garcia hopes his second restaurant, El Berrinches, can also add something unique to Pilsen's restaurant scene.
Like he did with El Taco Azteca, Garcia wants to challenge diners with a "different style" than is usually thought of as Mexican food.
"I like the adrenaline of playing with this type of concept because it isn't easy to offer a style that people aren't used to," Garcia said in Spanish. He hopes, in the future, his restaurants will influence the style of other eateries in the neighborhood.
El Berrinches, 1807 S. Ashland Ave., is open 10 a.m. to midnight Tuesday to Thursday, 10 a.m. to 2 a.m. Friday and Saturday, and 10 a.m. to midnight. El Berrinches is closed on Monday.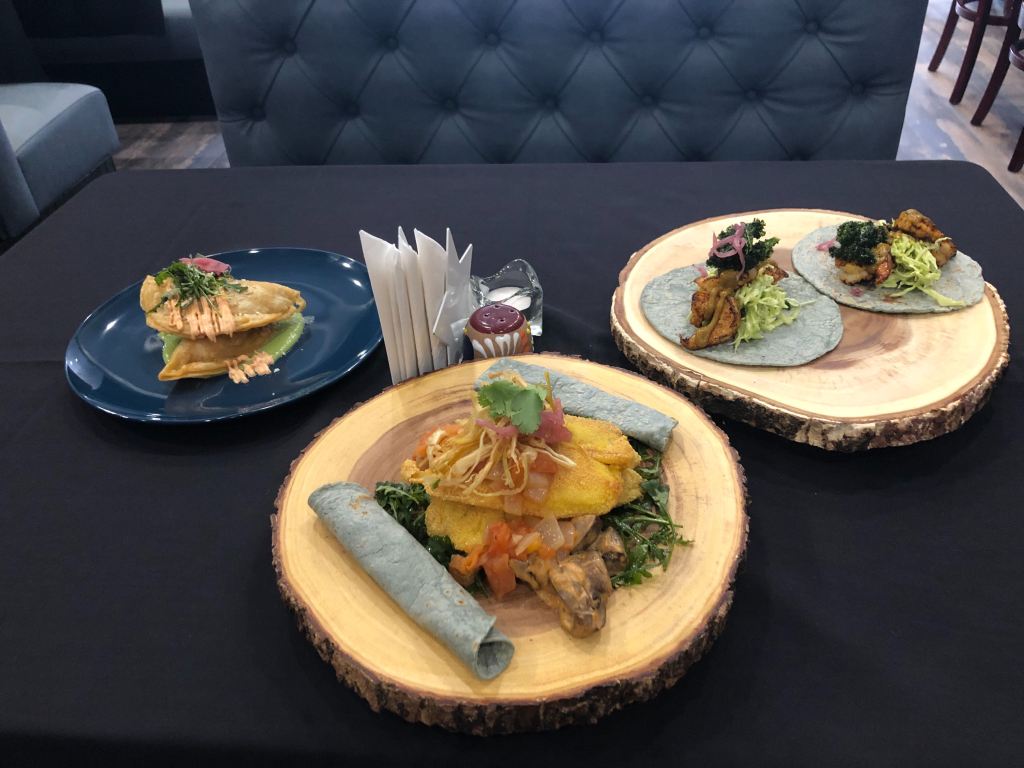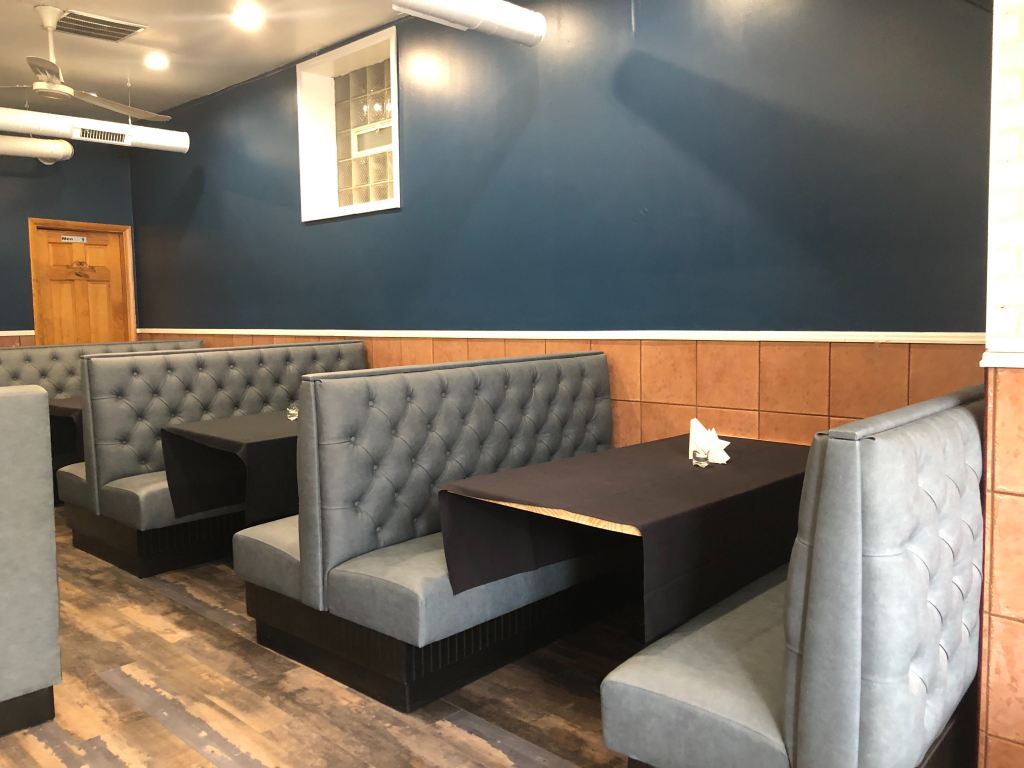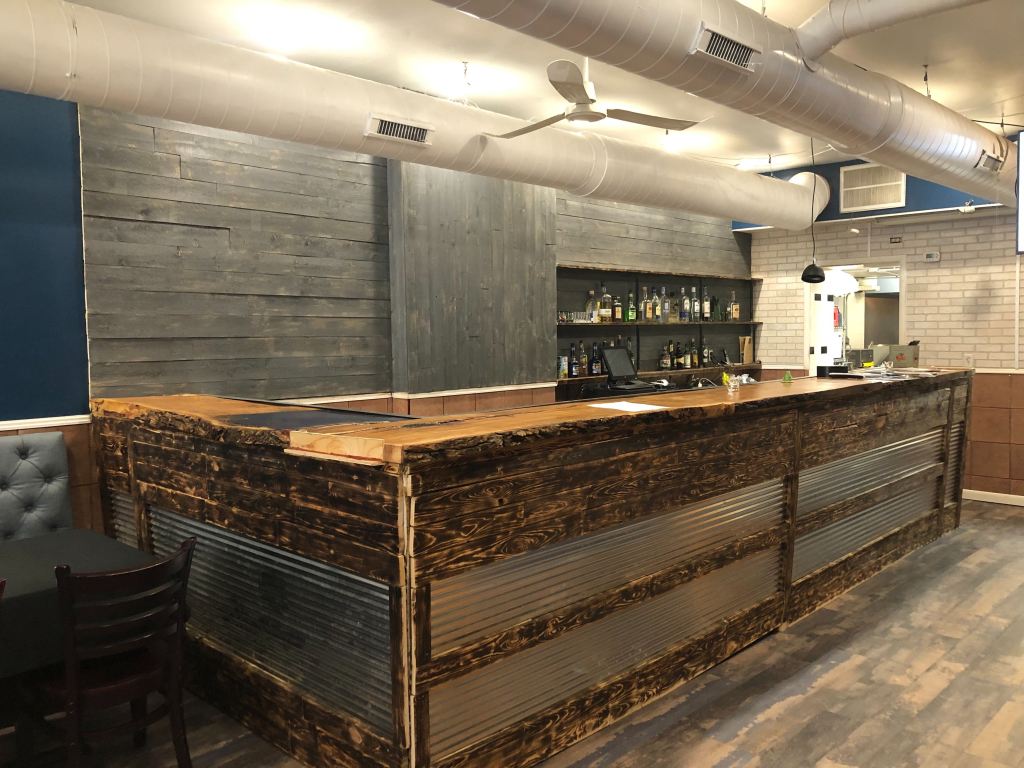 Do stories like this matter to you? Subscribe to Block Club Chicago. Every dime we make funds reporting from Chicago's neighborhoods.
Already subscribe? Click here to support Block Club with a tax-deductible donation.