EAST SIDE — On July 1, the East Side parishes of St. George and St. Francis de Sales will effectively be shuttered as the Archdiocese of Chicago consolidates its churches. A new parish based out of Annunciata, 11128 S. Avenue G, will take on their congregations.
A similar fate awaits three South Shore churches — Our Lady Gate of Heaven, Our Lady of Peace and St. Bride — which will form a new parish based out of St. Philip Neri, 2132 E. 72nd St. These are just two of the eight Chicago-area consolidations announced by the archdiocese last week.
The consolidations, part of the Renew My Church campaign ongoing since 2016, come as the archdiocese and the Catholic Church at large face severe financial struggles.
Sexual abuse settlements — more than $200 million has been paid out in Chicago alone, with an estimated $156 million still to come — and rising infrastructure costs have coincided with declining attendance.
"People who used to be in the pews aren't in the pews anymore; people's generosity is not as abundant as it once was; and in many places, older buildings are even more expensive to maintain," Father Jason Malave said at last week's announcement of the East Side consolidation.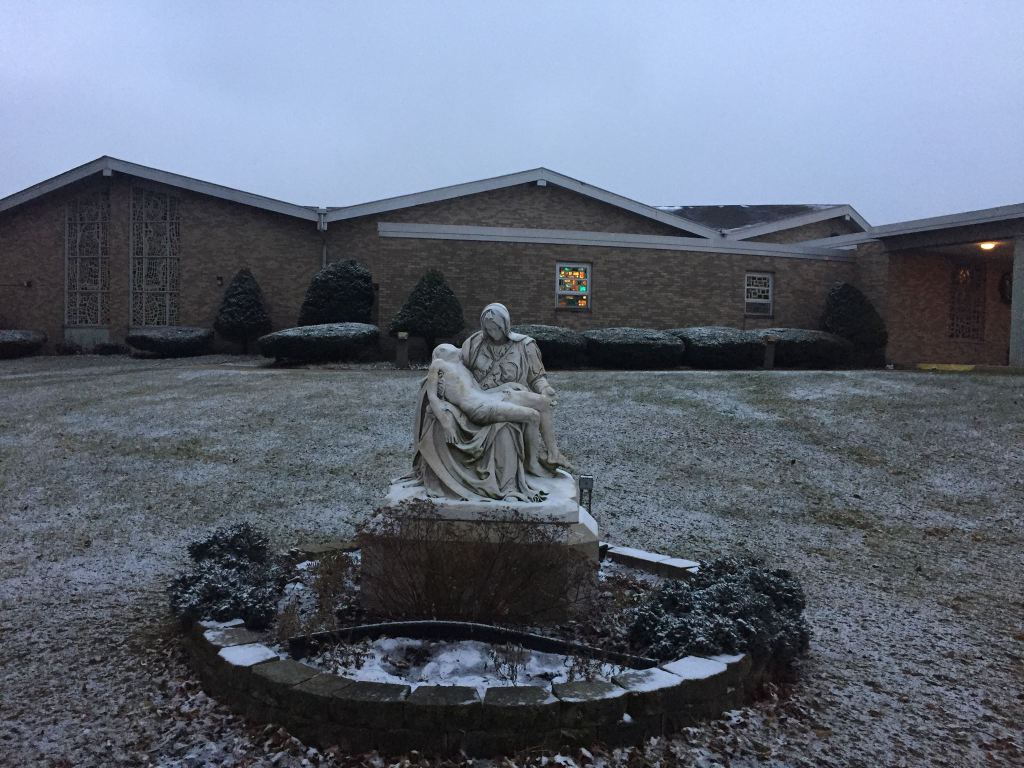 The archdiocese insists the consolidations aren't closures, at least not yet.
"According to canonical law, until a church is formally relegated, it isn't closed," a spokesperson said by email.
Masses and ministries will "transition" away from churches like St. Francis de Sales and St. Bride, and decisions on the futures of their properties are forthcoming, according to the archdiocese.
Maria Casillas lives in suburban Lansing with her husband David. Citing a lack of youth groups in their community, Casillas said their children have found a home in St. Francis de Sales — one they are surprised and saddened to lose.
Though the number of Catholics in Chicago is dwindling, St. Francis de Sales has bucked that trend, Casillas said.
"The community is much bigger in St. Francis because it has more people; it has more groups," she said.
St. Francis de Sales' growth, however, "registers some serious safety issues," Bishop Joseph Perry said. The church can no longer safely hold its congregation and will benefit from Annunciata's size, he said.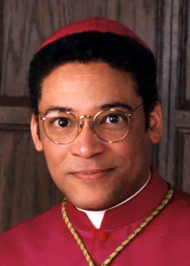 "We've systematically been closing churches that are in the basement; that are hazardous for elderly people, pregnant women and everybody else," Perry said. "It's kind of a happy fault, a happy problem. We have a lot of people worshipping God in that space, but we really need a much larger space."
David Casillas isn't completely sold on Perry's explanation — any safety concerns "could've been fixed" without shutting the whole church down, he said. But starting July 1, he and his family intend to "obey what is done" and find a new church home at Annunciata.
"Let's hope we come together with the other parishes," David Casillas said.
Can youth save the Church?
Resigned to her own church's fate, Maria Casillas believes the evangelism of young people is the archdiocese's best shot at preventing more closures.
"Our youth have to be together, and have values and believe in our religion," she said.
Near the start of the meeting, Malave asked everyone under 20 years old to stand up. They were few and far between, garnering a mix of laughs and applause from attendees.
A notable exception was toward the front of the sanctuary, where a large youth group from St. Francis de Sales rose together. By the end of the night, many of those youth openly wept and sang, grieving the loss of their church.
Valeria Garcia, who has attended St. Francis de Sales for 30 years, said it's going to be tough to attract more young people to the faith. Consolidation allows them fewer churches and opportunities with which to get involved.
"If we can't [help] our youths now with the number of churches we currently have, we won't be able to help them with fewer churches," Garcia said. "It's going to be more difficult, it's more work. … I can't believe it."
The Catholic Church may be able to win back lapsed young Catholics by modernizing, said Miguel Morales, a Sacred Heart parishioner who attended last week's meeting.
Allowing priests to marry, accepting female priests and taking substantial steps to prevent and make amends for sexual abuse are all options for the archdiocese, Morales said.
Though he thinks these changes could bring more young people back to the pews, he doesn't trust any of that will happen soon enough to matter.
"If it does happen — what I'm afraid of? It's gonna be too little, too late," Morales said. "You should've did this 100 years ago, you should've did this 200 years ago."
'We were counting St. Kevin out'
Even as Annunciata takes on most responsibilities for the new East Side parish, masses will continue to be held at St. Kevin in South Deering. Its parishioners fought to keep the church open due to transportation concerns.
During Renew My Church input sessions, representatives from St. Kevin drilled home the need to keep a church on the west side of the Calumet River open, St. Kevin parishioner Tom Kralj said.
South Deering is "an isolated community" served by infrequent buses, he said, and constant train and boat crossings can make a Sunday drive across the river a challenge.
"We were counting St. Kevin out until that was brought up at one of the meetings," said Kralj, who graduated from the parish school in 1954. "They got really adamant about that — they said that they wouldn't come over" to Annunciata.
Despite months of activism, numerous St. Kevin parishioners came into last week's meeting expecting to lose their church. They were largely surprised masses would still be held there.
"We were under the assumption that we were going to be closed," Gail DeWitt said. "It's a bitter happiness, because of the other two churches that are losing what we might have lost."
As parishioners from St. Francis de Sales and St. George mourn the surprise loss of their churches, they can take comfort in the compassion and care of Annunciata's clergy, parish administrator Father José Sequeira said.
He said he must show "empathy and understanding" to the parishioners who will transition to the new parish in July, and welcomes their ideas for new ministries.
It may take years to determine if consolidation was the best option, and "there's always a doubt if you're doing the right thing or not," Sequeira said.
But the archdiocese is "doing this for something good," he said, and he "hopes for the best and prays for the best."
"I know there are a lot of changes, and I know there is a lot of pain and anxiety," Sequeira said. "I think people will understand, little by little, the value of all these changes."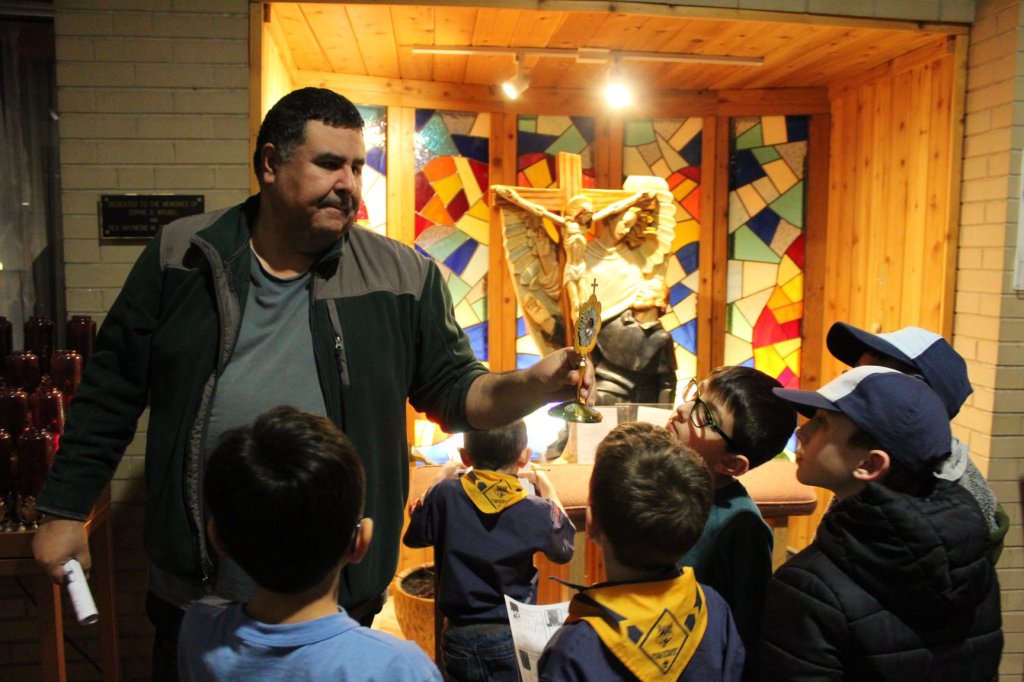 Do stories like this matter to you? Subscribe to Block Club Chicago. Every dime we make funds reporting from Chicago's neighborhoods.
Already subscribe? Click here to support Block Club with a tax-deductible donation.