THE LOOP— Generations of Chicago traders would cringe at the idea of lawyers getting ahold of a video showing their comings and goings at Ceres Cafe.
The bar and restaurant sits on the ground floor of the Board of Trade and is well known for its extremely stiff drinks. Four fingers with a mixer as an afterthought is the norm.
Ceres, well known for its liquid lunches, is in the news this week as the spot Chicago Police Supt. Eddie Johnson hung out at the night he ended up passed out behind the wheel of his running car.
Johnson told Mayor Lori Lightfoot he had a few drinks with friends that night and pulled over because a change in his blood pressure medication dictated it.
Lightfoot questioned Johnson's account but accepted it and held what she called a "celebratory" press conference announcing his impending retirement.
But when an inspector general investigation turned up video and other evidence that Lightfoot said disputed Johnson's account, Lightfoot fired him on Monday, saying he had lied to her and the public.
According to the Sun-Times, Johnson spent three hours drinking at Ceres Cafe with a woman whom he had promoted to his security detail shortly after becoming superintendent. The Sun-Times cited sources saying Johnson and the woman are seen on the restaurant's video kissing repeatedly.
Meanwhile, two sources told Block Club they saw Johnson at Volare Italian restaurant in Streeterville later that night. 
On Tuesday, Benny Siddu, owner of Volare, said, "Attorneys have advised me not to comment."
On Tuesday afternoon, an all-male group of drinkers at Ceres were all talking about the Johnson drama.
One regular, who would only give his first name as Alex, said he was at the bar when Johnson was there on Oct. 16. He said he had never seen Johnson at the bar before but noticed him with a woman in a tucked-away booth. He messaged his brothers-in-law, both Chicago Police officers.
Alex didn't know how long Johnson was there but said he had at least a couple drinks.
How strong are the drinks? A reporter Tuesday ordered a Jameson and ginger ale and was given a nearly full glass of whiskey with a quarter-inch of ginger ale. The nearly full ginger ale can was left to top it off. 
Since Johnson's firing, Chicagoans have taken to Twitter to share their debaucherous memories of Ceres.
"The drinks there are served strong enough to kill your liver with 1 sip," one Chicagoan said.
Another said "Ceres Cafe in the Chicago Board of Trade serves the strongest bar made drinks I've ever had in my life. I've never had more than 2."
A security guard at the Board of Trade building confirmed the city's Inspector General's Office subpoenaed him for video surveillance footage of Johnson coming and going from the bar, which is accessed through the lobby of the Board of Trade building. 
The bar and restaurant, which is open 6 a.m.-9 p.m. weekdays, has been serving traders since 1967. Its former owners have a long Chicago history, including operating the former Johnny's Steakhouse on Wabash beginning in the 1940s, according to a 2014 Tribune profile of Ceres.
The family opened The Broker's Inn in 1967, and it moved inside the Board of Trade building in 1989, when it became Ceres Cafe in honor of the Roman goddess of agriculture, whose statue sits atop the building.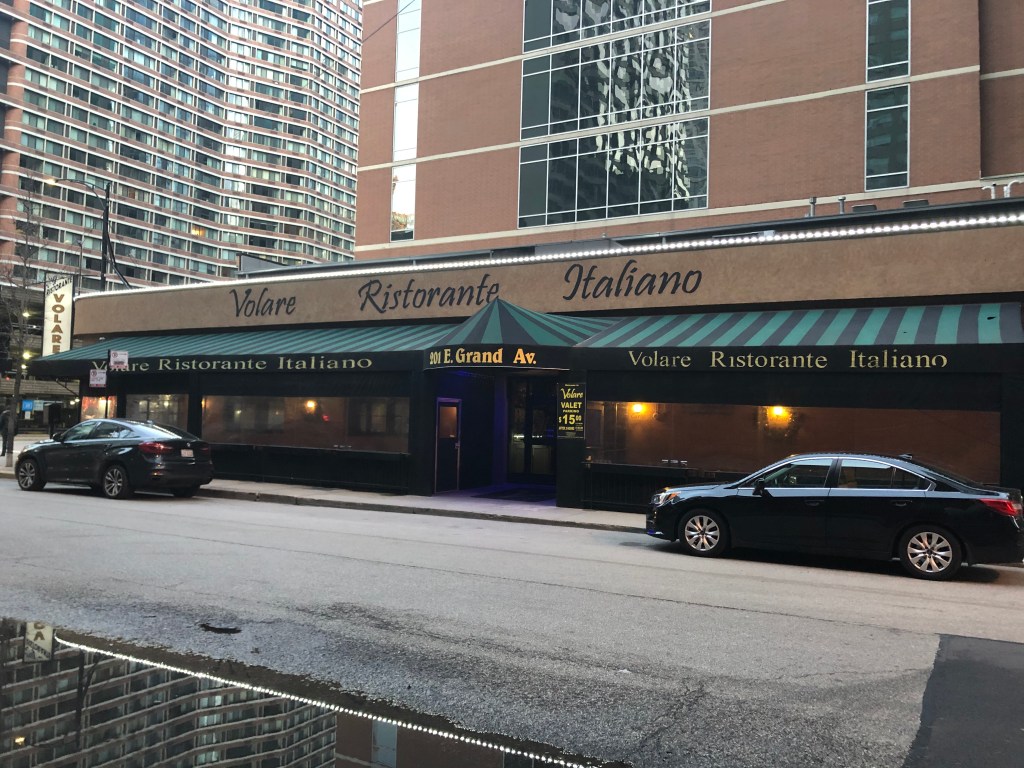 In a statement released Tuesday, Johnson said he "did not intentionally mislead or deceive the mayor or the people of Chicago," though he did make "a poor decision and had a lapse of judgement" the night of the incident.
"I have never claimed to be perfect, but I have always given my all for the CPD and the people of Chicago," Johnson said.