LOGAN SQUARE — A proposal to build an affordable housing complex on the city-owned lot next to the Logan Square Blue Line station is headed to a key city panel for final approval next week.
On Oct. 17, the city's Plan Commission will vote on transferring the land at 2602-2638 N. Emmett St. to nonprofit developer Bickerdike Redevelopment Corporation and the 100 percent affordable housing complex itself.
It's a huge regulatory hurdle for the project, which has been in the works since at least 2014. The plan would still need to clear the City Council's Zoning Committee and the City Council itself.
"I'm super enthusiastic and happy to see this moving forward," said Ald. Ramirez-Rosa (35th), a supporter of the project.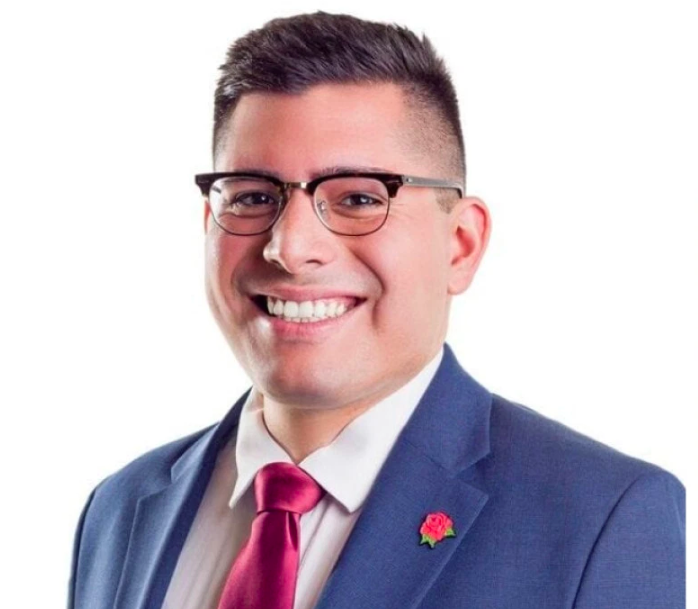 "Once it crosses this hurdle, it essentially means it's a matter of time before there's a crane and the building is being erected."
The current plan calls for an 86-foot-tall apartment complex with 100 units, ground-floor retail, a community room and 20 parking spaces, according to the Plan Commission agenda.
Under the proposal, all of the apartments will be geared toward residents earning at or below 60 percent of the area median income. The cap is $35,580 per year for an individual and $50,760 per year for a family of four.
Ramirez-Rosa said no major changes were made to the proposal over the last several months of mostly finance-related negotiations with city officials.
The development, Ramirez-Rosa has said, is "extremely important" because it will provide housing for working people who wouldn't otherwise be able to afford to stay in gentrifying Logan Square.
But not everyone shares Ramirez-Rosa's enthusiasm. A group of neighbors launched a petition in opposition, saying officials should "slow down" and see "what else this lot is capable of," though the petition has only gained 360 signatures since it was created about four months ago.
In April, a well-attended community meeting drew a largely favorable response. Of the roughly 500 residents who attended, 350 voted "yes," 112 voted "no," 35 voted "yes, with conditions" and five votes were indecipherable.
The city-owned site has served as a parking lot since the 1970s or '80s. The city established the site as such as part of a larger plan to create a pedestrian mall around Milwaukee Avenue, according to Ramirez-Rosa.
According to city officials, the parking lot is currently under-utilized and has been for some time.
Bringing affordable housing to the site has been a goal of Ramirez-Rosa's since before he was elected alderman.
Securing the patchwork of funding needed to build affordable housing has always been the project's biggest hurdle, Ramirez-has Rosa said
In April, Ramirez-Rosa said the roughly $31 million project would require Tax Increment Finance dollars and low-income tax credits.
Do stories like this matter to you? Subscribe to Block Club Chicago. Every dime we make funds reporting from Chicago's neighborhoods.
RELATED LINKS: