HUMBOLDT PARK — To Humboldt Park's Puerto Rican community, La Casa Puertorriqueña is much more than a building.
The Puerto Rican community center brought people together through games, food and music for decades. Many consider it a second home.
That era came to an end Tuesday as crews began tearing down the red brick building at 1237 N. California Ave. to make way for a new affordable housing complex with apartments geared toward seniors and families.
Whether that project includes a replacement Puerto Rican community center is unclear. Hispanic Housing Development Corporation, the developer behind the project, didn't respond to a request for comment Tuesday.
Asked about the community center component, Paul Roldan, president of Hispanic Housing, previously said: "It's an important question we need to figure out with the rest of the community."
As La Casa Puertorriqueña, or the Casa, as it's commonly called, faced the wrecking ball Tuesday afternoon, friends and Casa regulars Angel Muriel and Laura Gonzalez convened across the street.
They said while they're sad to see the building go, they're hopeful another Puerto Rican community center will open in its place.
"If they don't put in a new community center, there will be some problems," Muriel said.
"It belongs to us. It belongs to our community. We've been here for 60-70 years."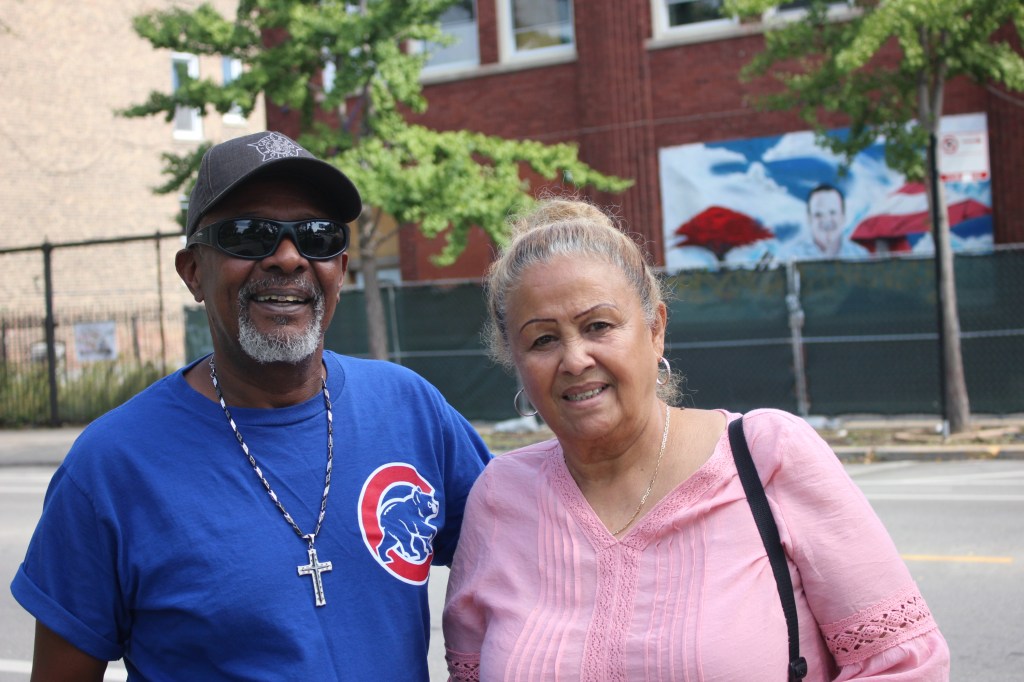 The Casa is where Muriel's daughter got married and where his family held all of their baptisms, graduation parties and birthday parties over the years. It's also where Muriel spent most of his free time.
"It's our place for us to hang out, play dominos and listen to music," he said.
Gonzalez agreed, saying, "We're there all the time."
Gonzalez's daughter and brother both got married there. Like Muriel, Gonzalez spent decades in the community center, playing dominos or attending family parties.
Hispanic Housing bought the building from the Puerto Rican Parade Committee of Chicago, the group that put on the Downtown and Humboldt Park festivals, for about $1 million in January.
The parade committee sold its largest asset to pay off its debt. According to bankruptcy court documents, the committee was in deep financial trouble, owing over $900,000 to various creditors.
In the years leading up to the sale, the committee was rife with controversy. The committee made headlines for infighting and alleged financial misconduct, including claims that officials stole ticket money from last year's parade. The alleged misconduct sparked investigations by the Illinois Attorney General's office and the police.
This past summer, a new committee, called the Daniel Ramos Puerto Rican Festival Committee, was brought in to organize the festivals.
A board made of representatives from a dozen community organizations oversees the organization.
It's unclear where the new committee will be housed now that the Casa is becoming an affordable housing complex. The new committee didn't immediately return a message Tuesday evening. It's also unclear what, if any, impact the sale will have on future festivals.
Do stories like this matter to you? Subscribe to Block Club Chicago. Every dime we make funds reporting from Chicago's neighborhoods.
RELATED LINKS: