This story was produced in collaboration with The Daily Line.
FULTON MARKET —The city's Plan Commission Thursday gave the greenlight to Sterling Bay's plan to build an 18-story office tower and an 11-story office building in booming Fulton Market.  
The vote means the prominent developer is one step closer in building the 18-story, 288-foot-tall tower at 1000 W. Carroll Ave. just north of Google's headquarters and the 11-story office building with ground-floor retail at 345 N. Morgan St. north of Ace Hotel. Google's headquarters and Ace Hotel were also developed by Sterling Bay.
Under the two-building plan, Sterling Bay will pay $7.6 million into the city's Neighborhood Opportunity Bonus Fund, a program that allows developers to build bigger and taller projects in an expanded Downtown area to support commercial projects in blighted neighborhoods.
The developer of the $216 million project will also pay an $888,370 Industrial Corridor convergence fee, according to the city's Department of Planning and Development.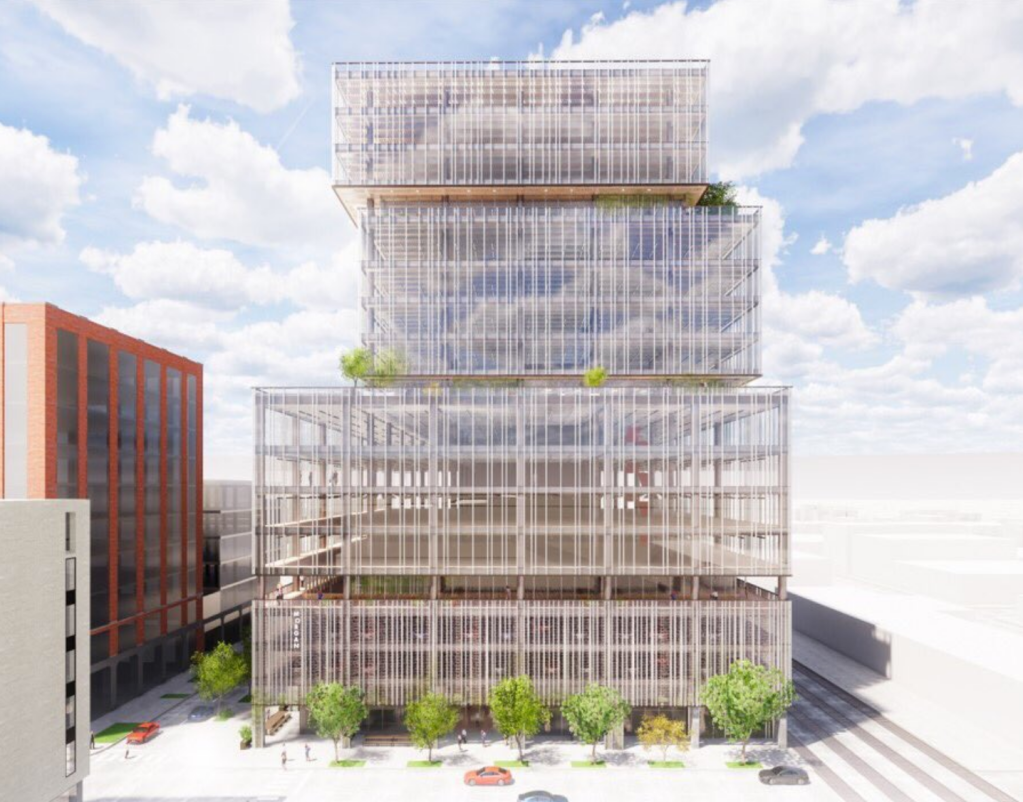 The 18-story building's facade, designed by Skidmore, Owings & Merrill, would be constructed with glass and metal. The 11-story building is designed by Eckenhoff Saunders Architects.
The Carroll Avenue property currently houses meat wholesaler Pioneer. The Morgan property is a one-story building owned by Sterling Bay.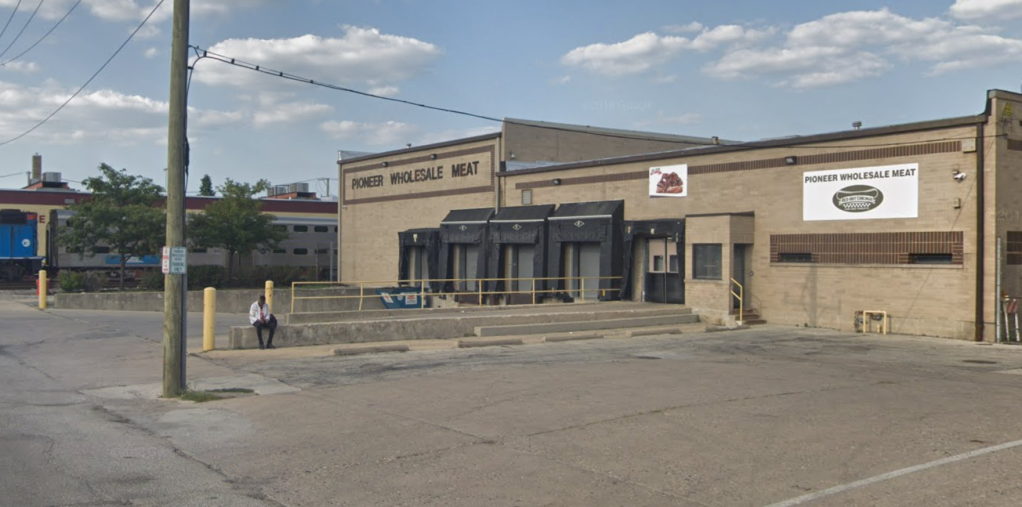 RELATED: Sterling Bay's West Loop Office Tower Push Continues With Two New Building Proposals
During the meeting, Noah Szafraniec, a supervising zoning plan examiner with the Department of Planning and Development said the developers had also agreed to pay "$750,000 towards a future Metra signal safety improvement project."
"This fee is above and beyond any bonus fees or industrial convergence fees that are required on the project. The Metra signal and safety of the project will be coordinated between the [Department of Planning and Development] and [Chicago Department of Transportation,] and CDOT will [communicate] with Metra," Szafraniec said. 
Details on the scope of the Metra project have not yet been provided, he added.
Ald. Scott Waguespack (32nd) raised concerns about traffic in the area. He questioned how the developer planned to address congestion around Lake and Carroll streets.
"It's almost impossible to use Lake now to get anywhere in the morning," Waguespack said.
In responding, Szafraniec said discussions with CDOT and Metra revolved around the six Metra crossings between Green and Racine. "We've been in touch with Metra… they're aware of the ongoing project and hoping they can also add some of their funding to the table, and as soon as those details are fleshed out, we'll be happy to share it."
The area's alderman, Ald. Walter Burnett Jr. (27th), said his own commute was typically "pretty good" between Ogden and Halsted, and it wasn't until after Halsted that he encountered gridlock. 
As Fulton Market transitions from a "less dense to a highly dense neighborhood," it will see more pedestrian traffic and fewer meatpacking trucks, which cause a lot of traffic, Burnett argued.
Burnett said the developer had agreed to charge affordable rents on "a certain amount of square footage in the building," so that "mom-and-pop businesses" can continue to open as retail rents skyrocket. How much affordable retail space would be offered is not yet known.
RELATED: As Sterling Bay Plans 2 New Office Buildings, Alderman Asks For Affordable Retail Storefronts In Fulton Market
Sterling Bay previously pitched a movie theater at the 345 N. Morgan site but later abandoned that plan.
Burnett was "disappointed" in seeing Sterling Bay scrapped the movie theater, which would have been the first in the area.
"That broke my heart," he said.
Sterling Bay unveiled plans for the development in July.  During the meeting, West Loop resident Levar Hoard requested a moratorium on development in the area until safety concerns around the Metra train tracks are resolved. The Metra train tracks are just north of the proposed buildings.
If approved, these will be the fourth and fifth office towers in the West Loop from Sterling Bay in under two years.
The developer is currently working on three office towers north of the proposed Thor Equities tower — a 20-story building at 330 N. Green St., a 19-story building at the old Coyne College parking lot, 333 N. Green St., and a 21-story building at 360 N. Green St.
Do stories like this matter to you? Subscribe to Block Club Chicago. Every dime we make funds reporting from Chicago's neighborhoods