ENGLEWOOD — Weeks after breaking ground on the first playlot on the block, neighborhood group I Grow Chicago celebrated another milestone, cutting the ribbon on the Family Resource House, which will give Honore Street residents more room for programming, peace and quiet.
It will also serve as affordable family housing, allowing a member of the community to move into a renovated apartment on the second floor. Marquita Dixon, 26, an Englewood native and mother of one, will be the Resource House's first resident.
Starting earlier this year, residents and I Grow Chicago members have quietly transformed the 6400 block of South Honore Street into a Peace Campus, complete with a basketball court, community garden and local art. The resource house is the latest addition.
Dixon, whose grandmother lived several doors down from her new home, has been volunteering with I Grow Chicago for years, working to help restore her grandmother's old house. She also facilitates I Grow Chicago's weekly women's group, which will now have a new home on the first floor of the Resource House.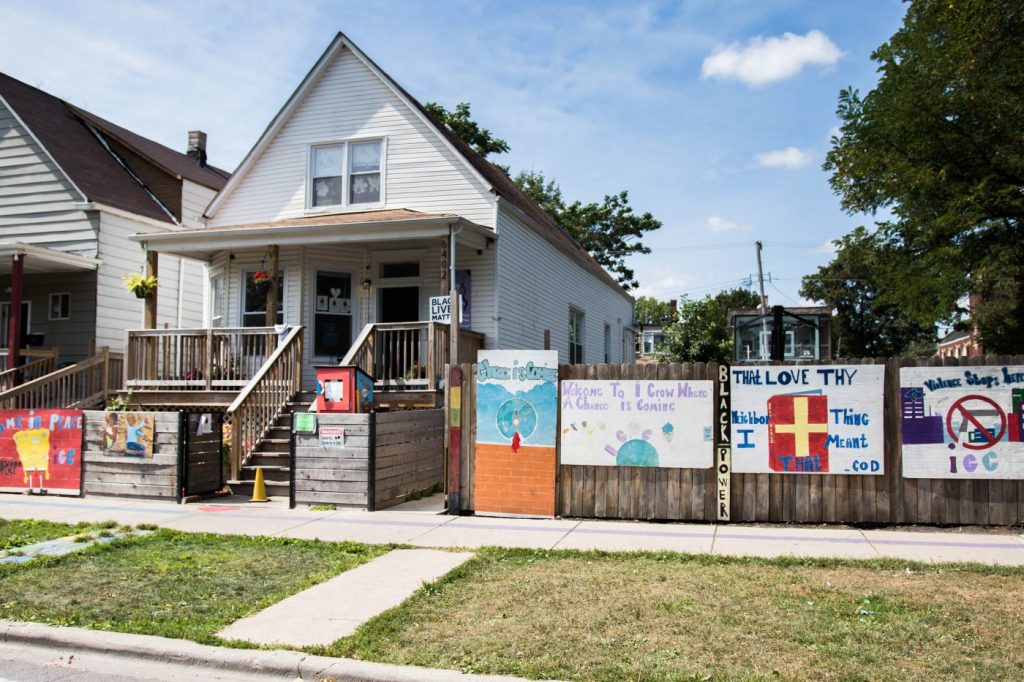 "I'm happy for this house. It's helping me out a lot, and it'll take me a lot of places," said Dixon, known as "CeCe" by folks on the block.
"Back in the day, when my grandma was living and there was still community, everybody would take care of their gardens. There were no abandoned buildings or vacant lots. One of the neighbors, Miss Renee, lived here. So I'm glad they didn't tear her house down and renovated it into a resource center for our community."
The house, painted orange and navy in a nod to the Chicago Bears, will offer residents pre-and post-natal yoga classes, parenting classes, intimate partner violence resources, and help for those living with STI/HIV. It will also be a meeting place for the Chicago Torture Justice Center.
I Grow Chicago founder Robbin Carroll said it's just the beginning. The nonprofit is in the process of renovating four other houses on Honore Street, all of which will provide housing for those in need.
RELATED: Englewood's Peace Campus Breaks Ground On New Playlot As Block's Transformation Marches Forward
"Today shows the amount of hope that was put in by the community, and the fact that five years later, we have another house," said Carroll. "This is the first time we've done this. If this works, we could have 10 tiny apartments where people can live."
The idea, added Carroll, is to reach out to former Honore Street residents and bring them back on the block and letting it grow from there. In CeCe's case, she'll volunteer 10 hours a week in exchange for rent. All programming runs on a 9 a.m. to 5 p.m. schedule, which will allow CeCe to have the whole house to herself after hours.
Drapala Developments LLC and Krueck and Sexton Architects helped to bring the 103-year-old home into the 21st Century, turning the first floor into an open, modern space with enough room for large gatherings. The total cost of the renovation was $175,000, with $80,000 coming from a grant from Bears Care and the Chicago Bears through the NFL Foundation.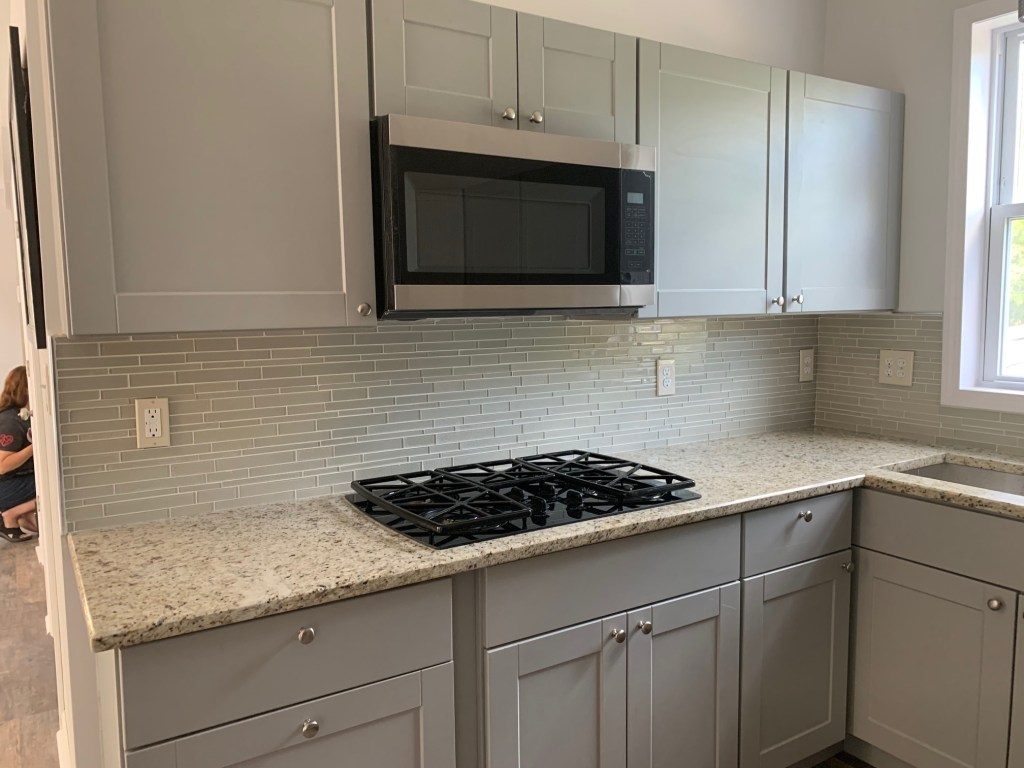 Bears Care Director Marge Hamm decided to work with I Grow Chicago after meeting one of its members at a Downtown conference a year and a half ago. The opportunity came at just the right time, she said.
"We were looking to see where we could fit and what we could do to bring power back to communities," Hamm said. "We visited here on Valentine's Day and saw what the Peace House was about, and from there the Resource House became our project."
While other organizations may be comfortable with just writing checks, Hamm said, Bears Care was looking for a real relationship with the neighborhood. They've made several trips back to Honore Street since teaming up with I Grow Chicago, participating in block cleanup events and bringing former and current Bears players who also wanted to do their part. Some residents have been invited to games at Soldier Field, others have toured Halas Hall.
Bears Care also donated $20,000 to the playlot currently under construction on the corner of Honore Street.
Englewood native Bill Hazel, owner of Bill's Grill, donated lunch to attendees of Thursday's event, serving beef brisket and brats to over 200 people. Inspired by the day's events, Hazel said that he'll definitely be returning more often to help.
"I used to live a few blocks away on 62nd and Ada [Street], so when I found out about the event, I wanted to come," said Hazel, whose business partner and wife, Jorie, came out to support. "I remember what the area was. I didn't want to come over on this block myself. After coming out today I'm so overwhelmed and impressed."
"I'm happy to see that someone put a lot of blood, sweat, and tears into renovating this area. The optimism of the final vision is great. This is top-shelf."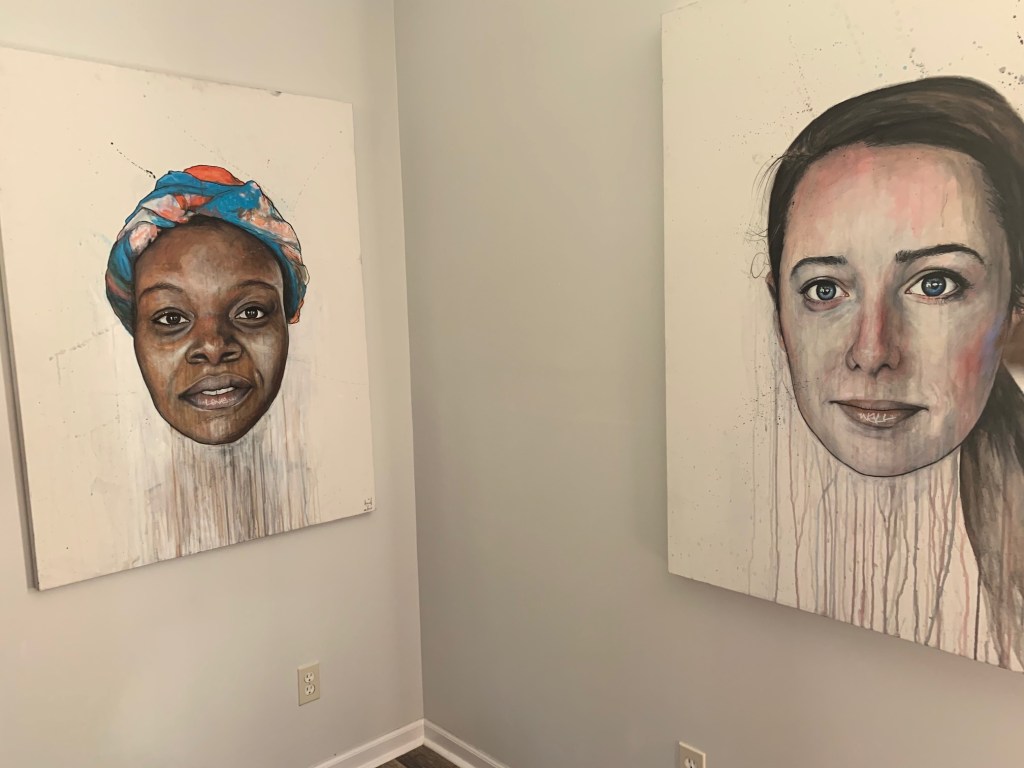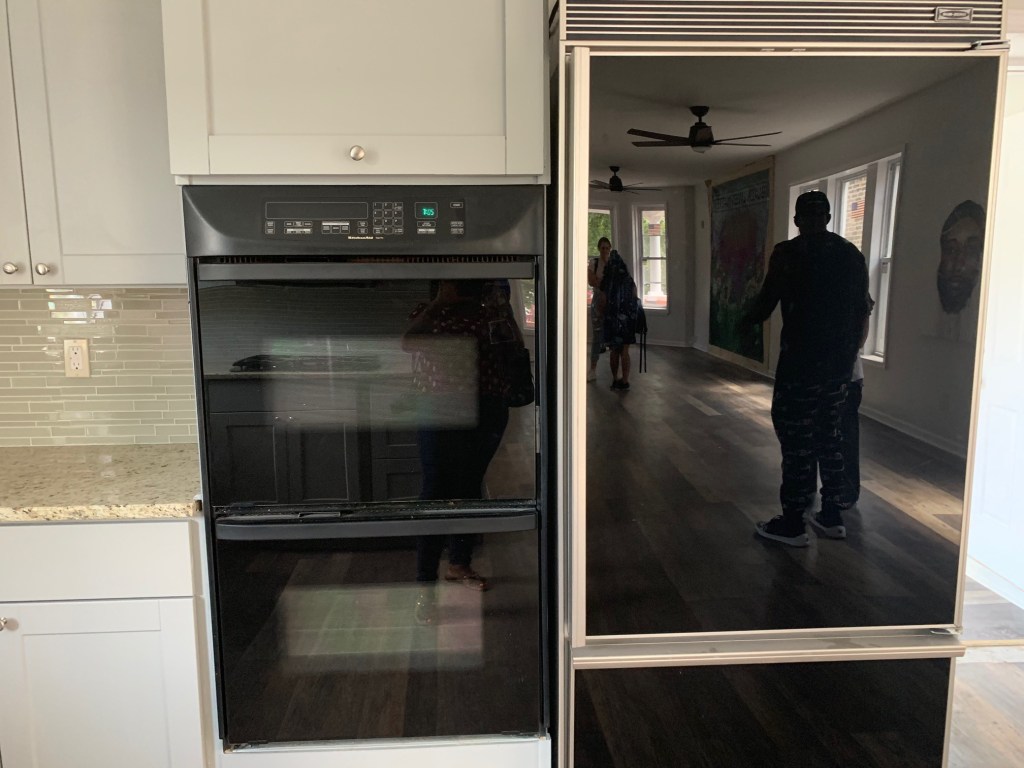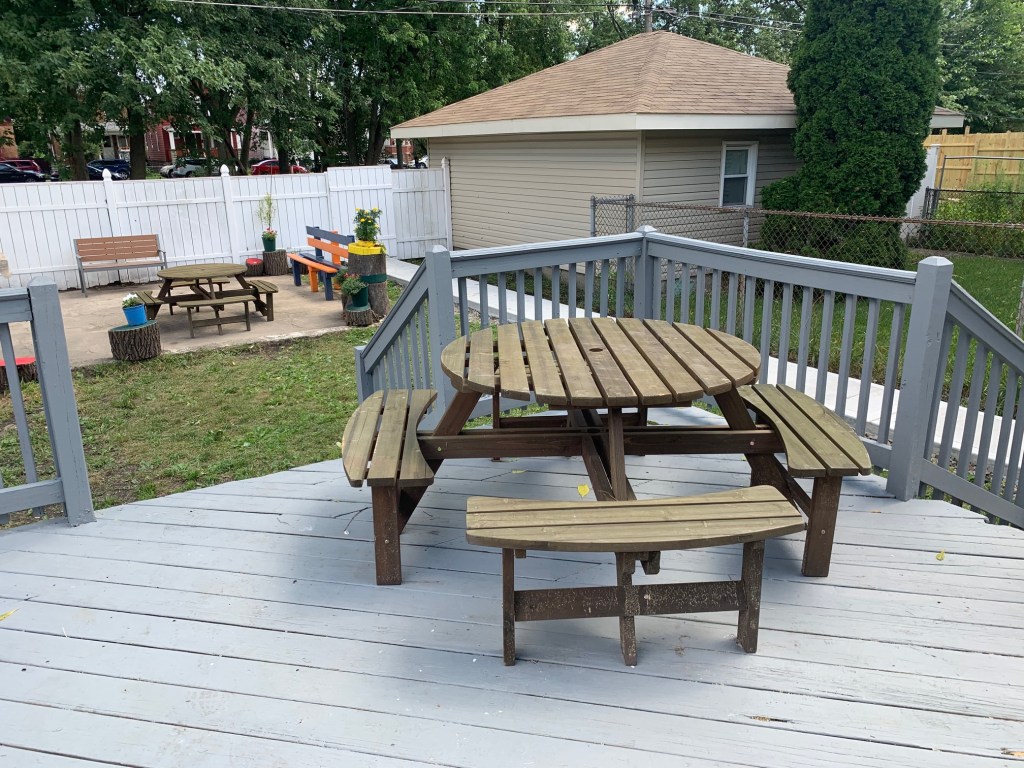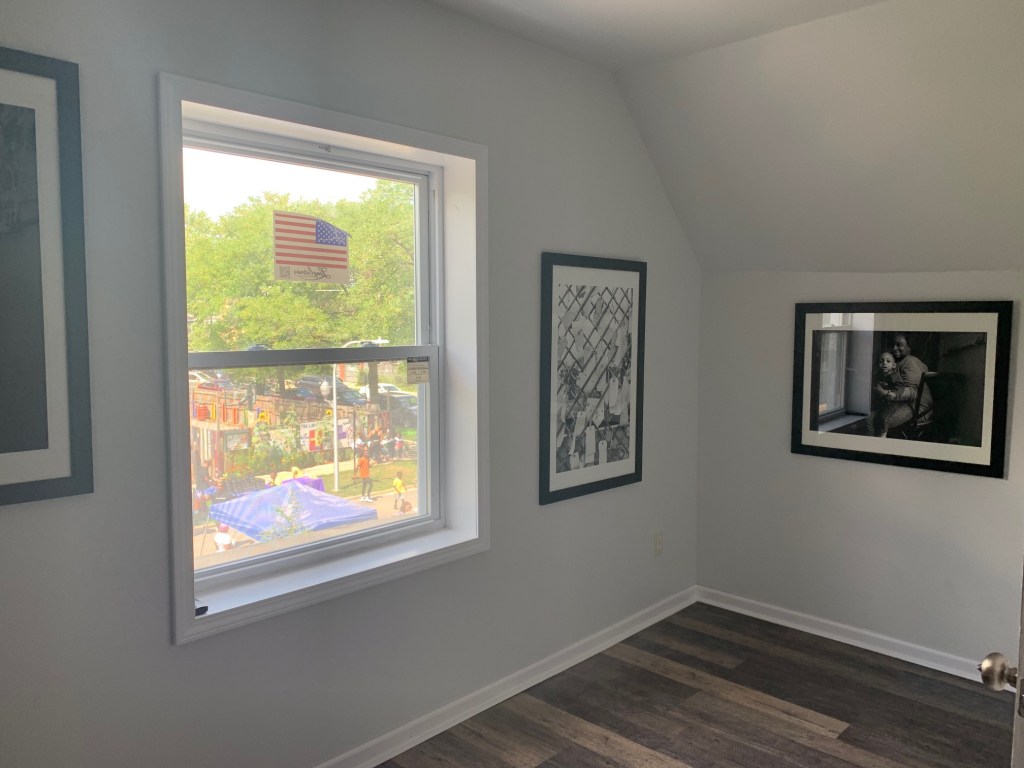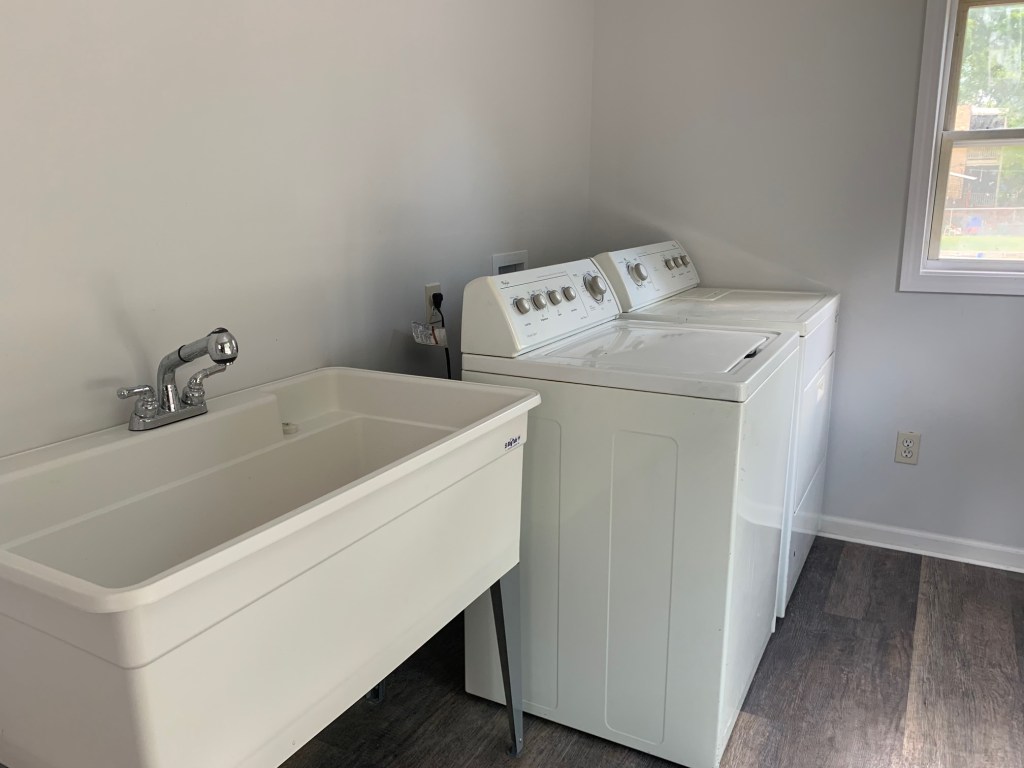 Do stories like this matter to you? Subscribe to Block Club Chicago. Every dime we make funds reporting from Chicago's neighborhoods.