FULTON MARKET — Amid a growing number of proposed and newly opened boutique hotels, developer F&F Realty and FitzGerald Associates Architects aim to bring a more affordable hotel option to Fulton Market.
The West Loop-based architecture firm and Skokie-based realty firm pitched plans for a 20-story, 199-room Marriott hotel at 920 W. Lake St. during a community meeting Wednesday night.
David Friedman, president of F&F Realty, said the firm would operate the hotel as a Marriott franchise. 
The hotel would be affordable and accessible to "travelers and business folks who are coming into the area because of the new offices," said Michael Ezgur, zoning attorney for the proposed project.
The hotel would be 245 feet tall and include a restaurant, fitness area, a coworking space and a rooftop area. The project, located one block east of the Morgan Station "L" stop, would include 43 parking spaces — 20 surface-level parking sots and an additional 23 underground parking spots.
Developers want to use the surface level parking as a flex space that could potentially double as a courtyard or outdoor seating for an on-site restaurant.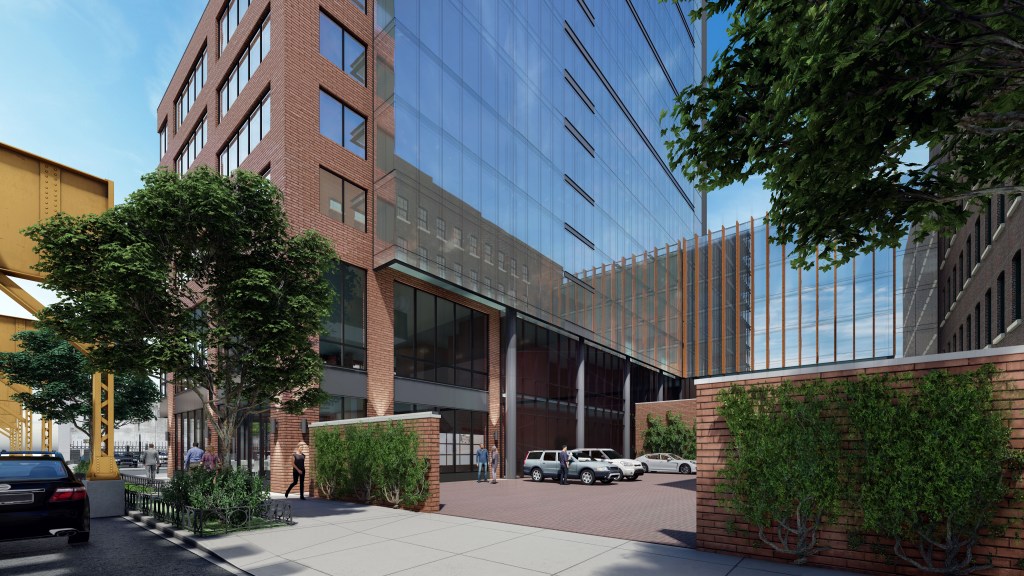 RELATED: West Loop Hotel Boom Spreads As Group Set To Pitch 20-Story Hotel This Week
West Loop resident Levar Hoard suggested developers rework the plan to activate the Lake Street side of the property and nix surface level parking to instead use it as a public amenity area. 
The proposed site now houses a parking lot. Developers have applied for new zoning to convert the entire block, including the Lake Street Lofts building, into a Planned Development.
This is not the first time FitzGerald Associates Architects has pitched plans for the site.
In 2015, architect Patrick FitzGerald wanted to build a 10-story residential building at 922 W. Lake St. just west of the existing Lake Street Lofts rental building on the north end of Lake Street. Ald. Walter Burnett Jr. (27th) blocked the plan despite community support for the project, according to DNAinfo.
At the time, FitzGerald said the Lake Street block has been residential since the property was first developed in 2000.
"This little piece of Lake Street has been residential for quite some time," FitzGerald said in 2015. "We're not looking to introduce a new use here. We're simply looking to expand a use that we already have on land that we already own."
This time around, Burnett said based on Wednesday night's presentation, he would be willing to support the proposed hotel at the site, pending final recommendations from the three West Loop delegate agencies.
Under plans, F&F Realty and FitzGerald Associates Architects would pay $2.7 million into the city's Neighborhood Opportunity Bonus Fund, a program that allows developers to build bigger and taller projects in an expanded downtown area to support commercial projects in blighted neighborhoods.
If approved, construction would begin next summer and would continue for 16-18 months.
Do stories like this matter to you? Subscribe to Block Club Chicago. Every dime we make funds reporting from Chicago's neighborhoods.