PILSEN — The sudden disappearance of the large mural on the side of El Popocatepetl Tortilleria in Pilsen this month alarmed some fans who took to social media to express their concerns.
But the owner of the tortilla shop said a new one honoring the family business and their Mexican heritage is on its way.
Owner Julian Rodriguez said tuckpointing work on the brick wall damaged the original mural, which was painted more than a decade ago for a film shooting in the neighborhood. So the family-owned business commissioned a new one.
The original mural at 1854 W. 21st Street featured the faces of several Pilsen residents, including the tortilla shop's founder, Ernesto Avina. Earlier this month, passersby were greeted with a white wall along South Wolcott Avenue. Some residents took to Facebook to cry foul.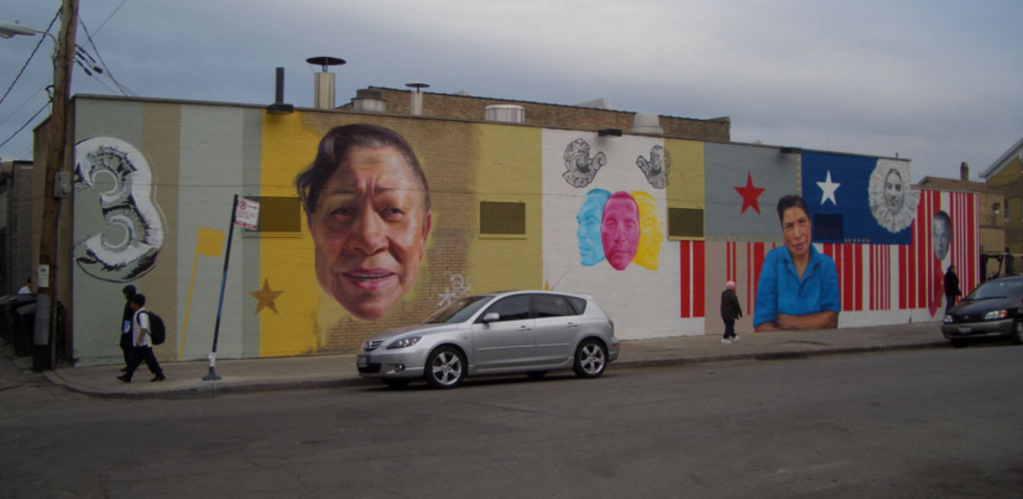 Rodriguez said the family wanted to take "the opportunity to do something new." The new mural will encompass the entire building and be "more representative of the family-owned businesses and Mexican culture, and be completed by local Latino artists," he said. Avina will be included in the new mural.
Wife and husband duo Brenda Lopez and Manuel Macias have been tapped to create the mural that will include Cuauhtémoc, the last Aztec Emperor, Rodriguez said.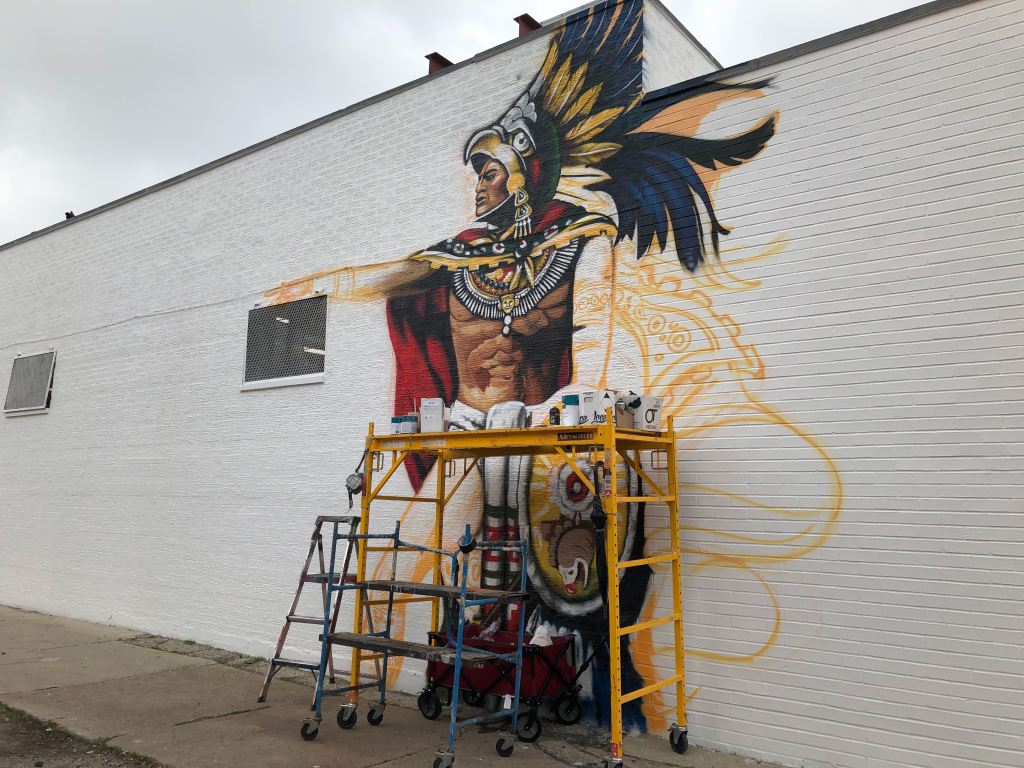 When murals go missing, it can lead to backlash. Businesses and developers have faced fierce criticism over the years for replacing murals in Pilsen. In 2017, developer Andrew Ahitow of City Pads faced community outrage when the former Casa Aztlan community center facade was painted over, according to DNAinfo.
Ahitow later hired the original artist, Ray Patlan, to recreate his iconic mural.
At the time, Ald. Byron Sigcho Lopez (25th), then-executive director of Pilsen Alliance, said painting over the historic mural was a symbolic gesture that represented the erasure, or "whitewashing," of Pilsen's history and identity as a Mexican-American neighborhood.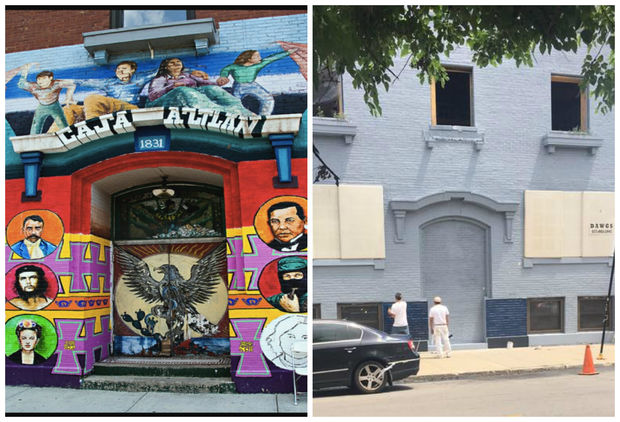 More recently, the importance of murals in the neighborhood has even captured the city's attention. A proposal introduced last fall to turn Pilsen into a historic landmark would protect some of the murals painted in 1978 and onward.
This would be the first time a historic landmark district would include murals. 
While Rodriguez recognized that seeing a white wall where a mural was could have caused "alarm" in the neighborhood, the owner said this wasn't "whitewashing" like what happened at Casa Atzlan.
Rodriguez said the original mural painted by Jeff  Zimmerman was commissioned by a movie studio for a small scene in "Eagle Eye," an action thriller starring Shia Leboeuf and released in 2008. 
Producers of the film approached the family, who allowed them to paint the mural with the caveat they include Rodriguez' grandfather Ernesto Avina, who opened the original tortilla shop on Maxwell Street in 1958, before being displaced and making their way into Pilsen, Rodriguez said. 
Because the mural was made specifically for the film, Rodriguez said there was no attachment to the mural. Now, they will make sure the mural replacing it will pay respect to the Mexican heritage culture and the family business. 
"We want to create something beautiful" that our workers, neighbors and family can appreciate for many generations, Rodriguez added.
Zimmerman said he was approached by producers from the film after seeing many of his murals prominently featuring portraits of people.
The filmmakers wanted the Willis Tower, "L" tracks and a mural for the scene, Zimmerman remembers.
He painted the mural named "Freedom Religion and Commerce" along the tortilla shop's wall. It included a portrait of a newly arrived immigrant from Mexico, a parishioner from St. Pius and Ernesto Avina.
"I don't even think it made the movie," Zimmerman said.
Zimmerman said he didn't know his mural was going to be painted over, but he wasn't surprised.
"It happens to me all the time … at least once a year," Zimmerman said. "I just expect it to happen nowadays. "
Asked if it's worthy of preservation, Zimmerman said no.
"It wasn't that great," Zimmerman said. "It was cool. I liked it. I don't think that particular mural raises to the level that needs to be preserved. I don't think there is a lot that deserve to be preserved or restored."
"In my opinion, if you are going to make a stink and save a mural, it's got to be iconic," Zimmerman added.
But Zimmerman does follow an old graffiti adage
"The rule is if you are going to do different, and go over somebody's [mural], it can't be worse. It has to be better," Zimmerman said.
"If it's at least as good as what I did, I'm totally fine," he said.
On Wednesday, a passerby stopped and watched as Lopez and Macias worked on the image of Cuauhtémoc. "It's turning out beautiful," he said in Spanish.
Lopez and Macias, who have been painting murals in Pilsen for five years, said this would be the first time they've painted over a mural.
Before this, they had turned down several offers to replace murals. Lopez said learning the history behind the former mural and the recent loss of Rodriguez' father, they wanted to help the family honor the culture, heritage and the business.
"We took it on because of the sentiment from the mother, the grandmother and the son, and how they want to represent the culture," Lopez added.
"No one is doing it maliciously," Lopez said. "We want to paint something that makes people feel that you are strong, that our culture is strong. We come from strong kings and queens. I don't think that's represented enough in the media in society," Lopez said.
"The Mexican culture is not portrayed in the best light. We are fed up with that. We come from a very strong lineage. We wanted to do something for everyone to see this," Lopez said.
Do stories like this matter to you? Subscribe to Block Club Chicago. Every dime we make funds reporting from Chicago's neighborhoods.