WEST TOWN — Sip Coffee House, a beloved neighborhood coffee shop near the corner of Grand and Ogden Avenues, will close on May 29 after 20 years in business.
Nancy Angelopoulous opened Sip at 1223 W. Grand Ave. in 1999. After two decades of business, the 49-year-old said she's ready for the next chapter in her life.
"It's been 20 years," Angelopoulous said. "I'm going to be 50 next year. I believe there is a place and time for everything. We are ending on a good note."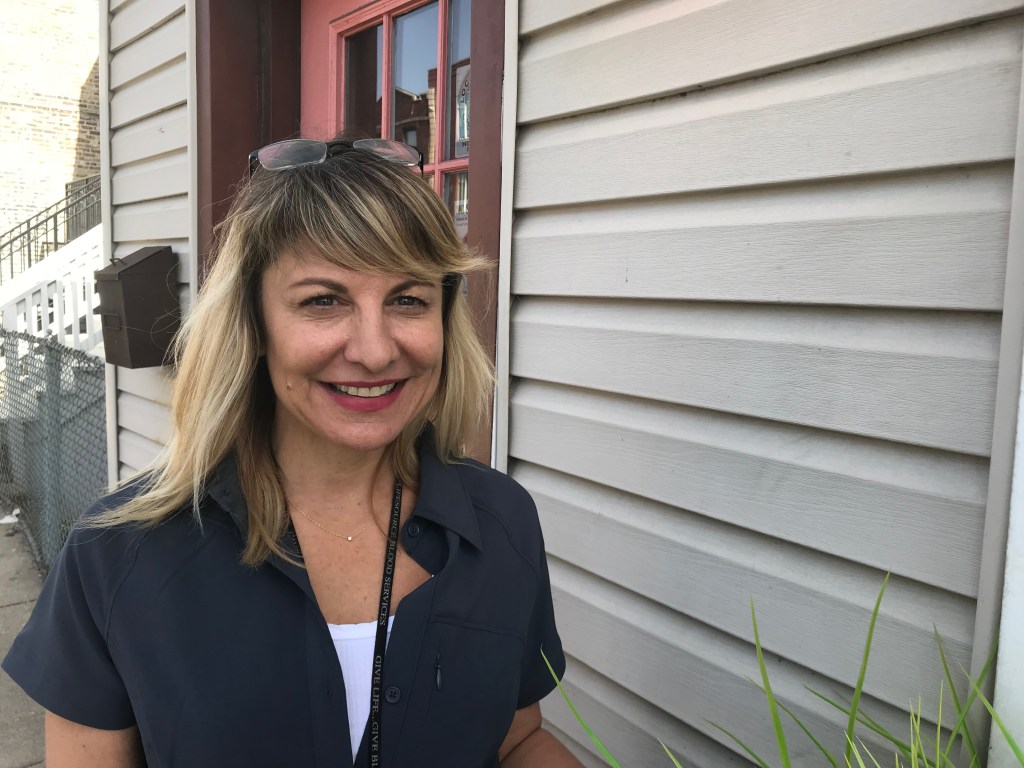 Angelopoulous said she looks forward to spending more time with her three dogs, George, Gus and Lilly, and her nephews.
In the short term, she and her husband plan to travel to some of their "bucket list" destinations, such as Thailand, Cambodia and Paris.
She also said she's willing to part with Sip's dangling sign if there is a customer out there who wants it.
"It is definitely bittersweet," she said. "The community, I love. It's just time."
When Angelopoulous took to Facebook to write a cyber farewell, she spent nearly four hours rewriting and editing the post.
Within a few hours, dozens of people filled the comments section of the post sharing their memories of Sip.
Sip was where Logan Deane studied for her attorney's bar exam — an experience that "usually brings about the shakes and other bad feelings."
"I loved every experience I had at Sip, which says a lot," she said.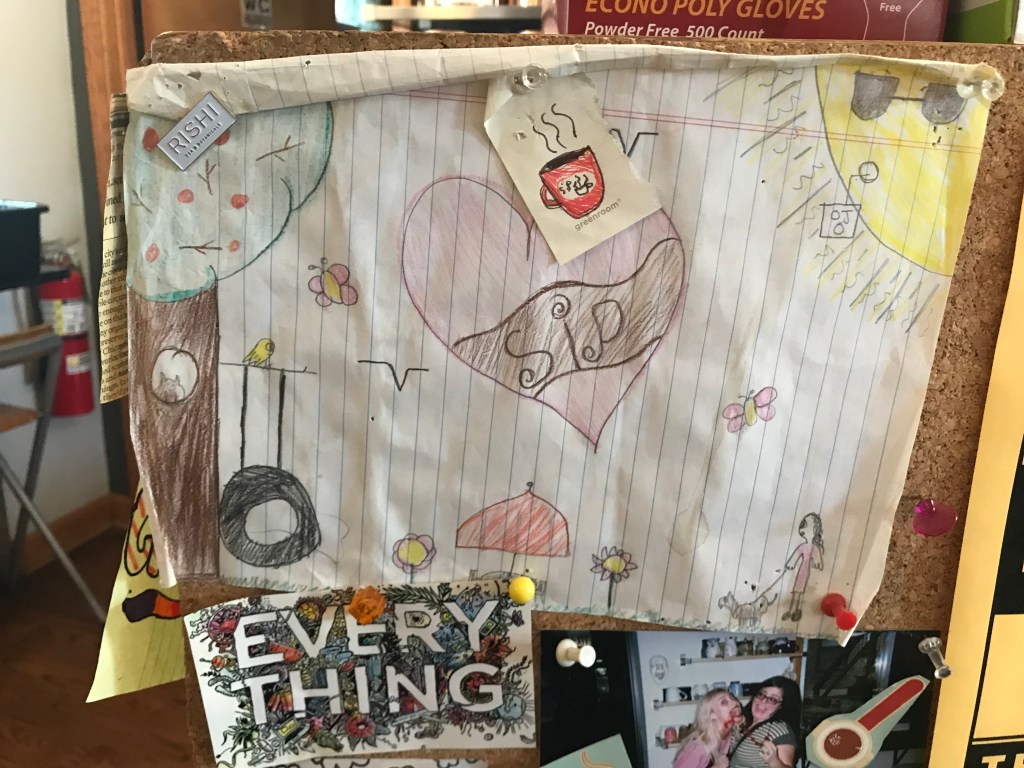 To Angelopoulous, Julie Reiser Savanelli wrote, "Your spot and you evolved into a staple in that neighborhood."
Cynthia Chen doesn't live in Chicago anymore, but when she did, Sip Coffeehouse ranked as one of her "all time favorite coffee joints."
"Sip was there for me when I needed space, wifi, caffeine and carbs while I finished grad school," she said. "The backyard oasis, the plentiful tables, the delicious Greek frappes. I have missed Sip since I moved away and Chicago is losing a gem!"
Meghan Tepas said she only discovered Sip last month.
"I loved it from the second I walked in," she said. "So sad to hear its closing. Such a gem."
Angelopoulous, who owns the building, will continue to rent an upstairs residential unit to the same interior designer who has lived there for 20 years.
Downstairs, Sip will be replaced with a locally-owned bakery and event venue named TipsySpace.
"It will be good to get some fresh blood in here, good for the neighborhood," Angelopoulous said.
Angelopoulous, the daughter of a Greek immigrant, grew up in the western suburb of Elmhurst with two older siblings. Her parents owned several restaurants and a banquet hall, where Angelopoulous worked as a server in high school.
In 1989, Angelopoulous, then 19, moved to Chicago and enrolled in art school at Columbia College. She moved into a 2-flat with a friend near the corner of Grand Avenue and Noble Street.
A few blocks east of that apartment, an Italian-American operated a barber shop at 1223 W. Grand Ave. (the future site of Sip.) The owner had been there for decades and had planted peach, plum and pear trees in the back courtyard.
In the 1990s, the barber sold the building to a developer, who sat on the property for a couple of years. During that time, Angelopoulous — who had begun a career in advertising — went on a backpacking trip through Europe with a friend.
During the trip, she turned to her friend, and said, "I think I'm going to buy the building and open my own coffee shop."
In 1999, Angelopoulous bought the building for a little over $205,000. She and her friends celebrated the sale over dinner at Club Lucky, an Italian restaurant in Bucktown.
Intelligentsia, a coffee roaster that had opened a couple years prior, worked with Angelopoulous to develop a Sip House Blend. Intelligentsia still roasts coffee today and that house blend, a medium roast, is what Sip has brewed for 20 years.
At the time, that part of Chicago was "dead," Angelopoulous said. Sip was the only coffee shop in the neighborhood. Starbucks and Dunkin Donuts had yet to mark their territory.
Over the years, Sip expanded its menu to cater to the neighborhood's tastes. The shop started with five syrups and three teas. Today, it carries 18 syrups and 26 different teas.
But when fancier, newer coffee shops introduced pour overs and French press-style coffee, Sip stuck to its drip methods.
"We are your mom and pop coffee shop," Angelopoulous said.
In 2005, Angelopoulous bid a teary goodbye to the backyard fruit trees as a construction crew added on a back room and courtyard expansion behind the building.
A piece of Sip will be staying in the neighborhood. The owner of Nini's Deli, 543 N. Noble St., bought Sip's espresso machine.
Do stories like this matter to you? Subscribe to Block Club Chicago. Every dime we make funds reporting from Chicago's neighborhoods.