MEDICAL DISTRICT — The devastated husband and parents of a Little Village woman who was strangled and had her unborn baby stolen from her womb identified her body Thursday — and asked why it took so long for their daughter to be found.
Her father questioned whether the teen's status as an undocumented immigrant from Mexico impacted the investigation, and wondered if witnesses were reluctant to share information on her disappearance for the same reason.
Marlen Ochoa-Uriostegui, 19, went missing April 23 after going to a Southwest Side home to pick up a stroller and baby clothes from strangers she met on a Facebook group for young mothers, her family said.
After weeks of searching, her body was found Wednesday in in the 4100 block of West 77th Place.
At the same address on April 23, the fire department received a 911 call from a woman saying she gave birth to an unresponsive child, said Larry Langford, a spokesman for the Chicago Fire Department.
But DNA tests later showed the baby belonged to Ochoa-Uriostegui and her husband, Yovani Lopez. The child is still alive, but has brain damage, Lopez said.
UPDATE: Three Charged In Murder Of Little Village Teen Who Had Her Unborn Baby Stolen From Her Womb
Lopez said his son Yovani Yadiel Lopez was in "grave condition" at Advocate Christ Medical Center in Oak Lawn.
"He's in a coma and the doctors said. …The manner in which he was taken out of her body left him with brain damage," Lopez said.
"We need a miracle to save him. We are hoping and praying he recuperates. He's an angel and blessing my wife left for us."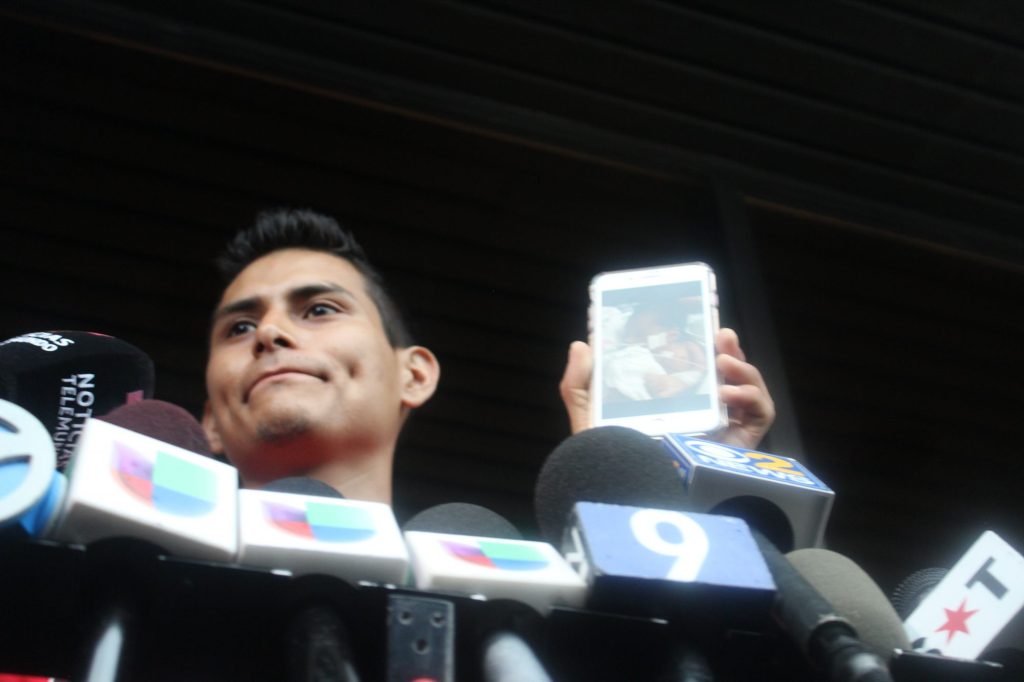 As rain poured down outside Cook County Medical Examiner's office Thursday afternoon, Lopez told a crowd of reporters that it was "painful to lose someone" with whom he shared so many happy moments.
"She didn't deserve it," he said. "This is not the outcome we wanted, but she's been found and she's at peace with God."
Arnulfo Ochoa called his daughter a "young dreamer with a big future."
Ochoa said the family came to the U.S. to give his daughter a better life — as she was doing with her three-year-old son and her baby on the way — before "people took her life away."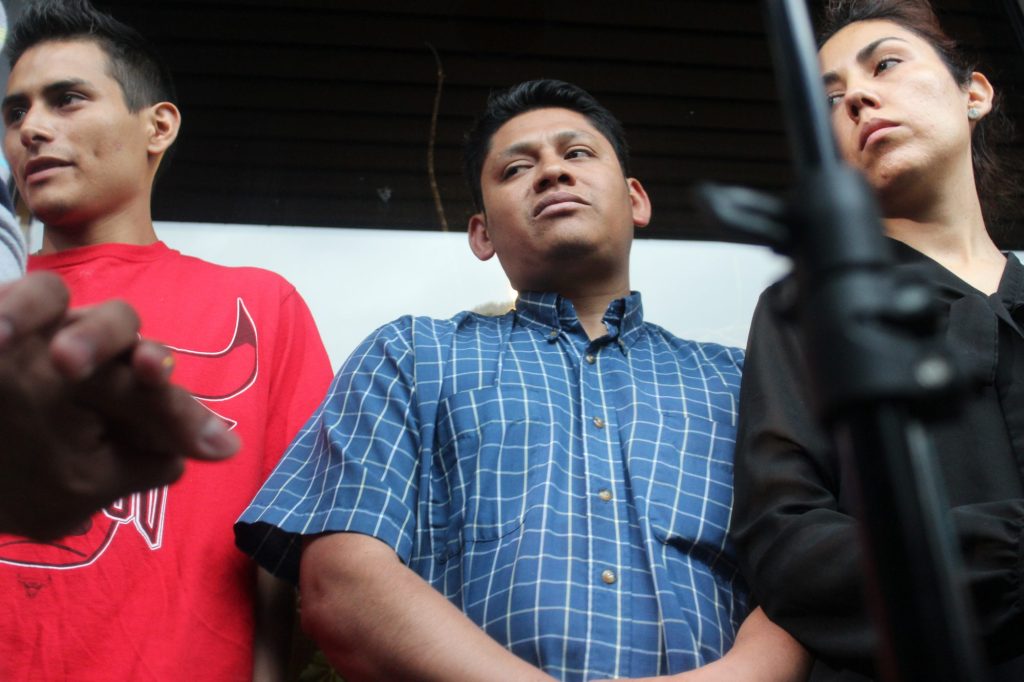 "Even as a young mother, she continued school. She wanted to give the best for her children," Ochoa said.
Ochoa said his daughter was undocumented and believed many residents where her body was found knew more information than they shared — possibly because of their undocumented status.
But, reflecting on the three-week investigation, Ochoa also said police detectives did not move fast enough on leads.
The same week she was reported missing, his daughter's Facebook exchange with the woman from the since-shutdown "Help A Sister Out" Facebook group was sent to police, he said.
"She could have been found sooner," Ochoa lamented.
Ochoa said he even hired a private detective to move the investigation along.
Ochoa also noted that, after reporting her and her car missing, the teen's car was collecting multiple tickets a block from where his daughter was found, Ochoa said. Why didn't the ticket writer know that the car had been reported missing, the family wondered.
Police defended their handling of the case Thursday afternoon, but said they understood the family's grief and outrage.
Her mother, Raquel Uriostegui, said it wasn't until having to come to the morgue that family was able to have some closure.
Uriostegui remembered her daughter as a kind, humorous, "happy girl" with many dreams. "She was an angel," her mother said.
"To lose a child is one the hardest things a parent could go through," Uriostegui said through tears.
"I just pray to God to give me peace."
Her daughter's dream was to see her grandparents, who she hadn't seen since she came to the U.S. at the age of two.
Her mother pleaded for assistance for help getting travel visas for her daughter's grandparents.
"Even if she can't be here physically, I want to give her last wish," she said.
After learning of her death, the family created a fundraiser on Facebook to accommodate for funeral expenses. More than 350 people had donated $9,720 toward their $20,000 goal.
Ochoa-Uriostegui's alleged killers are due in court Friday morning.
Stay tuned to Block Club Chicago for live updates.
Previous coverage:
Pregnant Little Village Mom Was Picking Up A Stroller When She Was Murdered, Had Baby Stolen From Her Womb
Pregnant Little Village Teen Found Murdered, Her Unborn Baby Stolen From Her Womb
Persons Of Interest Questioned In Disappearance Of Pregnant Teen Marlen Ochoa-Uriostegui