LITTLE VILLAGE — Three people have been charged in the grisly murder of a Little Village mother who had her unborn baby stolen from her womb by a person she thought was going to sell her baby clothes and a stroller, police said.
Chicago Police Supt. Eddie Johnson said a Southwest Side mother and daughter are charged with murder, including the woman who claimed she gave birth to the baby boy — Clarisa Figueroa, 46.
Figueroa's daughter, Desiree Figueroa, 24, is also charged with murder for helping in the strangulation death of 19-year-old Marlen Ochoa-Uriostegui, police said.
RELATED: Family Of Slain Pregnant Woman Pray For Miracle For Baby, Ask If Undocumented Status Slowed Investigation
A third person — Clarisa Figeroa's boyfriend Piotr Bobak, 40 — is charged with concealment of a homicide.
Ochoa-Uriostegui's body was found in a garbage can in the backyard of Figueroa's Southwest Side home in the 4100 block of West 77th Place on Wednesday. The suspected murder weapon — a coaxial cable — was also in the trash can.
Police said the Figueroas lured her to their house — and investigators are now checking past social media contacts with others to make sure Clarisa Figueroa hadn't targeted other moms as well.
"It appears from our interviews that this was the first time they did this," said Chicago Police Deputy Chief of Detectives Brendan Deenihan. "The defendants also were not that wise. I mean, the body's in a garbage can on the premises with the murder weapon inside, and we were able to get it that much [three weeks] later."
Ochoa-Uriostegui headed to the house on April 23, thinking she was picking up a double stroller from another mom who no longer needed it. She had bought baby clothes from Clarisa Figueroa in the past, Johnson said.
Instead, she was strangled and her unborn baby was cut from her body that day, officials said. Police said Clarisa Figueroa, whose adult son died from natural causes in 2017, apparently planned to raise the child as her own.
After the murder and baby removal, Clarisa Figueroa called 911 and told emergency responders she had given birth to an unresponsive child, police said.
"Words really cannot express how disgusting and thoroughly disturbing these allegations are, and I'd like to offer my sincere condolences and prayers to Marlen's family, who instead of celebrating the arrival of a new life into their family are now mourning Marlen's loss," the police superintendent said at a Thursday afternoon press conference.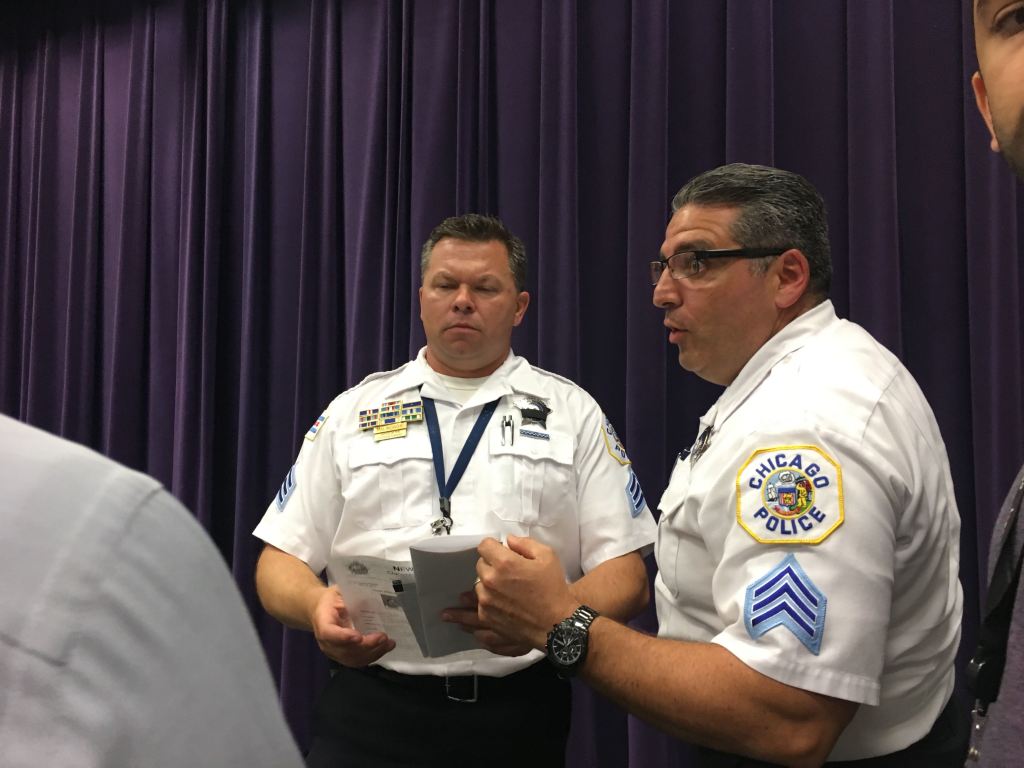 Earlier Thursday at the Cook County Medical Examiner's office, the victim's family addressed the media after identifying her body. They expressed frustration at the pace of the police investigation, and wondered whether their daughter's status as an undocumented immigrant had something to do with the delay in finding her killer.
Supt. Johnson defended detectives and officers who have been criticized for not taking her disappearance seriously, but he said he understands their anger.
"All of us here are parents, brothers, sisters, sons and daughters. So it doesn't escape us the emotional drain that something like this takes on people," Johnson said. "I can't even pretend to imagine what that family is going through right now. There's going to be anger … We understand that. What I can tell you is this: our detectives are doing the best they can. Often in very trying situations. It's not always the way people want it to be done, that's just the reality of the world we live in. … This is real life. This isn't '48 Hours'."
Detective Deenihan said that when the investigation began, officers focused on people and places Ochoa-Uriostegui was close to and known to frequent, adding that the address on 77th Place was nowhere she would typically go for any reason.
"She doesn't have any friends out there, her school as at 25th and California, her residence is at 60th and Honore. … At that time, the detectives had no reason to believe she was out in that area," he said.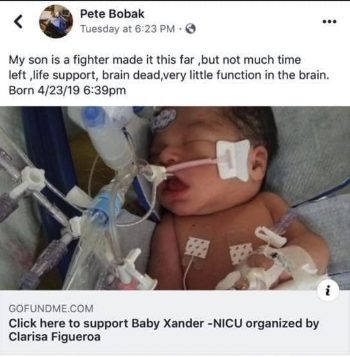 It wasn't until a friend of the victim sent detectives a Facebook conversation from a private Facebook group — called "Help A Sister Out" — on May 7 that officers discovered she had plans to visit Clarisa Figueroa. Then, police said, the investigation moved quickly.
Johnson said detectives had been going through her social media accounts for clues, but stressed that navigating a 19-year-old's social media presence takes time, and that it's easy for people to put pieces together now that the facts are out there.
When police did talk to the Figueroas, DNA tests quickly debunked their claim that the baby was Clarisa's, and showed the child belonged to Ochoa-Uriostegui. Her family was notified several days ago, said Sara Walker, a spokeswoman for the victim's family and a student pastor at United Methodist Church in Pilsen.
The child was born without brain activity, but family members said they were praying for a miracle Thursday.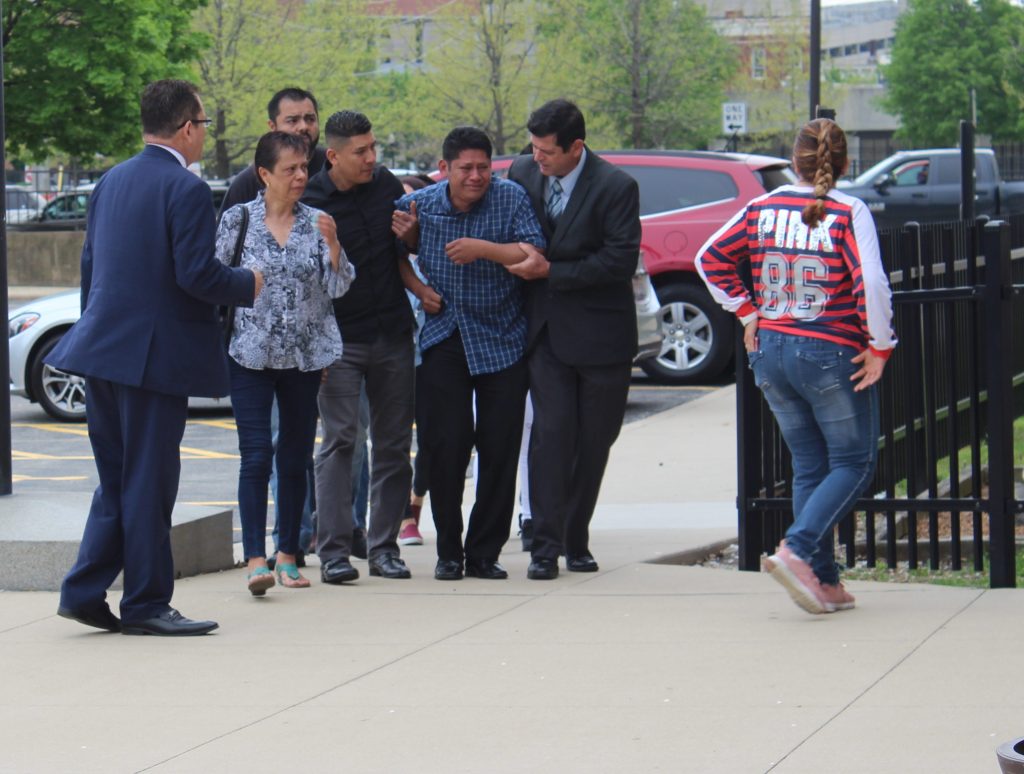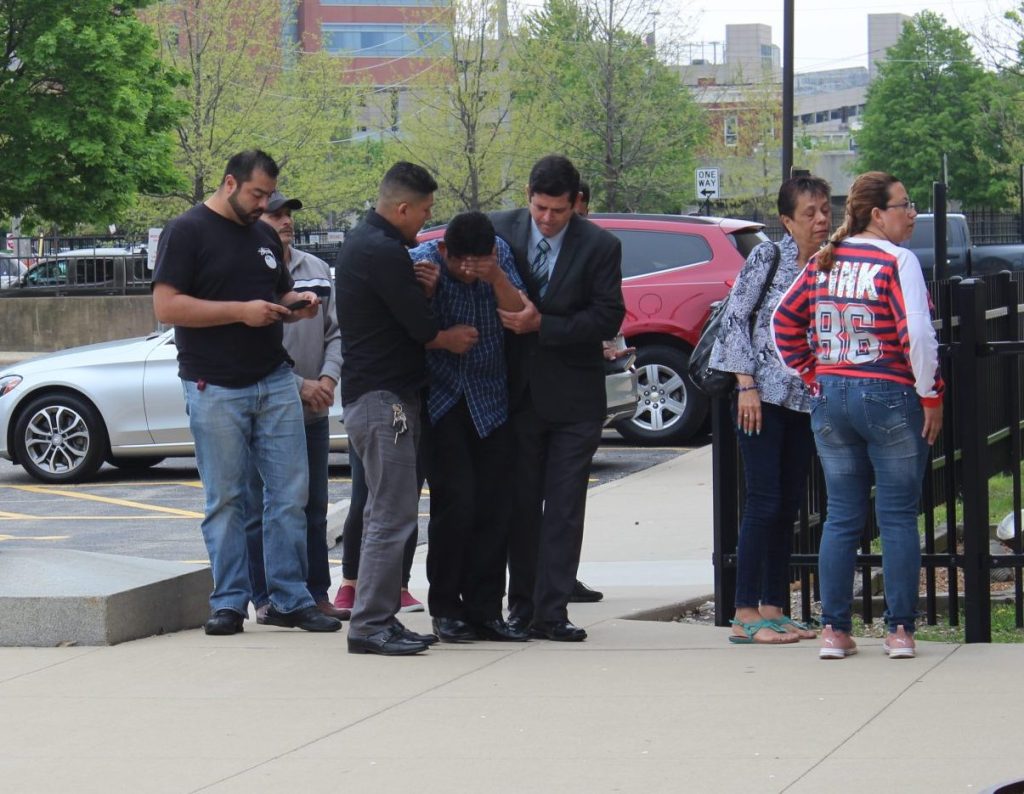 As rain poured down outside the Cook County Medical Examiner's office, Yovani Lopez, the husband of the slain 19-year-old, told a crowd of reporters that it was "painful to lose someone" with whom he shared so many happy moments.
Lopez remembered his wife as a studious and intelligent woman who loved her family, including her 3-year-old son.
"She didn't deserve it," he said. "This is not the outcome we wanted, but she's been found and she's at peace with God."
Lopez said his newborn son Yovani Yadiel Lopez was in "grave condition" at Advocate Christ Medical Center in Oak Lawn.
"He's in a coma and the doctors said. …the manner in which he was taken out of her body left him with brain damage," Lopez said.
"We need a miracle to save him. We are hoping and praying he recuperates. He's an angel and blessing my wife left for us."
Walker, the family spokeswoman, said family and friends of the missing girl started receiving screenshots of conversations between Ochoa-Uriostegui and Figueroa from "Help A Sister Out" group members in recent weeks.
The Facebook group, which had 32,000 members, has since been shut down.
Following the details of the grisly murder, Walker said the family was "distraught" and "devastated."
Everyone that knew her said Ochoa-Uriostegui was "a sweet, respectful person." "She was a good mom, and a good wife," Walker added.
The suspects are expected to appear in bond court Friday.