WRIGLEYVILLE — Cubs manager Joe Maddon will open his upcoming Wrigleyville restaurant, Maddon's Post, next week.
Maddon's Post, opening Tuesday at 1119 W. Waveland Ave., will combine classic Polish foods with Italian fare. The food will serve as a double tribute to Maddon's Polish roots and to the Italian background of chef and partner Tony Mantuano of Spiaggia.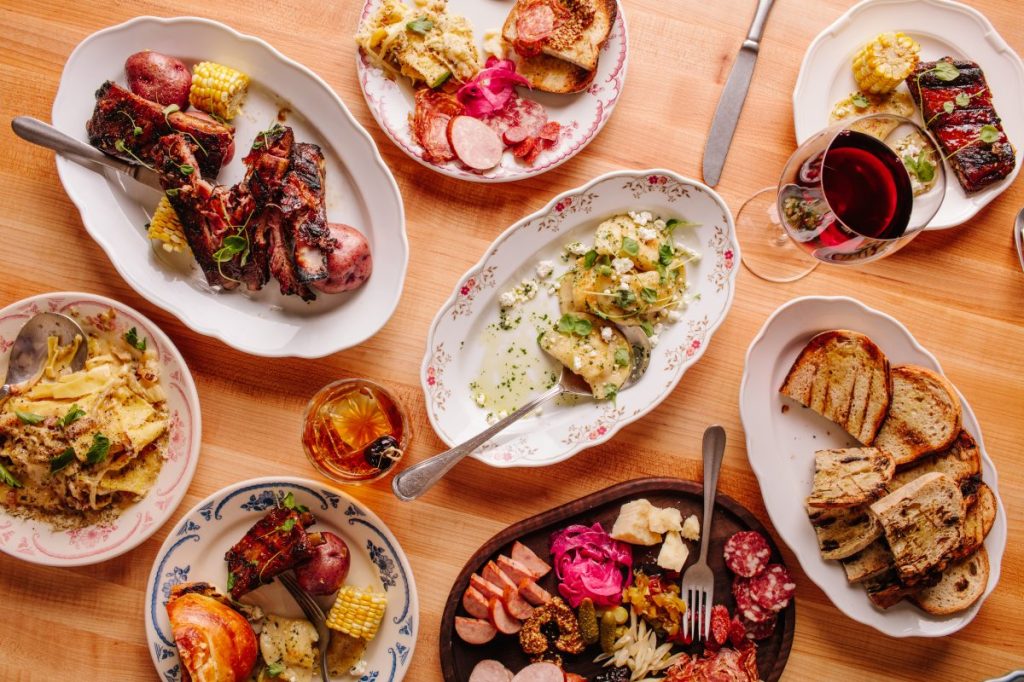 That means the menu will feature a variety of pierogi — including pork, potato dumpling and potato and sauerkraut versions — alongside Italian staples like pasta, pizza and chicken Parmesan.
Salads and appetizers, including oysters and a selection of meats and cheeses with a relish tray, will also be available.
The late-night menu features pizza, wood-fired Kielbasa, Parmesan garlic bread and marinated olives.
Children can get fried chicken wings, pierogi and grilled cheese, among other offerings on the kids menu.
Drinks will include on-theme cocktails like Slaughter Rule, made with Bonded brandy, Maraschino, Oleo Saccharum and Angostura bitters. The restaurant will also have a variety of beer and wine.
Maddon's Post will be two stories tall and 7,400 square feet. The restaurant and bar will be open on the first floor. The second floor will have a private bar and event area, called the Flamingo Room, which will seat up to 12 people.
The restaurant opens Tuesday at 1119 W. Waveland Ave. Its hours will be 11:30 a.m.-11 p.m. Monday-Thursday, 11:30 a.m.-1 a.m. Friday, 10:30 a.m.-1 a.m. Saturday and 10:30 a.m.-11 p.m. Sunday.
Photos of the food: