WICKER PARK — One Off Hospitality plans to replace Publican Anker, which closed last month, with a French seafood restaurant inspired by chef Paul Kahan's travels.
Café Cancale — named for the French town of Cancale — will open at 1576 N. Milwaukee Ave. in the late spring or early summer, spokesperson Heidi Hageman said.
In a press release, Kahan noted the food will be "simple to a fault," focusing on classic French techniques, but using ingredients local to Chicago — a trademark that he said has often earned him the reputation as the face of Midwestern cuisine.
The concept was inspired by a trip Kahan recently took to Cancale — one of the biggest oyster ports in Europe, he said.
"On my 50th birthday, my wife asked me if I could celebrate anywhere in the world, where would it be?" Kahan said. "I picked a small, sleepy town on the Western coast of Brittany, France called Cancale … Here, we indulged in lazy afternoons of amazing wine, fresh seafood and the best oysters we've ever had."
During that trip, Kahan had breakfast with Cancale native and chef Olivier Roellinger — an experience that "forever shaped the way" Kahan looked at food, he said.
What will Café Cancale look like?
One Off is creating a more "design-forward space," Hageman said, by working with Thomas Schlesser's firm Design Bureaux. The group has worked on Blackbird, avec and The Publican.
"Café Cancale will seamlessly incorporate new touch points that will give the restaurant a much more distinct feel, using a layered palette of blue and cream hues through Terrazzo and inlay marble floors, as well as with a white Carrara marble bar and tables, among several other differentiating design elements," Hageman said.
As for the menu, patrons can expect lunch, brunch and dinner services equipped with oysters, a dedicated raw bar, fresh seafood, more than 60 coastal wines, amari, apertifs and a European coffee program.
Pastries and baguettes will be baked daily by Publican Quality Bread and available for walk-in and takeaway sale.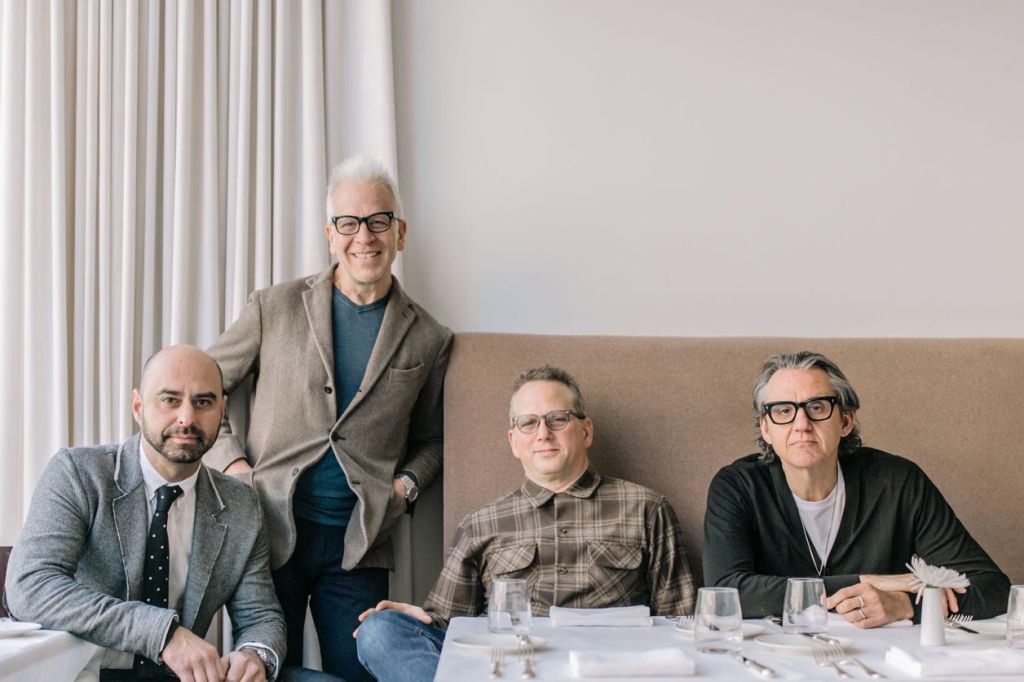 Kahan and Chef de Cuisine AJ Walker (Publican Anker, The Publican, Publican Quality Meats) will also craft a menu of "French-ish" fare such as Trout Meunière with truffle peach olives and roasted breakfast radish, as well as Quenelle de Brochette with whitefish, button mushrooms and English peas.
At Anker, Kahan aimed to create a "neighborhood gastropub" that paid homage to the 20th century saloons and breweries that once called Wicker Park home.
Publican Anker opened in Wicker Park in winter 2016.
In addition to Publican Anker, One Off Hospitality operates 11 other restaurants and bars across Chicago.
In Wicker Park, locals will recognize The Violet Hour, a cocktail lounge, and restaurants Dove's Luncheonette and Big Star.
Do stories like this matter to you? Subscribe to Block Club Chicago. Every dime we make funds reporting from Chicago's neighborhoods.