DOWNTOWN — Aldermen are set to vote on a tax break for a massive, controversial distribution center set to replace a former coal-fired power plant in Little Village.
At 11 a.m. Friday, the Economic, Capital and Technology Development Committee will once again consider a tax incentive for Hilco Partners' one million square foot distribution center dubbed Exchange 55.
If the tax break is approved, the property would be assessed at 10 percent of its market value for the first 10 years, 15 percent in the 11th year and 20 percent in the 12th year.
Preservation Chicago included the Crawford Power Plant at 5th Street and Pulaski Avenue on its list of most endangered buildings released Thursday.
The plant, which has a brick facade with Art Deco and "Gothic Industrial" influences, was built in 1926 by Graham, Anderson, Probst and White, according Preservation Chicago.
Last month, the committee delayed the vote after opponents said the already-approved development would pollute the environment.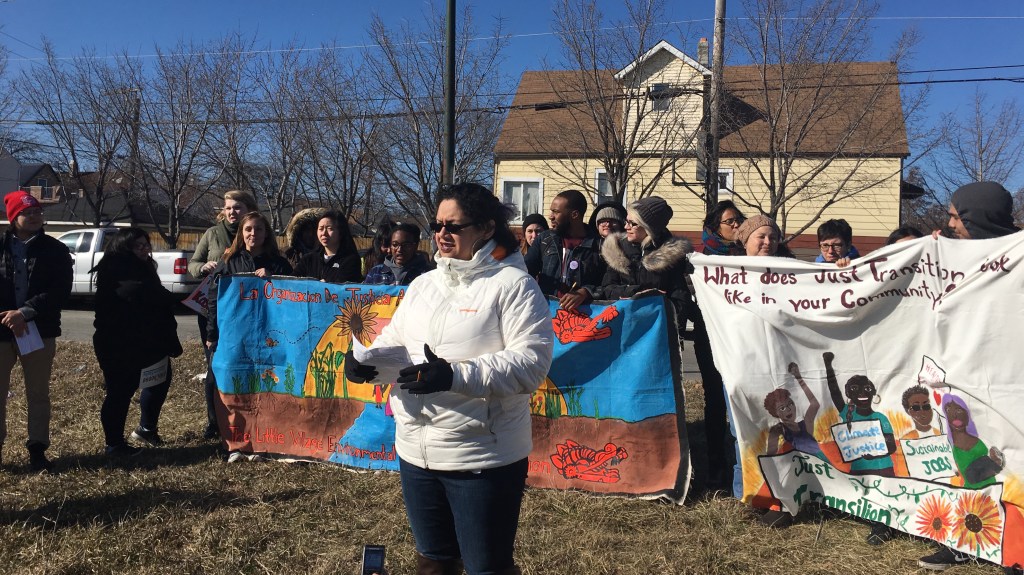 Little Village Environmental Justice Organization Executive Director Kim Wasserman-Nieto said given the historic respiratory issues in the neighborhood from industrial pollution and diesel trucks inundating the neighborhood, the development "should not" receive financial incentives.
In September, the City Council approved the $100 million plan despite vehement opposition from nearby residents and environmental groups.
RELATED: Massive Little Village Warehouse On Old Crawford Coal Plant Site Approved By City Council
During January's committee meeting, Wasserman-Nieto testified that more than four trucks pass 31st Street and Pulaski Road every minute, and said that increased air pollution from diesel-fueled trucks will exacerbate respiratory illnesses, particularly among the 8,000 students attending school within a mile of the planned center.
Colleen Smith, the legislative director for the Illinois Environmental Council, said taxpayers should not be on the hook "to perpetrate more environmental racism," and said she was "alarmed" at how much the process so far has conflicted with what the Little Village community wants.
Aldermen agreed to hold off on the measure.
"I know that community has been facing serious contamination issues for decades and don't think it's fair to approve project that is not so clear," Ald. Milly Santiago (31st) said, and asked that the item be held in committee. Aldermen agreed unanimously.
RELATED: Semi-Trucks Are Taking Over Little Village, Neighbors Say — And Giant Warehouse Plan Will Make It Worse
Outgoing Ald. Ricardo Muñoz signed a letter of support for the tax break, but has not been at City Hall since he was charged with misdemeanor domestic battery, and entered rehab in Indiana for alcohol addiction.
During January's meeting, Hilco representatives said the warehouse would strive to protect the environment by recycling 90 percent of demolished materials, exceeding the requirements of the city's stormwater ordinance, planting 600 trees and installing electric car charging stations.
On Wednesday morning, a fire broke out during the dismantling of an electrical transformer on site as part of the demolition process. The fire was struck out quickly, and one firefighter was taken to a local hospital in good condition.
Developer Hilco Partners purchased the 70-acre site in 2017. 
The Crawford Power Plant was shut down in 2012 after community-led efforts raised concerns about the impact coal pollution was having on the health of Little Village residents. 
The Hilco plan has sparked anger among residents who fear the distribution center will bring more diesel trucks and increase pollution in the neighborhood.

Last year, Hilco officials told residents they plan on beginning demolition and remediation in 2019. The distribution center is expected to be completed in 2020.