NORTH CENTER — Few things scream "Chicago" like a row of two-flats.
They're one of the most common housing types in the city, said Adam Rubin, the Chicago Architecture Center's director of interpretation. They've been popular for a century and played a key role in the history of Chicago's immigrant communities.
And you can't find flats outside Chicago — at least not in such numbers. The term "two-flat" isn't even used (or, at least, googled) outside Illinois, according to Google Trends data.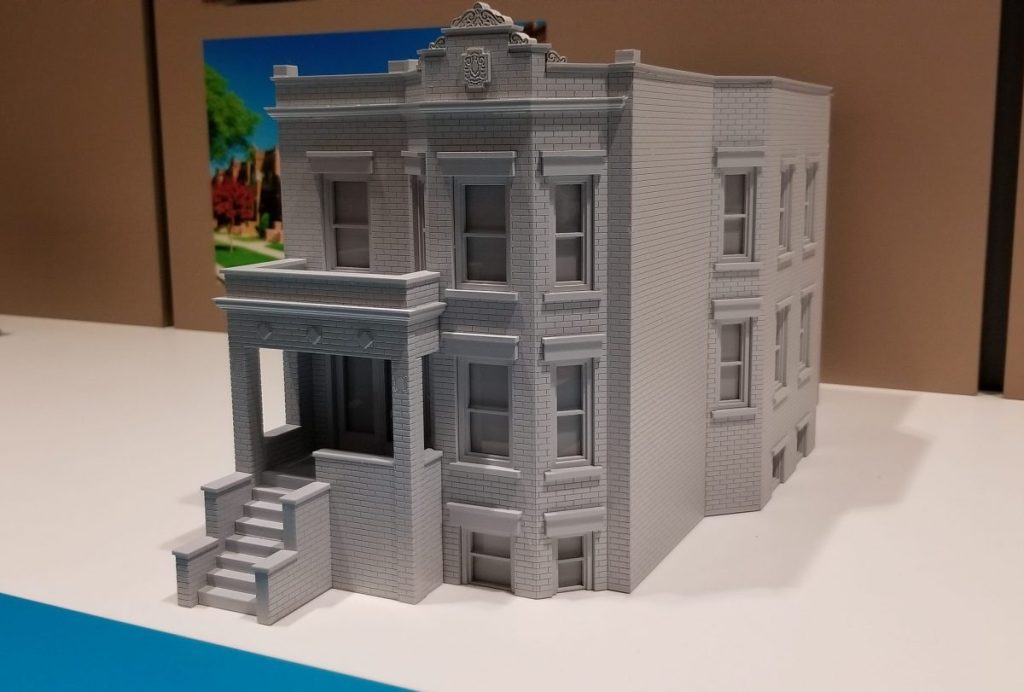 So it makes sense that for many Chicagoans, two-flats are beloved because they're more than a building — they're a symbol of the city itself.
"I believe it's emblematic of Chicago's archetype, which is this strong, broad-shouldered city that's also very plainspoken. The beauty of a two-flat is it's not generally very ornate," said real estate agent Seth Captain, who's admittedly obsessed with flats.
"I meet people all the time from all over the country that move here, and one of the things that stand out to them in Chicago is there's that Midwestern attitude, which is, I think, one that is both very nice but one that is straightforward. The two-flat is exactly like that."
'There's So Much Pride In It'
Aside from seeking out two-, three- and four-flats for renting; Chicagoans like to show off their love for the buildings in other ways. People pay artists to sketch their flats, then they hang up the sketches in their flats. Hop Butcher For the World, a brewery in suburban Darien, even pays tribute to the building style with one of its beers, named Two-Flat.
Julie Wernick, 22, of Lakeview, got a tattoo of the Chicago staple in August as a way to honor the city without being cliche.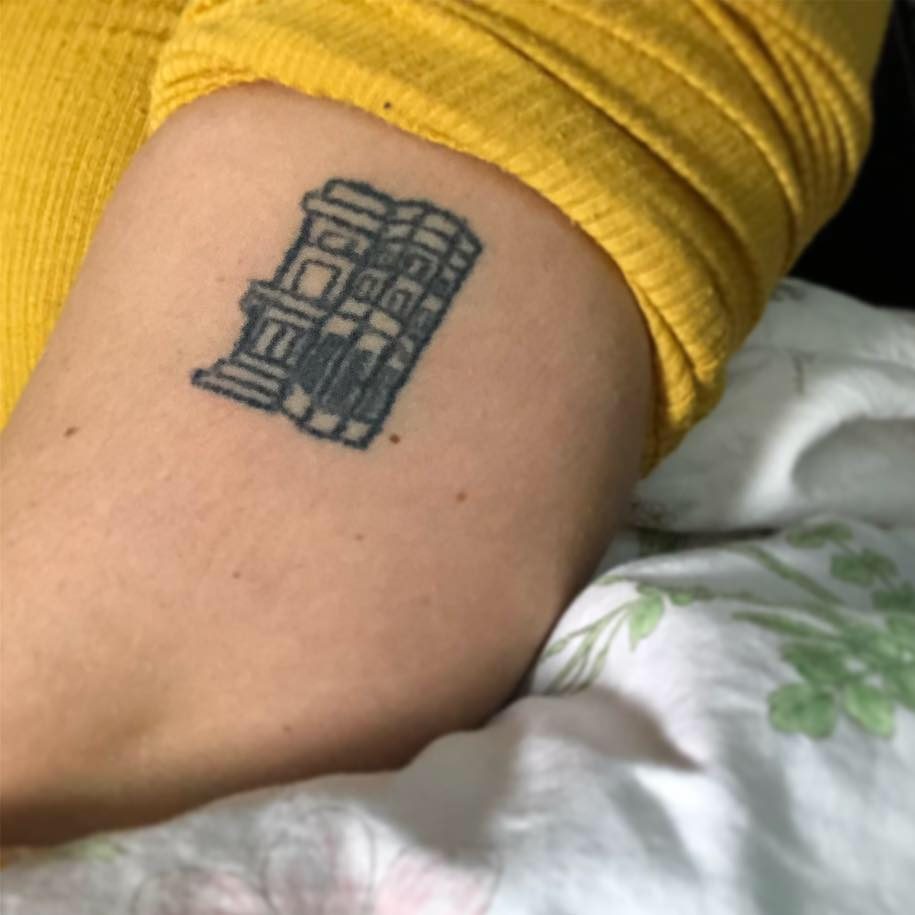 "Once you're out of Downtown, you just see them everywhere," said Wernick, who's lived in a three-flat. "I think they represent the history because a lot of them are pretty old. And there's just a sense of comfort in them, I think, because in a lot of neighborhoods now they're putting up big, modern-looking apartment complexes that don't really look anything like two- or three-flats anymore.
"It is a home. Looking at one just gives you a sense of home and feels familiar."
Phil Thompson, a Ravenswood-based artist, has received national attention for his artwork of Chicago's homes. One of his drawings, "Siblings," has proven to be among his most popular and has been featured in movies like "The Big Sick" — unsurprisingly, the drawing is of a row of Chicago two-flats.
RELATED: Why Do Chicagoans Honk In Alleys? Some Say It's The Law — But Police Beg To Differ
Thompson's drawings are based on real buildings, many of them found on the North Side. He said he started sketching them because he'd always been struck by how stately and similar-yet-different the buildings are.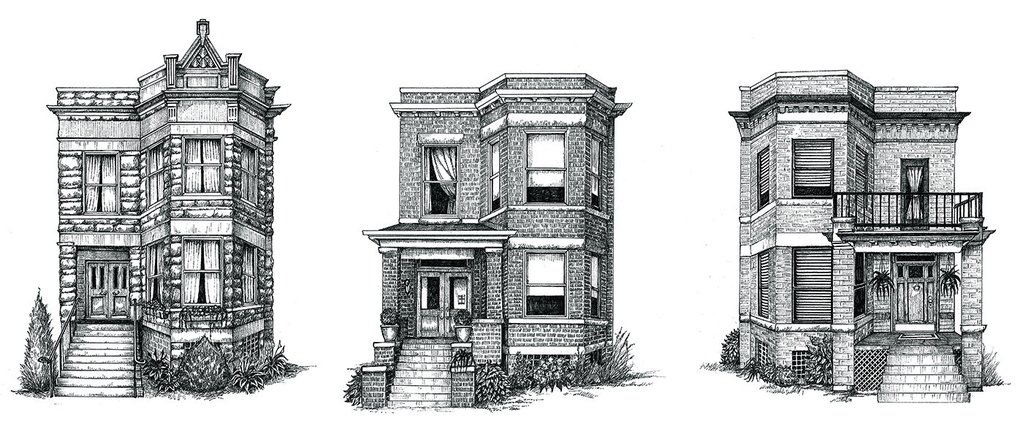 The artist thinks flats have remained so popular in the city because they offer residents a "good-sized property," they sometimes have live-in landlords who have a stake in maintaining the home and they typically have large, front-facing windows that let in lots of light.
"It's a pretty distinctly Chicago thing," Thompson said. "I think they've kind of just become part of the fabric. And people associate the two-flat with Chicago, so I think that's probably why there's so much pride in it."
Other places might have buildings similar to flats — like brownstones in New York or rowhouses in the Northeast — but they're all at least slightly different from a traditional Chicago flat.
"It's just this rock-solid, simple structure, and, again, it's in abundance. If you're looking for a Chicago symbol, it doesn't just belong to Lincoln Park or Rogers Park or Lawndale," Captain said. "It belongs to what people idealize Chicago to be — we're a very segregated city, unfortunately, but a two-flat's not."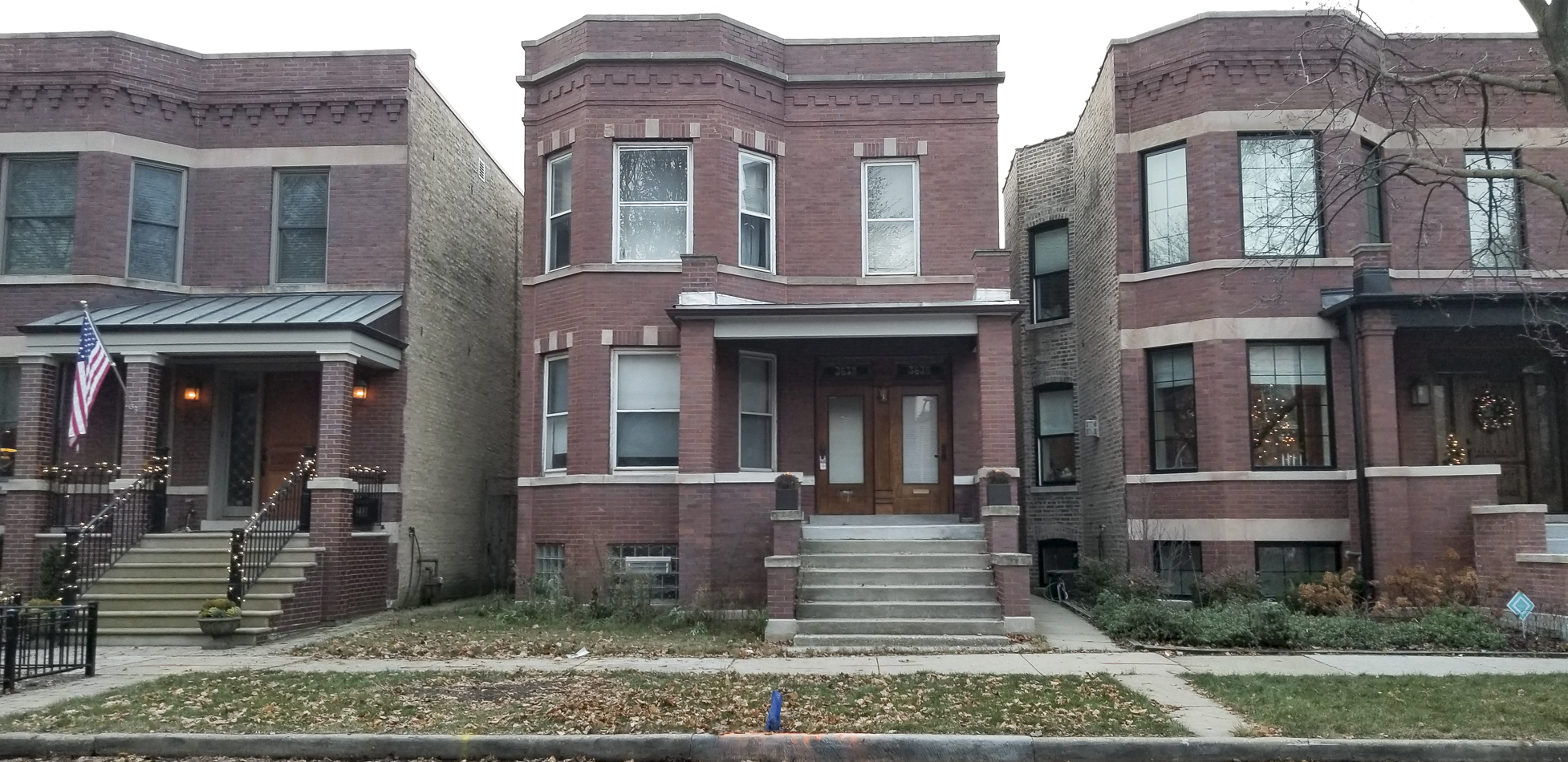 History
Two-flats started becoming popular in the early 1900s, Rubin said. Geoff Smith, the executive director of DePaul's Institute for Housing Studies, said more than 90 percent of the city's two-flats are at least 75 years old.
Flats were largely built by people, many of them immigrants or first-generation Americans, who weren't wealthy but who were "upwardly mobile," Rubin said.
"Overall, the trend you're seeing is … people who either migrated here when they were young kids and are in their early 20s or they're the children of immigrants who are able to make this shift toward what's starting to look a little bit more like an American middle class," Rubin said.
Rather than working with an architect, people would pick a two-flat design from a "plan book" or would buy a kit. Plan books showed buyers what floor plan they'd get and buyers would decide if they wanted to pay extra for things like door treatments, exterior embellishments or fancier plumbing.
The buyers might then hire a local contractor or build the home themselves, Rubin said.
Two-flats were particularly useful to these new homeowners because they could live on one floor while renting out another to pay down the mortgage, Rubin said.
That unique setup also means flats tended to be more affordable for tenants, Smith said, and flats became "really important" affordable housing stock in many neighborhoods.
Historically, "these owners are perhaps less profit-driven and more relationship-driven, in some cases," Smith said. "They're trying to find good tenants, and ownership costs … of the building may be lower because they've been owned by the same family for a while [so] they don't necessarily have a high level of mortgage debt to repay."
Even today, flats make up more than 35 percent of the total rental units in the city, Smith said. Neighborhoods like Little Village, Brighton Park and West Garfield Park have more than 60 percent of their housing stock comprised of two- to four-unit buildings like flats, according to a 2014 map from the Institute for Housing Studies.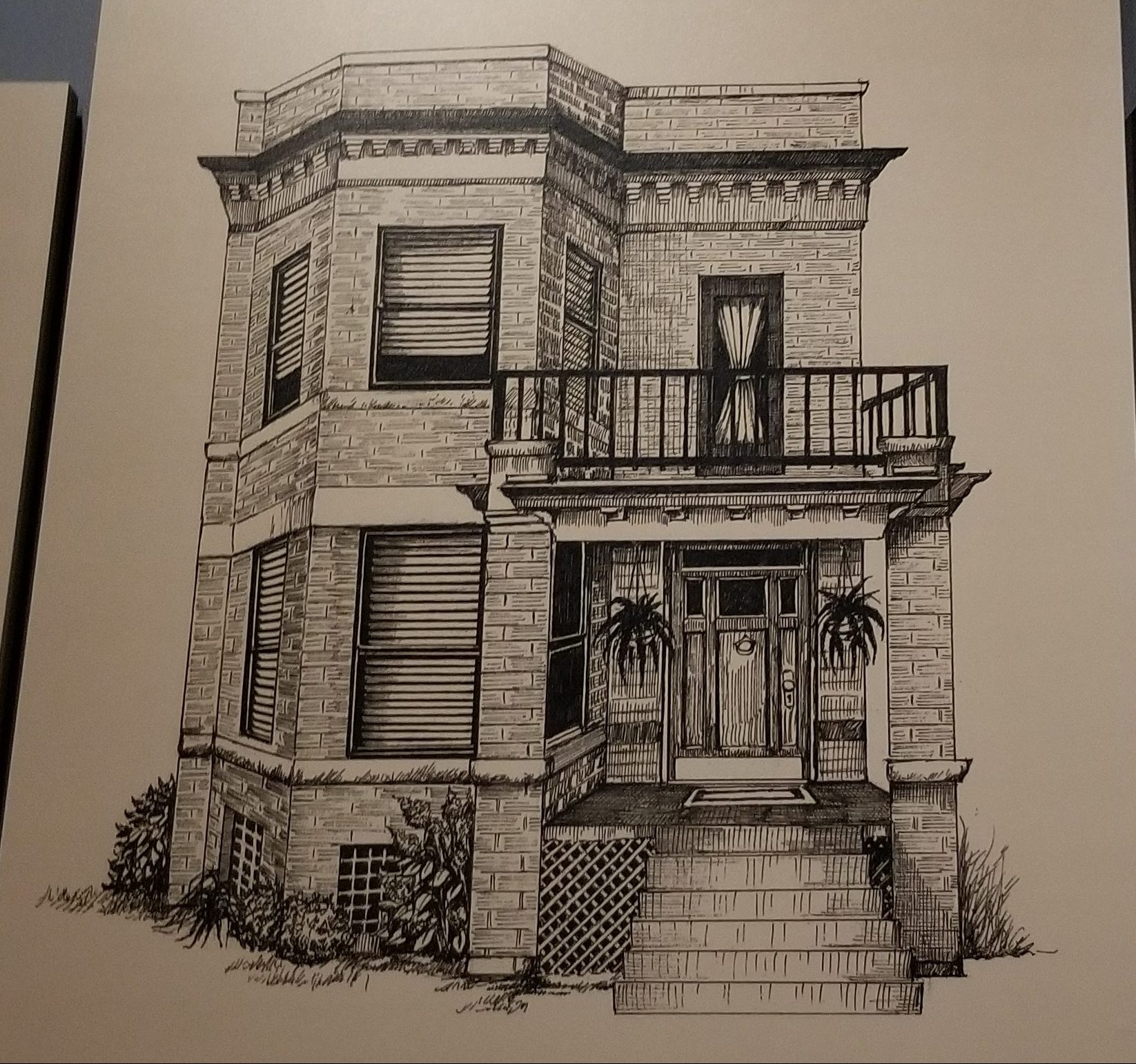 Some of Captain's clients still buy two-flats so they can live in one unit while renting out the other. He's seen flats become even more popular — and, thus, more expensive — in the post-Recession market because homebuyers are recognizing the value in having the benefits of a house with a floor (or floors) you can rent out, he said.
Other homebuyers in neighborhoods where land costs are high, like North Center and Lincoln Square, buy flats and convert them into single-family homes.
That's a concern to some since fewer flats means fewer affordable housing options in the city. DePaul's Institute for Housing Studies has even said two-flats are "in distress," their numbers fallen due to foreclosures during the housing crisis of the aughts and the trend of turning flats into single-family homes.
Organizations like the Preservation Compact are trying to save flats and other affordable housing units through a variety of means, including working with partners to offer loans and grants used to rehab flats and turn them into affordable housing.
And flats are still important to Chicago's identity — and its future.
"Today, perhaps as much as ever, the two-flat plays a really critical role in just the overall housing stock in Chicago," Smith said.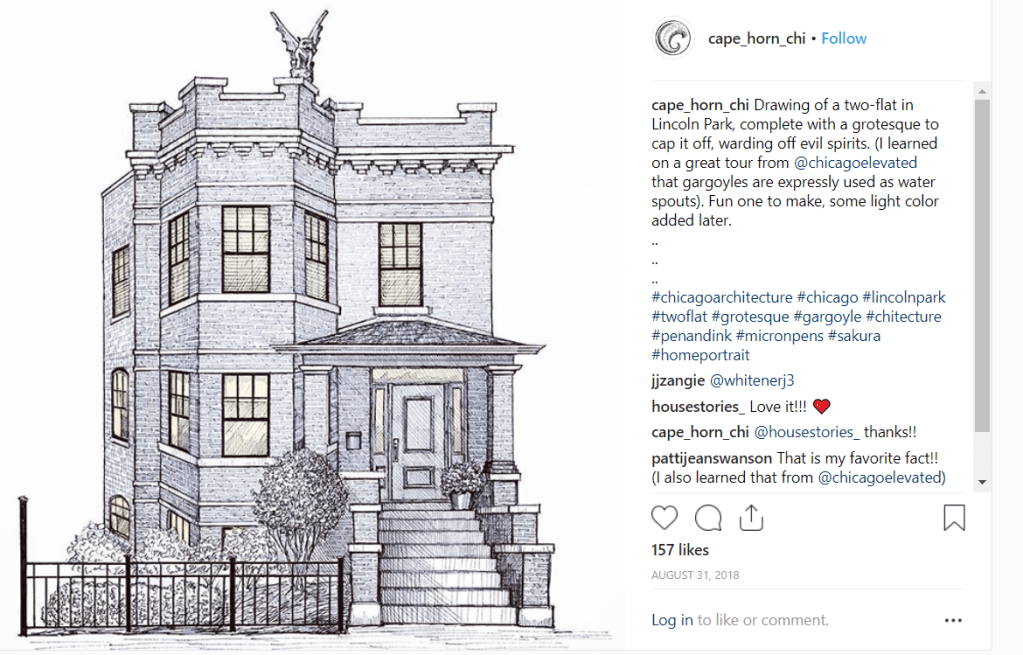 What Makes A Two-Flat Unique
• Two-flats often have a front porch that is offset or centered.
• Many two-flats have a bay window or another type of protruding window facing the street.
• Most two-flats have facades of brick or stone without overly ornate decorations. Some graystone flats do have "fancier" details, Rubin said.
• Two-flats can have architectural embellishments like a cornice or something that frames the main doorway.
• Two-flats tend to be "more modest" without many exterior embellishments, Rubin said.
• Two-flats typically have gangways (another uniquely Chicago term), or small passages on the sides of the home that separate it from neighboring buildings.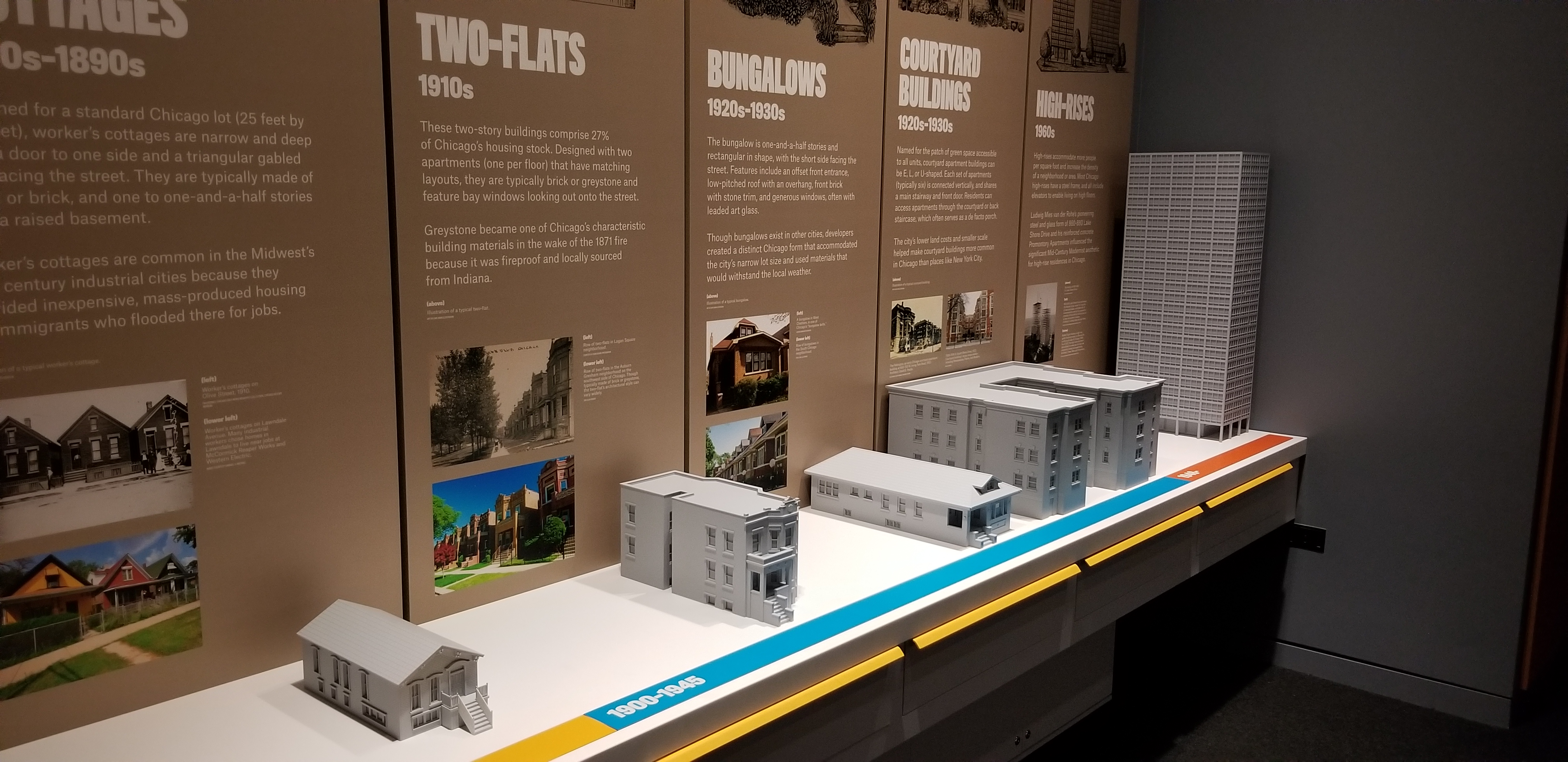 Why do Chicagoans love two-flats? We asked them to tell us:
Do stories like this matter to you? Subscribe to Block Club Chicago. Every dime we make funds reporting from Chicago's neighborhoods.