ALBANY PARK — A native lantern contest, the exchanging of gifts with strangers and almost non-stop cultural performances for over three hours defined a newly-created Filipino-American community Christmas celebration in Albany Park this weekend.
Entitled "Paskuhan," which is Filipino for Christmas, the Saturday event aimed to promote Filipino Christmas traditions across generations and strengthen the bond among community members.

More than 250 Filipino-Americans from across the city and its surrounding suburbs sang, danced and ate in Seafood City's new community room in Albany Park.

"At least for a few hours we feel like we're in the Philippines," said Gina Jamoralin, the consul general of the Philippines in Chicago, who tapped over 20 Filipino organizations in Illinois to help make the first community Christmas event happen. She wanted to reignite the Filipino Christmas spirit in Chicago to promote fellowship among community members.

That entailed a cultural showcase of Filipino folk dances like tinikling, Christmas carols, a parol (native lantern) competition, gift giving among community members and the first of nine novena masses that many Catholic Filipinos celebrate before Christmas.

To Ernanilla Lequin, who visited the Philippines only once in 2016 since moving to the U.S. in 1994, the event is the closest she can get to home.

"I miss [Christmas in the Philippines] too much. I want to go home, but the ticket is so expensive, so I just celebrated Christmas here," said Lequin who was dressed in a blue, floor-length Filipinana (traditional dress) studded with silver glitters. "It's so much like the celebrations in the Philippines…I miss it. Sometimes I cry."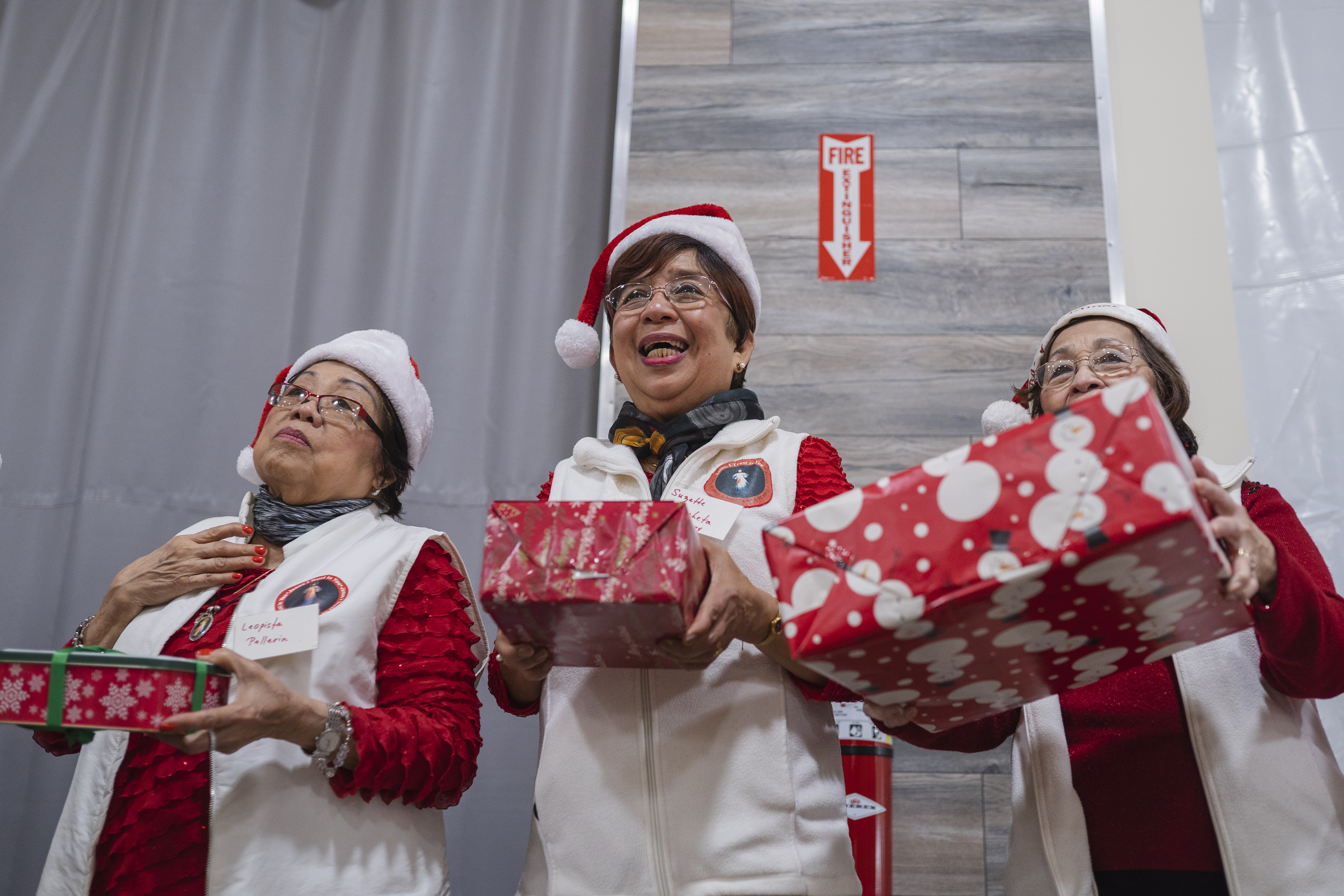 Christmas is the highlight of the year in the Philippines, and it is homecoming season for many overseas Filipino workers and Filipinos who live abroad. The country is known for its holiday festivities that start as early as September and a level of festivity that non-Filipinos like Leraun Miller describe as "off the chain."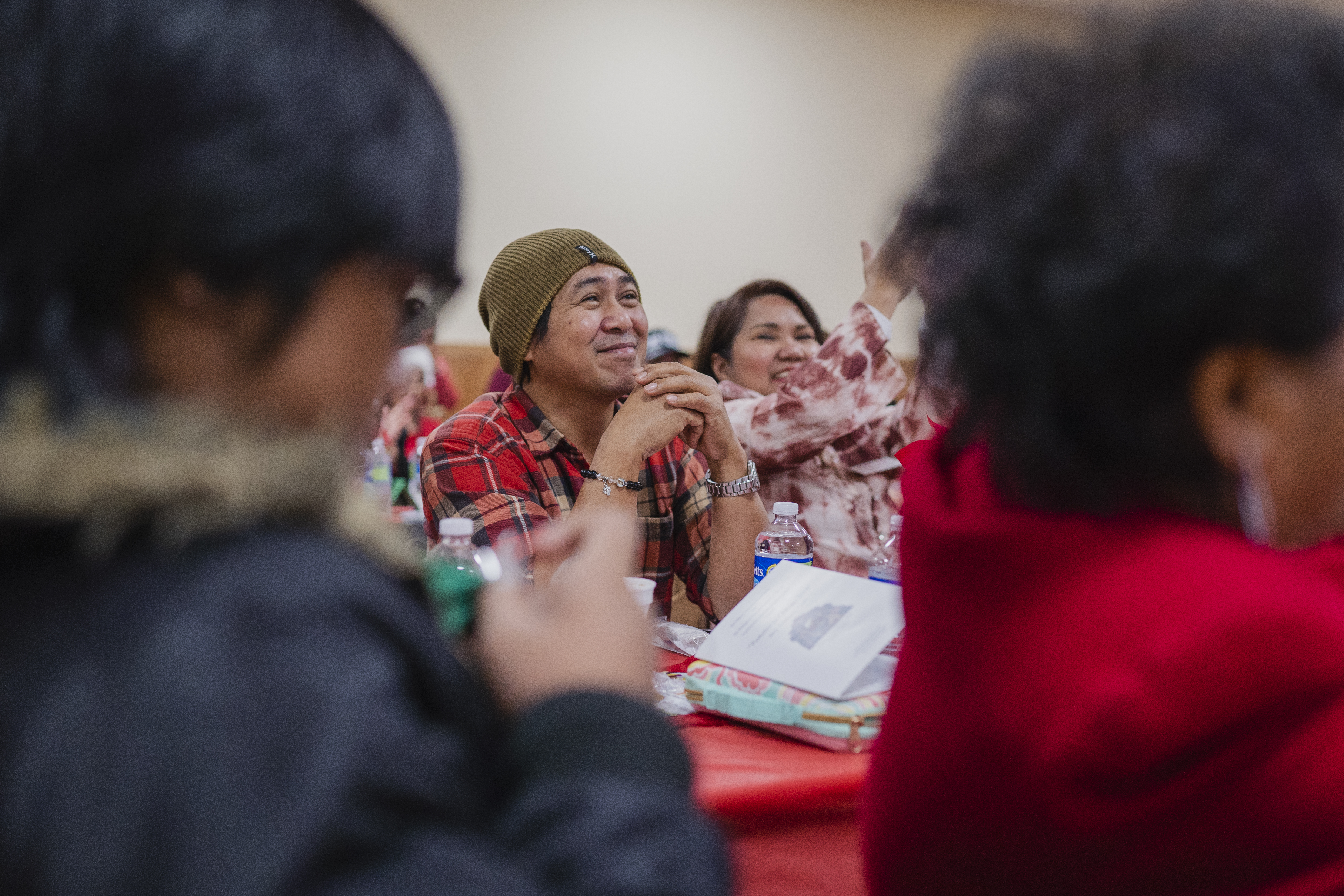 "The energy is most definitely, excuse my French, off the chain, you know. I mean, it's so joyous. it's just a natural spirit of love," said Miller who was invited to Paskuhan by his girlfriend. "It's always a lot of love within the Philippine community. You know with me being an Afro-American, I appreciate that type of love because I like to extend the same."

Organizers hoped that the event would also serve as an inter-generational space where Filipino culture could be passed down to the younger generation.

"By exposing [the younger generation] to our culture then you know they will have an appreciation and a better understanding," said Jellybean Carandang, a member of the Filipino American National Historical Society-Midwest who helped organize the event. "I'm sure that some parents, they don't have the time to educate their children about our traditions and cultures, so this is a good venue."

Besides food, gifts and cultural performances, the spirit of Christmas manifested in the very act of coming together, some organizers and attendees said.

"We have a lot of [Filipino] organization[s] here. They do their own Christmas party, but I think what is important for me is how we get together and put up something that is really worthy of showing that bayanihan spirit," said Jamoralin. There is no direct translation for the word bayanihan, but it relates to concepts like nation-building, collective action and strengthening communities. It is a defining trait that Filipinos pride themselves in.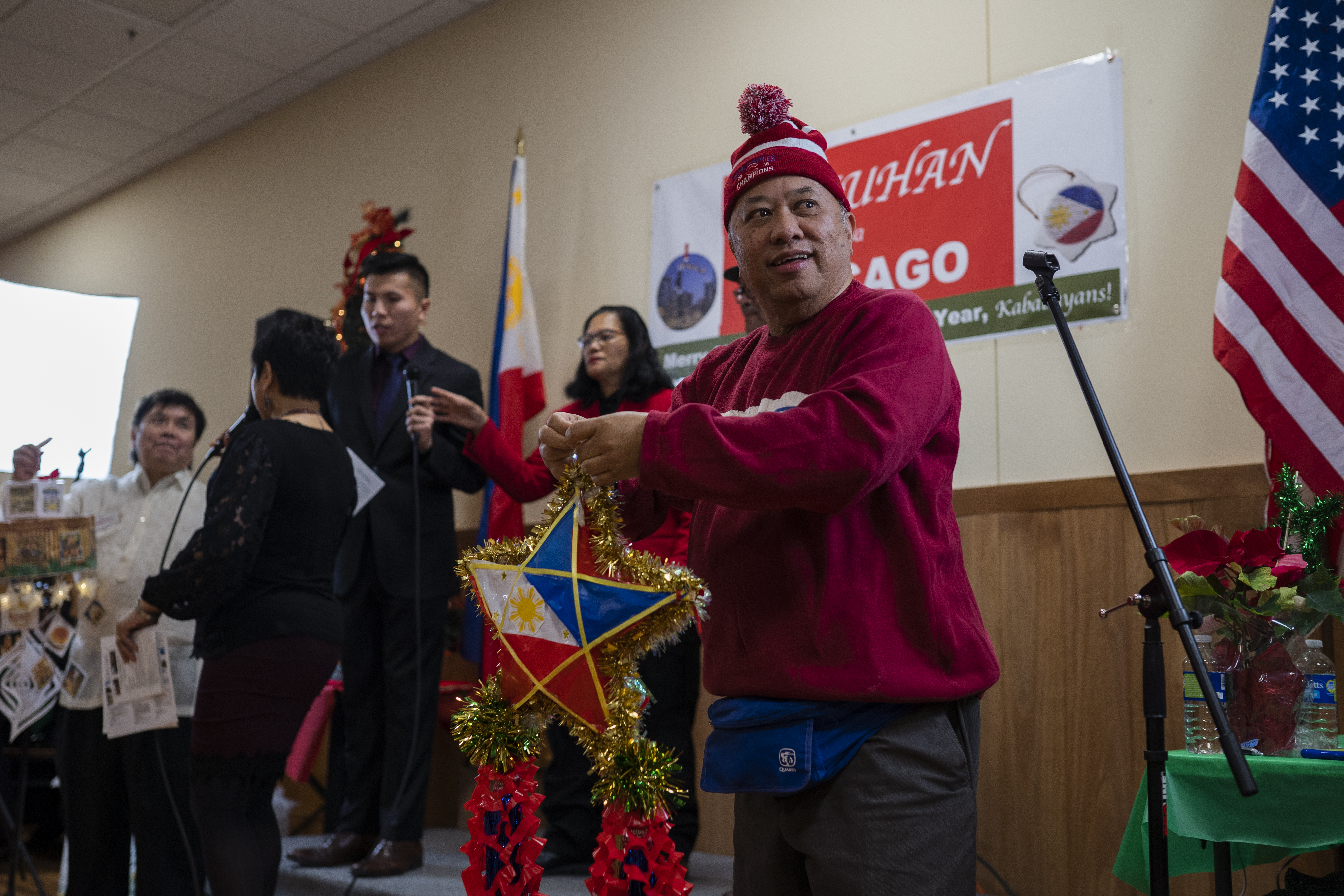 To Almira Gilles, it was important to know that "we can really try and work together as a community because that's been, you know, an issue."

"I'm sure you've heard of community division. It's everywhere," Carandang said.
She pointed to the disconnect between different generations and the tendency of many Filipinos to become too regionalistic; it stems from the geographical makeup of the Philippine archipelago. Carandang also thinks it may have to do with the fact that there are few spaces for Filipino-Americans to gather in Chicago since the Filipino-American community is scattered across the city and the surrounding suburbs, and not concentrated in one specific neighborhood. "Christmas is the time to at least show unity."

And people did.

"It's beyond my expectation; the participation, the full support, the performance," said Jamoralin.

Organizers hope that Paskuhan can be organized yearly. They look forward to more opportunities where the Filipino-American community can come together.

"Hopefully, after seeing how successful this has been then we can use this as a model of cooperation and collaboration," said Gilles.