ALBANY PARK — Twisted Hippo is officially brewing beer at its own brewery on Montrose Avenue — and its owners are eyeing a January opening for the accompanying kitchen and taproom.
For co-owners Marilee and Karl Rutherford, a wife and husband team, and Todd Ruddick, the brewery's business director, 2018 has been a year of brewing beer, creating a following at summer festivals and building out the brewery at 2925 W. Montrose Ave. 
Over the summer, Twisted had a contract to brew its beer at Aleman Brewing at 3304 N. Knox Ave. while its facility was being renovated in Albany Park.
This week Twisted Hippo started brewing at that new location and their beers should be available at some retail locations early next year.
Next week, Twisted Hippo begins its hunt for kitchen, bar, servers and support staff ahead of its January opening.

Among the first beers being brewed: Resilience IPA, the Sierra Nevada-developed beer that breweries around the country are making in-house as a fundraiser for people impacted by the devastating Camp Fire, the deadliest and most destructive wildfire in California history.
"We're starting to brew this week and we just signed on to participate on the Resilience IPA project that Sierra Nevada Brewing Company is doing," said Karl Rutherford, Twisted's head brewer.
Every dime made from Resilience IPA will go to helping people devastated by the fire and it'll be one of the first beers available when Twisted Hippo opens in January, Rutherford said.
As Twisted Hippo's taproom and eatery was being created, its beers popped up at festivals across the city this summer, including at the Independence Park Beer Festival. The brewery also offered a few previews of their space earlier this year to people attending neighborhood events. 

"We're actually in a building, when it first started out it was a Wonderbread depot, and trucks would come in and they would pick up products and take it all over the city. And then for a little while it was a taxi depot and part of the space was a brew pub and a wood shop," said Marilee Rutherford, operations director at Twisted Hippo.
"But we've taken over the whole space and are making it our own."

"We started many years ago as home brewers and over over the years we honed in on making beers that were weird but awesome. So it's important to us that our beer is weird but approachable," Marilee Rutherford said. "It's important to us to do something a little bit different but we're sure everyone has something to drink and we cater to a lot of different flavor profiles. We'll have food on site that follows the same thing, weird but awesome."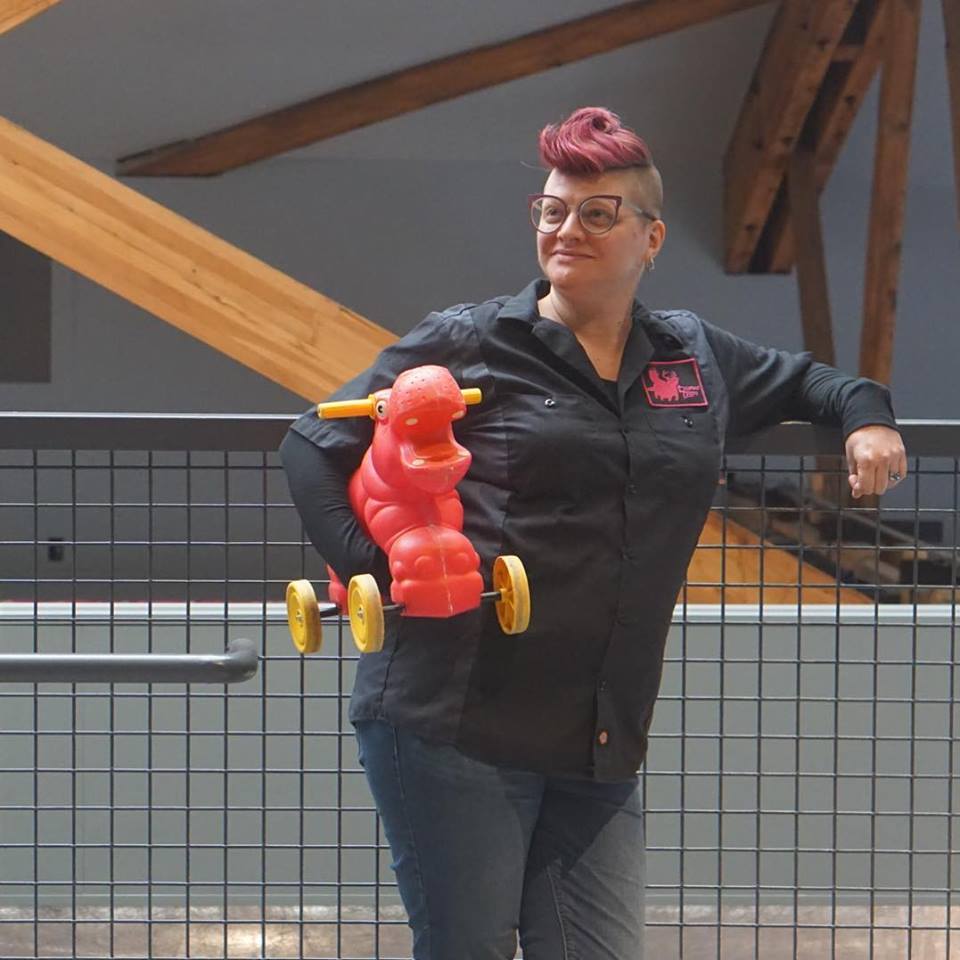 Karl Rutherford said some beers spotted at summer festivals will return. That includes Jittery Nickel, an oak aged coffee IPA; Black Umbrella, an oatmeal rye stout; and Coconut Black Umbrella, which will be available at the taproom.
Other beers set to be on tap include Beeting Heart, made with roasted beets and it is beet red, and a honey basil beer Karl Rutherford is going to start brewing on Saturday.

Each beer also has a label designed by different artists featuring Pinkelsworth "Pinky" T. Hipposford, the brewery's mascot, which was created by Karl Rutherford.
The character is slightly modified for each beer, with Pinky dressed up as a bee for the Bee's Sleeze, a California common golden ale with honey.
"When I was a little kid, like 2-years-old, I had this little pink ride-on hippo, and I used to run away from home on him. I would tell my parents they were being mean to me and I would ride it over to my grandparent's house," Karl Rutherford said.
"So that was my first attempt to run away from home, and brewing beer is my attempt to run away from the day job."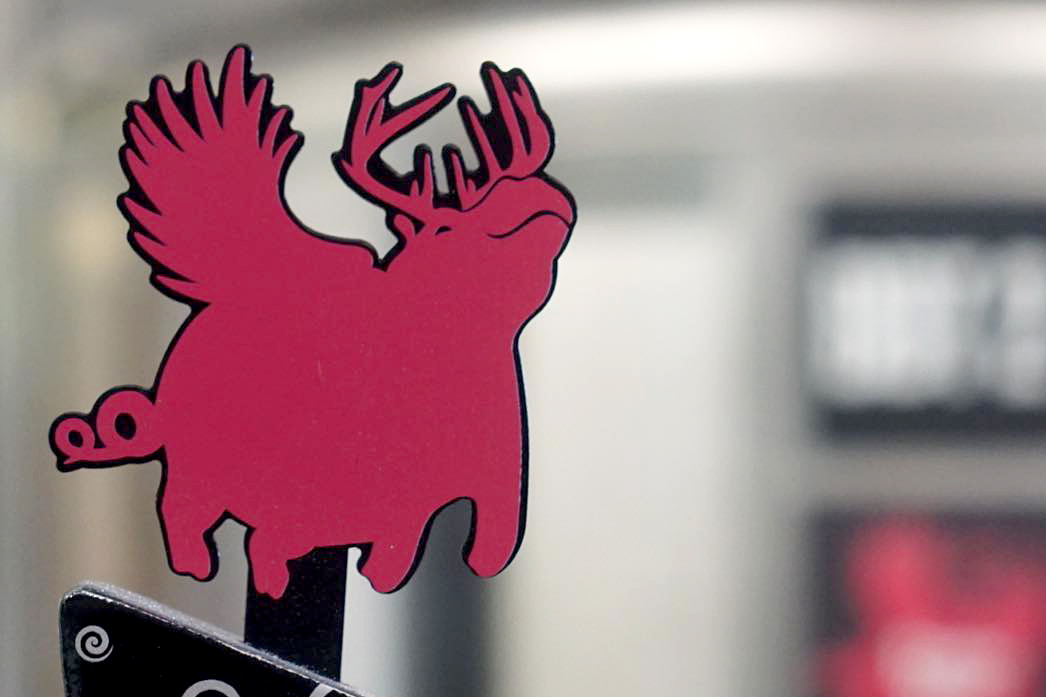 When Twisted Hippo opens in January it will be the fourth brewery associated with the 2925 W. Montrose Ave. space since 2015.

In 2015, the owner of Heineman Bar Company, a woodworking company that builds and installs custom bars, opened the brewpub BreakRoom Brewery, which closed a year later.

Then Finch Beer Company took over the space in 2016 to open Finch Kitchen, a collaboration with chef Matthias Merges. That closed about six months later after the brewer auctioned off much of its current brewing equipment and a group of investors forced Ben Finch, the brewer's founder and namesake, out of the company.

And last year Highland Park-based Ravinia Brewing Co. announced it would use 2925 W. Montrose Ave. as a brewpub and cannery to expand its distribution into Chicago. However that plan was put on hold when the owners of Ravinia Festival, the North Shore summer concert venue, demanded royalties from the Ravinia Brewing's sales.
Do stories like this matter to you? Subscribe to Block Club Chicago. Every dime we make funds reporting from Chicago's neighborhoods.