THE LOOP — Chicago, we've got this thing, and it's f—ing golden, but we're not embracing it to maximum advantage.
Let's talk about The Pedway.
Imagine an underground maze of tunnels in the hands of Portland or Austin or even Minneapolis. The promotion of a subterranean counter-culture — an entire upside-down universe pulsing below Downtown's office towers — would be off the charts, probably insufferably so, but still, people would minimally be aware of its existence. 
A 38-page report, released in 2017 came up with all sorts of ways to make The Pedway less of a route-of-last-resort and more of a destination in itself.
The Chicago Loop Alliance has taken those suggestions to heart and partnered with a group of artists on a series of pop-up events, dubbed "Short-Cuts," to demonstrate The Pedway's potential, kicking off Friday and running through Dec. 14.
If Friday evening's "Movie Night for House Plants and Their Humans" doesn't at least pique people's curiosity, we don't know what will.
"We really want to surprise people and just make it really memorable," said Kalindi Parikh, the Alliance's director of planning. 
To curate what became "Short-Cuts," Parikh reached out to Jonathan Solomon, director of the department of architecture, interior architecture, and designed objects at the School of the Art Institute of Chicago.
It's simpler just to call Solomon a "champion of The Pedway."
He grew up haunting the passageways below the Thompson Center, where his mother worked, and has been intrigued by the five-mile network of splintered thoroughfares ever since.
"It's not centrally organized, it's not centrally managed. It is a total hodgepodge," Solomon said.
This lack of structure, in counterpoint to the strict logic of Chicago's street layout above ground, is what makes The Pedway so appealing, he said.
"The Pedway is a chance to get off the grid, to be in a space that's different from Chicago's spatial matrix," Solomon said. "It's a space of possibilities."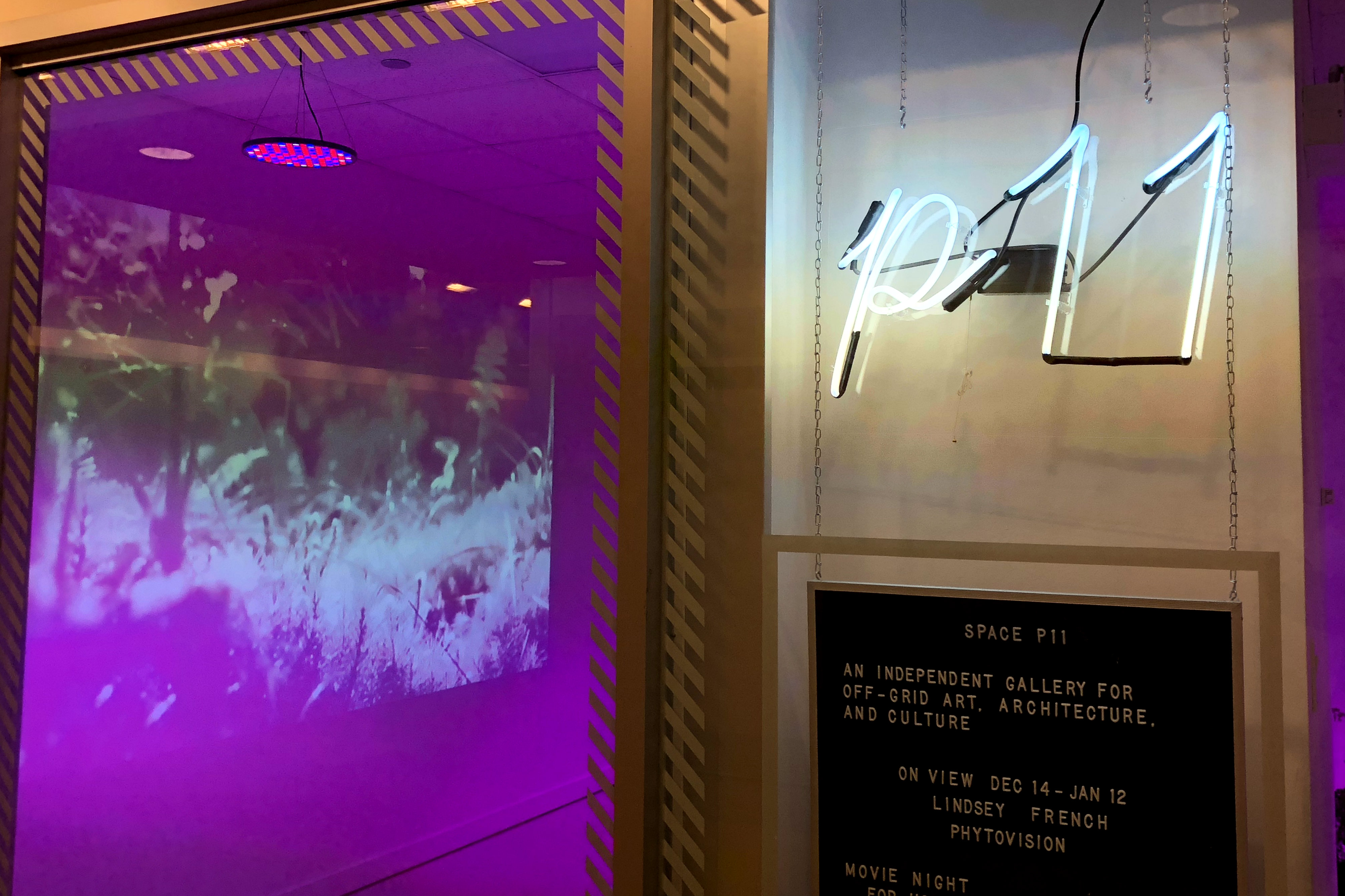 To recognize those possibilities takes a bit of rose-colored vision. Look too closely and The Pedway's flaws come into sharp focus.
"You'll see lots of deferred maintenance," Solomon acknowledged.
A good deal of potential is lost because no one wants to take full ownership of The Pedway, he said.
"If you claim it, you have to maintain it," Solomon said. 
With "Short-Cuts," Solomon's goal is to begin to change the narrative surrounding The Pedway.
"We want to convince people who use The Pedway to look at it differently," he said. "My take has been, instead of seeing The Pedway for what it's not, what can we do uniquely here we can't do above ground, what makes it so unique and special?"
One thing he can do below ground is rent a storefront for peanuts and use it to establish an art gallery.
That gallery, Space p11, is a collaboration between Solomon and David Hays, associate professor of Landscape Architecture at the University of Illinois at Urbana-Champaign.
Situated in the Randolph Street spur of The Pedway, roughly below Macy's (see map), Space p11 will serve as one of "Short-Cuts" programming hubs, including the aforementioned movie screening for plants. (It's likely to be a snippet from "Invasion of the Body Snatchers.")
There will be a dance installation from Laura Chiaramonte, exploring the movement of bodies in a defined space, and an audio installation from sound artist Jeff Kolar, featuring music composed for and performed in abandoned Pedway phone booths. (You're going to want to check out Kolar's discography, which includes "Car Alarms" and "Ice Cream Truck Songs.")
"Jeff is dealing with obsolescence, which is also a condition of The Pedway," Solomon said.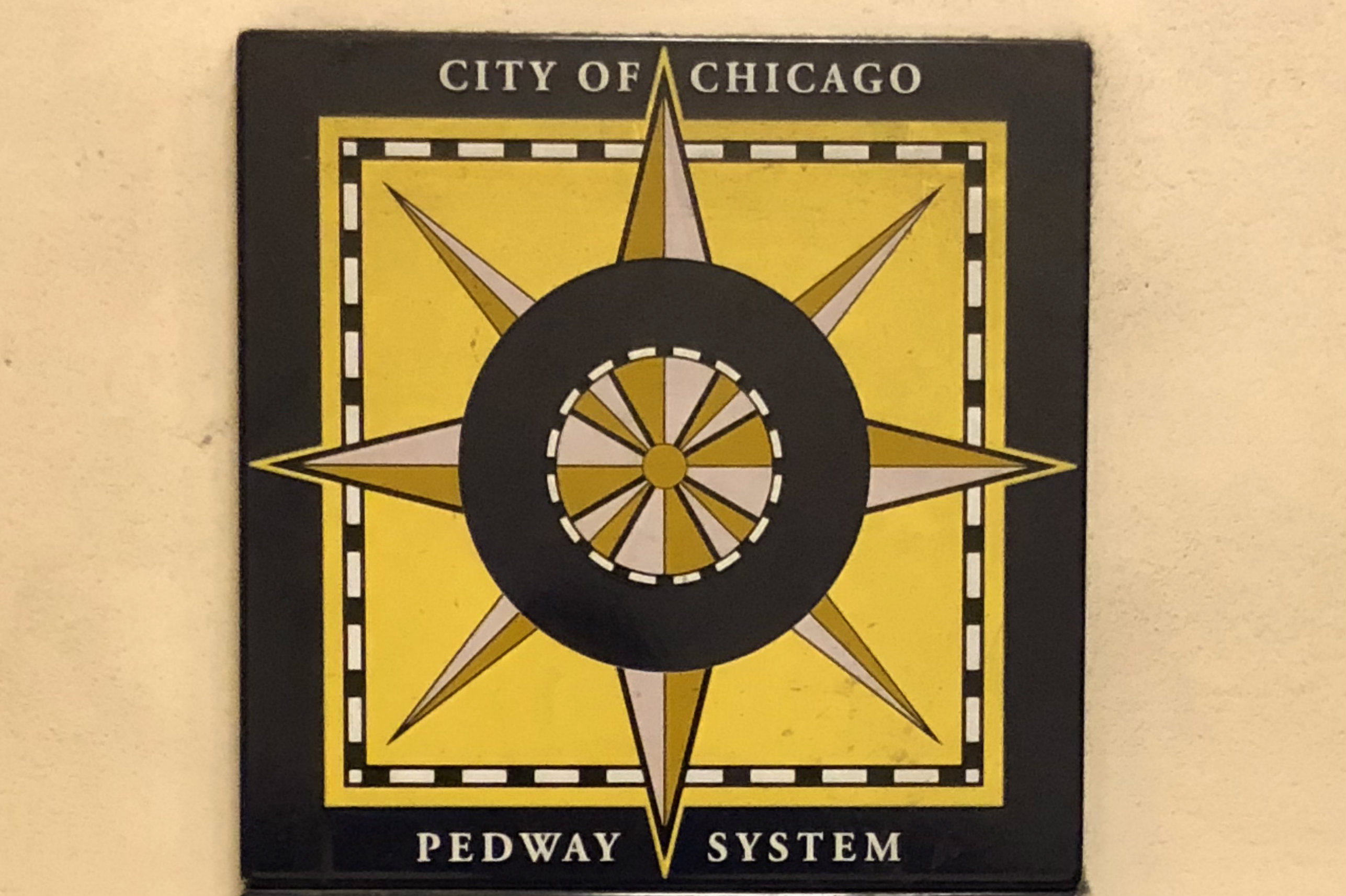 The centerpiece of "Short-Cuts" is Space p11's exhibit "Phytovision," by Lindsey French, a body of work that speaks to The Pedway's relationship between the natural and artificial, Solomon said.
"Phytovision" presents a plant-centric view of the world, incorporating video and portraits shot in old growth forests, filtered for plant perception.
"In addition to light and dark, plants are able to sense red and blue," French said. The images are what a plant might "see."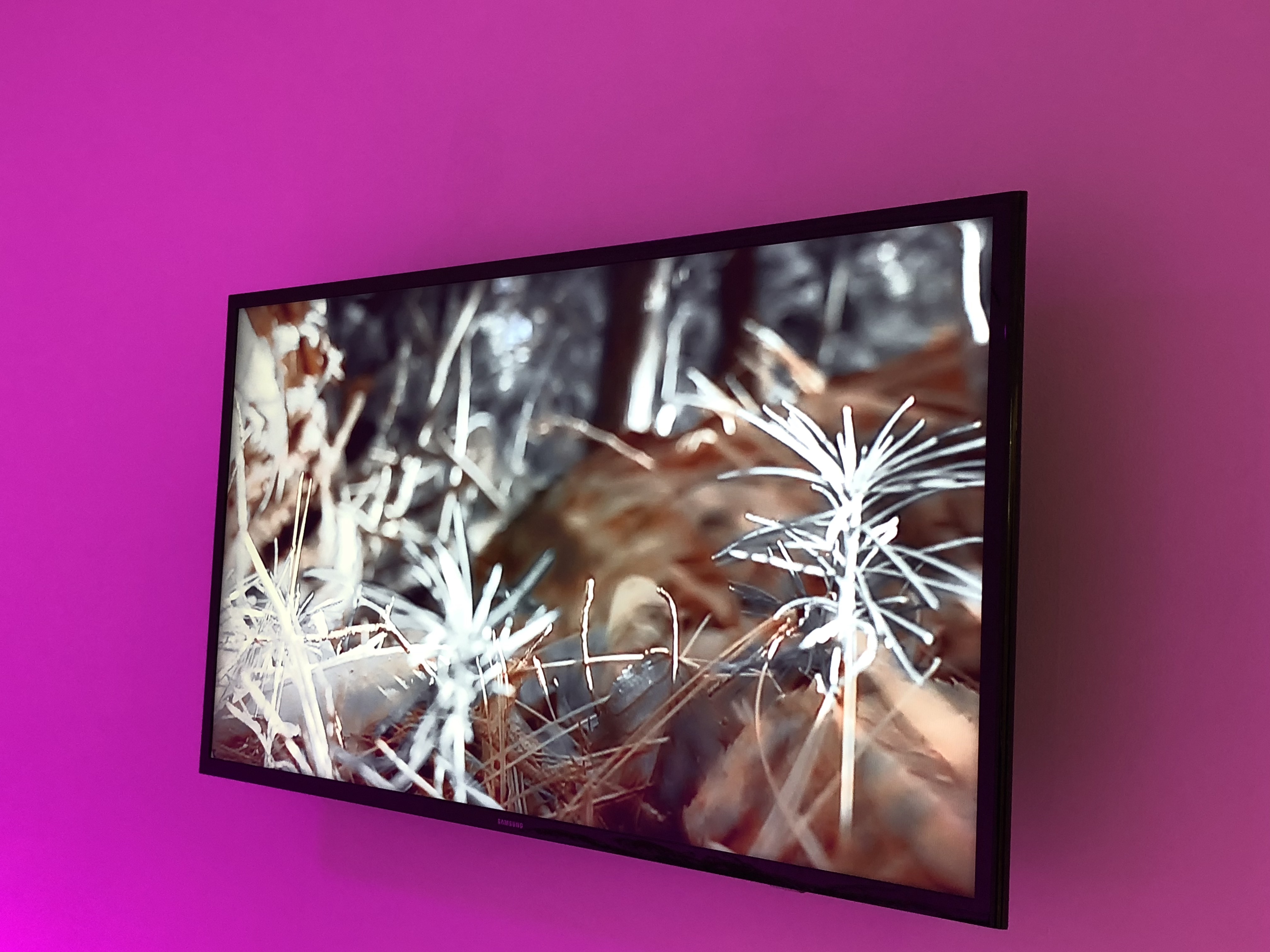 To accommodate the potted plants taking up residence inside Space p11 for the duration of "Phytovision," the gallery has been outfitted with blue and red lights to provide optimal growing conditions. If the hues make humans uncomfortable, that's the point.
"It sounds humorous or silly on the surface but the hope is for people to approach something not made for us, where we're not the primary focus," French said.
Though currently living in Pittsburgh, French spent seven years in Chicago, and draws parallels between plants and The Pedway.
"Plants so easily become the background, they're used so often as 'the setting,' people develop 'plant blindness,'" French said. In the same way, The Pedway is "a fascinating part of the city's infrastructure that's often overlooked."
Similar to the ecosystem that plants inhabit below the soil, full of roots and insects and microorganisms, The Pedway, French said, "is about these hidden flows and movements. It's so active and so hidden at the same time."
Click here for the "Short-Cuts" schedule, which is free and open to the public during Pedway hours.
Do stories like this matter to you? Subscribe to Block Club Chicago. Every dime we make funds reporting from Chicago's neighborhoods.