LINCOLN PARK — The owners of Chicago's most beloved independent music venues — who fear proposed Live Nation concert halls in Lincoln Yards could devastate their businesses — are coming together to speak out against the way the development is being planned — and funded.
Prior to a meeting on the proposed 53 acre Lincoln Yards development at 6 p.m. Thursday, the owners of Subterranean, Schuba's/Lincoln Hall, Martyrs', The Hideout, Empty Bottle and more venues are planning to rally their supporters outside Park Community Church, 1001 W. Crosby St. 
Tim and Katie Tuten, owners the Hideout, 1354 W. Wabansia Ave., tweeted on Wednesday that they're part of new alliance of independent venue owners who are "banding together to save Chicago's indie music scene." 
Earlier this month, dozens of The Hideout's supporters showed up to a public meeting to urge Ald. Brian Hopkins (2nd) to delay any movement on the development until after the February municipal election. 
Related: Live Nation Plans for Lincoln Yards Anger Established Venue Owners — But Development Not A 'Done Deal,' Alderman Says

The Lincoln Yards plan includes several new performance venues that would be exclusively operated by Live Nation/Ticketmaster — concert behemoths that require bands to sign "radius clauses" that prohibit them from playing any other venue within several miles.
For years, bands that play at Live Nation-owned Lollapooloza performed at neighborhood-based venues before and after the massive music fest in Grant Park. But if Lincoln Yards becomes home to venues owned by the country's largest promoter, all the neighborhood clubs will quickly be out of luck, venue owners argue.
"After parties for bands that play at Lollapalooza would no longer go to indie venues around Chicago neighborhoods…  it's all now vertical integration, a monopolistic move without a doubt," one venue owner told Block Club.
Specifically, venue owners (and residents of the surrounding area) are asking the city to stall the creation of a 168-acre TIF district in the area, which would generate an estimated $800 million in taxpayer-funding. Much of that TIF money would go toward infrastructure necessary to make Lincoln Yards a reality. 
In a letter to Hopkins, Mark Campana, chief operating officer of U.S. Concerts at Live Nation Entertainment, said they aim to be a great neighbor and work with independent music venues in Chicago. The new venues in Lincoln Yards would not compete with The Hideout, he said.
"We have …heard concerns about Live Nation "blocking" artists from playing certain venues in Chicago. That is false," Campana wrote. "The way the booking process works is each venue makes a proposal based on economics, marketing, and physical capabilities. The artist then selects where they want to perform …We would not have any reason to block The Hideout. At Live Nation, our primary business is booking national touring attractions. Typically, a national touring artist provides exclusivity to whoever they are playing for in a market, so a band that is playing the Metro is not going to show up at the House of Blues the next night."
Campana, who said he lives in the neighborhood, said the new Lincoln Yards venues could help venues like The Hideout secure more shows.
"There are often after shows at smaller venues like The Riv and The Vic and, if the venue is interested, we would gladly help secure acts and drive attendance," he wrote.
But in response, the alliance of independent venue owners said they have had no discussion with Live Nation about their intent.
"All relationships are built on trust and that takes time and that is why we are asking for this development and TIF to be slowed down," an alliance representative said.
One venue owner said the independent owners want to know more about Live Nation's agreement with Sterling Bay, and how much the new Lincoln Yards venues will pay.
"Does anyone think I can outbid Live Nation?" the venue owner asked.

The planned soccer field at Lincoln Yards has also concerned the alliance.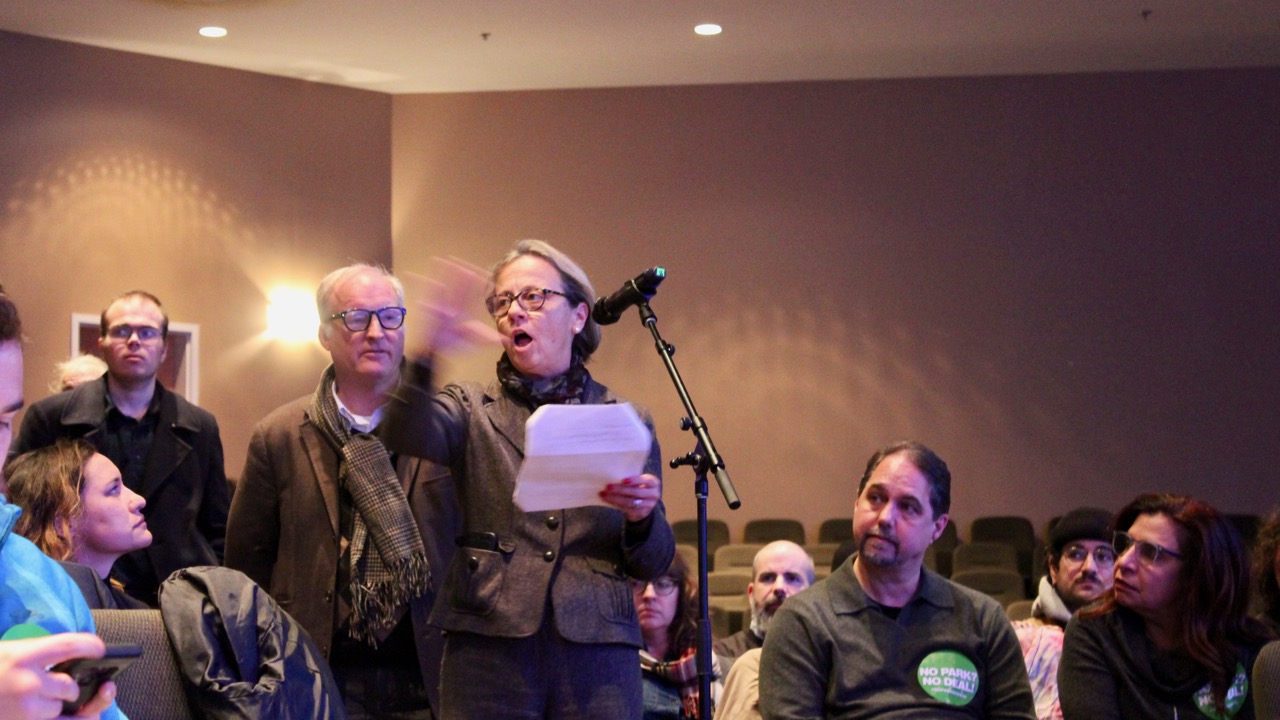 "If there is a concert at Wrigley Field, there will be a concert in a soccer field," a venue owner predicted. 
At a community meeting earlier this month, not one commenter during an hour-long question-and-answer session spoke in favor of the new TIF district.
RELATED: The Hideout Could Get Landmark Status, But Supporters Still Want Lincoln Yards Plan To Slow Down
Last June, Robert Gomez, owner of Wicker Park's Subterranean, 2011 W. North Ave., voiced his concern over the proposed Live Nation-tied venues to Hopkins, Ald. Scott Waguespack (32nd) and Ald. Joe Moreno (1st) at "State of the Wards" meeting. 
"I can handle competition, we've been around a long time. What I can't handle is the city funding and backing Live Nation to have exclusive rights to venues that are being built on their behalf," Gomez said.
More information about the new venue alliance is scheduled to be revealed at the news conference at 5:30 p.m. Thursday before the Lincoln Yards meeting.