DOWNTOWN — Tamara O'Neal loved helping people.
It's what drove her to be an emergency room doctor, her father, Tom O'Neal, said Tuesday, as he sat with his wife.
It's what drove her to bring her nieces and nephews up from her hometown of La Porte, Indiana, to Chicago, where she'd take them to the museums.
It's even what drove her to try to remain friends with her ex-fiancee, Juan Lopez, after breaking up with him. O'Neal, who went by Tammy, had opened her arms to Lopez, trying to help him as a friend just as she'd helped so many others.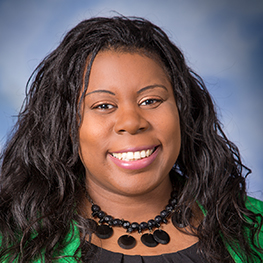 But Lopez "just couldn't let go" of O'Neal, her father said. And on Monday, he confronted O'Neal, 38, outside work at Mercy Hospital, and the two argued. Someone who knew them tried to intervene and Lopez took out a gun.
He shot O'Neal to death.
Afterward, Lopez fled inside the hospital where O'Neal had worked — where she'd saved lives — and he gunned down a young Chicago Police officer and a first-year pharmacy resident.
At the end, Lopez and three others, including O'Neal, were dead.
'The One Thing That I Can Always Remember'
Tammy O'Neal was the middle child in her family, sandwiched between an older brother and a younger sister. She was tiny as a baby, so little her dad said he would pick her up by her legs and hands all at once and lift her up to delight her.
"She would just be so fascinated by that and just grin and really enjoyed it. I enjoyed it," Tom O'Neal said. "The one thing that I can always remember, that I'll always remember, is when Tammy was born."
RELATED: Doctor, Officer, Resident: Here Are The 3 Victims Of Mercy Hospital Shooting
O'Neal stood out by excelling in school — she graduated high school with honors — and for her dancing and musical abilities, her dad said.
"She was a go-getter. She was self-driven, high energy, loved her family," he said. "She loved God. She loved helping people."
O'Neal went to Purdue University; at first hoping to become a cheerleader, she decided to instead focus on academics. She kept her other interests alive by dancing on the side while playing the piano for a church near her university in Lafayette.
She was in a university psychology class when she picked up a human brain and, holding it in her hands, felt "some type of feeling" come over her, Tom O'Neal said.
That's when O'Neal knew: She wanted to be a doctor.
She graduated and went to medical school in Chicago. She had her pick of the litter for residency opportunities but stayed in Chicago — the small-town girl had fallen in love with the big city, he said.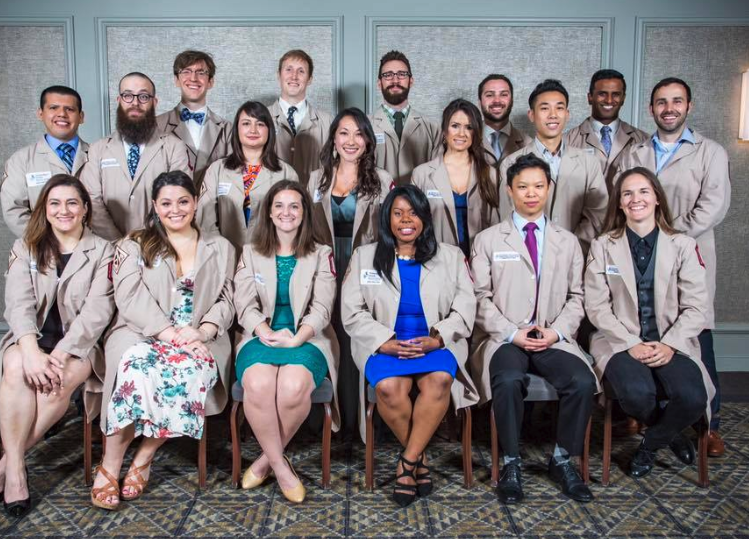 "She liked the fast pace, she liked the big city — LaPorte is far from that," Tom O'Neal said, chuckling. "She liked where all the action was."
And O'Neal knew early on that she wanted to work in the emergency room: It'd have a high impact, he said, and it'd help her burn up some of her boundless energy.
'He Just Couldn't Let Go'
While focused on her career, O'Neal did want to get married one day, her dad said. She was engaged to Lopez but broke off the relationship several months ago.
She tried to be Lopez's friend even after ending things with him. Her family urged her to sever all ties after the breakup, worried their relationship had been too close for a friendship to be healthy.
"Being the persons she is, she felt like she could handle" a friendship, Tom O'Neal said. "And he just couldn't let go."
The relationship deteriorated further and O'Neal blocked Lopez from calling her and tried to stop him from reaching her in other ways.
But there was no indication to her family that he'd been violent with her, her dad said. They weren't worried about something like a shooting.
O'Neal was moving on from the relationship and she was excited about several career opportunities. She was still focused on working in emergency medicine, but she also dreamed of being able to teach future doctors, helping even more people save lives.
Then, on Monday afternoon, Tom O'Neal was watching the news when he saw a story about the attack at Mercy Hospital. He knew it was the time his daughter would normally be going to or leaving work, and he felt a nagging sense of concern at the back of his mind. He texted her twice, wondering if she was OK.
She never replied.
Holidays Without Tammy
The upcoming holidays — Thanksgiving this week, Christmas next month — will be "tough" for the O'Neal's, Tom O'Neal said.
They're a large, tightknit family, and they all have their place at the holidays. O'Neal bustles around her parents' garage, where she cooks up a spiced cabbage dish and crab rangoon every year for Thanksgiving. 
"No one could fix that [cabbage] dish like her, and everyone would eat it but me," Tom O'Neal said with a laugh. "Everybody really, really liked it. That was one of her expertises in cooking."
Now, no Tammy. No spiced cabbage dish, no crab Rangoon, no Thanksgiving "on the grand scale that we normally do," Tom O'Neal said. They don't know what they'll do for Thanksgiving. They don't know what they'll do today, tomorrow, any day; they're just "trying to get through."
The two last spoke on the phone Sunday as they watched the Bears game, Tammy in Chicago and Tom in La Porte.
She was nervous, Tom O'Neal said, but he assured her the Bears would pull off a win.
"She said she had to go to work in the morning and said she couldn't take the suspense," he said.
O'Neal told her dad she had to hang up for the night.
The daughter's last words to her father: "I love you."
Do stories like this matter to you? Subscribe to Block Club Chicago. Every dime we make funds reporting from Chicago's neighborhoods.