BRONZEVILLE — A gunman shot and killed a woman in the parking lot of Mercy Hospital and Medical Center Monday afternoon before running into the hospital and randomly opening fire inside, killing a Chicago Police officer who rushed to the scene and a hospital worker just getting off an elevator.
The chaos that left four dead sent hospital workers and patients scrambling for safety. Officers exchanged shots with the gunman, who was found dead in the hospital after a frenzied search. It was not was immediately clear if he was shot by police or if he shot himself, Police Supt. Eddie Johnson said.
Slain in the attack was Officer Samuel Jimenez, the father of three and a police officer since February 2017, a distraught Johnson announced.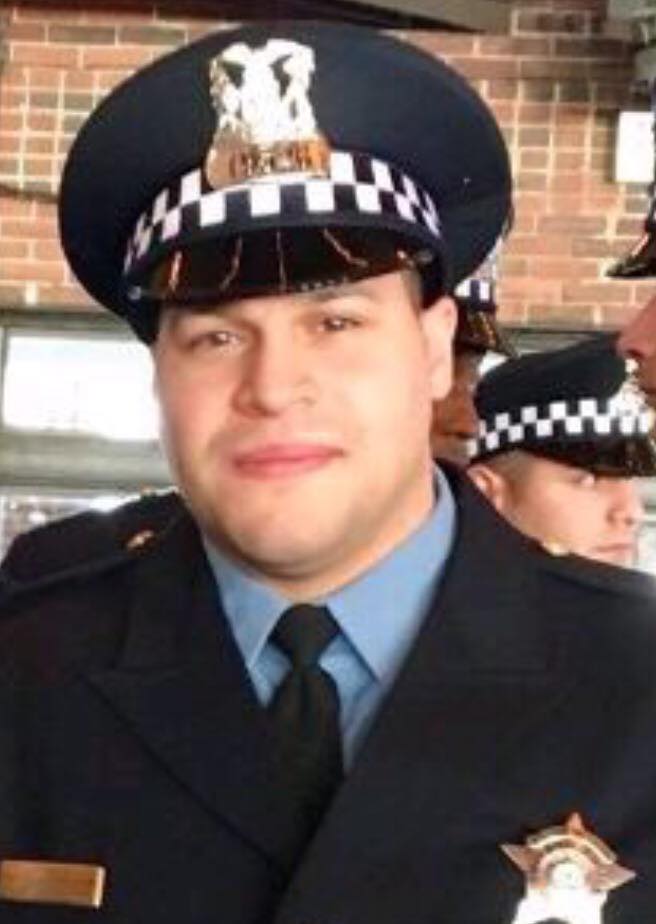 Jimenez and his partner had been out on another call when they heard an alert for an officer needing assistance at Mercy Hospital, Johnson told reporters gathered at University of Chicago Hospital, where Jimenez died. 
"He and his partner were doing something else and responded to the officer needs assistance call," Johnson said.
"When they pulled up, they heard the gunshots and they did what heroic officers always do: They ran towards that gunfire. So they weren't assigned to the call. They just went. Because that's what we do."
The attack began just before 3 p.m., when the gunman was arguing with a woman he was in relationship with in the parking lot of the hospital at 2525 S. Michigan Ave., Johnson said.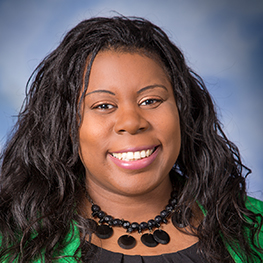 An acquaintance of the gunman and the woman tried to intervene when the gunman pulled up his shirt and showed a handgun. The friend fled into the hospital while the man shot the woman multiple times, killing her, Johnson said.
That woman was emergency room Dr. Tamara O'Neal, 38, of La Porte, Indiana, according to the Cook County Medical Examiner's Office. The gunman has been identified as Juan Lopez, 32.
RELATED: Doctor, Officer, Resident: Here Are The 3 Victims Of Mercy Hospital Shooting
The gunman fired at a Chicago Police car that was responding to the scene before running into the hospital, Johnson said. 
Officers chased him and exchanged gunfire with him, which is when Jimenez and another female hospital employee were fatally wounded, Johnson said.
That woman was identified as 24-year-old Dayna Less.
The pharmaceutical assistant had just emerged from an elevator when the gunman shot her, Johnson said.
"Poor woman who got off an elevator, had nothing to do with nothing … and he shot her," Johnson said. "Why?"
The man had one gun, Johnson said. Witnesses said they saw him reload at one point.
The superintendent praised the officers and hospital staff who intervened.
"I will tell you all this, those officers who responded today saved a lot of lives. Because this guy was just shooting," Johnson said. "There's no doubt in my mind that all those officers who responded were heroes, and they saved a lot of lives. Because we just don't know how much damage he was prepared to do."
Amid the gunfire, another officer was hit by a bullet in the holster, but he was not injured, Johnson said. A photo posted by ABC7 showed the bullet lodged in the officer's gun.
Johnson had spent Monday morning with Mayor Rahm Emanuel attending a police graduation and promotion ceremony at Navy Pier. Emanuel noted the terrible contrast of the day's events.
"The city of Chicago lost a doctor, a pharmaceutical assistant and a police officer all going about their day, all doing what they love," Emanuel said. "This tears at the soul of our city. It is the face and consequence of evil."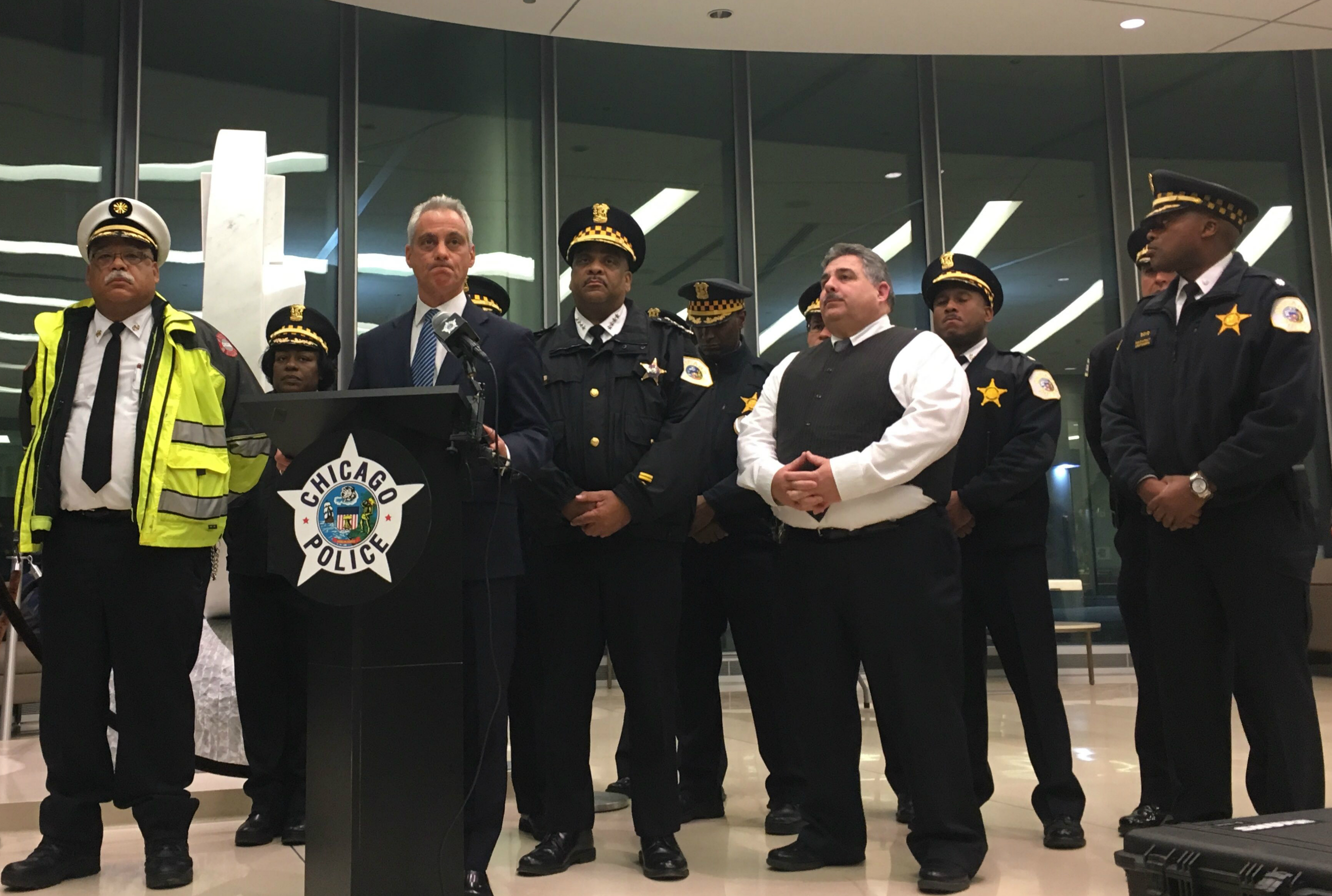 Witness James Gray said he was leaving the hospital when he saw the initial murder and the gunfire that followed. 
"It was chaos. It was just mass chaos. Once he entered he just started shooting random," Gray told reporters at the scene. "It looked like he was turning and pointing at people at random. He wasn't shooting any one person. He just started shooting."
Gray, a patient, said he saw the shooter walking and talking in the parking lot with a woman before shooting her three times in the chest with a handgun. He then stood over her and fired three more times.
"It was unbelievable," he said. "It was like a movie scene."
The man then went into the hospital and continued to fire, witnesses said.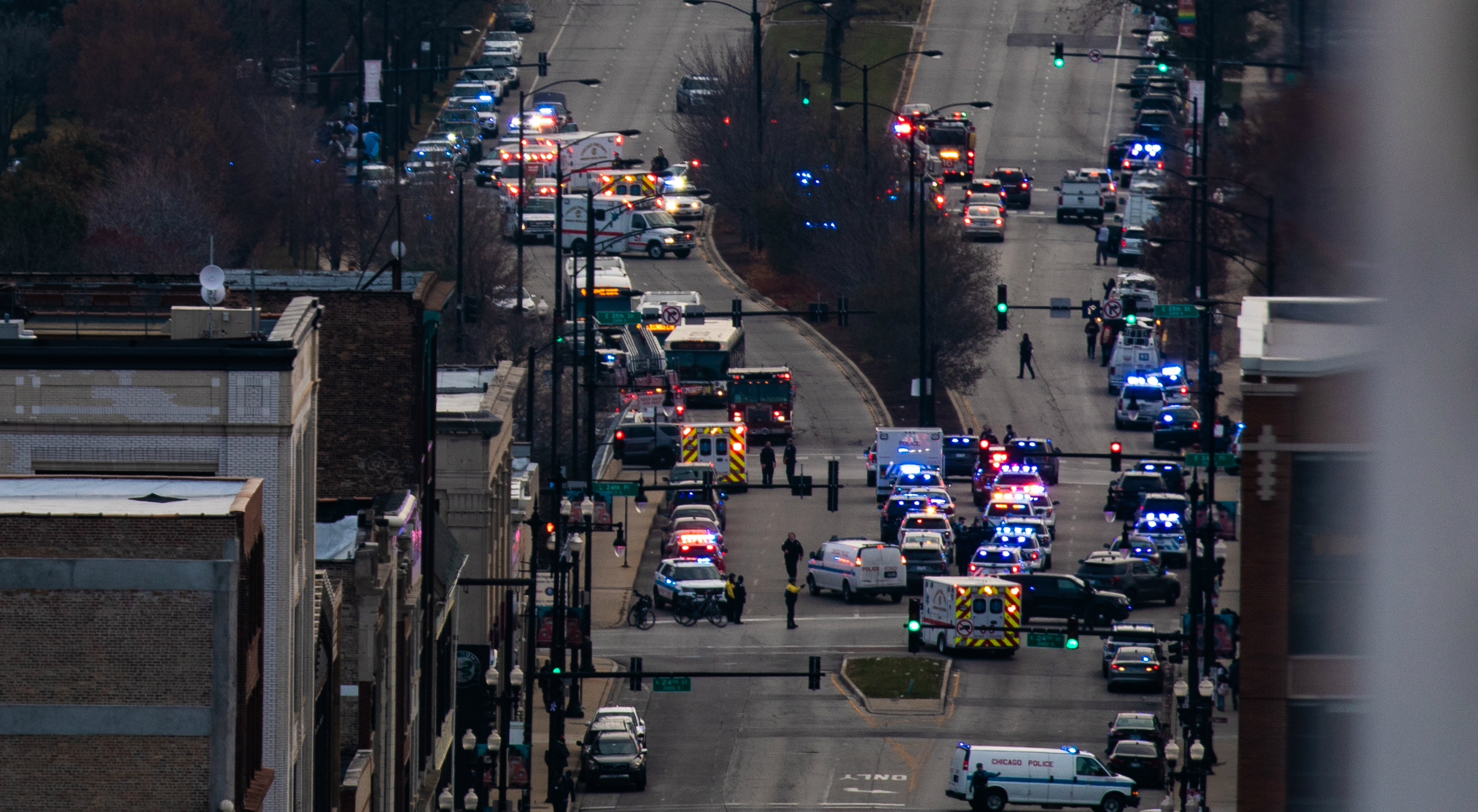 Chicago Police descended on the hospital and launched "a methodical search," Police spokesman Anthony Guglielmi said. At 4:41 p.m., Mercy Hospital reported that the hospital was secured and the shooting was over.
The officer and another victim were taken to University of Chicago Hospital. That nearby hospital in Hyde Park is a Level One trauma center that can treat serious gunshot victims. Mercy Hospital is not.
The third victim was taken to Northwestern Memorial Hospital, Chicago Fire Dept. spokesman Larry Langford said.
Fraternal Order of Police President Kevin Graham appeared with Emanuel and Johnson at Monday's press conference.
"Today, the Fraternal Order of Police lost a valued brother, a courageous police officer who got up this morning, went to work and wanted to protect the city of Chicago," he said. "He did just that, but he did so with his life. He will be missed by the FOP, the city of Chicago, by his wife, his children and the entire city.
"Our thoughts and our prayers are with his family tonight, and we will do whatever we can to help his family."
A video posted to Twitter apparently shows the police search within the hospital, with officers walking along a hallway walls with guns out.
Gray, the witness, said he saw two people get shot near him — one outside the hospital and one inside. He said he fled the shooter.
"I ran into the X-ray department and locked the door behind us," he told reporters outside the hospital.
"When I first made the announcement that there was someone out there shooting, there were people sitting in the waiting area. [They] all stood up at one time, and we just turned and started running towards the front of the hospital. Security was trying to direct us into rooms and told us to lock the doors behind us."