EAST VILLAGE —  Four men were hurt when a staircase collapsed as they were carrying a slab of granite into an East Village condo building, according to police and neighbors.
It happened at about 11:25 a.m. Thursday in the 800 block of North Paulina Street, according to Officer Laura Amezaga, a Chicago police spokeswoman.
Caroline Mayo, a neighbor who did not see the collapse but was on the block for the commotion afterward, was walking her dog early Friday.
"I heard a loud noise and then a bunch of sirens," Mayo said. She also saw a news helicopter hovering overhead. 
"I hope they're okay," Mayo said of the four men. The Tribune was the first to report the accident, and said that according to a fire department spokesman, two of the men were taken to Stroger Hospital and two to Northwestern Memorial Hospital, all initially in serious-to-critical condition. 
One man suffered a head injury, while another had a back injury. Two other men had leg, foot and ankle injuries, the Tribune reported. 

No updates on the men's conditions were available on Friday from fire department officials.
Amezaga said the workers were between the second and the third floor back stairs and they were headed to a condo on the third floor when it happened.
The owner of the condo where the granite was being delivered was unable to be reached early Friday.
The building where the incident occurred is a six-unit brick condo building completed in 2000, according to a real estate listing. The stairs behind the building are made of wood and a tall wall abutting the alley obscures views of where the incident happened.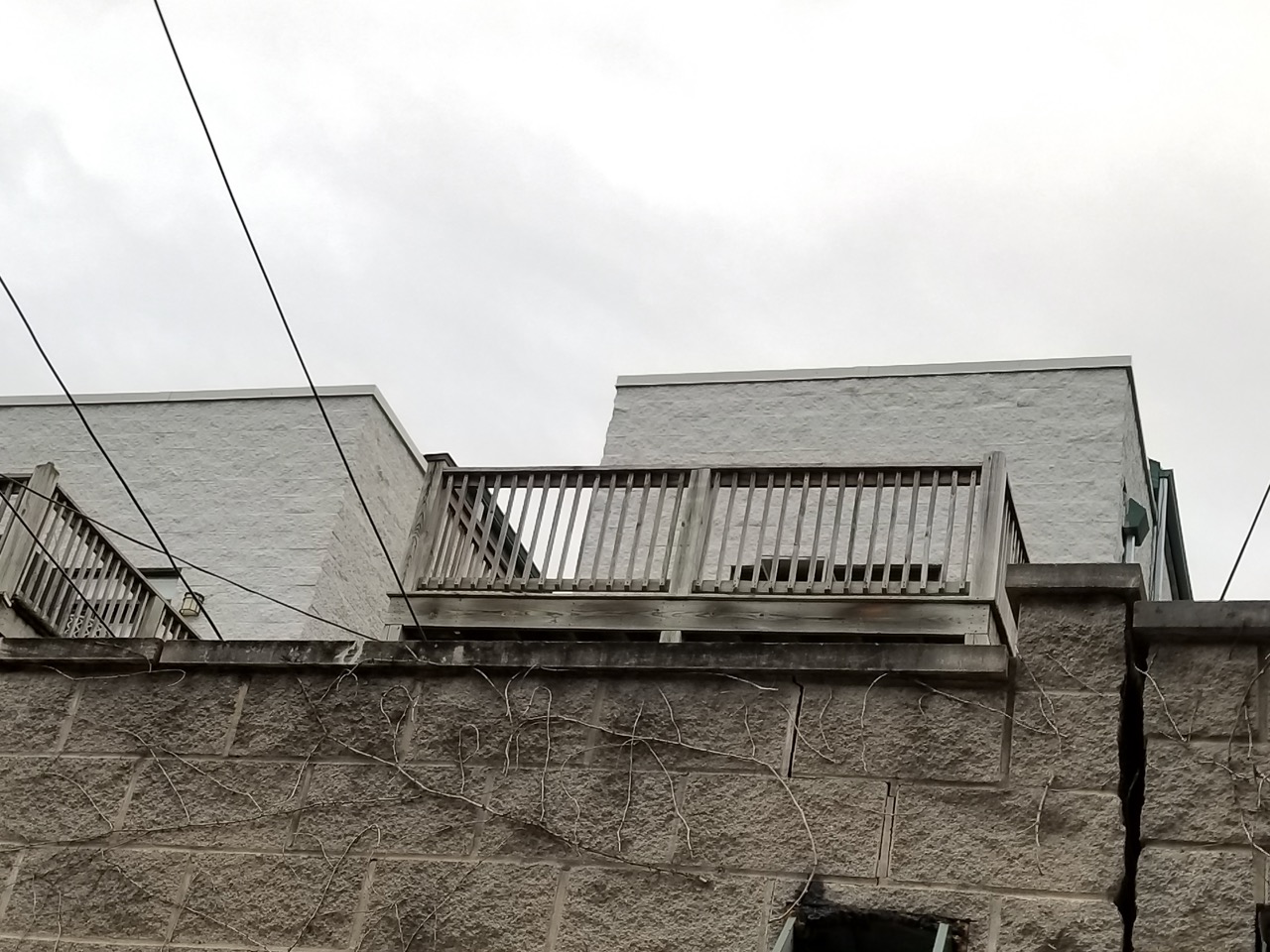 Amezaga said the city's building inspection department was notified of the collapse.
Gregg Cunningham, a spokesman for the Department of Buildings, confirmed building inspectors were onsite at the scene on Thursday. 
They believe "the exceptionally heavy weight load being carried up the stairs exceeded the limit the porch could support," he said.
The building, built in 1999, has no history of code violations.