WICKER PARK —  A "Flyboy" by artist Hebru Brantley has returned to Wicker Park.
The goggle-wearing African-American boy superhero partly inspired by the Tuskegee Airmen now graces the Wood-street side of a corner building at 1401 N. Milwaukee Ave. in Wicker Park.
Related: New Hebru Brantley Mural Coming To Wall Where One Of His Earliest Works Was Accidentally Removed By City
"It's great to be back," Brantley said.
Other flyboys will likely join the first flyboy in the coming days. The building's owner Robert Stiebel previously said Brantley is welcome to use the entire side of the large building as a canvas.
"My main thing is, to put a flyboy back on this wall, keep it simple," said Brantley, who divides his time between Pilsen and New York City.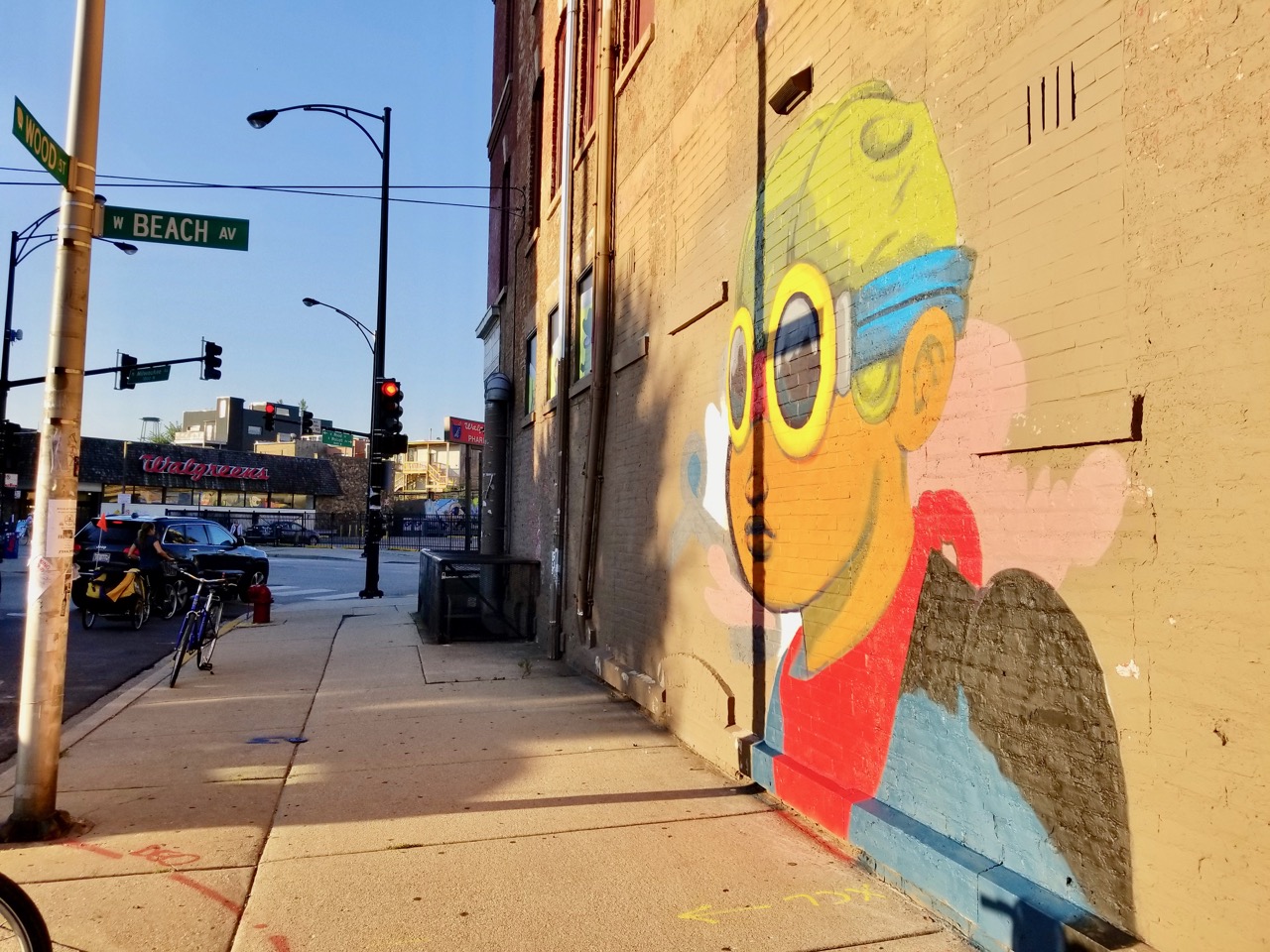 Stiebel said people are already taking photos in front of the mural.
"I have no talent myself but am very impressed with people like Hebru who do," Stiebel said.
Brantley started the mural on Monday and expects to complete it by the end of the day Tuesday. The forthcoming work replaces a 2008 mural featuring variations of a character Brantley calls "Flyboy." 
City Graffiti Blaster crews painted over Brantley's longstanding mural this spring. The Wicker Park Bucktown Special Service Area No. 33, a taxpayer district which brands itself as "WPB," invited Brantley to paint on the same wall again.
RELATED: Despite Destruction Of More Public Art By City Crews, Alderman's Plan For Mural Registry Stalls
Since the original mural had a special place in Brantley's heart, he has not requested any payment for the new mural, outside of being reimbursed for materials, according to Brent Norsman, chairman of the Special Service Area No. 33.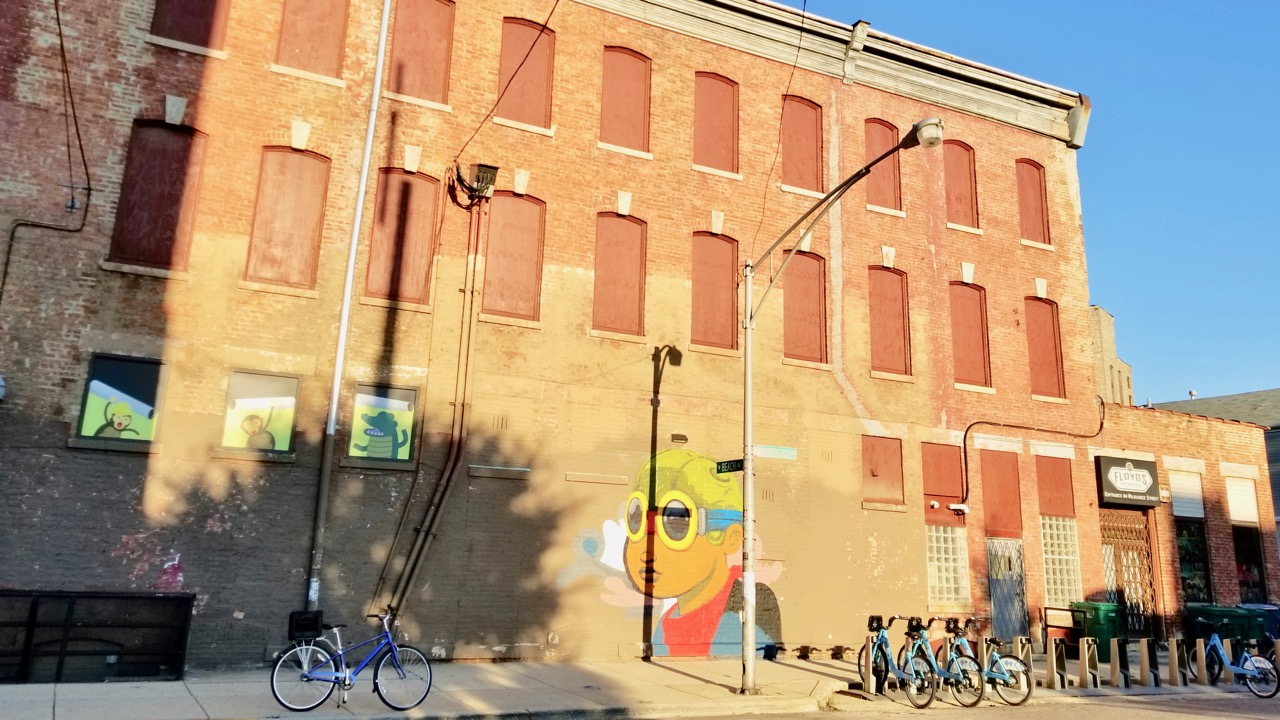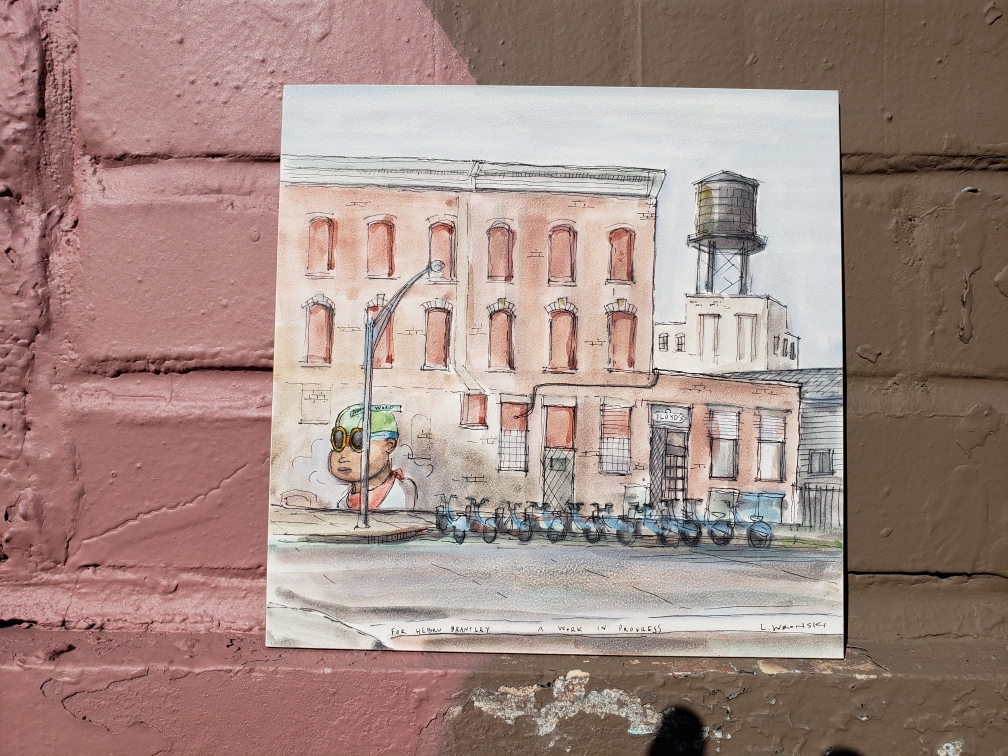 Do Wicker Park stories matter to you? Subscribe to Block Club Chicago. Every dime we make funds reporting from Chicago's neighborhoods.