BRONZEVILLE — Widely regarded as the largest African-American parade in the country, the 89th annual Bud Billiken Parade expects to draw thousands to Bronzeville and Washington Park for a celebration of community, education and culture Saturday.
The parade steps off at 10 a.m. Saturday at the intersection of Oakwood Boulevard and King Drive, with rapper Vic Mensa and actor Deon Cole presiding over the parade as grand marshals. The parade will then head south on King Drive to 51st Street, and will continue on Elsworth Drive from 51st Street to Garfield Boulevard. The parade is expected to wrap up at about 1:30 p.m.
A Back To Bud festival with children's activities, school supplies, a mini-job fair and on-site services is from 1-4 p.m. in Washington Park, 5531 S. King Dr. Music at the fest will include '80s and '90s music from DJs Phantom, Sundance, Emmanuel, Lil John, Roc & Titan.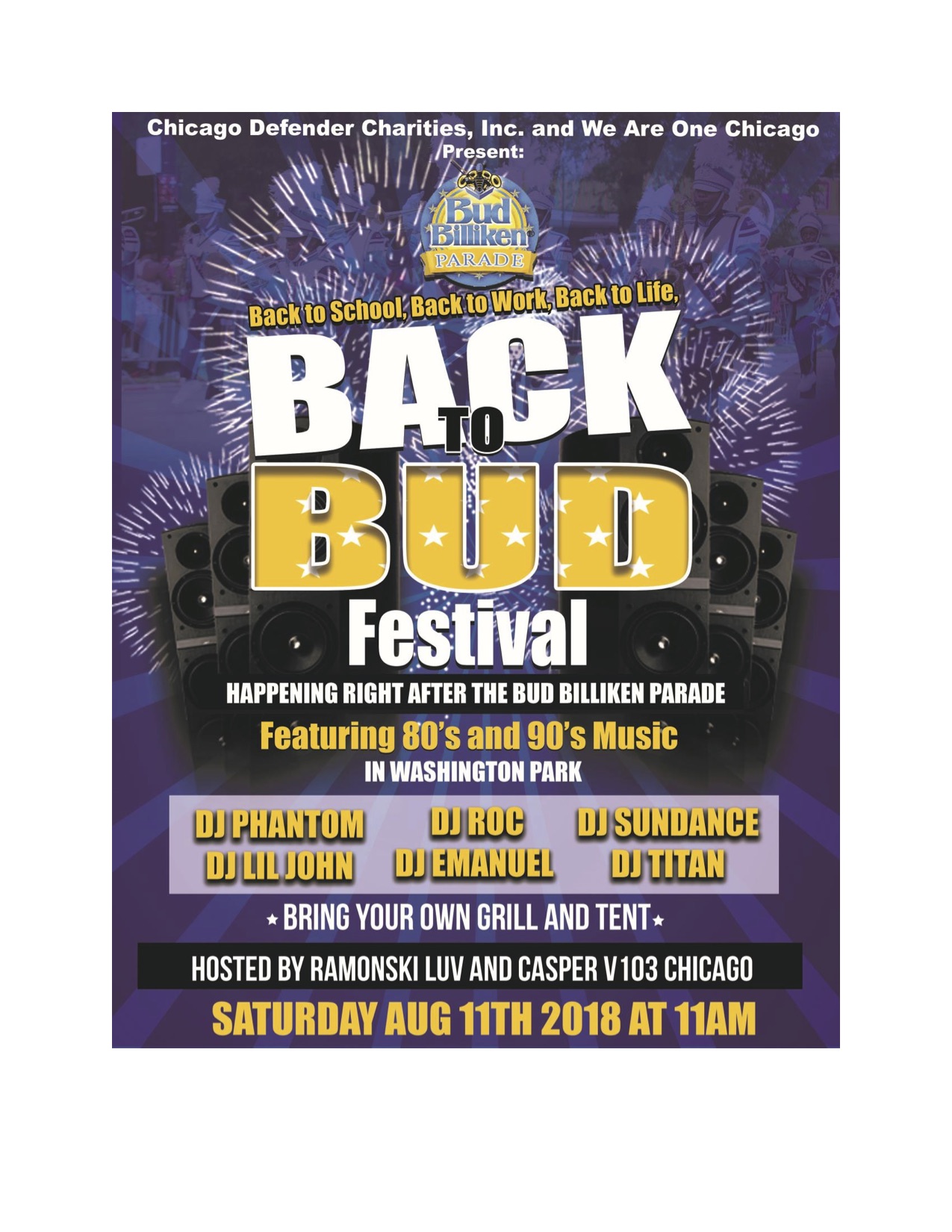 Hosted by the Chicago Defender Charities, Inc. the theme of this year's parade is "Back to School, Back to Work, Back to Life, Back to Bud." It aims to highlight one of the initial goals of the event — uniting and connecting people.
The parade and festival is timed to be a back-to-school rally and honors founder Robert Sengstacke Abbott, founder of the Chicago Defender Newspaper, one is one the oldest African-American-operated newspapers.
This year, more than 150 groups are expected to march in the parade including one of the annual unofficial headliners, the South Shore Drill Team.
For more information visit budbillikenparade.org.