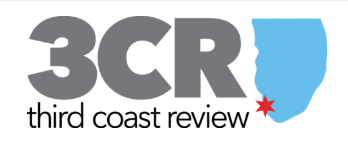 This weekend preview was created by Third Coast Review, which has been bringing Chicago news, previews and reviews about theater, film, music, visual arts, books, food, museums and beyond since January 2016. 

CHICAGO – Looking for something fun to do this weekend? Well look no further because we have rounded up some of the great events that are going on in the city.
Let's get on with your curated weekend.
FRIDAY – SUNDAY, AUGUST 10th – 12th
Chicago Hot Dog Fest 2017 @ Chicago History Museum, 1701 N. Stockton Dr., Friday & Saturday 11:00 a.m. – 9:00 p.m., Sunday 11:00 a.m. – 8:00 p.m., All Ages
WHAT: Celebrate the 125th anniversary of the World's Columbian Exposition by indulging in some delicious tube-shaped meat
SO WHAT: The Chicago Hot Dog Fest celebrates all the possibilities that a hot dog can experience. Chicago's great hot dog vendors will offer both traditional and new takes on the standard encased meat. You can enjoy some cold beverages to wash down all the amazing hot dog-themed food while going around and enjoying the rest of the festivities. There will also be plenty of games and a stage to hear great music! Check out more details on their event page!
NOW WHAT: Admission to the festival is a suggested $5 donation! Food and drink are available for purchase using Hot Dog Dollars!
FRIDAY, AUGUST 10th
Flame – Sentrock Solo Show @ Galerie F, 2415 N. Milwaukee Ave., 6:00 p.m. – 10:00 p.m., All Ages

WHAT: Sentrock's only solo exhibition of the year
SO WHAT: FLAME – SENTROCK $OLO $HOW will feature fresh and original works on canvas and ink illustrations depicting Sentrock's iconic characters holding onto the flame that, at times, seems difficult to keep alive. Sentrock interprets themes of hope, inspiration and freedom with this great new exhibition.
NOW WHAT: As always, this opening reception is free! The show runs through September 2!
Thalia Hall Architectural Tour @ Thalia Hall, 1807 S. Allport St., 6:00 p.m. – 7:30 p.m.

WHAT: A chance to see all the beauty of Thalia Hall.
SO WHAT: Thalia Hall, a historic landmark located in Chicago's Pilsen neighborhood, was founded by John Dusek in 1892 as a neighborhood establishment. Closed to the public in the 1960s, Thalia Hall remained virtually untouched until the end of 2013 when 16" On Center owners, Bruce Finkelman and Craig Golden, continued Dusek's vision by re-establishing Thalia Hall along with Michelin-starred Dusek's, Punch House, and Tack Room. The event will feature a cocktail reception, architectural tour of all four concepts, and food and beverage tastings.
NOW WHAT: Tickets are $39.
SATURDAY, AUGUST 11th
The Lagunitas Beer Circus @ Douglas Park, 1401 S. Sacramento Dr., Noon – 5:00 p.m., 21+
WHAT: A perfect mix of beer, circus and fun!
SO WHAT: This very strictly 21+ show will feature beer from Lagunitas (first one is free!) and guest brewers. There will be plenty of food trucks on hand to keep you fed while you enjoy 100+ performers entertaining you with a variety of shows including burlesque, aerialists , sideshows, roving marching bands and more! There will also be plenty of prizes to win from midway games and costume contests!
NOW WHAT: Tickets are $40.
AMFM Presents: "The First Course" with Black and Brown Babes @ AMFM, 3559 W. Arthington St., 3:00 p.m. – 7:00 p.m., All Ages
WHAT: Community coming together for a feast!
SO WHAT: Join AMFM at Homan Square Park for the second of the FEAST festival series, The First Course! Bring a dish to share for a Community-Wide Potluck with live art and performances, vendors, and food, in collaboration with the Black and Brown Babes Collective!
NOW WHAT: This event is sponsored by the Chicago Park District's Night Out in the Parks and is free and open to the public.
Steve Hauschildt "Dissolvi" Release Show feat. Julianna Barwick @ Sleeping Village, 3734 W. Belmont Ave, 9:00pm, 21+
WHAT: Beautiful sounds in Chicago's newest and coolest venues
SO WHAT:Steve Hauschildt's minimal electronic beats are imbued with subtle energy. His forthcoming LP Dissolvi  will add human vocals from the amazing Julianna Barwick, a collaboration that is already sounding wonderful thanks to single "Saccade". Joining them will the ambient sounds of Michael Vallera an the visual art of Kim Alpert.
NOW WHAT: Tickets are $13 in advance, $16 at the door
¡Esso! Afrojam Funkbeat, Sandra Antongiorgi, Beats y Batería @ Martyrs', 3855 N. Lincoln Ave., 9:00 p.m. – 11:00 p.m., 21+
WHAT: One of the coolest local bands is celebrating their vinyl release!
SO WHAT: Esso Afrojam Funkbeat takes elements of world music and brings them into a local preservative, adding in beautiful urban poetry and glorious group singing. Joining them will be the soulful voice of Sandra Antongiorgi and the classic meets electronic sounds of Beats y Batería !
NOW WHAT: Tickets are $10 in advance and $12 at the door!
SUNDAY, AUGUST 12th
Millennium Park Music Series: Whitney & NE-HI @ Millennium Park, 201 E. Randolph St., 6:30 p.m. – 9:00 p.m., All Ages
WHAT: Another year of the fantastic Millennium Park Summer Music Series
SO WHAT: This year's exciting lineup continues to take cues from both internationally known performers to local artists that are more than worthy of such an impressive spotlight. Tonight the series will feature two unbelievably talented local acts: Whitney and their unique blend of 70s rock and slightly country bend and NE-HI boisterous and joyous rock!
NOW WHAT: All shows in this series are free and will start at 6:30 p.m. rain or shine.
Comfort Society: High Concept Labs @ Comfort Station Logan Square, 2579 N. Milwaukee Ave., 1:00 p.m. – 3:00 p.m., All Ages
WHAT: A conversation with some incredibly interesting artists
SO WHAT: Comfort Society will be welcoming Andy Slater (a legally blind musician, audio engineer, author, and disabilities advocate) and Aquil Charlton (skilled rapper, DJ, and electronic musician) to talk about their work. Slater and Charlton are currently part of the High Concept Labs Sponsored Artist Program, which is a highly selective four-month residency available to artists from a wide range of disciplines.
NOW WHAT: It's free!
Beach Bunny (EP Release), Mt. Pocono, Lettering, Girl K @ Subterranean, 2011 W. North Ave., 8:00 p.m., 17+
WHAT: An EP release you don't want to miss!
SO WHAT: Help celebrate Beach Bunny's new EP Prom Queen with a party worthy of the release. You can jam out to their power pop tunes and indulge in some more amazing bands like Mt. Pocono, Lettering, and Girl K ! Also, prom attire is highly encouraged!
NOW WHAT: Tickets are only $10!
Did you enjoy this article? Please consider supporting Third Coast Review's arts and culture coverage by becoming a patron.