ALBANY PARK — Customers at a popular paleteria in the Albany Park neighborhood had to duck for cover as a gunfight erupted outside the business Thursday night.

No one was injured but two storefronts in the 3000 and 3100 block of West Lawrence Avenue were damaged from the gunfire at about 10 p.m. Thursday. The gunfight involved people in two vehicles and shell casings were recovered at the scene, police said.
A video camera captured a silver four door sedan with a rear passenger leaning out of the window and firing what appears to be a handgun in the direction of a black four door sedan, Officer Jennifer Bryk, a police spokesperson, said Friday morning. In the video, a black four door sedan is seen briefly stopping and and "muzzle flashes" are seen coming from the driver's side window, Bryk said.
No one is in custody, said Officer Hector Alfaro, another police spokesperson.
The window of La Michoacana Premium, 3108 W. Lawrence Ave., was hit by one of the bullets fired.

Carl G. Wiley was inside the paleteria, which sells ice cream and Mexican paletas. He and his girlfriend dropped to the floor when they heard gunfire outside. As the shots rang out they crawled on the floor, first to the bathroom and then to the business's back door, to get away from the gunfire.

The paleteria is a popular place for families and neighbors, with lines typically extending out the door, because of its selection of fresh Mexican treats. 

The person who answered the phone at La Michoacana Premium on Friday morning declined to comment on the gunfire.

On Friday afternoon Ald. Deb Mell (33rd) spoke to business owners and community members where the shooting happened.
"It's an upsetting situation because no resident should have to experience this at a beloved business. But you can't plan for a random act," said Jason Hernandez, Mell's chief of staff. "Outside of these shootings it's been a very quiet summer in Albany Park, with residents taking ownership with their community."
The gunfight outside the paleteria happened about two blocks south and a week after a 19-year-old man was fatally shot in the head.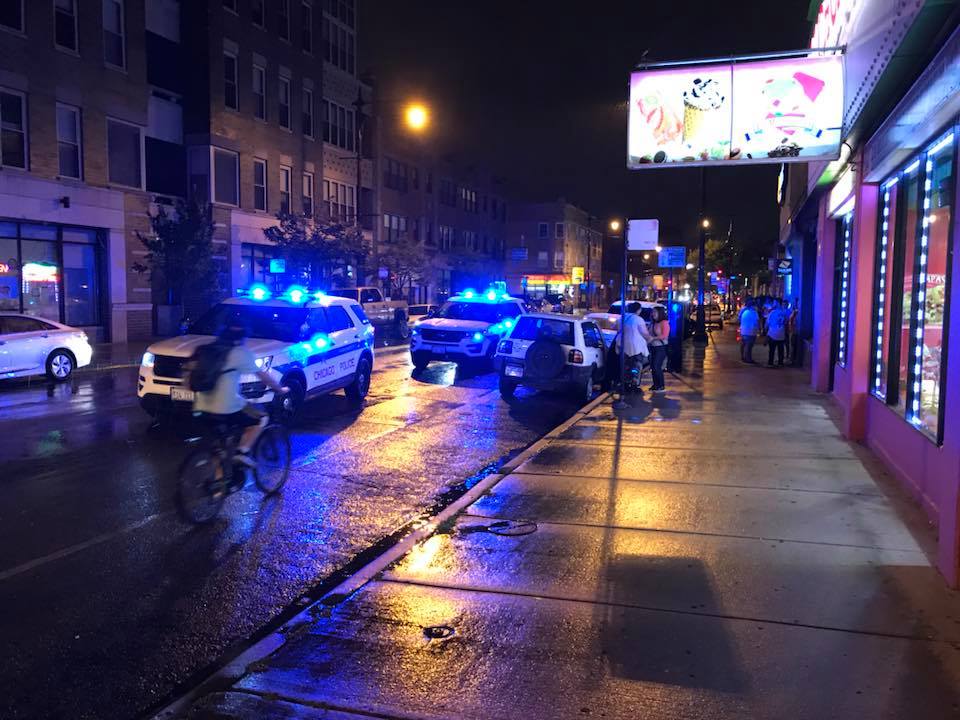 Last Thursday, Carlos Pagan, 19, was walking with friends in the 5000 block of North Albany Avenue around 11:15 p.m. when a gunman in a dark SUV fatally him. Police say the murder was a possible case of mistaken identity.

RELATED: Albany Park Neighbors Help Pay Funeral Costs In Possible Mistaken Identity Murder

And last Wednesday a gunfight between a man in a dark colored vehicle and a man in a silver truck broke out during the evening rush hour.

That shooting happened in an alley in the 5600 block of North Virginia Avenue, about a mile north of the paleteria, around 6 p.m.  No one was injured in that shootout, but a 79-year-old man's home was damaged by gunfire.
"Area North detectives are still investigating the other two incidents," Bryk said.
An additional 30 police officers will come to the 17th Police District by the middle of September, Hernandez said. 
At 6:30 p.m. Friday, the 17th District is hosting an outdoor roll call at 3700 N. Troy St. Hernandez said the roll call was scheduled before Thursday's shooting happened.
Anyone with additional information regarding this or last week's shootings can reach Area North detectives at 312-744-8261.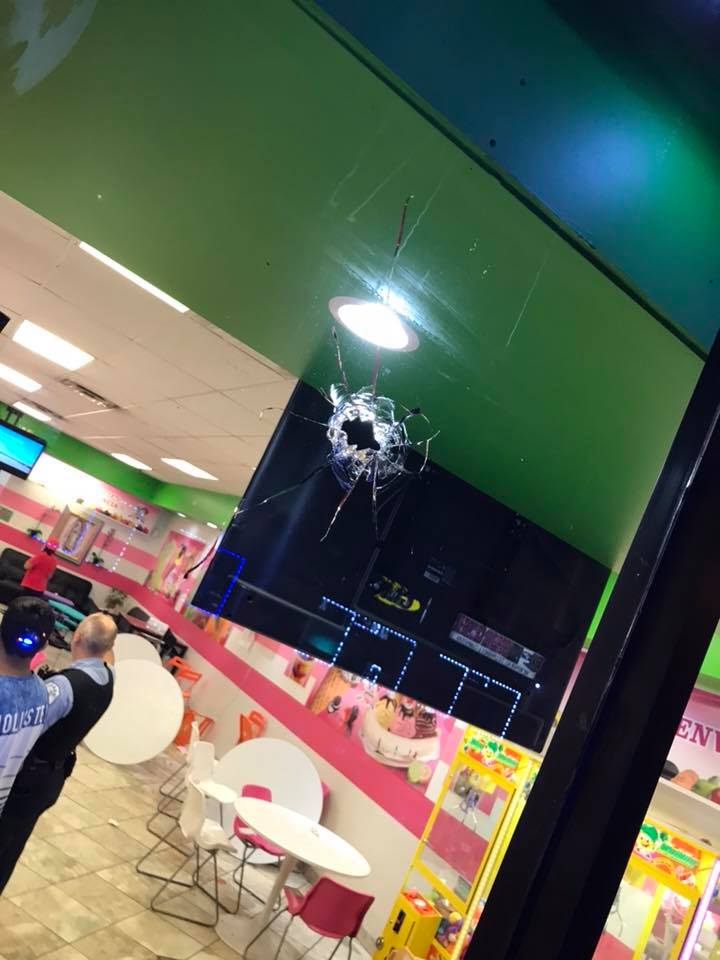 Do stories like this matter to you? Subscribe to Block Club Chicago. Every dime we make funds reporting from Chicago's neighborhoods.