OLD TOWN — For Brian Wassel, there are worse things than picking up dog poop when out walking his golden retriever puppy.
In the three months since he started, Wassel estimates he's hauled more than a thousand gallons of trash from the bins along the 1400 block of North Sedgwick, about a half mile from his home.
"The street is just completely filthy; I couldn't just keep walking through trash," Wassel said. "I'd be walking my pup [Kobe] and he would just go after all the garbage."
The stretch of Sedgwick is an area often bustling with foot traffic from commuters en route to the Brown Line. Wrappers, cans, glass bottles, paper bags and boxes that once housed Chicken McNuggets litter the sidewalks and roads to an unusual degree.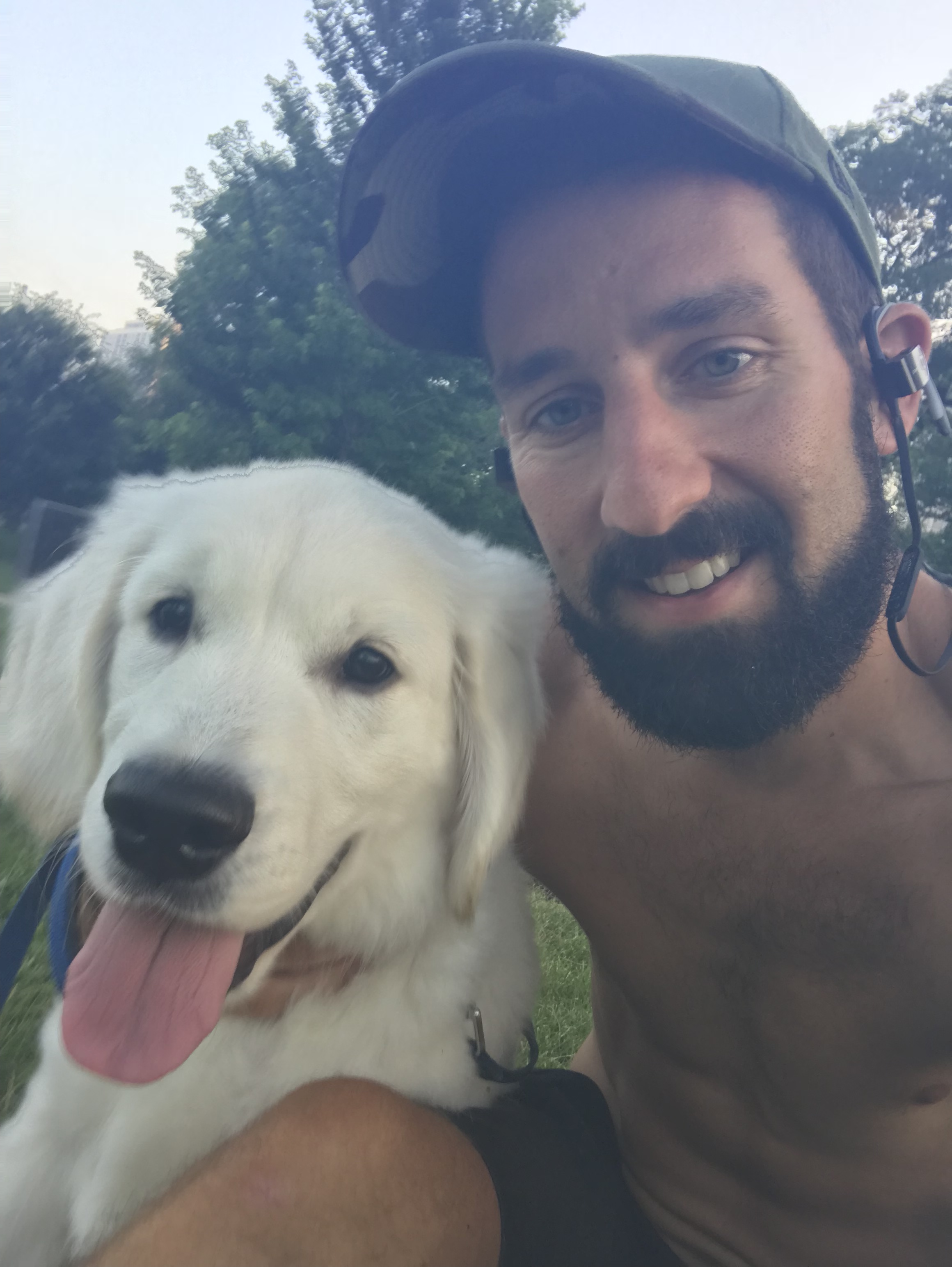 Wassel first tried to fix the mess by placing a single black plastic garbage can near Schiller and Sedgwick streets, but it was stolen only a few days later. Instead of quitting, he bought five more trash cans, but this time tied them to trees and street signs to prevent wannabe garbage men from running off with his goods.
"I've thrown out more than a thousand gallons at this point," the 30-year-old IT consultant said. "Every other day I'm picking them up. The garbage here is out of control."
Each trash can has a note taped to the lid that includes Wassel's phone number along with a message: "Please throw garbage here!!! Now hiring part-time."
An employee at Art on Sedgwick, 1408 N. Sedgwick St., is the only person who has called Wassel since he placed his first garbage can on the sidewalks nearly three months ago. Wassel said the employee voluntary helps him empty out the trash cans, adding that he declined his $10 an hour offer.
'A Thorn For a Long Time'
Although trash can be found nearly anywhere in Chicago, the area near the Sedgwick Brown Line features an abnormal amount. Ald. Walter Burnett Jr. (27th) described the situation by saying, "the area wasn't always this filthy — it was actually filthier."
Burnett, who was unaware of Wassel's side project, said he attributes the previous, larger mess to two now-closed convenience stores — one that was in the 1400 block of Sedgwick and the other nearby at Orleans and Schiller streets, across the street from the former Noble Horse Theatre.
"Kids would go to the store, buy stuff and throw stuff on the ground," Burnett said. "The store on Orleans was a nightmare."
"Sedgwick Street has been a thorn for a long time with garbage," Burnett said. "It slowed down a lot since the convenience stores closed and I guess because this guy has been putting garbage cans out. I commend that guy."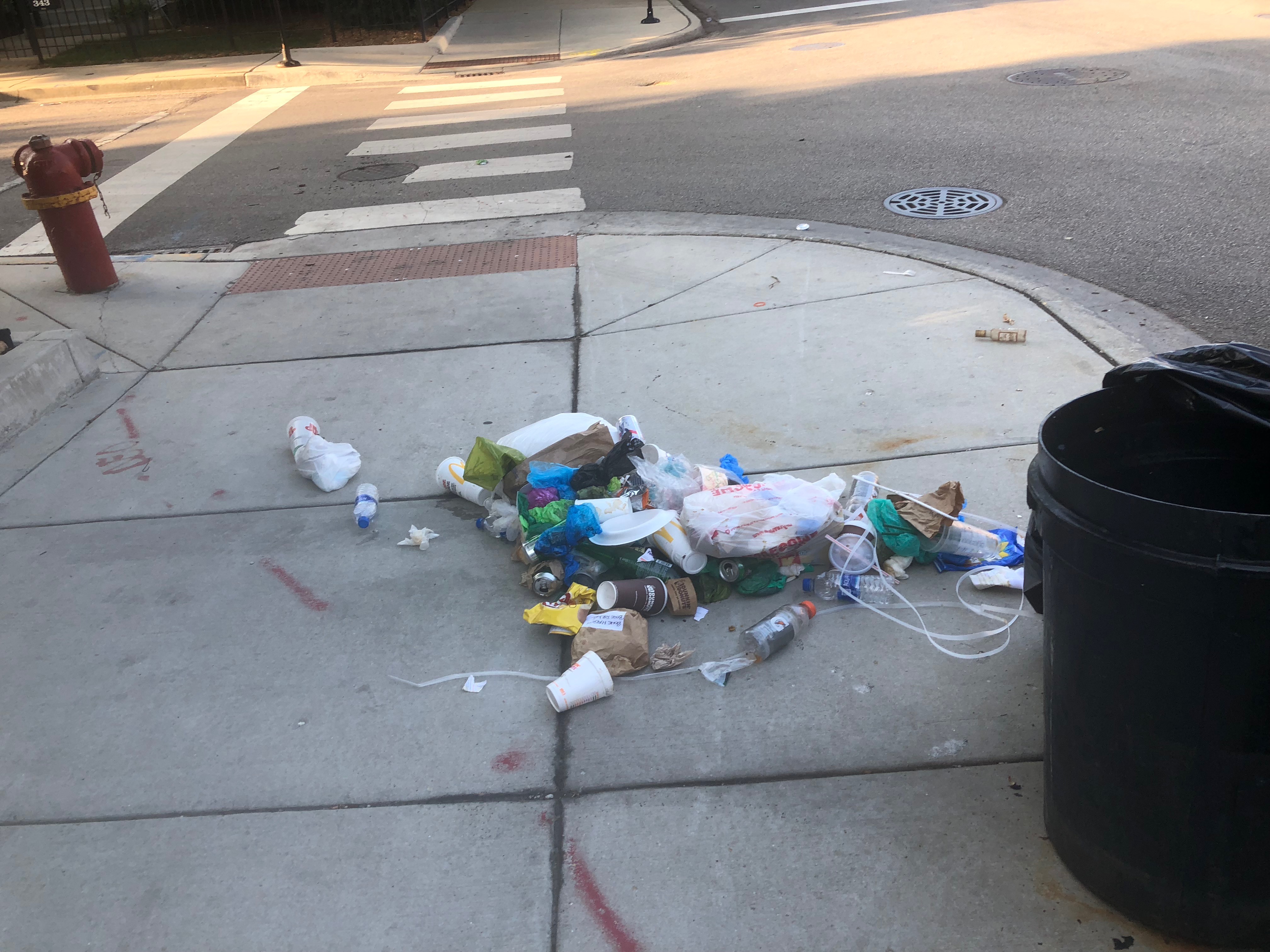 There are six metal-framed city garbage bins from the train station to Goethe and Sedgwick streets, a 0.3-mile stretch, but all are often overflowing with trash. Adding more trash cans along the strip isn't easy, Burnett said.
Previously, aldermen carried significant weight in where and how trash was collected in their ward; a phone call to the Streets and Sanitation superintendent would often remedy any garbage-related problems. However, the city switched to a so-called grid system in 2015 in an attempt to decrease a budget deficit. The move consolidated the city's entire fleet of garbage trucks, forcing them to cover a larger area and follow a meticulously outlined route to collect trash.
Adding more trash cans would in turn create a ripple effect and throw everything out of sync, Burnett said. "Our ward superintendents don't have much control anymore," he said. "If they go outside the grid it takes up some of their time and makes them late for all their other pickups."
In the meantime, Burnett said he would actively look for solutions to Sedgwick's trash problem after being contacted by Block Club Chicago.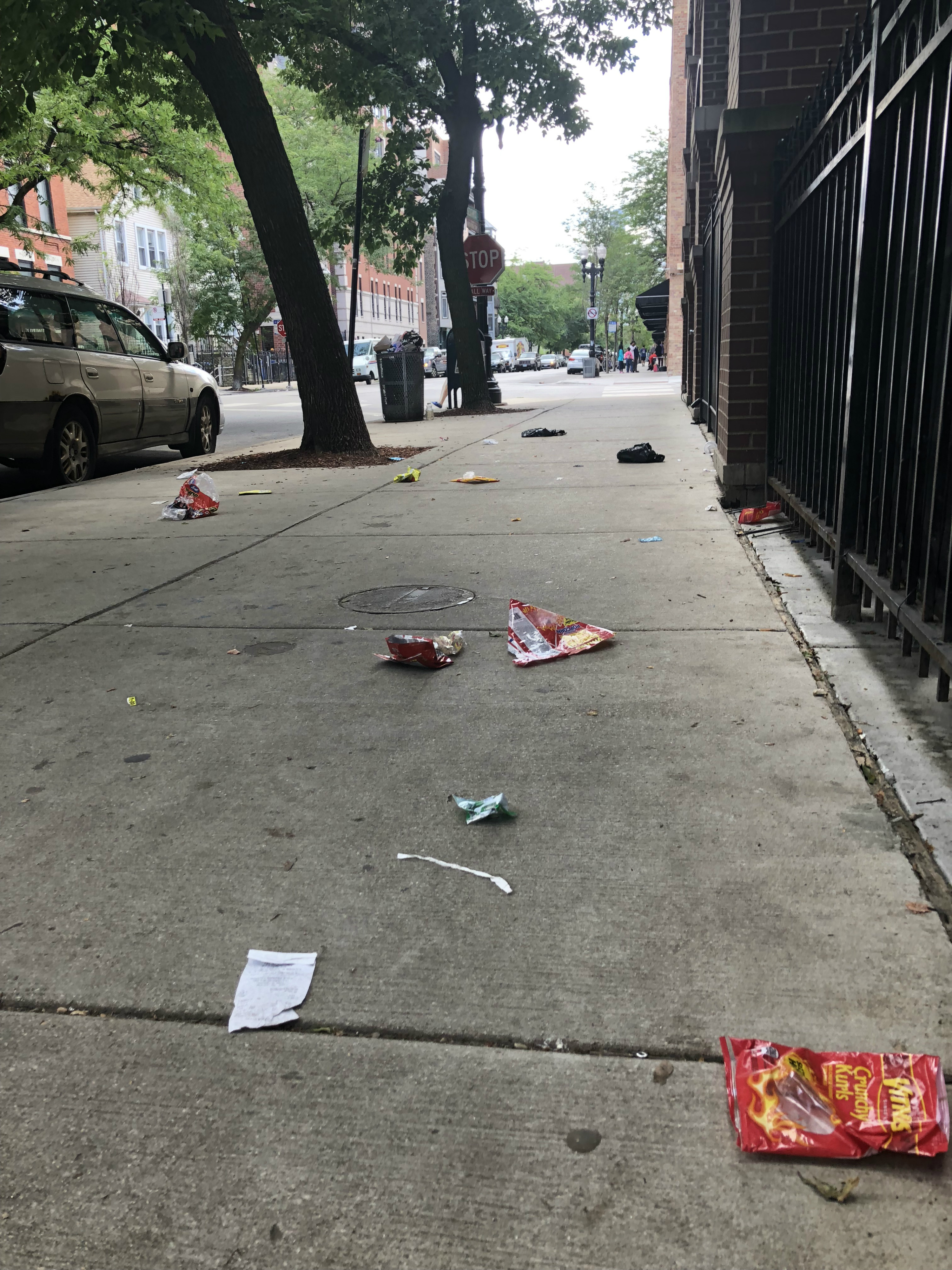 Adding more trash cans may result in larger problems
One city employee with direct knowledge of the city's trash collection said adding more trash cans presents unforeseen challenges.
"One of the hurdles is people start to get lazy and when they go outside to throw the trash they don't throw it in the Dumpster," the person, who asked to remain anonymous as they were not authorized to publicly speak about the matter, said. "Instead, they throw it in the garbage cans along Sedgwick."
An unauthorized dog park at Schiller and Sedgwick, along with a construction project for new condos where Noble Horse Theatre once stood, has attracted many, many rats, the person said.
"Whenever there's new development, that's when the rats come out," the person said. "They have their burrows underneath the ground. … If garbage cans are added and not cleaned up, then it presents a higher risk for rodents."
The city worker said the area presents challenges perhaps not found elsewhere in Old Town. "Just this morning I'm driving down Sedgwick and one of the liners from the trash cans was taken out," the person said. "People who live in the area saw garbage on the sidewalk, and there's a lot of dog poop in there and that attracts rodents."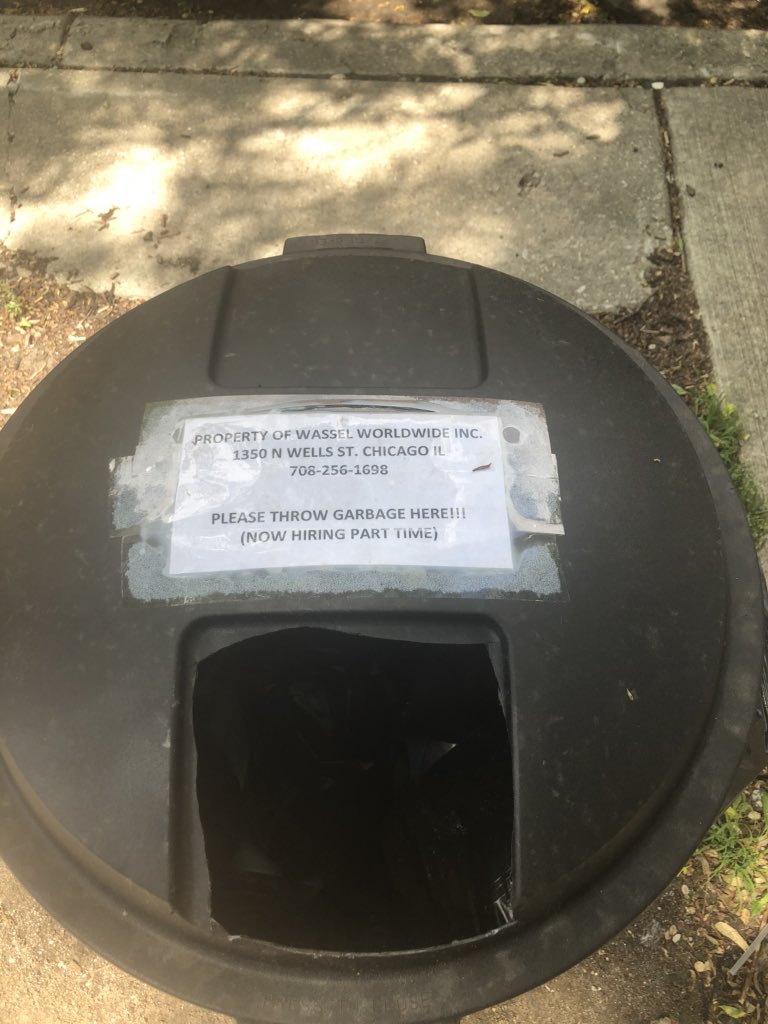 Nearby Wells Street, home to many bars, spas and restaurants, is pristine in comparison to Sedgwick, despite seeing significantly higher foot traffic. Burnett says that's because the popular strip is a "special service area," where people are hired through the use of tax dollars to keep the area tidy.

"I know we have trash on Sedgwick Street," Burnett said. "Wells Street is a special service area, so they hire extra folks who clean up the area. That would take people to commit to pay a few extra in taxes to make that happen, though."