IRVING PARK — Pitmasters and craft brewers will show off their skills at the Old Irving Park Beer & BBQ Challenge this Saturday.

"The rules are that the barbecue itself has to be cooked on the grounds," said Jaime Guerrero, one of the event's organizers. "So, a lot of them will come on Friday and just cook through the night and have it ready for the festival on Saturday. It's one of the most fun parts for those that participate in the challenge."

The 5th annual Old Irving Park Beer & BBQ Challenge starts this Saturday at 1 p.m. at the St. Viator School and Parish campus, 3644 N. Kedvale Ave. This year's challenge will feature 22 BBQ chefs in competition.

Coordinated by Epic Builders and Haymarket Pub & Brewery, tickets start at $60 and last year the festival raised $50,000 for student programs, facilities and athletics at St. Viator, Guerrero said. Since its inception the challenge has raised nearly $120,000 for the parish and school.

"As a chef and former Texan who loves to barbecue, we arrived at an idea to do a fundraiser that would not be just another barbecue or craft beer festival in Chicago," he said.

As in previous years, each BBQ team will be paired with a local craft brewery. This year includes 40 beers from returning breweries like Haymarket Brewing, Revolution Brewing Company, Half Acre Beer Company and Solemn Oath Brewery alongside newer additions like Old Irving Brewing, ERIS Brewery and Cider House and Sketchbook Brewing Co.

"We decided to just make it a bit of a challenge and invite local amateur cooks for the most part, to come in and compete for the best barbecue," Guerrero said. "But also pair them with actual local craft breweries to make sure that it connects and pairs well with the barbecue."

A handful of brews on tap Saturday will be exclusive to the event, like a Koval Gin barrel aged beer from Lake Effect Brewing Company's 2018 barrel program.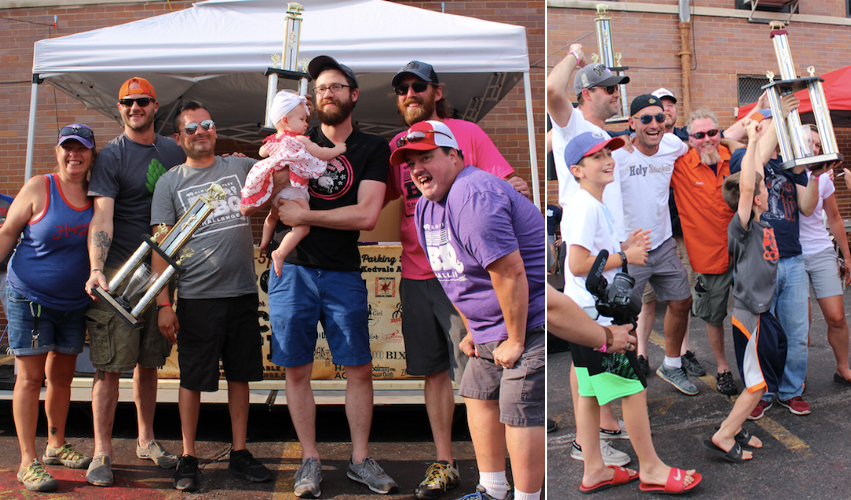 This year will also feature Smoque BBQ Pitmaster Barry Sorkin, chef and restaurateur Lisa Fosler Kelly and Jennifer Breckner, a beer pairing expert from Brooklyn Brewery, as judges in the competition's expert panel.
"The attendees of the event get to be the judge to see who truly had the best beer and barbecue pairing," said Guerrero. "So, the way it works is competitors get to win people's choice awards or expert panel choice awards."