CHICAGO — Women in Chicago spent a century fighting against prohibition of abortion, working both "underground" and in public to make it safe and accessible.
Abortion in Chicago was always practiced regardless of how legal it was, but the safety of the procedures varied widely — there were "people who die [and] people who survive and have many" abortions, said Leslie Reagan, a historian and University of Illinois professor who wrote "When Abortion Was a Crime" about the history of abortion in Chicago. 
Seeing women die from abortions led Margaret Sanger to found Planned Parenthood in New York City in 1916 and prompted her to push for accessible family planning options for women, Reagan said. Planned Parenthood's clinics initially focused on preventing pregnancy so women wouldn't have to go through "potentially dangerous abortion procedures," Reagan said.
Planned Parenthood in Chicago started with one health center in the Loop but has now expanded and has several locations across the city, said Brigid Leahy, Planned Parenthood director of public policy.
Beyond helping women with abortion access, Planned Parenthood provides breast exams, Pap smears, contraceptives and family planning. The organization has also taken on a role as an advocate for women's healthcare while expanding its services to men and transgender people, Leahy said.
As debate heats up over whether President Donald Trump's choice of conservative Judge Brett Kavanaugh for the Supreme Court could lead to the reversal of Roe v. Wade, Block Club Chicago looks back at how women fought for access to abortion for all and for better healthcare in Chicago.
Abortions Happened, But No One Talked About It 
Abortion was not always illegal in Chicago: In Illinois, abortion was criminalized from the point of inception in 1867, Reagan said. Before then, there was nothing to say that abortion before "quickening" — when a woman feels a fetus move — was a crime.
Chicago's first birth control center opened in The Loop in 1924, Leahy said. That clinic became part of Planned Parenthood in 1942.
But even with access to birth control like those clinics provided, women continued to use — and have always used — abortion when contraception failed, Reagan said.
"If contraception doesn't work, there has long been an acceptance among Americans that, well, in certain situations abortion's OK," Reagan said. "They just didn't stand on a podium and talk about it."
In the 1930s, abortions became safer with the help of antibiotics, and there were clinics in Chicago that were "very good," Reagan said. Some practitioners were also quite open about their work and had business cards, she said.

Interrogating Women On Their Death Beds
While abortions became safer and clinics more open, Chicago Police cracked down and raids on abortion providers became more prevalent in the '40s, Reagan said.
"Doctors and police [would] interrogate women in hospitals who come in from emergencies, interrogate them about who did the abortion, who was the source of the pregnancy and threaten them and ask them questions on their death bed … which was horrible," Reagan said.  
Chicago Police would try to catch women when they were "at the moment" of getting an abortion, Reagan said. They'd then take the abortion clinic's medical records, operating tables, instruments and force women to testify, threatening to put their names out to the public through newspapers if they didn't, Reagan said.
Those tactics caused more fear among women and people who provided abortions. During the crackdown of the '50s and '60s, women had to resort to "clandestine" meetings where they'd be blindfolded and taken somewhere to meet with an abortion provider, Reagan said. They didn't know if the procedures would be safe.
Studies show that during the legal repression of the '50s and '60s, more women of color, low-income women and women without insurance died from abortion than middle-class women and white women, even though women from all walks of life had abortions, Reagan said.
Women with more money were more likely to be able to afford "more expensive and probably better practitioners," Reagan said.
The thought was "it's deadly and the police will arrest you," Reagan said. "Both of those things made people very, very fearful about getting an abortion. The main message to women was that it would kill you. But people went and got them anyway."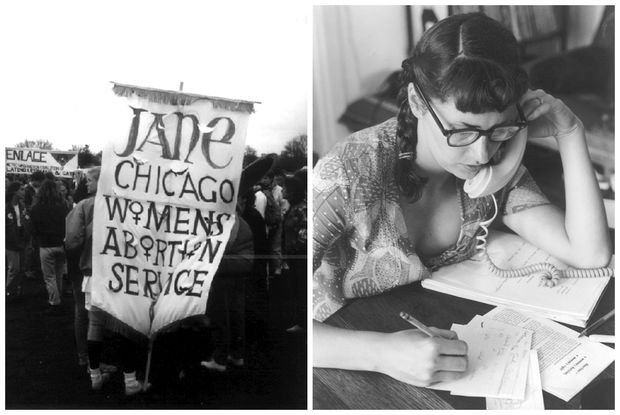 Underground Abortions
The Chicago Police raids continued into the '60s, Reagan said, but toward the end of the decade there was also an expansion of abortion options as well as protests in the city.
There was a "political" effort to provide abortions in Chicago, Reagan said, and people would talk about it openly while providing services "underground."
There were protests and marches, and Planned Parenthood, which became an advocate of women having control over reproductive choices and having access to safe abortions, and groups like the Jane Collective helped Chicago women get safe abortions during that time.
The Jane Collective started in Chicago in 1969. Women could call Jane's phone number, where a member would get information about the woman's medical history and help her reach a counselor who'd talk to her about the abortion and give her the date and address of the procedure, according to the "Historical and Multicultural Encyclopedia of Women's Reproductive Rights in the United States."
A Jane member would follow up with women after the procedure to make sure they were well, and the group used a sliding pay scale to ensure all women could afford to get an abortion, according to the encyclopedia.
Jane helped women obtain an estimated 11,000 abortions until Roe v. Wade was decided in 1973, according to the encyclopedia, and no woman died while in the group's care.
Chicago women could also contact the Clergy Consultation Service about "troubled pregnancies" to help get an abortion, Reagan said, but they'd be forced to speak to a minister, pastor or rabbi, and those figures were typically men.
"They still had to go through this process of kind of getting an OK, and many people found that quite humiliating," Reagan said.
These groups "provided thousands of abortions, but of course only some people knew about them so there were others who were self-inducing their own abortions and then going to hospitals.
"Some of them died as a result."
In the late '60s, Reagan said, Cook County Hospital (now called Stroger Hospital) saw 5,000 women come into its emergency room following an abortion every year. The hospital had an entire ward dedicated to septic abortion cases, the historian said.
"That's one of the results of it becoming harder and harder to find somebody" to provide a safe abortion, Reagan said.
By 1970, abortion was legal in New York and women from Chicago would travel to get access to a safe abortion, heading to New York, Puerto Rico and Mexico, Reagan said.
But even then, women in the city weren't guaranteed a procedure: They'd have to have the money for travel and would need to know that abortion was legal in other places. "You'd have to have quite a bit of money to do that, to fly out of the country or out of the state and also then pay for the service and hotel and all of the rest," Reagan said.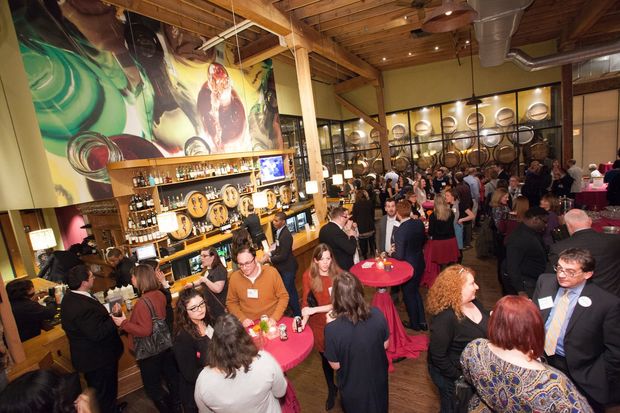 Legalized Abortion
In '71, a federal court said Illinois' abortion prohibition was unconstitutional. The first legal abortion in the state was performed at Grant Hospital in Lincoln Park as protesters marched outside.
Cook County officials planned to appeal the decision to the Supreme Court. But the Supreme Court's ruling on Roe v. Wade in '73 said women, through their right to privacy, had the right to end their pregnancies during their first trimester.
The decision was "especially significant" in Illinois, according to a Chicago Tribune article, because the state's prohibition on abortion had been "waiting for a high court ruling for two years." Benjamin Lewis, who at the time was the executive director of Planned Parenthood Chicago, called the ruling a breakthrough, according to the Tribune story.
As soon as abortion was legalized, the maternal mortality rate plummeted 40-50 percent, Reagan said.
"I mean, all of maternal mortality drops. Almost half of maternal mortality was because of illegal abortion," Reagan said. "As soon as it was legal, those deaths and people coming with injuries into Cook County Hospital disappear."
There were controversies even after abortion was legalized: The Hyde Amendment in '76 made it so Medicaid and federal money couldn't go toward abortions, Reagan said. Anti-choice advocates held a March For Life in the city shortly after Roe v. Wade was decided, according to an Oct. 4, 1973, Chicago Tribune story, and pro-choice and anti-choice rallies continued in Chicago in the '80s and beyond, Reagan said.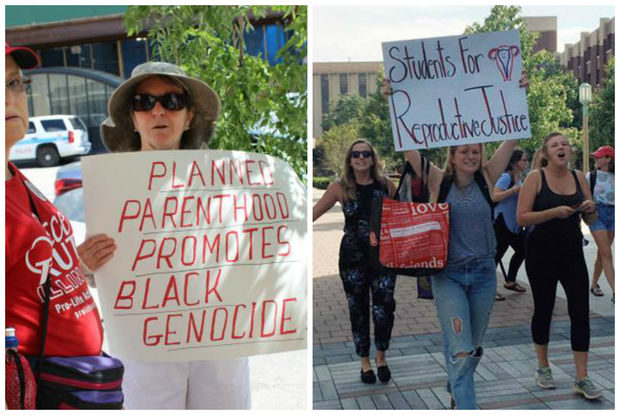 Disagreements and tension continue to present day, with anti-abortion advocates challenging the city's "bubble zone" ordinance as recently as August 2016. The "bubble zone" keeps abortion opponents from protesting near clinics or speaking to patients. At the same time, students at Loyola University called on the university to help them access contraception and abortion services.
Planned Parenthood continues to try to grow its organization in Chicago. The group opened its Near North Health Center in 1986 to provide women with in-clinic abortion services. It was the only non-profit abortion provider in Illinois, something that was "really important" for women in the area, said Leahy, because the Hyde Amendment had limited low-income women's access to health and abortion services.
Planned Parenthood also pushed Stroger Hospital to provide abortions for low-income women at the hospital, Leahy said.
"Unfortunately, most of the counties in Illinois do not have an abortion provider," Leahy said. "Women travel hundreds of miles, they travel from other states, to get an abortion" in Chicago.
When Leahy started in '93, women mainly had two methods for birth control: taking "the pill" or getting a tubal ligation so they'd be sterilized, she said. Women's and men's options have expanded and Planned Parenthood Illinois tries to provide as many approved options as possible, said Leahy.
"We're really trying to do everything to make sure the women of Chicago and the surrounding areas have what they need," Leahy said.
Planned Parenthood Illinois has also expanded its services and is trying to "move forward as a reproductive healthcare provider," she said. It now provides men with no-scalpel vasectomies and is "rolling out" hormone services for transgender men and women, Leahy added.
"Planned Parenthood was founded on the revolutionary idea that women should have the information and the healthcare they need to live strong, healthy lives and fulfill their dreams," Leahy said. "That is what we are going to continue to strive for at Planned Parenthood, for the women and men of Chicago."
This story was originally published in 2016 on DNAinfo.