LOGAN SQUARE — Neighbors are reeling after a massive Airbnb house party in Logan Square ended in a "horrifying" shootout that left two injured, one seriously, on Fourth of July weekend.
Around 3:30 a.m. July 1, Christina Cochran awoke to the sound of what she thought was a series of fireworks.
"I heard some commotion on the street, but being that it was Fourth of July [weekend], I wasn't alarmed by anything right away," said Cochran, a homeowner in the 1900 block of North Lawndale Avenue.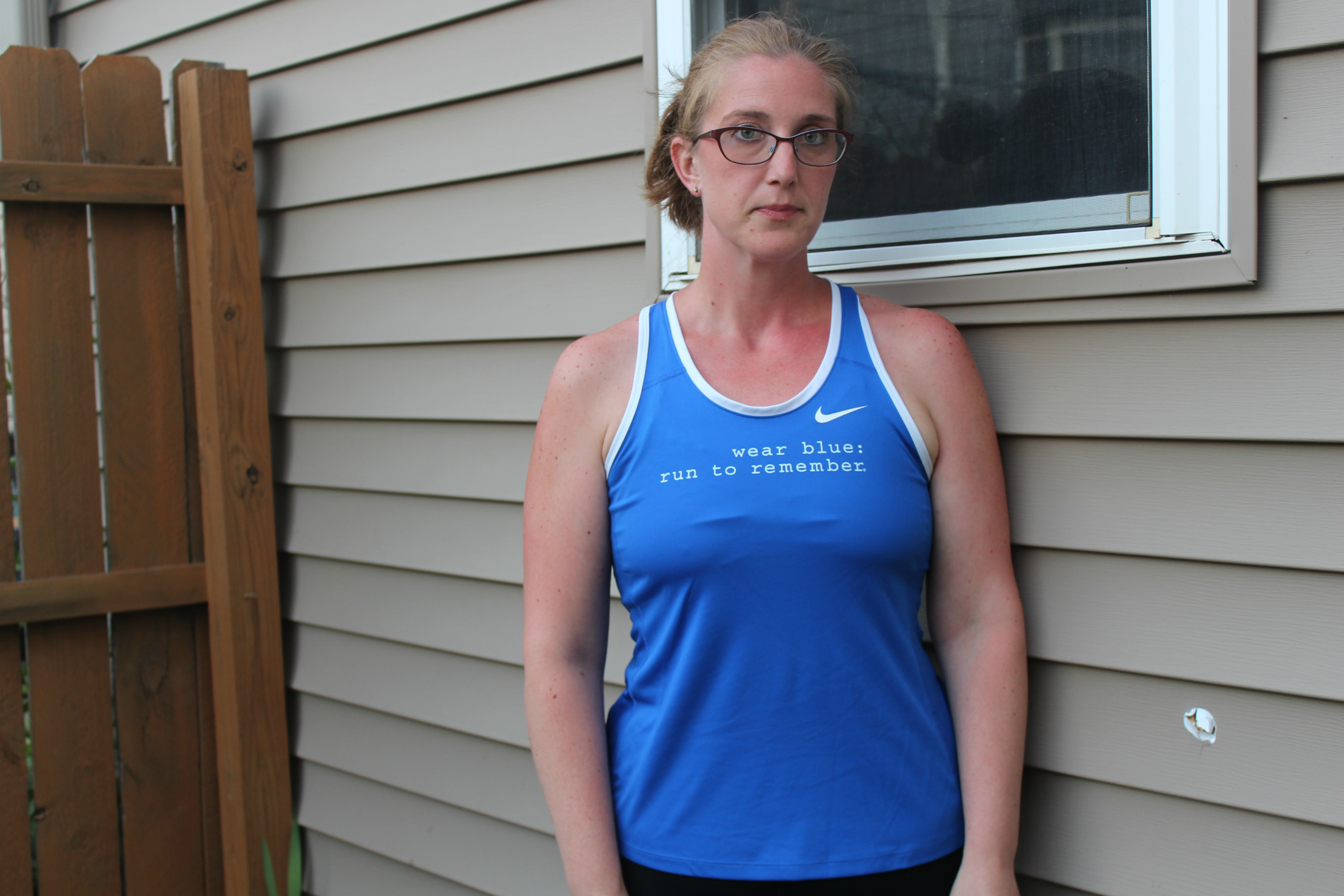 But once the 37-year-old rushed to the window, she saw dozens of people running down the street, cars screeching away, bullets flying  — a full-blown gun battle.
"It was like a war," said Cochran's neighbor, Adam Conolly, who was also woken up by the shootout.
It wasn't until the police arrived that Cochran discovered more than a dozen bullet holes on her property, one of them tracing all the way to her backyard where her children play.
"I was like, 'Oh my God, my kids are home. If my kids had been out there…," she said trailing off.
Police said the shootout stemmed from a party on the block. Two people were injured — a 27-year-old man and a 23-year-old woman, according to police. The man, who was shot in his back, was listed in serious condition, while the woman, shot in her right leg, was listed in good condition. It is unclear if the conditions have changed. Police could not provide updated conditions Tuesday, deferring to the hospitals that treated the victims.
Cochran and her neighbors blame an Airbnb rental for the shooting. They said dozens of people filled the block that night for a party there. The house had never been a problem before that night, according to the neighbors.
A surveillance camera facing the alley next to Cochran's home shows groups of people walking to the party leading up to the shooting. It also shows people running through the alley after gunfire erupts. The video does not show the actual shooting.
Cochran and Conolly said the property owner renovated the house in the spring and started renting the house on Airbnb in the weeks thereafter for up to $459 per one-night stay. Attempts to reach the property owner were unsuccessful.
"Most of the homes in the area have a minimum of a couple nights stay. This one, in particular, you can rent for one night, which poses a risk — they can rent it out and have a party and then they're gone the next day," Cochran said.
Airbnb is currently investigating the incident with law enforcement officials, according to company spokesman Ben Breit. In the meantime, the home-sharing company has taken down the listing and removed the host from the platform, he said.
The home-sharing company also plans to support neighbors under its host protection insurance program, which provides protection against property damage or bodily injury up to $1 million.
Breit called negative incidents like the Logan Square shootout "extremely rare" for the company, which has served more than 300 million guests to date.
"We have zero tolerance for this type of behavior," the spokesman wrote in an emailed statement. "The safety of our community is our priority."
Cochran and Conolly said they've met with local police and reached out to their aldermen. At every turn, they said, they've been met with authorities who have either ignored them or passed the buck.
"Everyone who was trying to be our advocates were like, 'Next time, this,' 'Next time, next time …' I can't wait for a next time," Cochran said.
Ald. Joe Moreno's (1st) chief of staff, Raymond Valadez, said his office is meeting with neighbors later this week.
Both Cochran and Conolly, who have lived on the block for five and seven years respectively, said they're committed to making sure an incident like this doesn't happen again. They've already launched a block club in hopes neighbors will look out for each other; they said they can't count on others to keep their block safe.
"Airbnb could put the listing back up. The owner could fail and keep putting on high-end gangster parties. Police could fail. That said, I feel like we moved into this neighborhood when it was a lot less safe than it is now."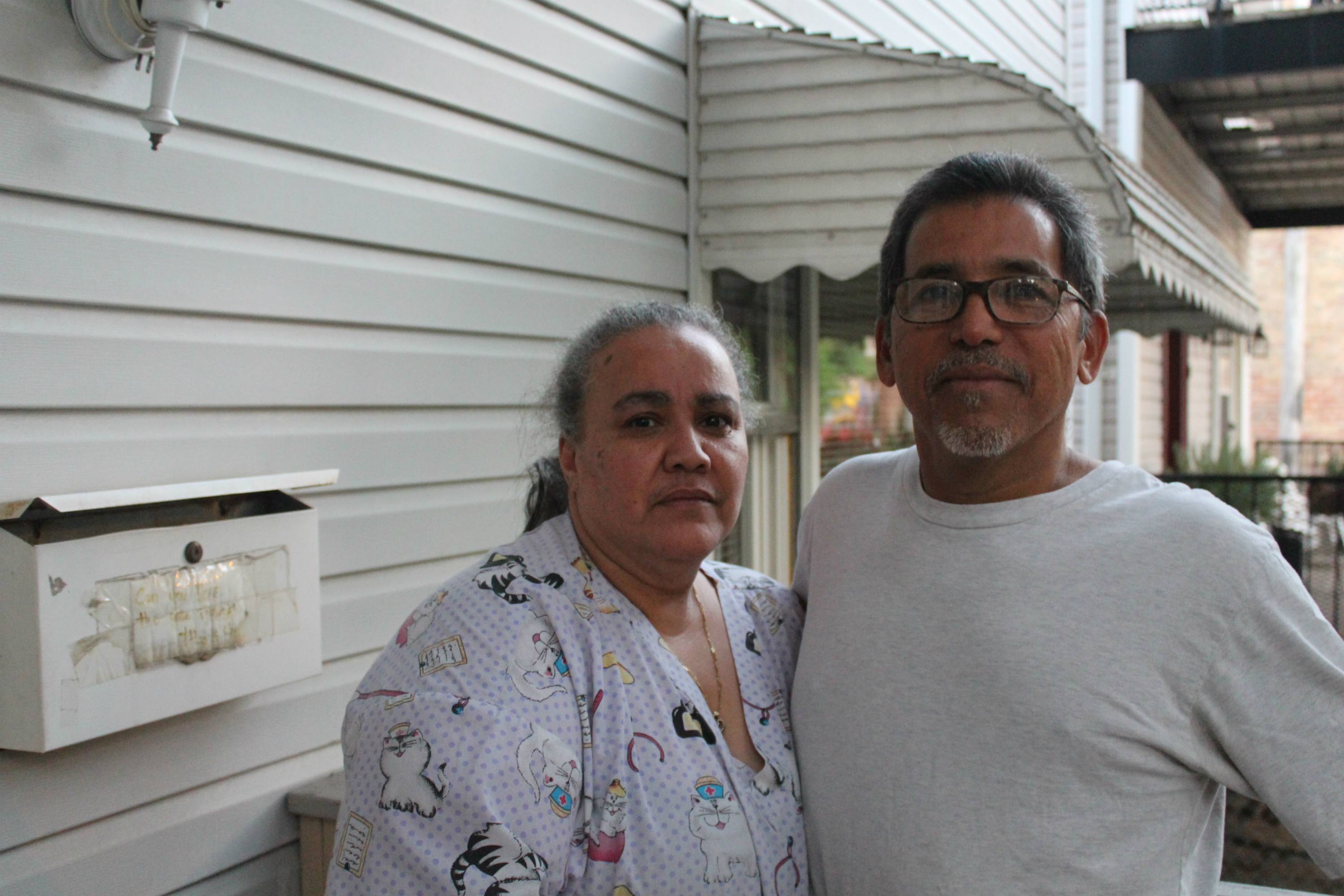 A resident of the block for 27 years, Conolly's next-door neighbor, Jose Cartagena, remembers when the street was rife with crime. Some 20 years ago, the city installed a cul de sac on their block because the drug dealing had gotten so bad, the 61-year-old said.
"It used to be gang heaven," Cartagena said before laughing and correcting himself, "Better yet, gang hell."
Still, Cartagena described the recent shootout as "crazy," uncommon for a block that has seen little to no violence in recent years as gentrification has taken hold.
"I'm disappointed, but I've been through this before, and we've fixed it before," he said.
More than a week later, Cochran and Conolly aren't able to shake the shooting. The bullet that flew through Cochran's backyard is particularly disturbing, they said.
"Your kids' bodies have passed through a place that bullets have passed through," Conolly said to Cochran.
"Exactly… just horrifying," she replied.