LOGAN SQUARE — An American  restaurant with laidback vibes is taking over the former Dunlay's on the Square — and it's gearing up to open in the next couple of weeks.
The new restaurant, at 3137 W. Logan Blvd., is called Merchant Chicago. It's the first restaurant for a small group of partners, according to a source familiar with the project.
Patrons can expect accessible American dishes — a departure from the neighborhood's many elevated farm-to-table spots like Lula Cafe and Longman & Eagle, according to the source.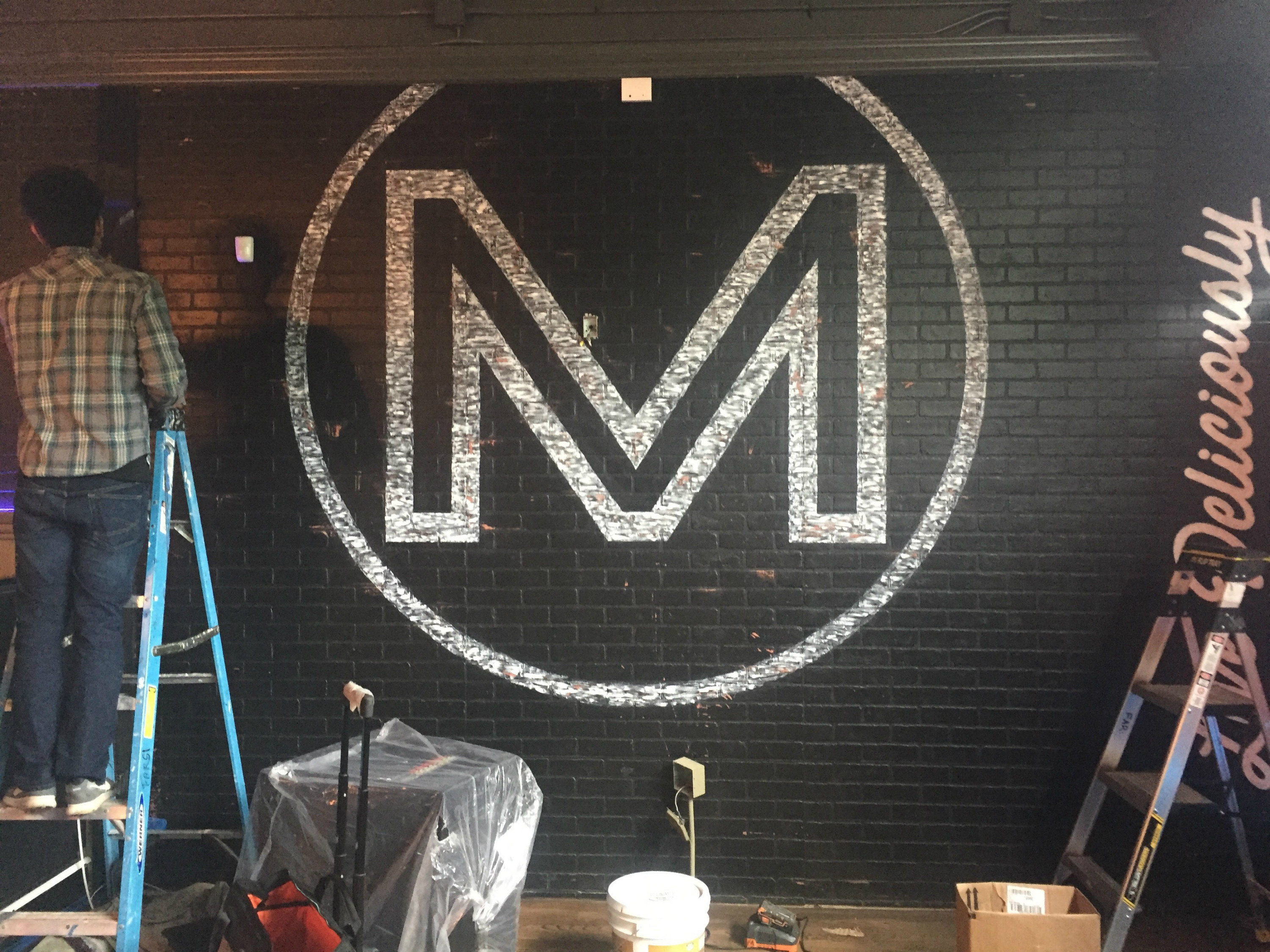 The owners declined to comment. A spokeswoman for the restaurant said the owners expect to open within the next couple of weeks, but wouldn't divulge any other details.
On Friday morning, construction crews were hard at work transforming the space. Though it's far from finished, the restaurant already has a modern feel with dark walls and a sleek bar. A giant "M" is painted on the wall near the entrance.
Dunlay's closed in March after 13 years of business. At the time, a spokeswoman told Block Club Chicago that the owners — who run 4 Star Restaurant Group — closed the Logan Square restaurant so they could focus on other projects. The restaurant group runs several other restaurants, including Smoke Daddy, Ella Elli and The Windsor, to name a few. The second Dunlay's outpost in Lincoln Park remains open.
Last month, then-empty Dunlay's got a lot of buzz when local artist Derek Erdman affixed one of his "eternally empty storefront" posters to the vacant restaurant's window. The poster prompted folks to question whether gentrification played a role in the closure. 
Merchant Chicago is currently hiring for back of the house positions, according to signs posted to the window and a Craigslist ad.