LOOP — Fireworks, horns, cheers and music echoed through Chicago's Downtown Saturday night for hours as hundreds celebrated Mexican Independence Day — despite the city's last-minute effort to rein in the party.
"It's the closest we can be to Mexico," Jimena Gutierrez of Aurora said as she waved a large Mexican flag while walking with her friends on Wacker Drive.
"You feel safe around everyone here," Gutierrez said. "You can you go to talk to whoever around here and you feel them as family."
Gutierrez came in from the suburbs with her friend, Diana Pina.
"This is my third year in a row that I've come here," Pina said. "It's all about Mexico."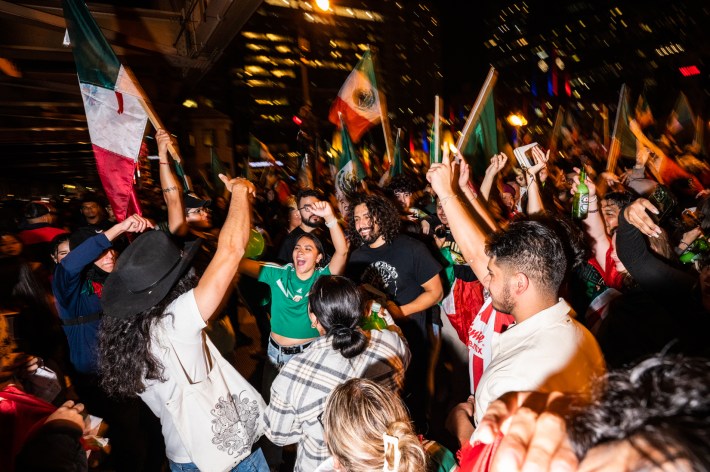 Ortega and Abe Z., who declined to share their full names, were marching with their kids and fellow revelers as the clock neared midnight Saturday. But the late night hours did not deter the young family from celebrating their culture.
"It feels good, we feel relieved and we feel like we're heard throughout the whole city, how much peace we bring," the father said.
"I'm not going to go to bed tonight!" one of the family's young kids excitedly blurted as his father spoke to Block Club Chicago.
"I stayed up until six o'clock in the morning!" another son excitedly shouted out.
Ortega and Abe grew up celebrating their Mexican heritage in their childhood neighborhoods in Chicago, and noted the importance of passing the tradition down to their kids.
"More than anything, memories," Ortega said.
"They're going to live with it forever and hopefully do this with their kids," Abe said.
The couple said bringing the celebration from the neighborhoods to the Loop was special.
"It may be a big city but it's a small world," Ortega said.
"And there's a lot of Mexicans in it," Abe responded.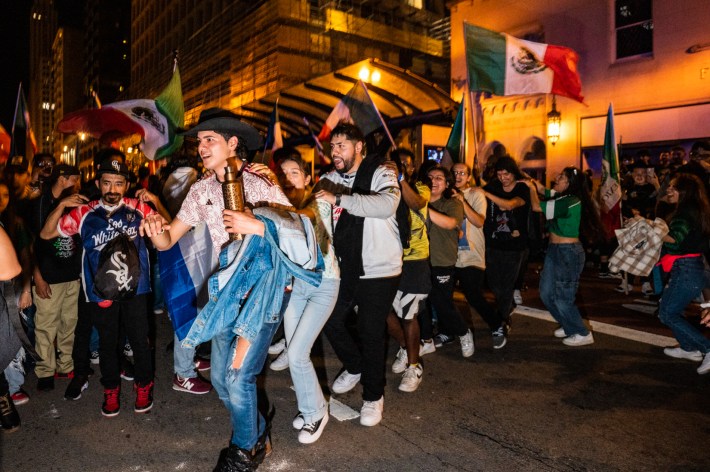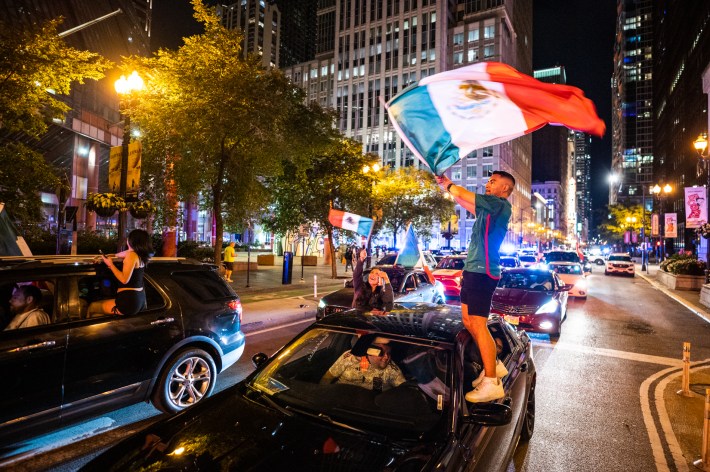 'We've got to stop closing downtown like this'
On Wednesday, the city's Office of Emergency Management and Communications said no street closures were planned for the weekend, but "traffic may be diverted to control traffic flow if needed."
But by Friday evening, street closures went into effect with little warning. Downtown streets were closed as car caravan traffic snarled the Loop to a halt.
And just before 7 p.m. on Saturday evening, the department tweeted, "The Central Business District is closed to incoming vehicular traffic within the boundaries from DuSable Lake Shore Drive to Halsted Street and from Division to 18th Street."
The tweet noted that access to Downtown would be allowed for those who live and work in the area — as well as "all critical care workers" — by going to one of the 10 designated access points around the area.
A similar message was tweeted by OEMC just after 8:15 p.m. on Friday while revelry was already well underway Downtown.
The last-minute decision drew ire of many, some sharing their frustrations online.
"I had to show ID multiple times, argue with a cop and get out of an Uber early to walk the rest of the way home last night. We've got to stop closing downtown like this," Josh Mings tweeted about Friday night's street shutdown.
"This morning you said none were planned but now closures in place by 7pm; clearly the closures were planned! Not smart to mislead the public!" Kevin Vaughan tweeted at the department Saturday night.
Traffic at Chicago Avenue and Halsted Street was bedlam Saturday just after 9 p.m. as a handful of Chicago police officers tried to direct traffic both away from and into Downtown.
Officers were asking drivers to show their IDs.
"ID right here!" one officer yelled out while pointing to a car that was then allowed to traverse through the commotion at the checkpoint and into Downtown.
Most cars were sent away, being told to go to Division Street.
Both parties were visibly frustrated, and at one point a Chicago Fire Department truck had to make its way through the blocks-long traffic snarl at the bustling intersection.
About half a mile away from another checkpoint, garbage trucks were used to block off access to eastbound North Avenue and southbound Clybourn Avenue.
But as the trucks sat idly by, some cars with Mexican flags drove around them and through the oncoming traffic lanes.
Ahead of the weekend, city officials urged revelers to let emergency vehicles through and avoid car caravans.
"Car caravans that create a threat to public safety will not be tolerated. We also remind everyone that drag racing and drifting are not only illegal, but dangerous. Anyone in violation of the ordinance will be held accountable."
RELATED: Mexican Independence Day Revelers In Chicago Slapped With Tickets For Waving Mexican Flags: 'You Should Be Able To Celebrate Your Culture'
Last year, people got tickets in the mail weeks after the celebration for waving Mexican flags out of their cars or having passengers hanging out of their cars.
In both cases, police said those drivers were obstructing or interfering with traffic and in violation of city ordinances: "driving with view obstructed" and "driving or moving vehicle in unsafe condition."
The tickets angered residents, who said police at no point told them to put the flags away during the celebration.
"I think the city does a really good job of saying they want diversity, equity and inclusion, and then they do things like this that make me feel like my culture isn't being celebrated and isn't being accepted," one reveler told Block Club last year. "I think they want diversity, equity and inclusion in their own, very strict way."
Block Club Chicago's Madison Savedra contributed reporting.
See more photos from Saturday's revelry: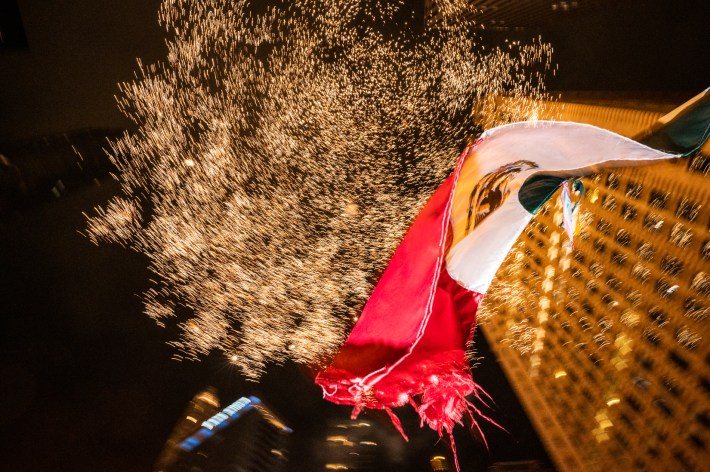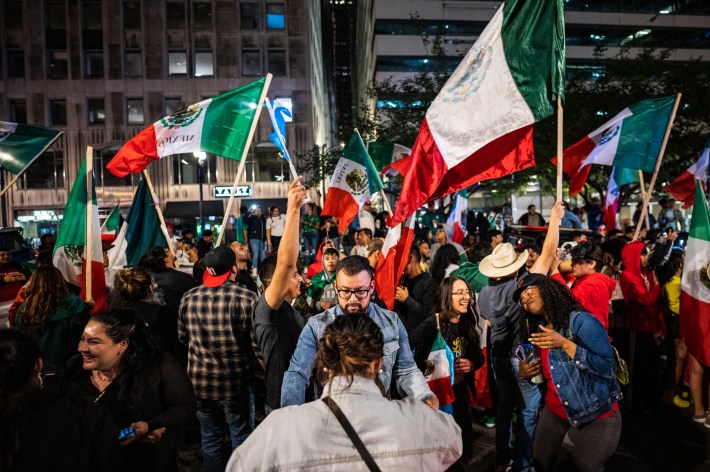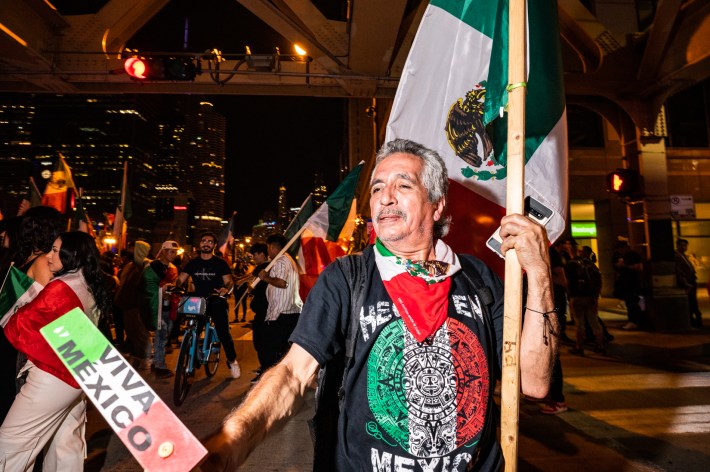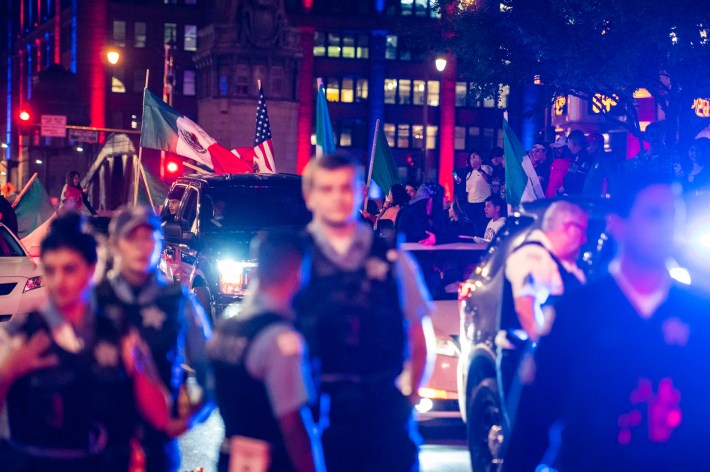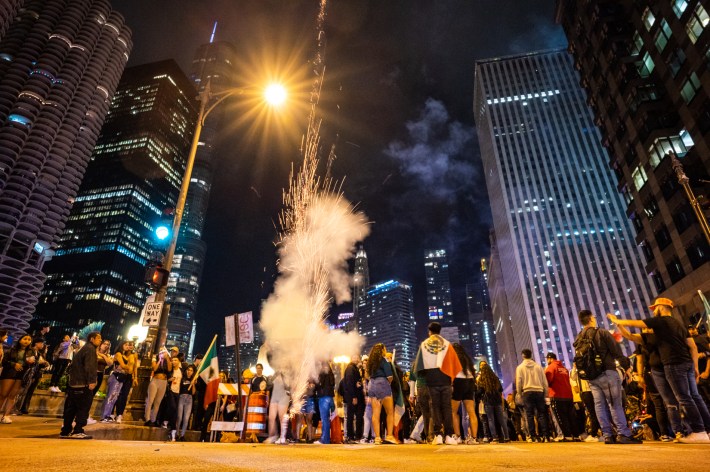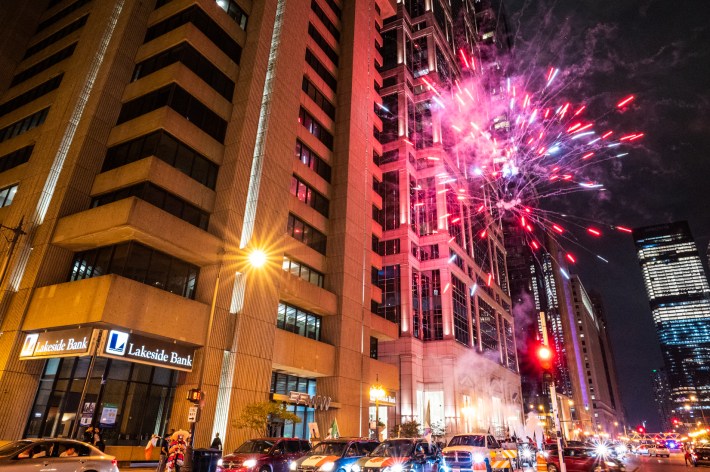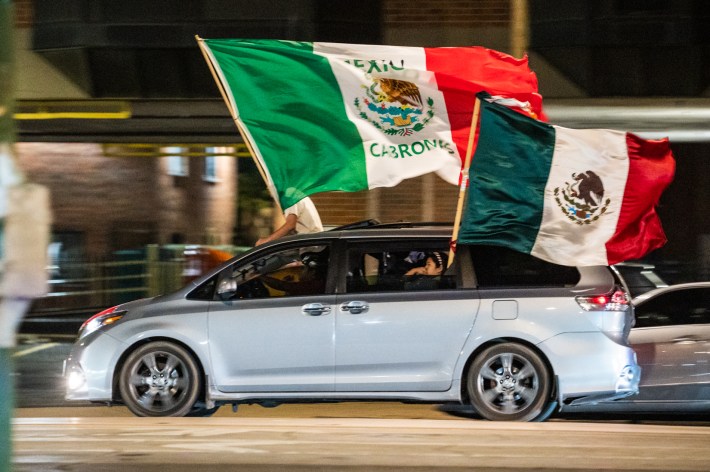 Watch our "On The Block" TV show on The U, CW26 and MeTV.
Listen to "It's All Good: A Block Club Chicago Podcast":