CHICAGO — Norb Tatro was a dedicated journalist who believed uncovering the truth of a situation was the first step to improving people's lives.
He was constantly traveling to cover high-profile stories, including the eruption of Mount St. Helens in 1980 and the death of Mayor Harold Washington in 1987. But, he always made time to keep up with his close friends, catch a DePaul University women's basketball game and explore the world with his wife, Elaine Feldman. 
Tatro died Aug. 26 at the age of 80 after suffering stroke while the pair was traveling, Feldman said. A celebration of his life will be held later this year.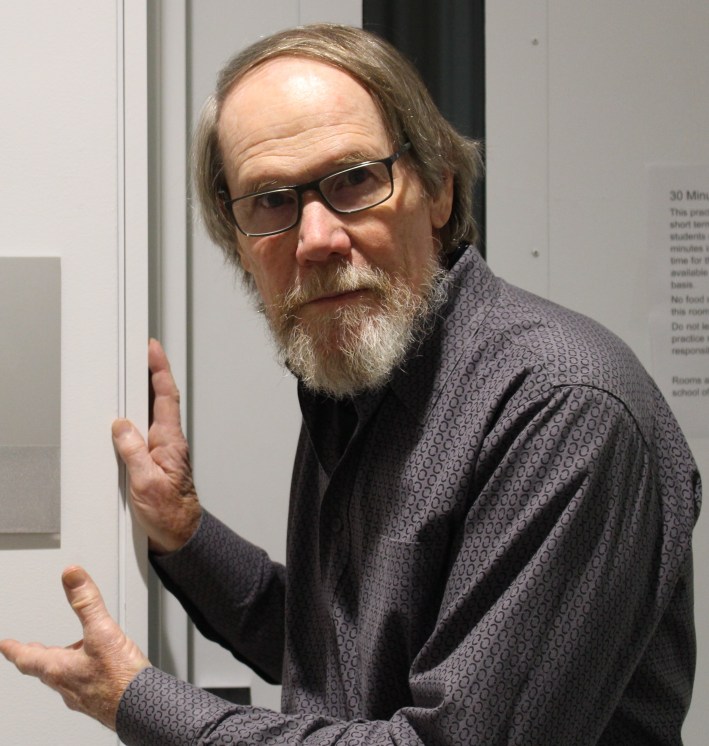 Tatro covered thousands of stories throughout his journalism career, which started while he was in high school in his hometown of Mason City, Iowa and led him to Chicago's CBS station in the 1960s. 
He got a master's degree in broadcast journalism from Northwestern University's Medill School of Journalism in 1965 and accepted his diploma in his marching band uniform, Feldman said. 
Starting in 1975, Tatro worked at NBC for 21 years. He felt the most rewarding part of his career was in the 1980s when he was a producer, according to the obituary Tatro wrote for himself before he died.  
Tatro felt strongly about reporting on the struggles of ordinary people, for example, auto workers let go in their early 50s who struggled to find other work and people struggling frantically to hold onto their family farms, he wrote.
One of Tatro's colleagues at NBC, Carol Marin, said he was a "meticulous" producer who "cared deeply about the news." 
"He believed journalism could make the world a better place," said his longtime friend Kris Hansen. "He thought that, if you don't know what's going on, how can you make good choices, let alone make things better?" 
As a reporter herself, Hansen admired Tatro's commitment to covering the news and the way he was willing to put himself at risk because he believed people deserved to know the truth, she said. When Mount St. Helens erupted in 1980, Tatro went to the scene while the volcano was still active to gather footage and interview survivors.  
"He had the same kind of mentality as a war reporter, where he felt like people need to understand what's going on and that means somebody has to go there and make that happen," Hansen said.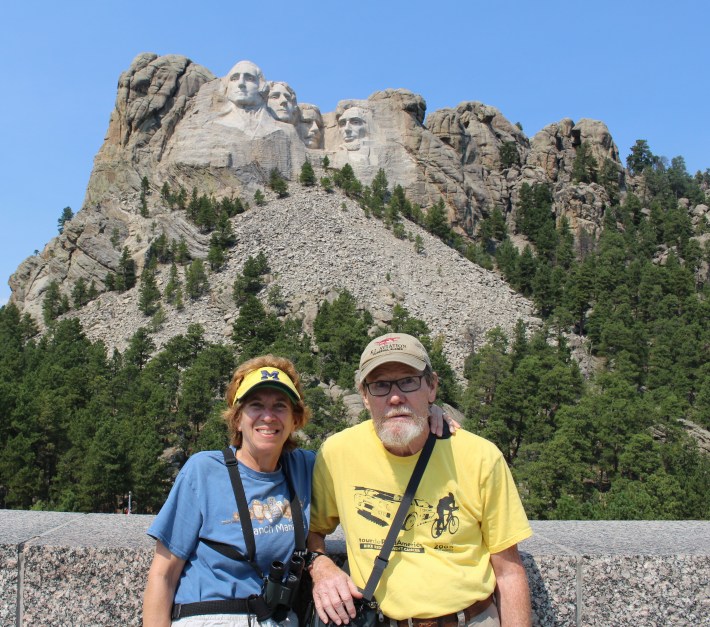 As a national TV reporter and producer from the 1960s-1990s, Tatro would travel somewhere to gather footage and interviews then fly back to Chicago to put the story together. In the early days of the internet, the film crew couldn't transfer the content back to the city without physically bringing it back. 
Since Tatro traveled so frequently during the work week, he would catch up with Feldman on the weekends. The pair were married for 40 years and they dated 13 years before that. 
"I used to joke with my friends because they'd say, 'Where's Norb today?' And I'd say, 'Somewhere between Pittsburgh and Denver or the Canadian border and Oklahoma. Watch the nightly news and let me know.'" 
Tatro and Feldman were planning to celebrate his last day at NBC with a ski trip the morning that Mayor Harold Washington died. Tatro and his colleagues scrambled to cover the story, but they were "running out of time" and reported live from the scene for the nightly news "which was unheard of at the time," Feldman said. 
"I hauled our two pairs of skis, two pairs of boots and our two suitcases on the 'L' and when I got to O'Hare, the elevator was broken," Feldman said. "So I got it all on a cart and took it on the escalator and nobody would get on behind me. I just kept calling the station asking if Norb was on his way and if he finished the story. He did make the flight and we went skiing, but it was a very strange day."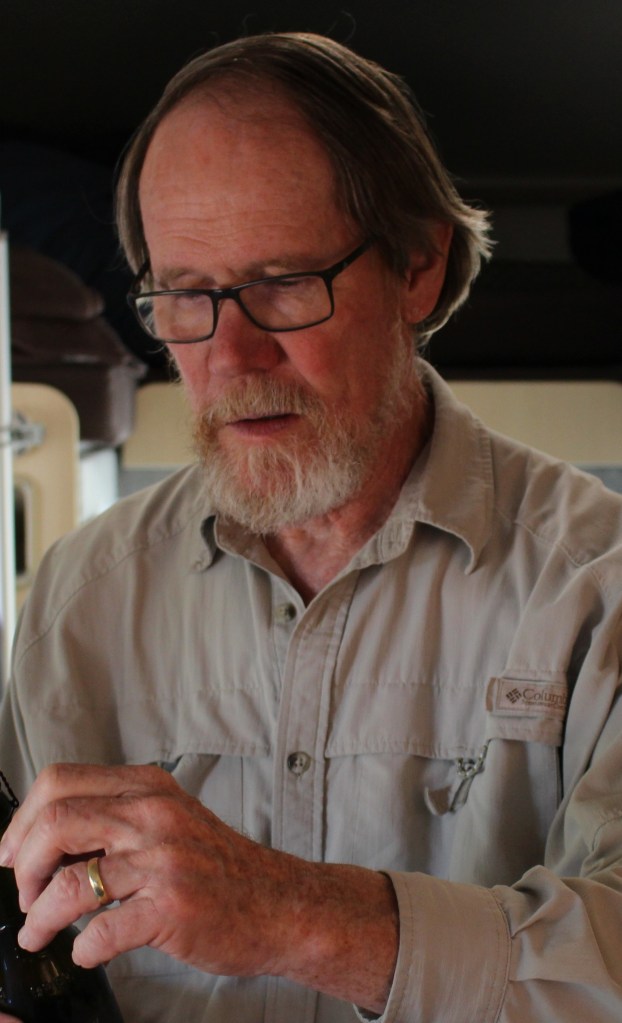 Tatro and Feldman usually went skiing twice a year —they met in 1982 through a ski club they were both a part of. 
Tatro was an "excellent skier" and volunteered for ski patrol, which meant he was on call to help people who ran into trouble coming down the slopes, said Hansen who was also part of the club. 
"Not everyone would sign up to be the person who helps other people out when they've gotten themselves into a pickle," Hansen said. "That was his nature, to be the person who got in there and tried to help make the situation better somehow." 
After returning from a trip to the slopes near Vancouver, Canada, a group of friends were trying to find a way to get home from O'Hare, which was challenging because "there was no Uber, no Lyft, no nothing," Feldman said. 
Feldman and Tatro shared a taxi home after realizing they lived about a block away from each other. After that, the pair quickly became close — Feldman was drawn to Tatro's kindness and his ability to tell a great story about "all of the experiences he'd been exposed to as a journalist," she said. 
"Elaine is much more boisterous than he is, that's why they're such a good matchup," said one of the couple's friends Jan Foster. "I was delighted they got together and he was always a welcome addition to anything we were doing." 
Tatro's friends remember him as an easygoing, gentle person who didn't draw attention to himself. 
"He wasn't the guy that stood out, but he was the person who always wove everything together," Hansen said. "His ability to spin a tale was riveting, we'd all just shut up and listen to Norb as he expertly brought out all the details." 
After just a few months of dating, Tatro called Feldman and asked her to meet him in South America while he was covering the Falklands War in 1982, Feldman said. 
"I met him in Peru and we ran all around," Feldman said. "We climbed Machu Picchu. It was one of the most exciting, adventurous things I'd ever done, meeting up with a guy I'd only been dating a few months in South America."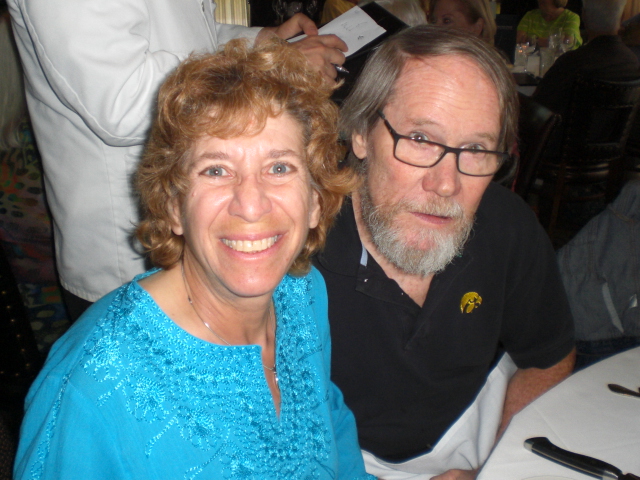 At their wedding at the Chicago Cultural Center in 1996, their friends made a list titled, "10 reasons Norb and Elaine finally got married," said their longtime ski club friend Jan Stein. 
"Mine was that, after 13 years, they'd have to give their relationship a bar mitzvah," said Sandy Stein, another long-term friend. 
"You could tell when he looked at her, how much he really adored her," Jan Stein said. 
Tatro and Feldman loved getting their friends together for dinner parties and going out to try new restaurants, Jan Stein said. 
"If you were Norb's friend, you were his friend for the rest of all your days," Hansen said. "He didn't lose track of people." 
They hosted an annual "corn fest" where Tatro would roast "200 bazillion pieces of corn" which he "had gotten down to a science," Hansen said. 
"It was always difficult to get Norb off on his own, but I loved talking politics with him," Sandy Stein said. "Everyone was usually pretty drunk at the parties so the conversations were more superficial, but I could always count on Norb to say something meaningful."  
When Tatro retired, he became a journalism professor for a few years and cared deeply about his students, Feldman said. He was thrilled many of them kept in touch with him as they started their careers. 
"He loved his students and he recognized exactly what they needed to know to move forward," Jan Stein said. "He had me come in as a guest speaker to clear up misconceptions about being in PR. It just shows how he was really thinking about how to help them all the time." 
Once both Tatro and Feldman retired in the early 2000s, they started traveling together more frequently and visited four continents, Feldman said. 
In 2006, the pair bought an RV to explore the U.S. together, making stops at national parks and historical landmarks. Among countless adventures, they took a flat-bottom jet boat through Idaho's Snake River and biked the Hiawatha Mountains. In 2013, they drove 9,300 miles to Alaska and back, Feldman said.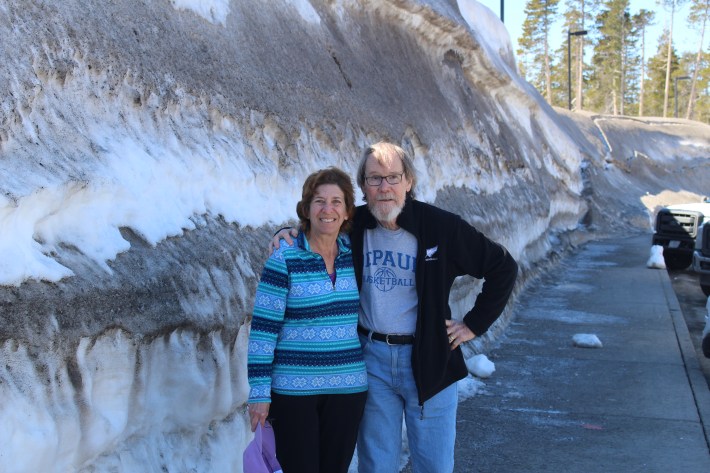 Tatro usually drove the RV while Feldman read books and admired the scenery from the passenger seat with their cat, Steve, who "would just curl up and go wherever." 
"Norb was very easy going, I'd do most of the planning and when I'd run things by him he'd always say, 'Sounds good to me,'" Feldman said. "But he'd give great hints here and there, and suggest interesting places to stop because he'd done stories there before." 
When traveling became more challenging as they got older, Tatro and Feldman bought 13 acres of woods in Kettle Moraine, Wisconsin where they would park their RV. It was an "interesting geological area" that still shows signs of the Ice Age, a spot where they loved to ski, watch birds and attend car races, Feldman said. 
In addition to traveling and skiing, Tatro took an interest in running after covering the Boston Marathon in 1981. A few years later, he qualified to run in it. 
Tatro participated as a runner in 1984 and 1996, but his friends didn't find out about these accomplishments from him, they said. 
"He was the kind of guy who was persistent and would commit to getting something done, but he wouldn't be talking about it all the time," Hansen said. "He was always like, "I'm not the story,' and I was like, 'Sometimes I think you're the story, dude.'" 
Editor's note: Norb Tatro was a Block Club Chicago donor.
Watch our "On The Block" TV show on The U, CW26 and MeTV.
Listen to "It's All Good: A Block Club Chicago Podcast":