DOWNTOWN — The Taste of Chicago is back — sorta.
Thirty-five local eateries and 17 food trucks took over Grant Park Friday through Sunday. This was the first year the Taste was held in September, and it was the second scaled-down version of the city's signature food festival since the pandemic.
The Taste was canceled in 2020 and 2021 and a "bite-sized" Taste was held in 2022. 
The festival usually takes place in July but was postponed this year due to the NASCAR race. In the meantime, the city's Department of Cultural Affairs and Special Events held three neighborhood versions of the Taste in Humboldt Park, Pullman and Marquette Park.
"Although the delay was a pivot, it allowed us to really build up our neighborhood events," said Neal Heitz, director of event production at the Department of Cultural Affairs and Special Events. "We got a lot of really great feedback about them and it was a great way to diversify the scope of the festival."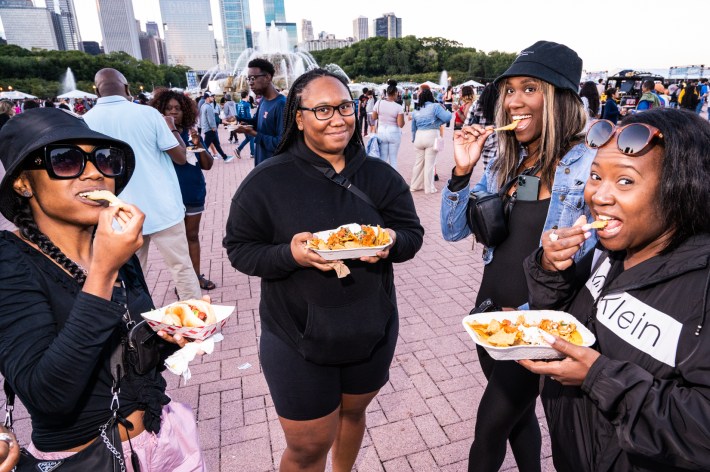 Since its beginnings in 1980, the Taste of Chicago has become an essential part of summertime in Chicago. For decades, the 10-day food festival drew millions of attendees, reaching a peak of 3.68 million in 1999, according to CBS News.
Millions came for the food and stayed for the entertainment, enjoying world-class performers year after year. The Petrillo Music Shell hosted notable musicians like Stevie Wonder in 1988, James Brown in 1996 and Donna Summer in 2005.
As safety and revenue issues started to crop up, the festival was reduced to five days by 2012, and beloved programs like amusement park rides and firework shows were eliminated.
As with last year's festival, the Taste in Grant Park is now a three-day event.
"I haven't been here in 16 years and it feels a lot smaller," said Pam Walker, a Chicago native who relocated to Georgia. "It's not what I remember it to be but honestly, I'm just happy to be here."
Last year's Taste drew criticism as extreme heat and long lines turned excited foodies away before they even got their first bite.
"Last year, we only had 22 vendors and 10 food trucks, so we were definitely overwhelmed by the unexpected demand coming out of the pandemic," said Heitz. "This year we've bolstered our options in both numbers and diversity."
Last year, the city offered stipends of $1,000 and $500, respectively, to restaurants and food trucks who participated in the neighborhood versions of the Taste, to help offset costs. This year, the city again offered stipends to vendors at the neighborhood Taste events: $500 for restaurants and $100 for food trucks.
For restaurant vendors at the main Grant Park event this year, the fee to participate was $2,000 — up from $1,000 last year, but down from $3,000 of years past. That fee covers the cost of tents, signs, propane, ice, electricity and cardboard flooring, according to a city spokesperson.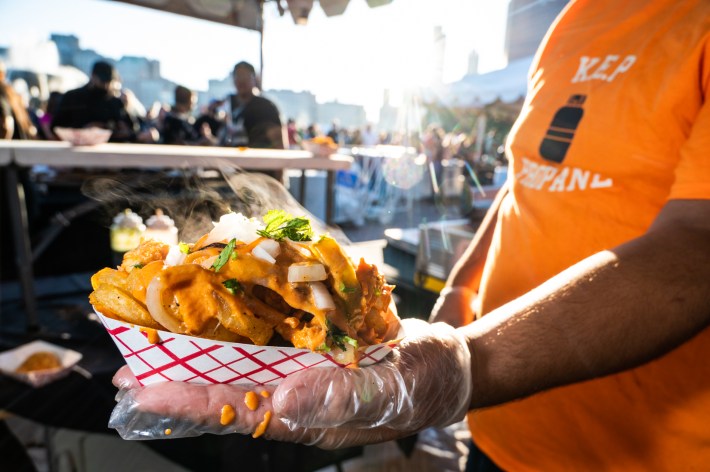 Veteran vendors and newcomers alike geared up for a busy weekend along Columbus Drive Friday. 
One of this year's new vendors was African Food Palace, a South Chicago eatery showcasing their take on West African cuisine with staples like jollof rice and egusi soup.
In front of Buckingham Fountain, the "Throwback Quad" featured four Chicago restaurants that have been at the Taste since its debut in 1980. Lou Malnati's Pizzeria, BJ's Market and Bakery, Robinson's No. 1 Ribs, and Eli's Cheesecake were all decked out in their original booth designs from four decades ago.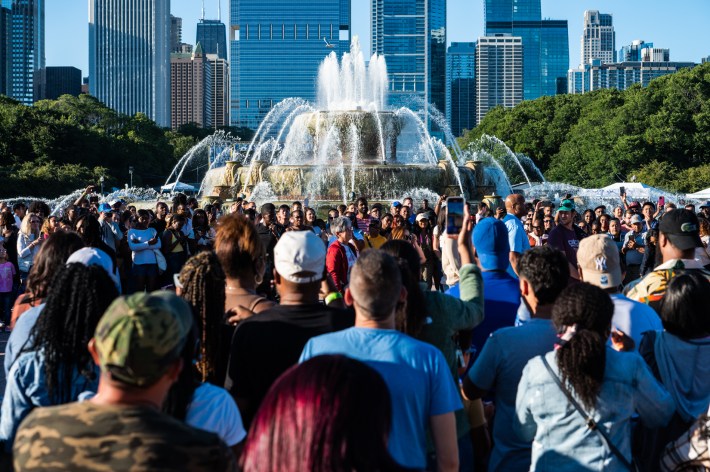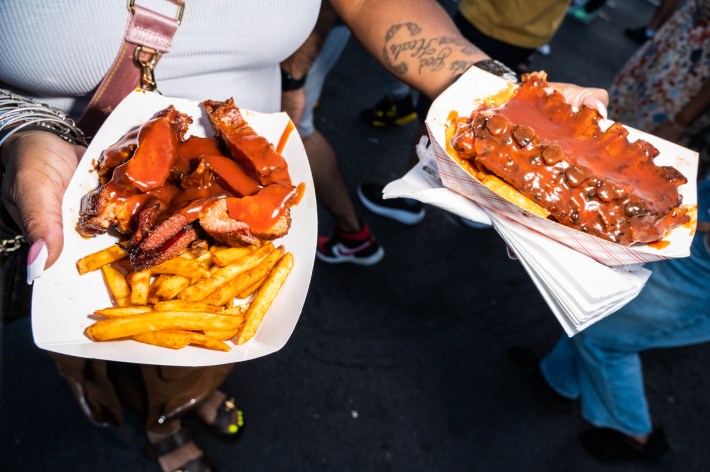 Charles Robinson, owner of Robinson's No. 1 Ribs, credited the business' return after 43 years to the reputation the brand has built at the Taste and reliable exposure they get every year.
Robinson said he favors the scaled-down three-day fest.
"I think there's a sweet spot around three or five days for a food festival like this. Ten days will kill you," Robinson said.
First-time Taste vendor Tactolan Tacos, a Hermosa-based taqueria, was grateful for the opportunity to continue expanding beyond their storefront and "excited to see what the weekend brings," said Jessica Perjes, manager at Tacotlan Tacos.
The taqueria's specialty of quesabirria tacos — slow-cooked beef wrapped in a cheese-filled tortilla, accompanied by a rich consommé — attracted long lines of taco lovers. 
"Since it was our first time at the Taste, we were very surprised by how much thought the city put into planning," Perjes said. "From parking to refrigeration to shelving, they thought of every detail regarding what we would need."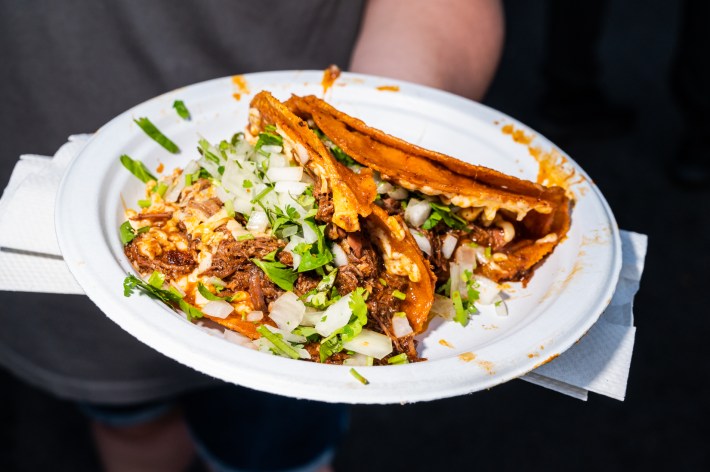 Fan favorites included the Chance the Snapper Alligator Sausage from Chicago Dog House, the Lincoln Park dog joint returning to the Taste for their 12th year. The eatery also served rattlesnake and rabbit sausages for those with more adventurous palates.
"We love doing this every year because no other place captures the same traffic at one time," said Dog House owner Aaron Wolfson. 
This year's musical headliners included Doug E. Fresh, Slick Rick, Whitney and Proyecto Uno.
The city's cultural affairs department partnered with the Chicago Independent Venue League to give a platform to local Chicago dance troupes and DJs at other stages on the festival grounds. There was also a karaoke stage and a "Made in Chicago" food trivia tent.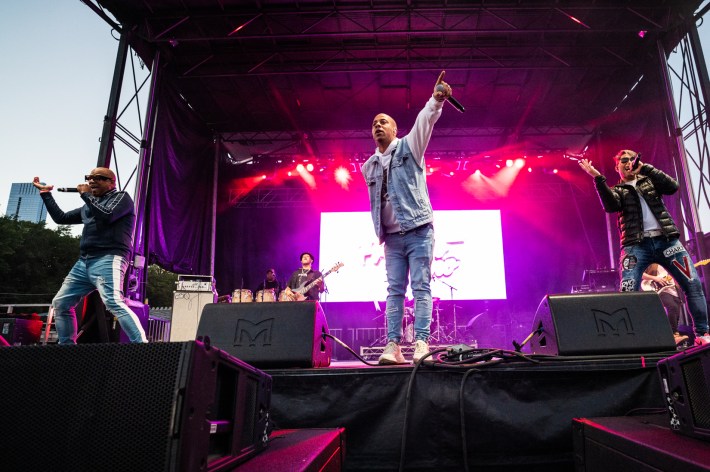 Shalonda Smith, a lifelong Chicagoan, admitted this year was her first time at the Taste. Equipped with a lawn chair as she looked for a good spot to catch Doug E. Fresh's performance Friday evening, she was optimistic for the future of the festival.
"I never made it out because it always felt like there was too much going on," Smith said. "Without the heat, it feels like a nice time of year to have a good time."
Although paling in comparison to the 10-day extravaganza of its heyday, the 2023 Taste of Chicago holds its own with diverse and classic offerings essential to the Chicago experience.
More photos from Taste of Chicago 2023: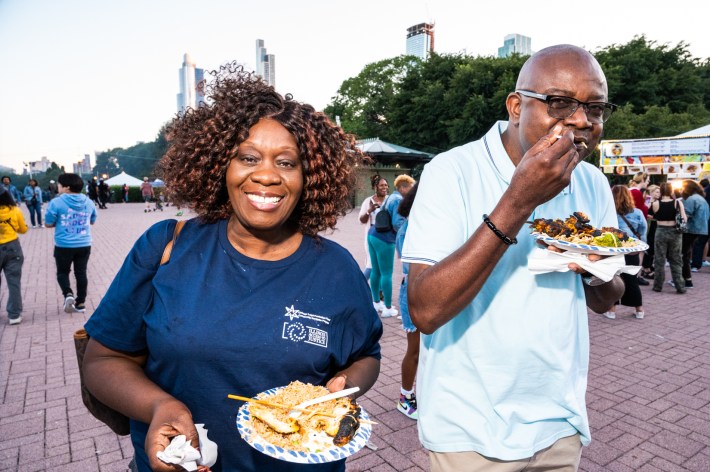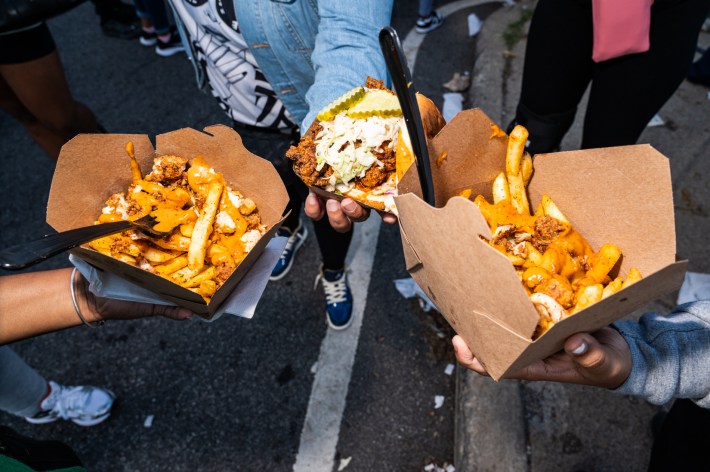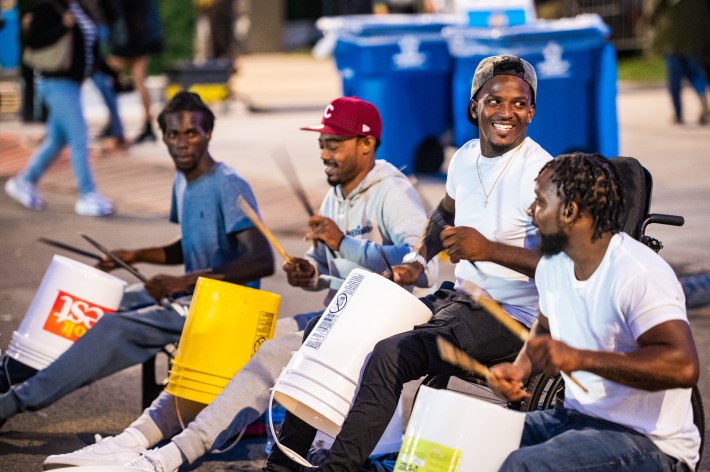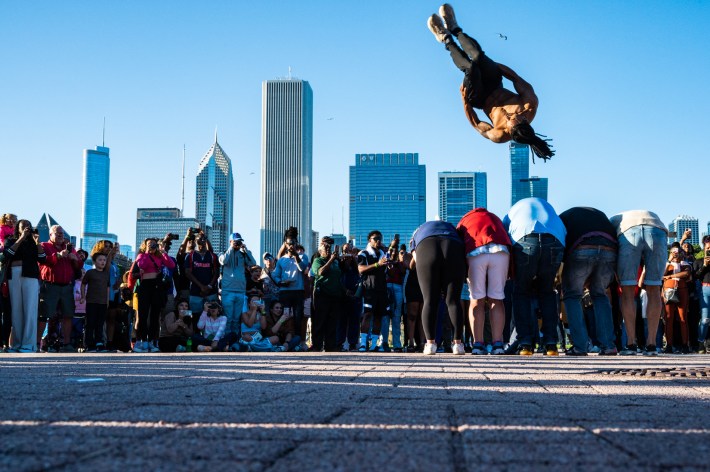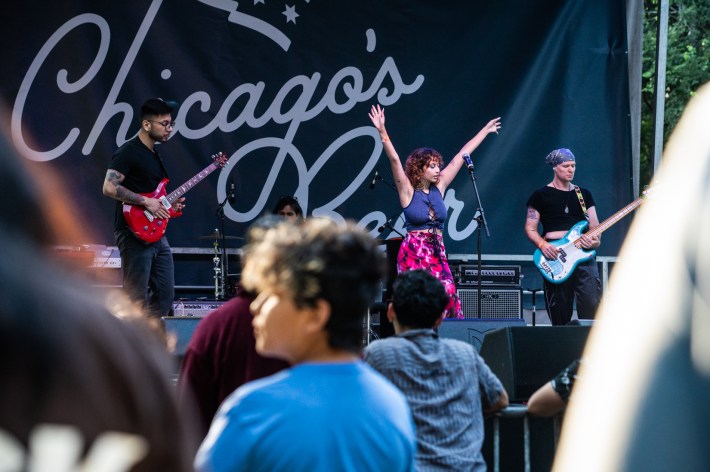 Watch our "On The Block" TV show on The U, CW26 and MeTV.
Listen to "It's All Good: A Block Club Chicago Podcast":