RAVENSWOOD — Thorek Memorial Hospital will convert a portion of a Ravenswood hospital and retirement community complex into renovated affordable housing for seniors, according to the local alderman.
Thorek bought Bethany Methodist Hospital, 5025 N. Paulina St., and the retirement community at 4950 N. Ashland Ave. in 2019 for $22.5 million. 
The retirement building is now slated to become 150 one- and two-bedroom apartments for senior citizens subsidized by state Medicare funding, according to Ald. Matt Martin's (47th) office. 
The existing building will be renovated and the apartments could be ready for current residents in less than a year, according to the alderman. 
"Our priority is that the retirement home stays a retirement home so that as many people who are currently living in there be allowed to stay," said Josh Mark, Martin's chief of staff. 
About 50 people live at the retirement building, and they will be able to remain in the building as construction moves forward on the unoccupied floors, Mark said.
Residents will then be able to move into the renovated units as their former apartments undergo renovations, Mark said. 
The hospital will remain open, according to the alderman. 
Messages left with Thorek were not immediately returned.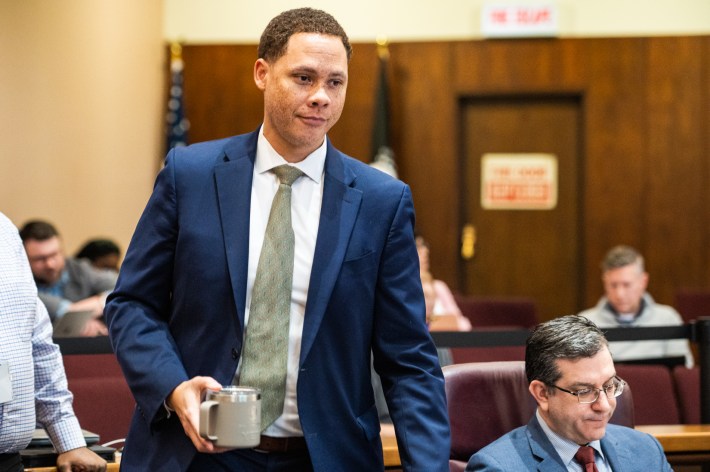 The hospital and retirement community buildings are connected. Thorek is retaining ownership of both, so seniors will continue to benefit from close access to medical care, dining and other services, Mark said.
After Thorek bought the property, Martin and Ald. Andre Vasquez (40th) hosted meetings to gather feedback from neighbors and residents of the retirement community.
Neighbors have said they want to preserve the senior housing, and both Martin and Vasquez said they would not consider any development proposals that do not retain the senior living component.
Thorek considered selling the properties in 2021, which prompted the alderpeople to team with other state officials to advocate for the preservation of senior affordable housing, Martin said. 
"The situation prompted our office to identify ways of attracting subsidies to ensure that the senior housing remained an affordable option for community members to age in place and that the units soon be filled again," Martin said in a statement. 
Watch our "On The Block" TV show on The U, CW26 and MeTV.
Listen to "It's All Good: A Block Club Chicago Podcast":