WEST GARFIELD PARK — The West Garfield Park block where Elaine Bell-Quinn grew has been hit hard by disinvestment, abandoned properties and social unrest.
But after buying back her childhood home and a vacant lot next door, she and her partner are steadily transforming the area into a thriving community garden and cat sanctuary to beautify the area and provide produce in a food desert.
The Kitteh Soup Kitchen & Garden began sprouting this summer at 4738 W. Monroe Ave.
In April, the Cook County Land Bank Authority gave Bell-Quinn the deed to the land that had been the empty plot. The property transfer was free as part of a community wealth initiative to restore struggling neighborhoods and incentivize investment in them.
The couple bought her family's longtime home next to the lot in 2015. She and her partner, Bryan Quinn, have been renovating it and plan to move in when it's finished.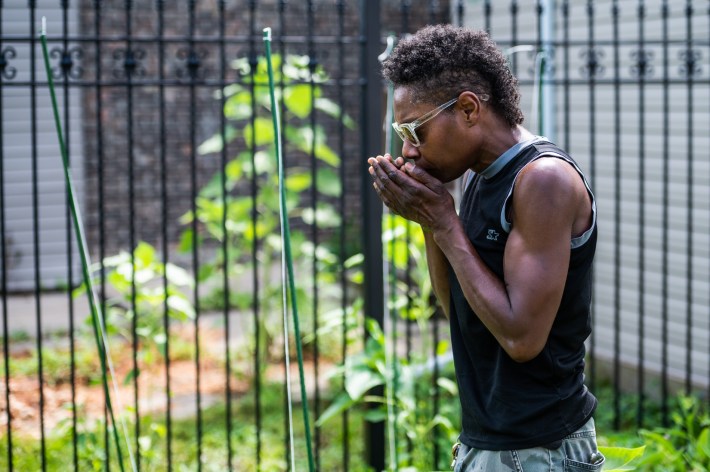 What was once dirt, dead leaves and patches of grass have begun taking shape to become a lush garden Bell-Quinn works on for 8-10 hours a day.
A heart-shaped patch of flowers sits at the garden's entrance, a symbol of happiness to welcome people into the space, Bell-Quinn said. It also serves as a small burrow for the stray cats who call the garden home.
There's still a lot of work to be done, however, and Bell-Quinn hopes to have the community garden completed by next summer, she said.
"I know that I've never been normal," she said, chuckling. "Not a lot of people would take time to carve out a heart in a driveway to show their love and gratitude for their community. To show something beautiful and inspire others. I want to show people my heart."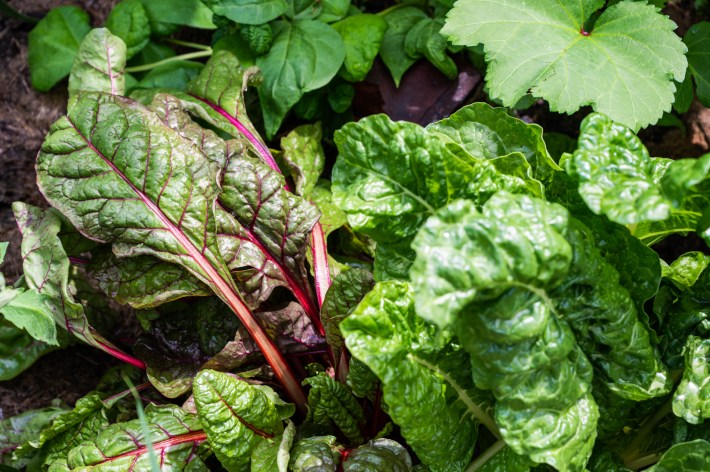 Dealing With Record Rainfall And Drought
The transformation of the land has hit some road bumps, much of them due to extreme weather.
Drought conditions earlier in the summer delayed the growing of some plants and the flooding that followed caused some of the crops to overgrow or drown in the process. Air pollution from wildfires also caused some plants to die early, she said.
The garden was hit by the same flooding plaguing the West Side in late June and early July. The home's basement took on several inches of water and caused mold in the home's basement, narrowly missing electrical wiring, Bell-Quinn said.
Bell-Quinn said some plants took in roughly 6 inches of water during the storms, even with the use of rain barrels in the yard.
She said she can't recall a period in Chicago where flooding was this bad and attributed the flooding to lack of trees that could absorb the water. The emerald ash borer infestation that affected millions of Chicago trees 15 years prior caused the trees in the neighborhood to be cut down, and others have not been regrown since. 
The cat sanctuary, while still welcome and open, is overflowing with cats to the point where Bell-Quinn is thinking of setting nonlethal traps to hold them and take them into a shelter. There were roughly 20 cats in the garden on a recent visit.
A new trucking business near the garden is washing soap, oil and other contaminants into the garden.
"You take one step forward and two steps back, but we're still keeping it going. It's a blessing to have all this," she said.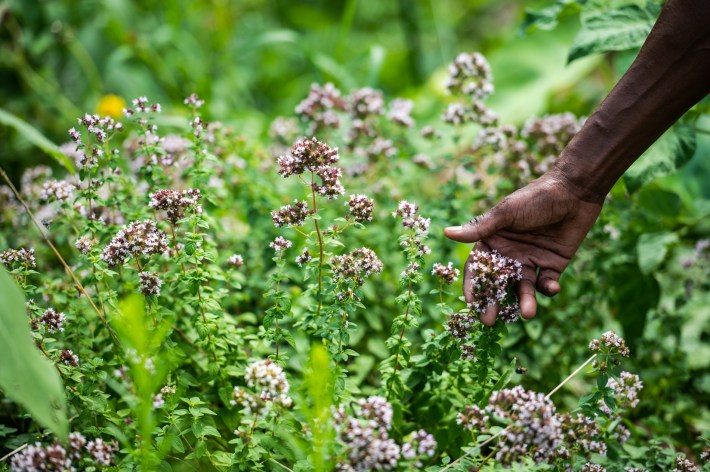 Bell-Quinn continues to take everything in stride, she said. She receives free mulch and grass from her neighbors, given seeds by her friends, and is always encouraged when children take in the sight of the garden, she said.
Bell-Quinn has grown several plants throughout the yard, including blueberries, lavender, cucumbers, lemon grass, corn, raspberries, red beans, oregano, strawberries, onions, sunflowers, peppers, watermelon, asparagus, thyme, elderberries, gooseberries, turnips, beets, collards, kale and tomatoes. 
There has been soil testing done by the University of Illinois Chicago, and Bell-Quinn has pledged to give away the garden's produce to neighbors.
She plans to hire contractors to build a bird fountain, small pond and well. Also in the works is a row of sunflowers in the front of the garden that spell out "love".
"We're continuing to plan things out and let nature take its course in some spots," Bell-Quinn said. "I want to build up this urban landscape and make it something that's more than just concrete."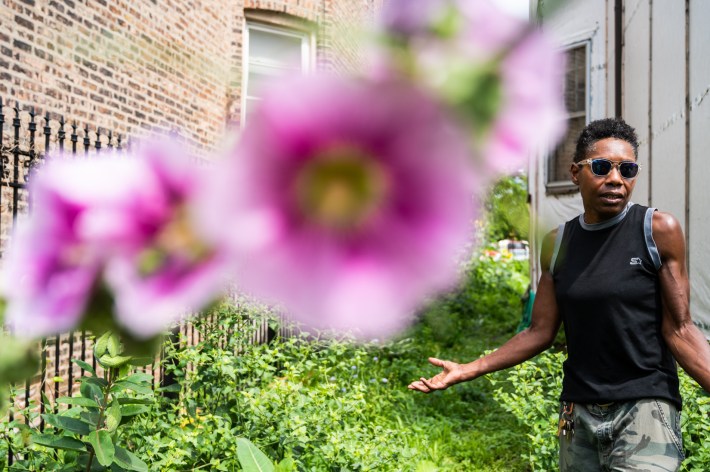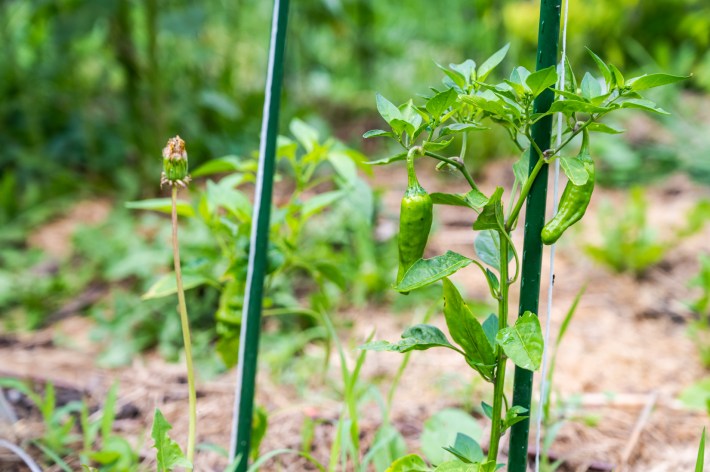 Despite the setbacks, bad weather and the humid Chicago summers, Bell-Quinn has been thrilled with the progress and ability to bring her garden to life. She continues to build more of the garden and clean the yard of debris, having recently added fruit trees to the lot. 
Bell-Quinn hopes the community can be inspired to learn more about nature to foster their love for the community and bring people together. 
"This neighborhood raised me and loved me, and I want to just give a little of that back with what I've learned from others," she said. "The land is not truly ours, and we have to do what we can to take care of it."
Watch our "On The Block" TV show on The U, CW26 and MeTV.
Listen to "It's All Good: A Block Club Chicago Podcast":