PILSEN — One of Chicago's longest-running queer dance productions returns to the stage this weekend.
The Fly Honeys combine drag, burlesque, spoken word, comedy and dance into a highly expressive, glitter-heavy cabaret show. Performers come from a variety of backgrounds, from professional dancers and choreographers to locally-renowned drag artists. 
On Thursday, the group will kick off a four-day residency at Thalia Hall, 1807 S. Allport St. It's the 14th year the team of performers will delight fans.
Founder Erin Kilmurray started the group after dancing in a now-dissolved performance collective called The Inconvenience. She pulled together members from the do-it-yourself performance and dance community for the first iteration of the Fly Honey Show at just 24 years old. 
Despite welcoming renowned performers, bands and DJs over the years, the Honeys remain rooted in the DIY ethos.
 "I've taken that into my own independent work as a huge foundational ethic of care, and sort of culture making around this all-hands-on-deck energy that I've always been really inspired by [through] theater work," she said. "Fly Honey is really born out of that desire to be in collectivity." 
Kilmurray said the show's roots in the community-centered, resourceful nature of the independent artist scene have played a major role in its success. 
"Collective expertise is something we've never really strayed away from," added Shannon Matesky, a show organizer who has been with "The Honeys" — as they refer to themselves — since the beginning. 
"The expertise has just gotten even more specific and more honed-in, but everyone involved is multi-hyphenated, multifaceted and super talented, and [has] played multiple roles over the course of the years," she said.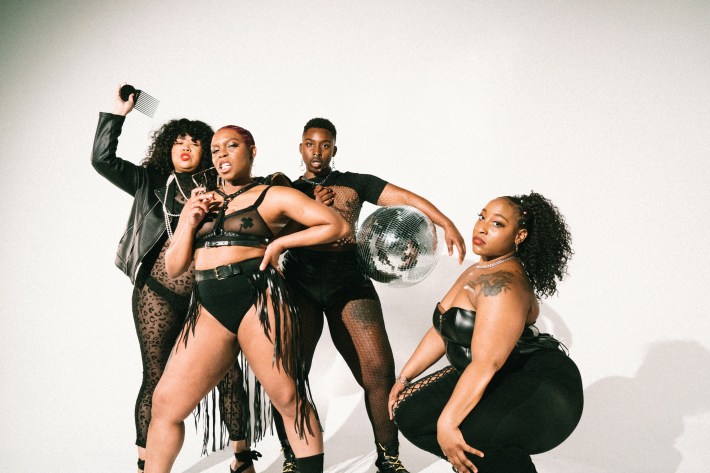 Each year, the Fly Honeys come up with new material, generating a wide range of performances and featuring hundreds of different performers and ensembles — all with an emphasis on body positivity, queer and femme-centered expression and self-love. 
"I think one of the major highlights is seeing the evolution of the community," Matesky said. "The individuals have been through so much. There are some folks who have survived illness and are still on stage with us and just literally kicking ass."
As a part of that evolution, the Honeys are intentional in expanding the diversity and inclusivity of the show with each iteration. 
"We kept asking ourselves and asking each other, like, who isn't included in [our diversity]? Who do we leave out?" Matesky said. "And every year, we're asking that of ourselves, so that we could make sure that we include everyone."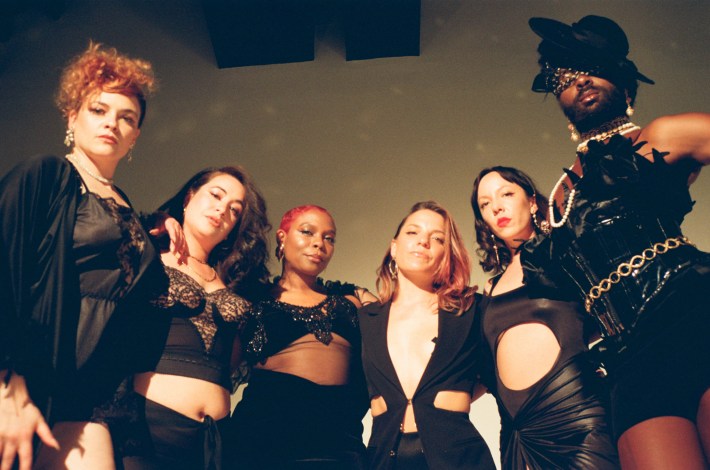 The mission and values of The Honeys has also evolved, especially in recent years as the national political climate has become more hostile towards LGBTQ+ people and abortion rights have been increasingly challenged and restricted.
Last year, the show's residency took place the same weekend that Roe v. Wade was overturned by the Supreme Court. 
"The experience in that room was wild," Kilmurray said. "There was so much energy — we were in our own experience of having to do this performance — that's what we're here for. This space isn't a pleasure space; it's an antidote to harm." 
This year will be The Honeys' second run at Thalia Hall and will include a number of new acts and performances, featuring original music from artists Kimmortal, Finom, Glitter Moneyyy, Thair and Panterah; a DJ set from Boiler Room DJ Ariel Zetina; the live Fly Honey Show band; and different guest artists every night. 
Thursday, Friday, Saturday and Sunday shows begin at 9 p.m. and attendees must be 17 or older. Tickets are available here.
Watch our "On The Block" TV show on The U, CW26 and MeTV.
Listen to "It's All Good: A Block Club Chicago Podcast":