CHICAGO — Reeling: The Chicago LGBTQ+ International Film Festival is back next month for its 41st year.
This year's festival kicks off Sept. 21 at the Music Box Theatre, 3733 N. Southport Ave., with a screening of Andy Vallentine's "The Mattachine Family." The film stars suburban Wilmette native Nico Tortorella as one half of a couple whose foster child returns to his birth mother, prompting them to rethink their ideas of what makes a family.
Reeling will then run through Oct. 8 with subsequent screenings at Landmarks' Century Centre Cinema, 2828 N. Clark St., and the Chicago Filmmakers Firehouse Cinema, 1326 W. Hollywood Ave.
Tickets can be bought here. They cost $15 for opening night, or $40 to access the screening's pre-party in the Music Box Lounge, which has a history as an unofficial LGBTQ+ bar.
Tickets cost $12 to all other in-person film screenings, and a limited number of films will be available via streaming for $10. A $100 streaming pass is also available to access all online titles.
The festival will have 54 programs, including 42 feature films and 12 short-film programs, according to a press release from Chicago Filmmakers, which produces Reeling and turns 50 this year.
Its programmers include filmmaker Morgan Jon Fox, who selected the narrative features; filmmaker, editor and former Columbia College professor Sharon Zurek, who handled short films; and DePaul professor Dan Pal, in charge of documentaries.
"Glitter & Doom," a musical romance by Tom Gustafson that's set to music by the Indigo Girls, will be this year's narrative centerpiece. It follows a serious musician and a free-spirited circus performer who fall in love.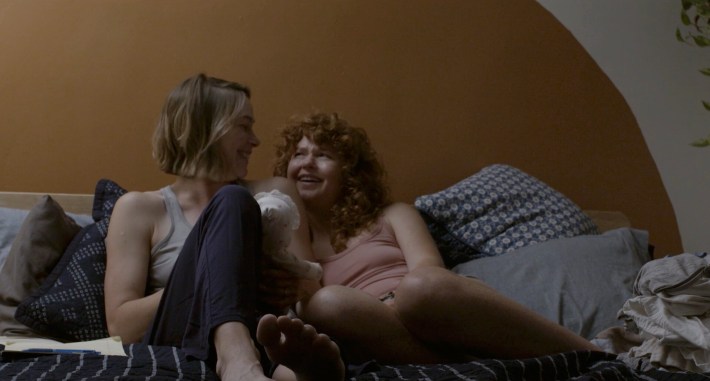 Other film highlights:
The U.S. premiere of "American Parent," by Emily Railsback, which follows a Chicago lesbian couple raising a toddler during the COVID-19 pandemic and work-related uncertainty.
The world premiere of "Ganymede," Colby Holt and Sam Probst's southern gothic tale about the son of a small-town politician who falls for an openly gay classmate.
Erica Tremblay's directorial debut, "Fancy Dance," a crime thriller about the search for a missing woman that explores family bonds and Native identity.
Jac Cron's "Chestnut," which stars Natalia Dyer as an aspiring writer who gets entangled in a relationship with a man and a woman.
"All The Colours Of The World Are Between Black & White," a Nigerian film directed by Babtunde Apalowo that follows a truck driver whose life is transformed when he meets a charismatic photographer.
Many of this year's films focus on the transgender experience, including "20,000 Species of Bees," by Estibaliz Urresola, which follows the journey of an 8-year-old girl exploring her gender identity.
Other transgender stories include "Break the Game," Jane M. Wagner's portrayal of a live-streaming gamer who tries to become the world's fastest "Legend of Zelda" player; Trevor Anderson's "Before I Change My Mind," about a gender-nonconforming kid who forms a complex bond with their school bully; and "T Blockers," by 17-year-old director Alice Maio Mackay about ancient parasites taking over a small town.
A couple other films will make their world premiere, including "The Judgment," Marwan Mokbel Elessawi's story about an Egyptian American gay man and his family who are threatened with witchcraft after visiting Egypt; and "Queen Tut," about a drag mother to a shy Egyptian immigrant who wants to break into the drag world, directed by Reem Morsi.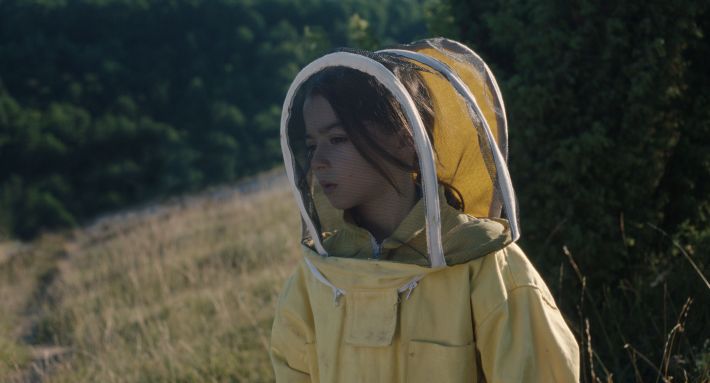 This year also has a slew of documentaries:
"Kenyatta: Do Not Wait Your Turn," a film directed by Timothy Harris that tells the story of Malcolm Kenyatta, a Black gay man who grew up in North Philadelphia and makes a historic run for the U.S. Senate.
"Chasing Chasing Amy," which is director Sav Rodgers' look into the history and impact of Kevin Smith's 1997 film "Chasing Amy."
Marc Saltarelli's "Studio One," which shares the story of a historic West Hollywood disco.
"Susan Feniger. Forked," a documentary about the celebrity chef as she opens her first solo restaurant in Los Angeles. It's documented by her partner, filmmaker Liz Lachman.
More information, including the full lineup, can be found on Reeling's website.
Do you want to receive more LGBTQ+ news from Block Club? Sign up here for our Proud City newsletter.
Watch our "On The Block" TV show on The U, CW26 and MeTV.
Listen to "It's All Good: A Block Club Chicago Podcast":