CHICAGO — A few weeks ago, Aaron Lawrence took some out-of-towners to Lady Gregory's, one of his favorite farm-to-table restaurants.
He hadn't been to the Andersonville gastropub in a couple of years. Everything was as good as he remembered — just a bit more expensive.
This time, the bill included a 2.9 percent surcharge. Lawrence and his French friends were flummoxed.
"My friends visiting from France were like, 'What's this? We haven't seen this anywhere,'" Lawrence said.
Instead of raising menu prices, restaurants across Chicago started adding surcharges onto bills during the pandemic to cover things like delivery fees, employee health care and masks. The practice was well understood as a response to the acute economic pressures and public health dangers that defined the early days of the pandemic.
But a few years later, even as much of life has returned to normal, the surcharges haven't gone away. In fact, they're only becoming more common, making dining out more costly than ever before.
The fees — some as high as 25 percent — have become so widespread that some in the restaurant industry believe they're the new normal, like airline baggage fees.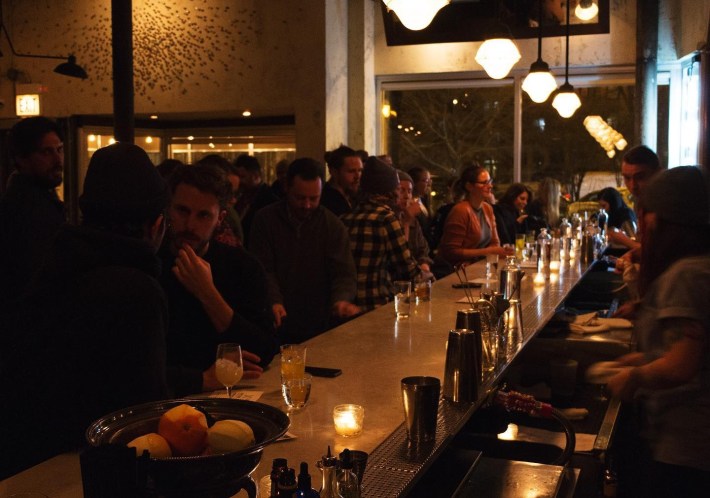 Restaurant owners and industry experts say there are a number of reasons for the surcharges, including inflation, a labor shortage, a new attitude around worker pay and high credit card processing fees.
As surcharges have become more common, so have complaints from diners.
Inspired by a similar exercise in Los Angeles, frustrated Chicagoans recently created a "Chicago Restaurant Surcharge Offenders List," which lists the names and addresses of more than 140 restaurants and restaurant groups that charge service fees. Reasons for the surcharges are listed in the "notes" section.
The spreadsheet went viral on Reddit, with many people saying surcharges are opaque and unfair. While many restaurants provide specific explanations, others don't, which is eroding trust between restaurants and diners, critics say.
"How much are people supposed to pay to eat out? Is it worth another 3 percent going to the restaurant, and not to the server?" said Lee Salzman, a sommelier who dines out frequently. "I'd much rather pay a server more in tip money than the restaurant. Who knows how much PPP money they got."
Earlier this year, Salzman, of Sauganash, ate with a friend at Le Select in the Loop, a French restaurant from Boka Restaurant Group. They were miffed by their high bill, which included a 3 percent surcharge.
The surcharge at Le Select covers "rising costs associated with the restaurant (food, beverage, labor, benefits, supplies)," according to the restaurant's website. The restaurant said the surcharge is added in lieu of raising menu prices and can be removed if diners so choose. Boka Restaurant Group declined to comment on the fee.
"It feels like some of these bigger restaurant groups that just don't stop building and building found a way to just pile more fees onto the consumer, while I don't think their food or service, in my experience, matches what they're charging these days," Salzman said.
Why Have Surcharges Stuck Around?
People may be dining out again, but restaurants are still suffering from the ripple effects of the pandemic, owners and industry experts said.
The public health crisis wreaked havoc on the restaurant industry, with owners struggling to pay for basic operational expenses, as well as employee health care, masks and other protective gear amid the shutdowns and restrictions.
While conditions have improved, inflation and the high cost of ingredients and labor are continuing to hammer restaurants, which already operate on razor-thin margins, they said.
"One week pork is up, the next week dairy is up, the next week it's cheese. It's very hard," said Sam Toia, president and CEO of the Illinois Restaurant Association.
Nationally, 15 percent of restaurants have reported adding surcharges this year, Toia said, citing data from the National Restaurant Association.
Owners are opting to add fees because they're worried they'll drive away customers if they hike up menu prices, said Pat Doerr, managing director of the Hospitality Business Association of Chicago. Research shows people overwhelmingly choose where to go out to eat based on which place is least expensive, Doerr said.
"When people see a $20 burger, they're like, 'That's outrageous,' or they don't even see it at all because they're searching for the two dollar sign places," Doerr said. Owners "are trying to avoid positioning their place at the high end of the market, and a surcharge is one way to do that."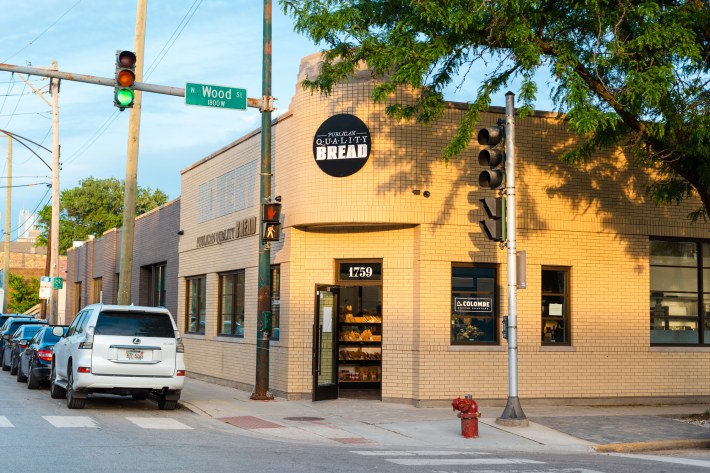 Credit card processing fees have also been a pain point for restaurants big and small for the past several years and one reason why diners are continuing to see surcharges on their bills, Doerr and Toia said.
After food and labor costs, credit card processing fees are the third-highest expense for restaurants, The New York Times reported this week, citing the National Restaurant Association.
Several restaurants on Chicago's "Offenders List" are reportedly adding surcharges to cover credit card processing fees.
Sen. Dick Durbin of Illinois is seeking a legislative fix for the credit card problem, which is plaguing merchants across industries.
Durbin introduced a bill in June, called the Credit Card Competition Act, that would require big banks to work with smaller networks. The legislation, which applies to all businesses that take credit cards, is designed to increase competition and drive down those swipe fees, according to Durbin's team.
"The little restaurants — they have higher credit card swipe fees than the restaurant groups," Toia said. "We're a very independent restaurant town. These credit card fees are really something that need to be addressed. We applaud Sen. Durbin for addressing this. I just don't know if we can get it through because we're up against the big banks."
'A Constant Battle'
Paulie Gee's, a pizza joint in Logan Square, started adding a 20 percent service fee onto all bills about two years ago to offset rising food costs and other growing expenses.
The fee, which is clearly explained on the restaurant's website and menus, goes directly to restaurant staff and is meant to replace gratuity.
Owner Derrick Tung said the fee has been well received by regulars, but sometimes draws complaints from other diners. Despite the pushback, Tung said he has no plans to lower or get rid of the surcharge because it boosts employees' wages significantly.
"Most of our staff makes $28 an hour on a slow night. On a busy night, they're making $40 an hour with the service charge added in," Tung said.
"It's a movement that I'm in support of because … a company can't take that money and be like, 'Well, we're a little short this month, let me put that toward our product.' It all goes to our staff. It's easy to separate that out."
Tung said they've flirted with the idea of raising menu prices, "but that makes us look like we're charging way more than the pizza place down the street."
"It's a constant battle: How do we present this properly without creating too much sticker stock?" he said.
Like Paulie Gee's, Bungalow by Middle Brow, another Logan Square pizzeria, charges a hospitality fee that goes toward higher wages for cooks and dishwashers. An explanation is on the restaurant's website and on its menus.
Before the pandemic, Middle Brow charged a 4 percent fee. That shot up to 20 percent at the height of the pandemic, and has now settled at 8 percent, which co-owner Peter Ternes said usually equates to about $2.40 extra per diner.
"Instead of saying, 'Sorry, [employees], your pay can't increase because our profits have gone down,' we're saying, 'No, we're going to stay competitive … and we're going to do that by raising prices in a super transparent way by telling you where the money is going,'" Ternes said.
Ternes expressed frustration at diners complaining about the charges, saying labor costs are not just a line on a budget but the actual cost of paying human beings a living wage.
"Go after the people who actually make this a problem, not the one or two independent restaurant owners with immense labor budgets who are up all night every night, hoping they can make it through the next quarter," Ternes said.
That explanation isn't satisfying to some of the most vocal critics of the new restaurant fees. And it doesn't explain every restaurant's decision to add a few extra percent to diners' bills.
One longtime restaurant industry worker, who asked to remain anonymous, questioned whether every restaurant with extra fees was really doing it for altruistic reasons.
"It's no different than when you go to Walgreens, and they ask you to donate to some charity," the restaurant worker said. "They're going to get a huge tax write-off, whereas you could've just donated to the charity directly … it's packaged nicely, but it's actually not nice."
Whether they're used to cover credit card processing or pay employees more, not all restaurants are properly communicating what the extra fees are for — and that needs to change, experts said.
"Communication is key," Toia said. "We encourage all of our operators to clearly tell their diners about the surcharges before the check arrives. There shouldn't be a surprise."
Watch our "On The Block" TV show on The U, CW26 and MeTV.
Listen to "It's All Good: A Block Club Chicago Podcast":