BELMONT CRAGIN — Chicago Park District officials have not decided whether to allow a controversial music festival at Riis Park in two weeks, and want the promoter to stop telling fans that shows are going forward as scheduled.
AEG Presents plans to host the Chicago leg of The Re:SET concert series June 23-25 at Riis Park, 6100 W. Fullerton Ave. Headliners Steve Lacy, Boygenius and LCD Soundsystem are scheduled to perform alongside supporting acts like Jamie xx, Big Freedia, Clairo and James Blake, according to the promoter.
As neighbors, ticket holders and the local alderman push for a decision one way or the other, Park District officials said Friday that AEG's permit is still under review as some requirements need to be met before it's approved.
But that hasn't stopped Re:SET's promoters from advertising the festival as a done deal. 
Ticket holders worried about the status of the festival told Block Club they reached out to Re:SET via social media and email Thursday and were told the event was still happening.
"Hi again, all permits have been approved and Re:SET will be moving forward at Riis Park as planned," the promoter told one fan in an Instagram direct message provided to Block Club.
Promoters also emailed single-day ticket holders Thursday afternoon offering them additional discounted single day tickets for $50 for a limited time, according to multiple messages provided to Block Club.
Asked about that, park officials said they've told Re:SET's promoters to stop misleading the public about the status of their permit, which is not finalized.
"The District has asked the organizer to delete all posts and refrain from sending any messages miscommunicating the status of their permit," Park District spokeswoman Michele Lemons said.
For months, frustrated neighbors have organized to block the music series at the popular Northwest Side park. Residents have blasted the promoter and Park District for a lack of transparency around the event, particularly as neighbors increasingly push back against using public park land for for-profit events and festivals.
Ald. Ruth Cruz (30th) announced her opposition to the event in late May. Her predecessor, longtime Ald. Ariel Reboyras, gave promoters a letter of support for the event in January.
Juliet Azimi, the Park District's chief administrative officer, previously said AEG's permit was "conditionally approved," but the promoter still needed final sign-off from a variety of city agencies and officials. 
Asked about that, Lemons referred further questions to the city's Department of Cultural Affairs and Special Events, which did not immediately return a request for comment.
A representative for Re:SET was not immediately available for comment Friday.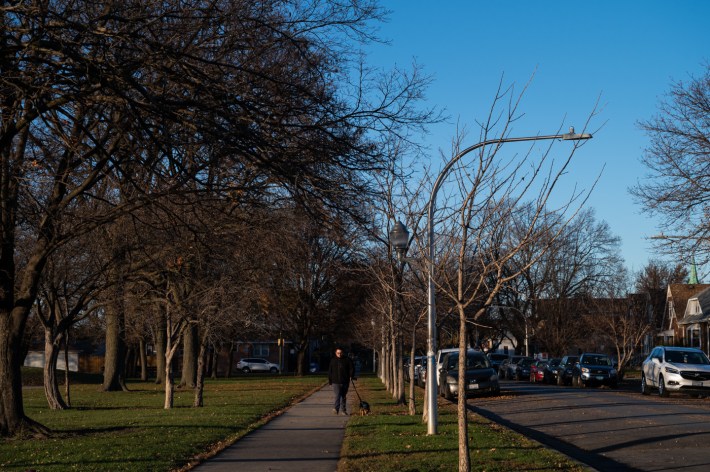 Courtney McCowan lives in downstate Carbondale and paid about $125 for a ticket to the sold-out Saturday show with Boygenius headlining, she said. 
She's been keeping up with news coverage about the uncertainty around the Chicago shows and now wishes she'd bought a ticket for Re:SET's Nashville, Tennessee performances, which are closer to where she lives, she said.
With setup and teardown, festival organizers would be in Riis Park June 19-29, according to a permit application. The rest of the park's space and amenities would be free for neighbors to use during the festival, and the hilltop would remain accessible up until 10 a.m. June 22, event promoters previously said.
"Based on Block Club's articles, there's quite a bit of setup and teardown time. So it's not like they can roll into town the Thursday just before the show, be set up by that Friday and then be out of the park by Monday," McCowan said. 
McCowan received the email from Re:SET offering discounted single-day tickets, which she said she found suspicious. 
"That seems so weird and, well, not quite desperate, but in a way, it kind of is. Like, why are you still selling tickets when your permit is still in limbo like this?" McCowan said. 
Dominic Basta, another ticket holder who is flying a friend into Chicago from Brazil to see LCD Soundsystem, put it more bluntly.
"I mean, it seems pretty shady," he said. 
Watch our "On The Block" TV show on The U, CW26 and MeTV.
Listen to "It's All Good: A Block Club Chicago Podcast":