NORTH CENTER — A pair of sisters and their friends recently moved their popular boba tea cafe from Chinatown to a larger location just across the street from Welles Park.
T Square Cafe, 2205 W. Montrose Ave., features boba tea, rice bowls, snowflake crisp nougat bites and more made with Chinese ingredients and recipes.  
Sisters Tina Chen and Jenny Liu and their friends, Rachel Mai, Angel Lai and Tina Xie, have been building out the North Center spot into T Square's new home since the end of last summer. They'll host a soft opening this weekend, Chen said. 
The cafe's open 11:30 a.m.-8 p.m. daily.
T Square uses fresh-brewed tea made daily from tea leaves, herbs and spices instead of using powdered concentrates. Its six signature boba teas include flavors like jasmine, chamomile and taro, Chen said.
The cafe was inspired by Chen's desire to serve the kind of boba she had as a kid.
"Many years ago, when I was a kid, boba was a very original thing. But years later, when I tried it here, I realized the boba tea didn't taste the same, and I realized it didn't have the same natural ingredients," Chen said. "I couldn't find the flavors I liked when I was growing up anymore."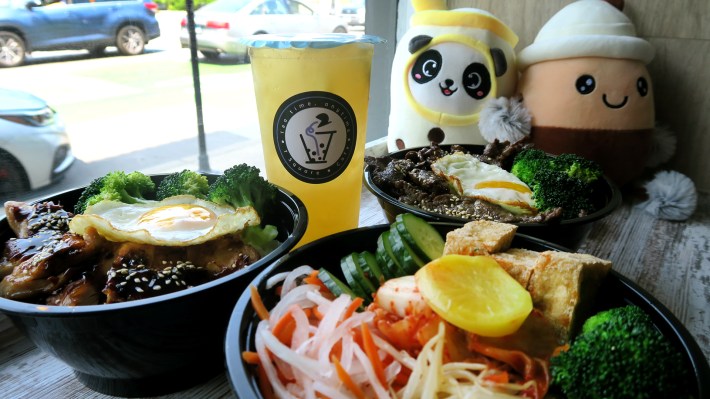 In addition to vegetarian, beef and teriyaki chicken rice bowls, the cafe serves desserts like egg waffles and snowflake crisp nougat bites in three flavors: mango, peanut and matcha. 
Chen grew up spending time with her grandmother in the kitchen, and she learned a lot of recipes and techniques from her grandma, she said. 
"She was a very good cook and taught me a lot. What inspires me is she knew how to bring comfort and love to other people with her food," Chen said.
Chen got her business degree from Northeastern University and moved to China from 2016 to 2019 to study recipes with the goal of one day opening a cafe where she could recreate the flavors form her childhood, she said. 
After Liu had a baby, Chen moved back to Chicago to help her out. The two started talking seriously about opening a cafe, Chen said. 
"Tina's just a really good cook. She's the one that cooks for everyone when we have parties," Liu said.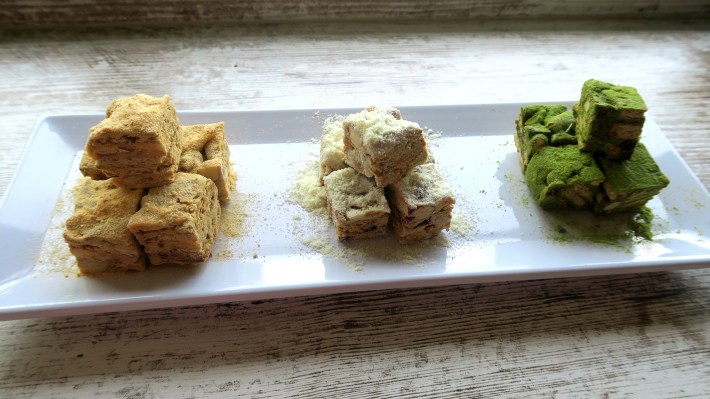 Their first location was a takeout window in Chinatown's square plaza. They opened it in 2021, and while the boba teas were popular, the tiny space limited the business's ability to grow or serve savory food, Chen said. 
"But we found our partners in that location because they were working for us. When we decided to expand, I asked them if they wanted to become partners because I saw they have the same goals and passion my sister and I have," Chen said. 
After shopping around, Chen and her partners found the larger 2205 W. Montrose Ave. location, which had more room for indoor seating and a larger kitchen area, she said. 
"I love to cook and share with people; that's a passion of mine. Food is something that makes people happy. That's very important me," Chen said.
Watch our "On The Block" TV show on The U, CW26 and MeTV.
Listen to "It's All Good: A Block Club Chicago Podcast":