CHICAGO — Shelters are finding creative ways to get animals in their forever homes as animal adoptions slow and rescues fill up following a surge in pandemic-era adoptions.
One such program, Dog Day Out, launched this year, allowing people 18 and older to go to Anti-Cruelty's Downtown facility and ask to take a dog out. The shelter provides the necessary supplies — including a leash and treats — to keep the dogs safe and happy during their outing.
The program is helping humans connect with animals and the animals get love and attention as they wait to find their family. It has resulted in some dogs getting adopted, said Rachel Klousnitzer, director of marketing and communications for the Anti-Cruelty Society of Chicago.
The Dog Day Out program is free, no reservations or canine expertise required.
"Talk to our welcome team and they'll assess what sort of dog you're comfortable with," Klousnitzer said. "Depending on the activity, they will pair you up, and you'll sign a waiver of release and you'll just take the pup out."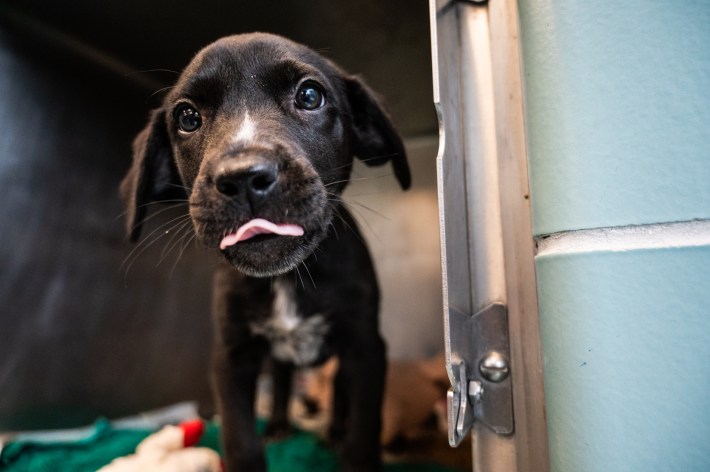 There's no time limit on outings as long as walkers and dogs return to the shelter by 5 p.m.
Klousnitzer and her colleagues came up with the idea for Dog Day Out to encourage adoptions and give people unable to adopt a dog the chance to spend quality time with them.
"We realize a lot of people don't necessarily have the space or time to adopt," she said.
The Anti-Cruelty Society has had to stop taking in dogs from other states due to a lack of space, Klousnitzer said.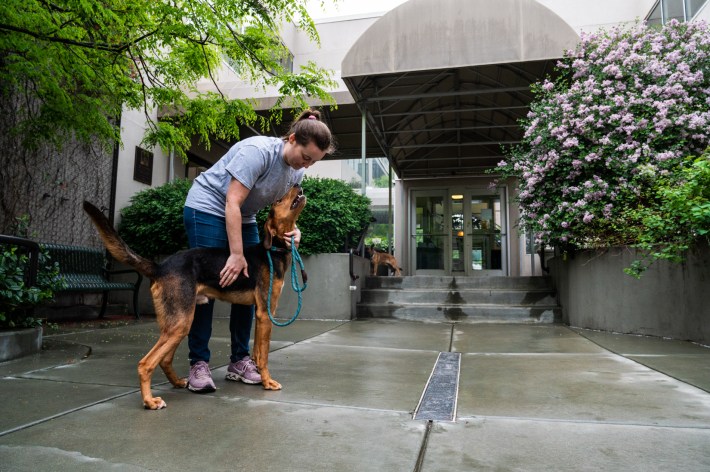 Nearly all the dogs at the shelter can participate in the program. Those who can't are usually more reactive or have some sort of medical condition, Klousnitzer said.
Walkers can take dogs on the Riverwalk, the Lakefront Trail or even back to their homes for the day.
When dogs go out on their walk, they wear a bright orange "Adopt Me" vest, which has led to some of the dogs finding their forever home. A few dogs in the program have made their way onto social media, sparking interest and ultimately adoption.
Bingo, an 8-month-old shepherd mix, is one of the program's success stories. A video of Bingo's day out posted March 13 on TikTok racked up more than 100,000 likes. The pup was adopted two days later, and a video of Bingo with his new owner received more than 1 million likes.
Even dogs who are not adopted after their day out benefit, Klousnitzer said.
Because the Anti-Cruelty Society is at capacity right now, it can be difficult for all of the animals to get the attention they need, despite the staff's best efforts. Dogs in shelters can get overstimulated or anxious in their surroundings.
"What we've seen is giving them these little breaks just really makes them come back with a better mental health headspace," Klousnitzer said. "They are calmer in their kennels, they don't have as much anxiety in the kennels, so it's a really huge win for us and them."
There are also health benefits for the human volunteers — even if they only take the dogs out for short periods of time. Dogs help humans get exercise, cope with stress and reduce anxiety, studies have shown.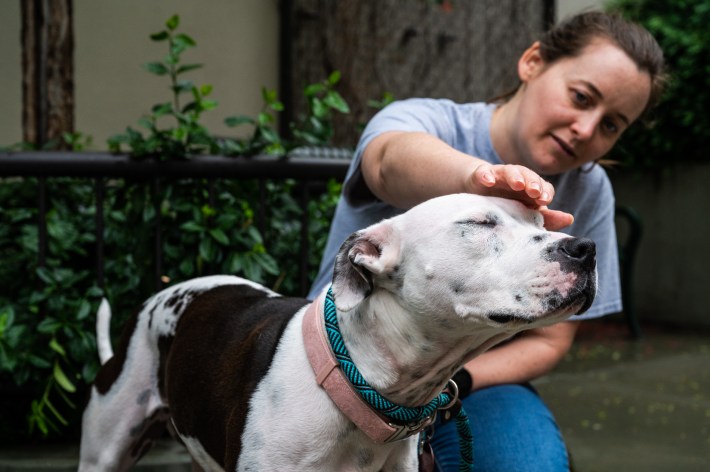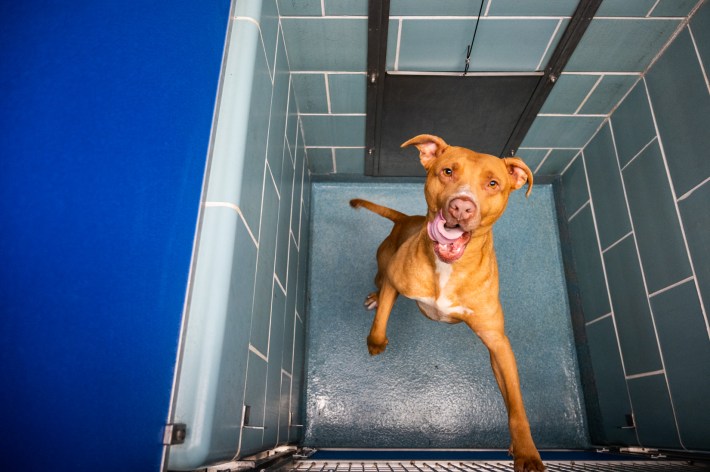 Dog Day Out is one of Anti-Cruelty's many outreach events, which ramp up during street fest season. The shelter also offers regular promotions waiving or discounting the adoption fees for all animals, not just dogs.
One of the biggest events Anti-Cruelty participates in is Lakeview East Adopt and Shop. This year's event is 11 a.m.-3 p.m. June 17 on Broadway Avenue between Belmont and Roscoe.
The Anti-Cruelty Society doesn't focus solely on adoptions. With nine trained veterinarians on staff, the health of the animals is a top priority. The shelter provides animals that come in with medical attention and vaccines, and the animals are spayed and neutered before they leave the shelter.
"We're a fully comprehensive animal shelter," Klousnitzer said.
Anti-Cruelty Chicago will celebrate its 125th anniversary next year. Planning is underway to mark that milestone, Klousnitzer said.
Watch our "On The Block" TV show on The U, CW26 and MeTV.
Listen to "It's All Good: A Block Club Chicago Podcast":