CHICAGO — A Ravenswood plant sale, an outdoor dog party, neighborhood walking tours and a queer arts and crafts potluck are all on deck this weekend in Chicago.
Here's a roundup of 29 things to do in Chicago this weekend:
Noon-6 p.m. Saturday
1821 S. Blue Island Ave.
Enjoy the sips and sounds of Pilsen's finest bars and restaurants while strolling down 18th street for the neighborhood's annual Cantina Crawl. Taste cocktail and beer samples from participating venues, get access to drink specials and dance to live music and DJs. Tickets for $35-$50 are available online.
3-4:30 p.m. Saturday
United Church of Hyde Park, 1448 E. 53rd St.
In celebration of Asian American and Pacific Islander Heritage Month, the Taiwanese Association of America in Chicago is hosting an interactive Taiwanese music concert in Hyde Park. There will also be Taiwanese refreshments. Admission is free and donations are encouraged. RSVP here.
8 p.m. Friday
Fatpour Tap Works in Wicker Park, 2005 W. Division St.
Want tickets to Taylor Swift's The Eras Tour? You could win them at Fatpour's Wonderland Dance Party this weekend. Your Fatpour admission ticket counts as one raffle entry for a chance to get a ticket to the star's June 4 Chicago show, and you'll be able to buy more entries while you dance the night away to Swift's biggest hits. This is a 21-and-old event and you must have a valid photo ID to enter. There will be a DJ, photo wall, special drink menu and more. Get your $15 party ticket here.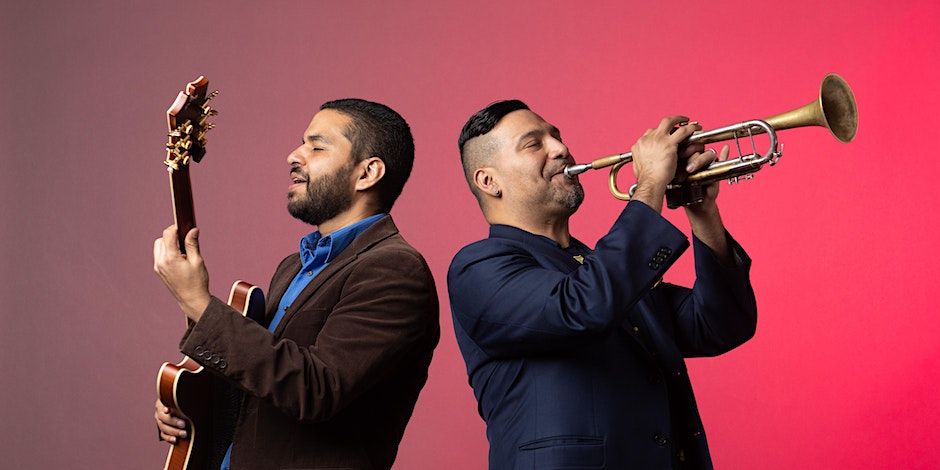 8 p.m. Friday
Segundo Ruiz Belvis Cultural Center, 4048 W. Armitage Ave.
Catch the Afro-Caribbean Jazz Collective playing upbeat music inspired by Puerto Rican and Cuban songbooks and modern jazz. The group features multi-genre guitarist José Guzmán Borrero and Grammy Award-nominated trumpeter Víctor García. General admission is free and preferred early seating is $10. Get your tickets online.
11 a.m.-5 p.m. Sunday
Epiphany Center for the Arts, 201 S. Ashland Ave.
With over 60 vendors, you can shop home goods, records, toys, jewelry, clothing and more at this handmade and vintage market. The event is free and open to the public. If you are younger than 21, you must be accompanied by a guardian. RSVP online for a chance to win $100 to spend at the market.
Noon-4 p.m. Saturday
Harold Washington Cultural Center, 4701 S. Martin Luther King Drive
This community bike ride and wellness block party is a collaboration between SocialWorks, Black Joy Ride and G Herbo's Swervin' Through the Stress. After a 5-mile bike ride through Bronzeville, there will be block party with a live DJ, wellness vendors, healthy bites, a restorative yoga session, bike raffle and more at the Harold Washington Cultural Center. Register for free online.
10 a.m.-4 p.m. Sunday
Various locations throughout Ravenswood
Shop thousands of bargains from more than 100 Ravenswood homes during this annual community-wide garage sale, which will be held rain or shine. Find the map of participating homes here.
1-5 p.m. Saturday
Wicker Park, 1425 N. Damen Ave.
Grab your crafts and supplies and head to Wicker Park for this queer crafting potluck. Meet queer Chicagoans, make art and dance to a queer-themed music playlist while you eat. Attendees are expected to work on their own craft projects, but there will also be a cookbook scrapbook that anyone can add art pages to. A large picnic blanket will be provided but it's suggested that attendees bring their own towels and blankets. All attendees are expected to clean up their supplies and leftover food at the end. RSVP online.
8 a.m.-1 p.m. Saturday
Stadium Green at Soldier Field, 1410 Museum Campus Drive
Help raise money for The Anti-Cruelty Society with this dog-friendly outdoor fundraiser. The 29th edition of this pup party kicks off with a 2-mile walk along the lakefront, followed by music, free food and beverages, family activities, canine agility courses, carnival games and more at Soldier Field. Register online by joining a fundraiser or buying your own ticket. Standard tickets are $50, or $10 for children younger than 16.
1-7:30 p.m. Saturday
The Salt Shed, 1357 N. Elston Ave.
Over 50 Midwestern vendors, a keychain-making station, interactive art installations, a live DJ, photobooth and more will be at The Salt Shed for this spring market. This is a pay-what-you-want event, which means you can get your ticket by donating as little as $1. Reserve your spot here.
6-9 p.m. Friday
Cafe Deko, 800 W. Diversey Parkway
Chicago AF is kicking off a series of sober social events this weekend with pop-up at the 1930s-inspired Cafe Deko. Enjoy non-alcoholic drinks and light appetizers as you mingle with other sober serious and sober curious individuals. Tickets are $25 online.
5-11 p.m. Saturday
Macy's, 111 N. State St.
Thirty-five designers have come together for a "trash art" community fashion show, designing looks made from single-use, disposable plastic to raise awareness of plastic pollution and climate change. The event will also champion racial justice and gender equity, with 50 models representing gender, racial, age and body diversity. General admission and accessible seating tickets are $25, and first-row VIP tickets are $95. Buy them online.
12:30-4 p.m. Sunday
Reva and David Logan Center for the Arts, Performance Hall, 915 E. 60th St.
The Logan Center is celebrating its 10th anniversary with a performance from Deeply Rooted Dance Theater, a reading from Poet Laureate Avery R. Young and more. This event is free, but attendees are strongly encouraged to RSVP online.
Noon-2 p.m. Sunday
The northwestern corner of Warren Park, at the intersection of West Pratt Boulevard and North Western Avenue
Lifelong Chicago resident and Midwest enthusiast Anthony Alfaro is leading a walking tour through West Ridge this weekend, exploring the neighborhood's history, Jewish heritage, Pratt Boulevard mansions and more. The afternoon will end at Candlelite Chicago, a beloved bar serving up classic square-cut Chicago pizzas. Tickets are free, but a $10-20 donation is appreciated. All proceeds will go toward ​Chicago for Chicagoans, a nonprofit "pay-what-you-can" tour service created by and for Chicagoans.
Noon-2 p.m. Saturday
The Arts Club of Chicago, 201 E. Ontario St.
Chicago-based Jamaican artist Yasmin Spiro's artwork, "Groundation," is on display at the Arts Club of Chicago this weekend. The installation is an homage to a Jamaican wicker weaver named Sylvester, who created a woven wicker environment and community gathering space in his home in St. Ann, Jamaica. Spiro will be joined by weaver Emily Winter and sound artist Ralph Darden for a collaborative performance. There will also be refreshments. RSVP for free online.
Manor Garden Club Plant Sale
9 a.m.-noon
Luther Memorial Church, 2500 W. Wilson Ave.
Herbs, vegetables, handing baskets, annual perennials and native plants will be available to buy at the Ravenswood Manor Garden Club's plant sale this weekend.
10 a.m.-4 p.m. Saturday
Third Space Chicago, 716 W. Addison St.
A variety of food vendors, crafters, artists, musicians and more will be at this market hosted by nonprofit Third Space Chicago. Weather permitting, there will be an open lawn for outdoor space and food trucks along Addison Street. You can also explore the neighborhood on historical docent-led tours throughout the day. There is a $5 suggested entry donation, which will go toward supporting Third Space's programs. Get your ticket here.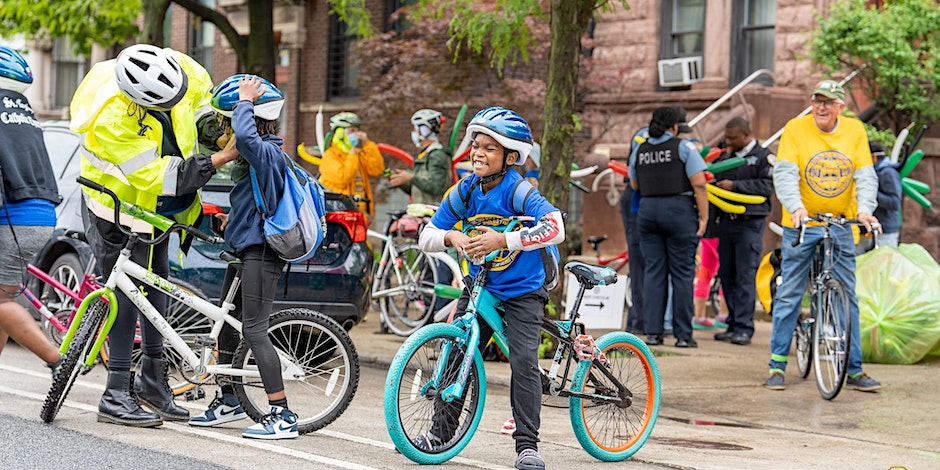 Noon-4:30 p.m. Saturday
Boulevard across from St. Agatha Catholic Church, 3147 W. Douglas Blvd.
Bike Out Negativity is a community celebration of Chicago's youth. There will be a party with local community organizations and giveaways for West Side youth noon-3 p.m., followed by a 6-mile group bike ride until 4:30 p.m. Free balloon vests and "Boxing Out Negativity" T-shirts will be available to registered riders on a first-come, first-served basis. Register for free online.
8 p.m. Friday
HVAC Pub, 3530 N. Clark St.
Chicago-based musician and Loyola graduate Martin Bandz is performing with a band live at HVAC Pub for the first time. You must be 21 or older and have a valid ID to enter. Buy your entry ticket for $15 online.
9 a.m.-5 p.m. Friday
Columbia College Chicago Student Center, 754 S. Wabash Ave.
"Homecoming" is a collection of artworks documenting Black people's experiences navigating the justice system. The exhibit artistically and critically explores the cultures and lifestyles of incarcerated people while calling for a reimagined world that cultivates healing, restorative justice and humanity. You must have a ticket and valid ID to enter. Get your free ticket here.
1-5 p.m. Saturday
South Asia Institute, 1925 S. Michigan Ave.
Celebrate Asian American and Pacific Islander Heritage Month with "Taking Root," an exploration of South Asian poetry, literature, music and art. You'll hear poetry by George Abraham, Samina Hadi-Tabassum, Saba Keramati and more, plus music by multi-instrumentalist Maninder Singh, a founding member of Funkadesi. Food and refreshments will be provided. Tickets are $10 for general admission and $5 for students and older people. The first 25 people to register will get their tickets free. Sign up online.
7-10 p.m. Sunday
The Native, 2417 N. Milwaukee Ave.
Three Logan Square groups are joining forces for a Dice Night social, benefitting Brave Space Alliance, a Black- and trans-led LGTBQ center on the South Side. Roll dice (or learn how) while you drink, socialize and win prizes. Admission is free. Raffle tickets to play dice are $1 per ticket or $10 for 16 tickets. RSVP here.
1-4 p.m. Saturday
The Salvation Army Ray and Joan Kroc Corps Community Center Chicago, 1250 W. 119th St.
Enjoy music, singing and acting performances, arts and crafts, a photo booth, sweet treats and more at this Spring Music and Arts Festival. General admission tickets are $10. Buy them here.
6-9 p.m. Friday
IMAN: Inner-City Muslim Action Network, Food Distribution Center, 2744 W. 63rd St.
Inner-City Muslim Action Network is hosting a closing reception for its inaugural exhibit, "The People Made This: A Look into IMAN's 25 years." The evening features sounds by DJ Lokari; a conversation with long-time IMAN supporter, athlete and activist Mahmoud Abdul Rauf; a live performance by special guests; a farewell tribute to Sadia Nawab, senior director of Arts and Culture; and more. Hors d'oeuvres will be served. Time will also be set aside for Maghrib evening prayer. Register for your free ticket online.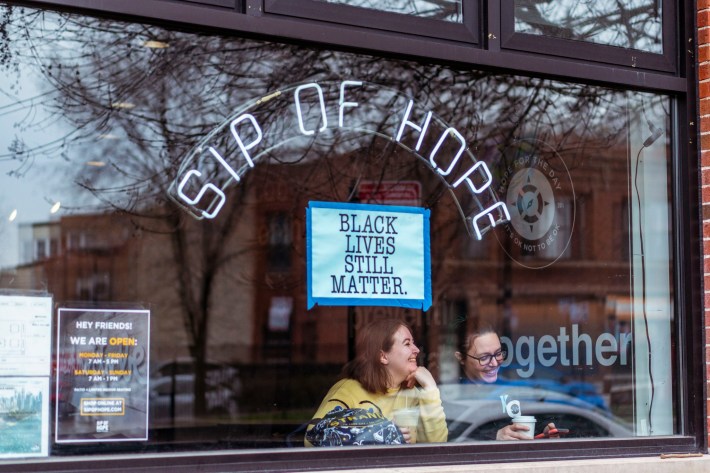 1-2:15 p.m. Saturday
Sip of Hope Coffee Bar, 3039 W. Fullerton Ave.
Hope For The Day, a mental health-focused nonprofit, is hosting a Things We Don't Say workshop designed to teach people about self-care and proactive mental health care. The event is for anyone 12 and older. Admission is free. RSVP online.
6:30-9:30 p.m. Friday
Bucket O' Blood Books and Records, 3182 N. Elston Ave.
Liberation Library is an abolitionist organization providing books to youth in prison. The group is hosting its first in-person fundraiser this weekend. Browse books, sip on drinks, grab bites to eat and meet other people. You can also partake in a raffle and play book-themed trivia to test your literary skills. Tickets are $20-$35 and available online.
11 a.m.-4 p.m. Saturday
Chicago Market, 4620 N. Broadway St.
Take a wellness walk around Uptown, enjoy a sound bath meditation, learn about cacao and medicinal mushrooms, watch pop-up dance performances and more at this wellness event in Uptown. There will be health and wellness classes, workshops, speakers, vendors and more. RSVP here.
Noon-2 p.m. Saturday
1547 N. Humboldt Blvd.
Join Cleanup Club Chicago and the Yale Club of Chicago as they beautify the north end of Humboldt Park this weekend. Grabbers, bags and some protective gloves will be provided, but volunteers are encouraged to bring their own 5-gallon bucket, water and gloves. Afterwards, the group will have lunch at a nearby eatery. RSVP online.
Noon-8 p.m. Saturday-Sunday
Northcenter Town Square, 4100 N. Damen Ave.
Want all the elements of a Chicago festival, but tiny? Look no further than Tiny Fest. You can see young musicians, play mini golf and mini basketball, jump around in a mini bounce house and partake in other tiny activities all weekend. There will also be food, drinks and vendors selling tiny paintings, candy, plants and more. There's a $5 suggested donation at the gate.
PLUS: Picks From Our Partners At
5:30 p.m. Friday
House of Blues, 329 N. Dearborn St.
Set It Off is an American rock band formed in 2008 in Tampa, Florida. The band consists of lead vocalist Cody Carson, guitarist and bassist Zach Dewall, and drummer Maxx Danziger. The band initially gained a large following through singer Cody Carson's YouTube channel. Buy tickets or enter to win a pair here.
7:30 p.m. Saturday
The Salt Shed, 1357 N. Elston Ave.
The country's best street-style dancers will compete in the Red Bull Dance Your Style National Finals to win the hearts of the crowd and represent the US at the World Final in Nov. 2023. Hosted by Bravemonk and Sheopatra and featuring music by NeroTheProfessor. Buy tickets or enter to win a pair here.
8:30 p.m. Sunday
Thalia Hall, 1807 S. Allport St.
John Charles Wiltshire-Butler, professionally known as John Butler, is an American-Australian singer, songwriter, and music producer. He is the frontman for the John Butler Trio, a roots and jam band that formed in Fremantle, Western Australia, in 1998. Buy tickets or enter to win a pair here.
Listen to "It's All Good: A Block Club Chicago Podcast":